Keeping it plant Based | Koh Samui Thailand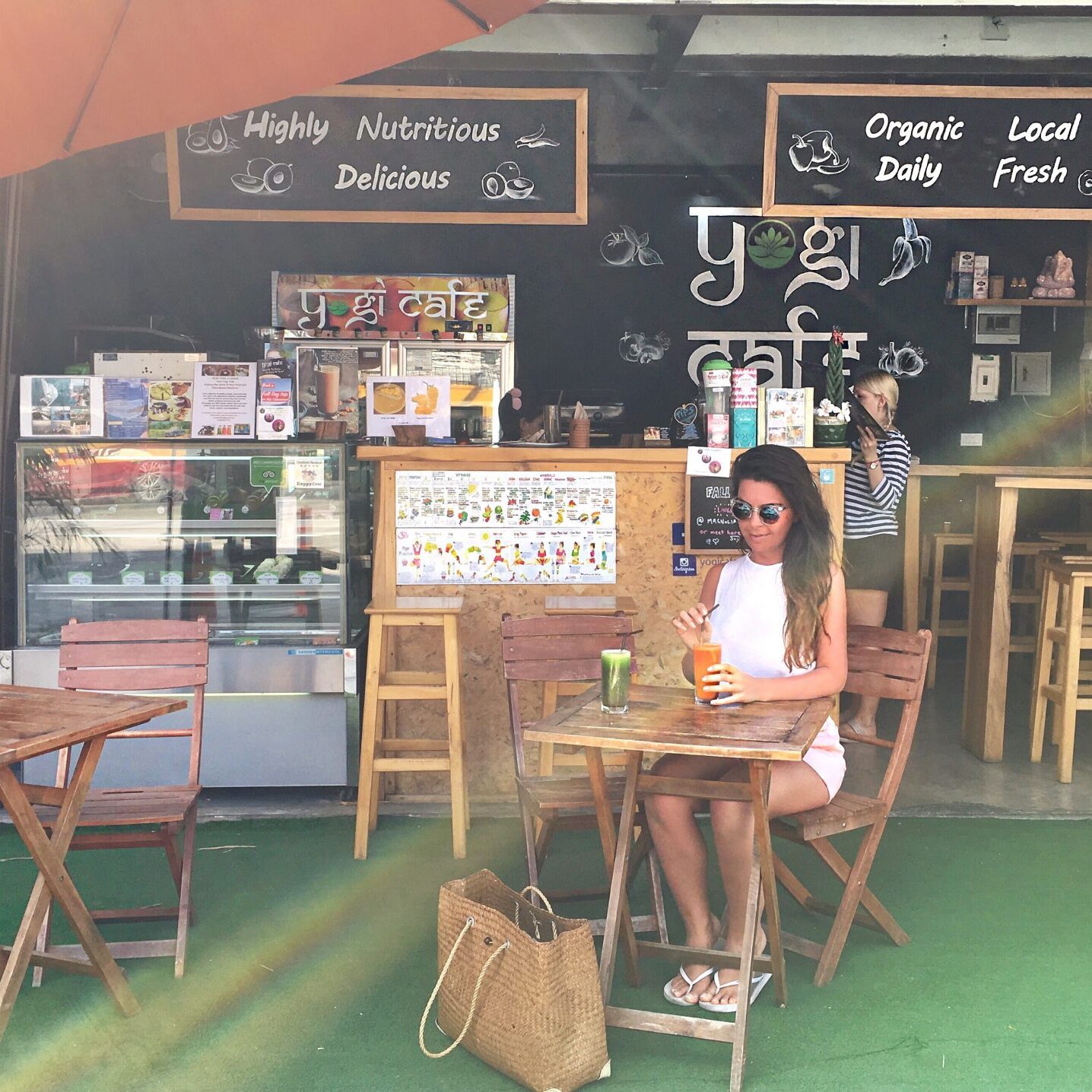 On my recent trip to Thailand I couldn't believe how easy it was to not only eat well but to be able to eat raw and vegan! Thailand is one of my favourite places, it's beautiful, the people are so nice, making the vibe all round very relaxed, the weather of course, coconuts all day long and the food! I've been going there for a number of years now and I can't believe how much vegan and raw food is now available! Most restaurant not only know what you're talking about and you don't get any weird looks when you say veggie or vegan, but they are more than happy to cater for it, and it's delicious! Vegan Thai food what more could you want well! I honestly couldn't believe not only was there a raw/vegan place to eat, there were many! 
So I'm sharing with you my top finds in Ko Samui Thailand so that when you take your trip there, I've got it covered! 
Greenlight Cafe & Bar
Fisherman's Village 
The first time I walked into this place is was like a scene out of dirty dancing. Latin music, salsa dancing the place was electric. I fell in love instantly. I happened to visit here on Friday night which by the way is the best time to visit fisherman's village. There are market stalls upon market stools up every street and everyone is there. So make sure you check that out, you don't want to miss it! The green light cafe on a normal day is very relaxed, a perfect place to sit have a juice and grab something healthy and nourishing to eat. I have to recommend the tofu scrambled 'egg' it was so delicious! There is so much to offer on their menu so everyone will be pleased, everything is locally sourced and organic. 
Scrambled Tofu "Egg"
Raw quinoa and avocado sushi
I really have to recommend the apple cider juice to start with. It is ridiculously good and fantastic for digestion may I add! They also had a raw snickers bar, unfortunately for me they had run out. So make sure you ask about it, try it and tell me about it lol. You guys will really love this place.
 Yogi cafe
Chaweng beach road, Koh Samui
I was staying in chaweng so the yogi cafe quickly became my local. It's easily located on the main strip and in the middle of everything. Now if you want true raw food then this is the place you're looking for! The menu is filled with many raw dishes from starter's right through to desserts so you can grab whatever you feel like there. I quickly fell in love with their raw pad thai as well as the beetroot burger with raw ketchup and mayo, omg you guys, so delicious! If you do visit then don't miss this one out! They also have a full juice and smoothie menu which you can take advantage of. I think I've sampled the lot! Here's a few of my favorites….
Raw Vegan Ceaser Salad
Vegan Buffalo – The Beetroot Burger!!
Raw Pad Thai
Shake It
Chaweng beach road, Koh Samui
This place was my breakfast go to. The smoothie bowls and Chia desserts were insane! So very quickly Shake It became my regular place to run to get my mid morning fix lol. This place has a lovely chilled vibe which is just what you need to get away from the hustle and bustle. You can easily sit, cool down and relax with a juice from their large menu. I became obsessed with their matcha smoothie bowl and Stefania with the mango chia pudding, so so good!
Mango Chia Pudding
Matcha Smoothie Bowl
Poppies Restaurant
Chaweng, Koh Samui
If you want tasty, authentic Thai food then this is the place to go. In addition to their normal menu they have a vegetarian/Vegan one! This place sits on the beach away from everything so if you're looking for a quiet, relaxing dinner in a restaurant then this is defiantly the place to go to enjoy a full sit down spread.
Fresh fruit is available everywhere in Thailand and costs very little. I would get this everyday on the beach. Good portion sizes too.
I hope firstly that you at some point make a trip to this beautiful island and when you do make sure that you check out a few of these places, you really won't be disappointed. You can very easily keep on track and stay nourished here. As I said even when your not at a raw/ vegan cafe or restaurant the majority of places do cater for your needs so no need to worry about dodgy bellies while feeling sluggish or feeling awkward if the rest of your group want to go somewhere that isn't raw/vegan. I promise there is always something. I hope you guys enjoyed what I have shared with you today and let me know where in the world you would like to know more details of where and how to eat while you're there.
Until next time…..
Honestly
Alessandra x