Keeping it Plant Based | Gdansk, Sopot Poland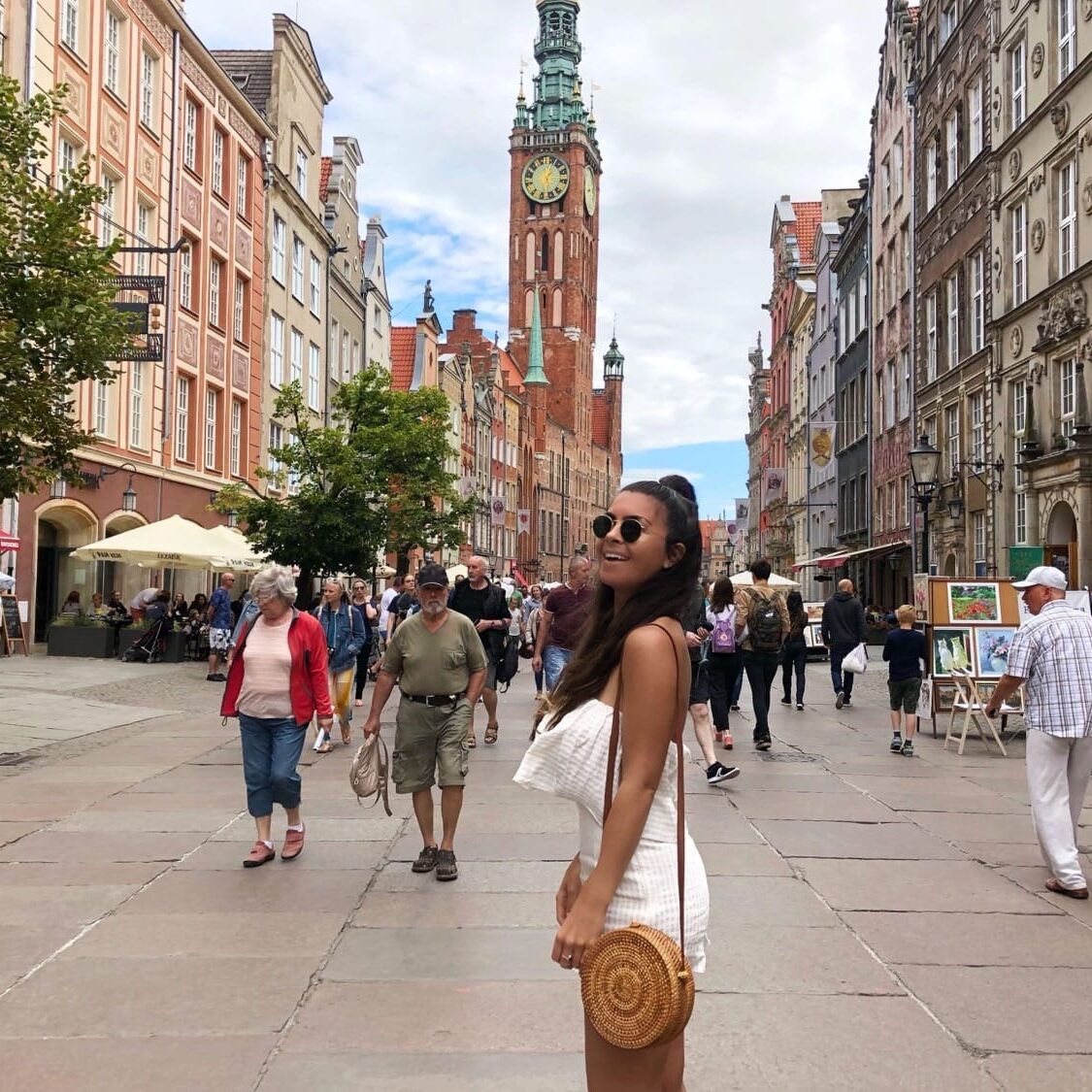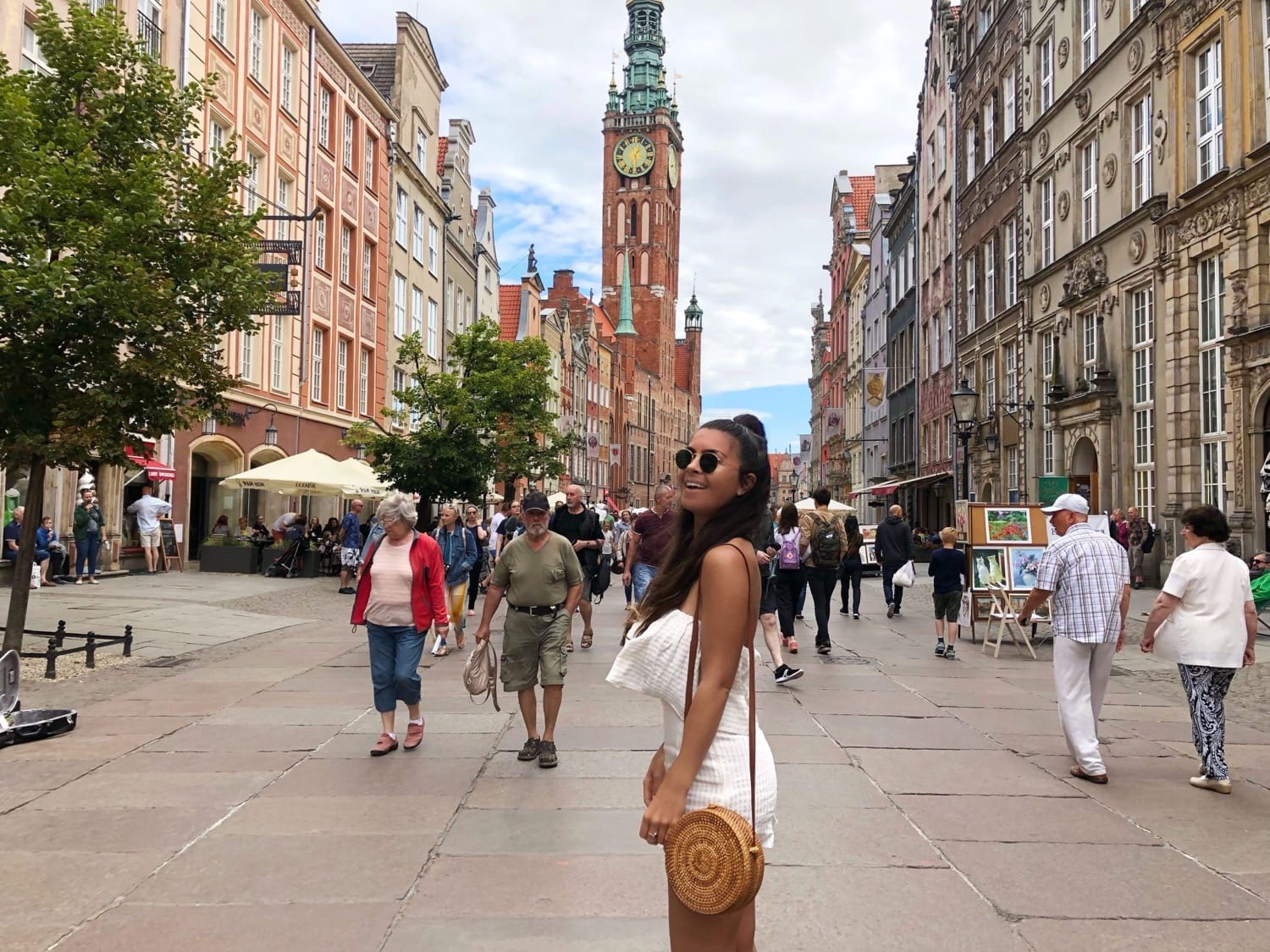 I am back with another mouth watering addition to my Keeping it Plant Based travel series. My latest trip was to one of my hometowns Sopot, Gdansk. If you've been keeping. up on my instagram stories, you will know now that I am half polish on my mothers side! Over the years I have seen how this beautiful country has maintained an understanding of plant based foods. This trip in particular I was overwhelmed by how much there was avaiable so I had to include it to my Keeping it Plant based series to share with you guys. Poland is such a great place for food including plant based food! There are juice bars nearly everywhere, at least one vegan restaurant in each town, I even found a vegan restaurant in one of the shopping malls and their equivalent to a whole foods supermarket!! Did you know that Poland is one of the countries that has banned GMO foods?  This is definitely a place you can comfortably eat without any GMO's, the taste and quality says it all.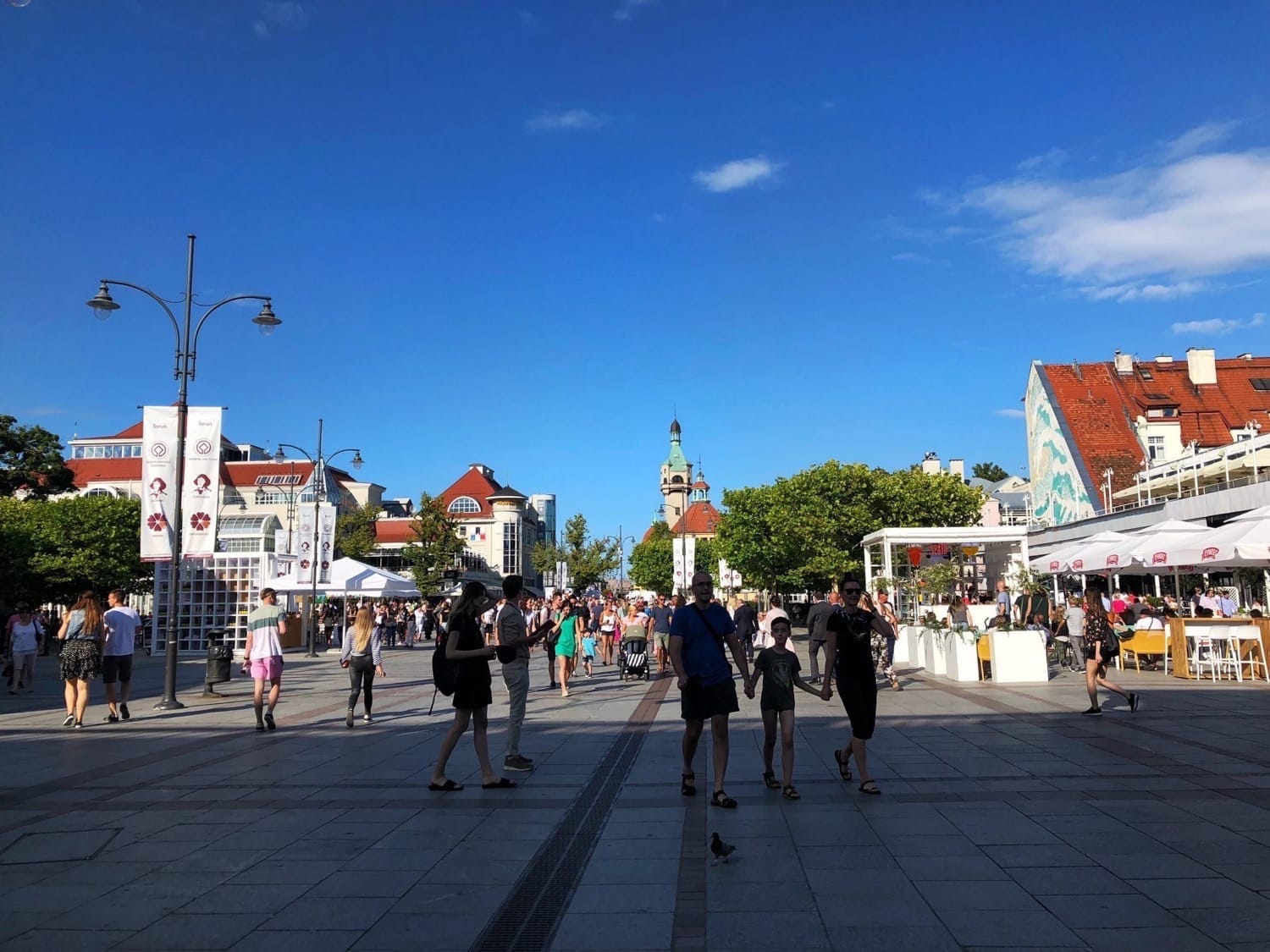 Keeping it Plant Based | Gdansk, Sopot Poland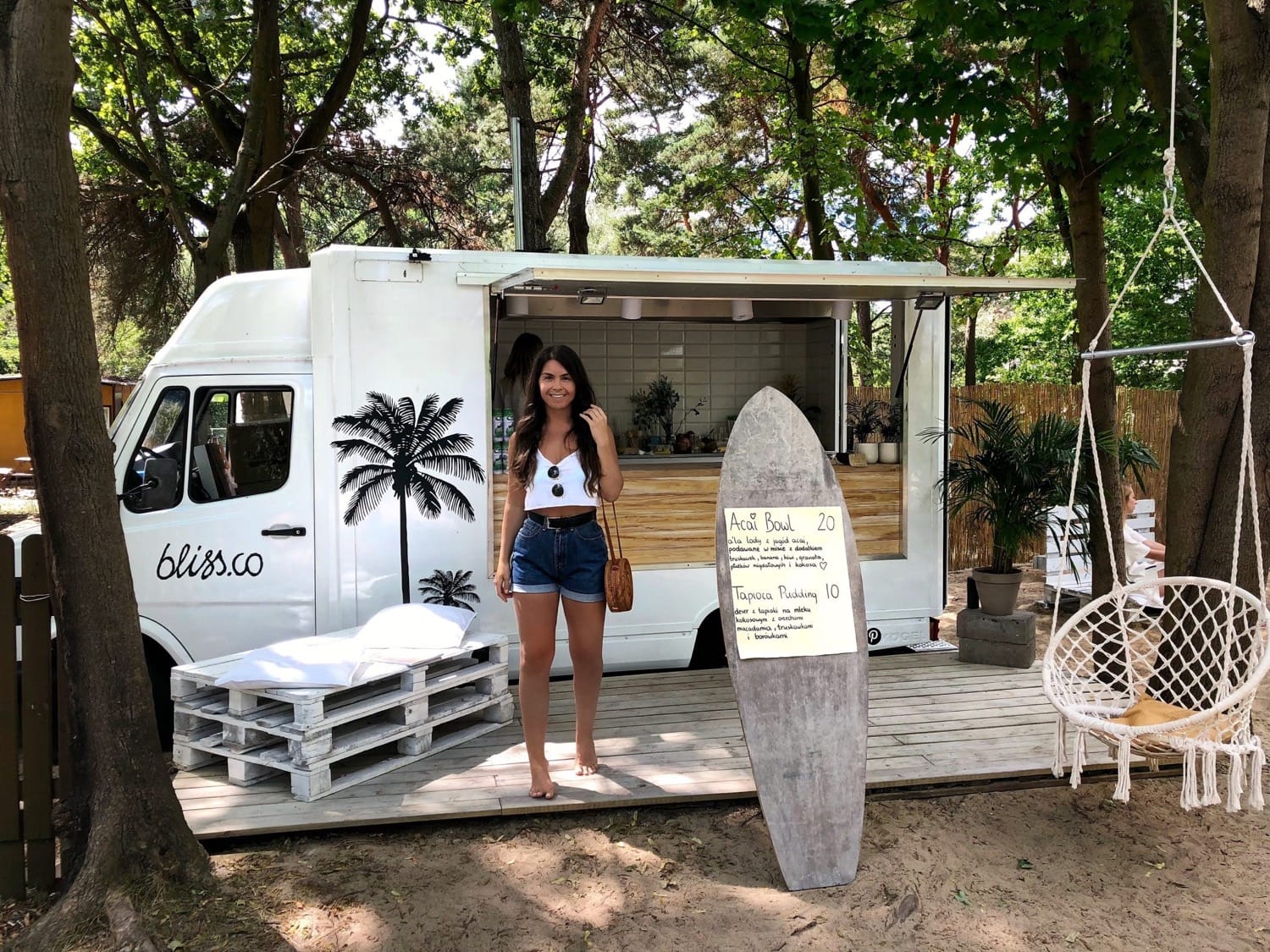 Bliss.co is such a perfect spot to grab a delicious açai bowl or just a fresh juice. I absolutely loved the location. It sits along the walk way right next to the beach. So even when you spend a day on the beach you know you can grab a fresh nutritious juice at any moment and even get a bit of quiet and shade by chilling in their hammock. We became so obsessed with their açai bowls we ended up eating one nearly every morning! This place seriously has such calming vibes along with delicious raw, plantbased foods. Bliss, it definitely the perfect plant based hangout!
Bliss.co
Jelitkowow Wejscie 74/75, Gdansk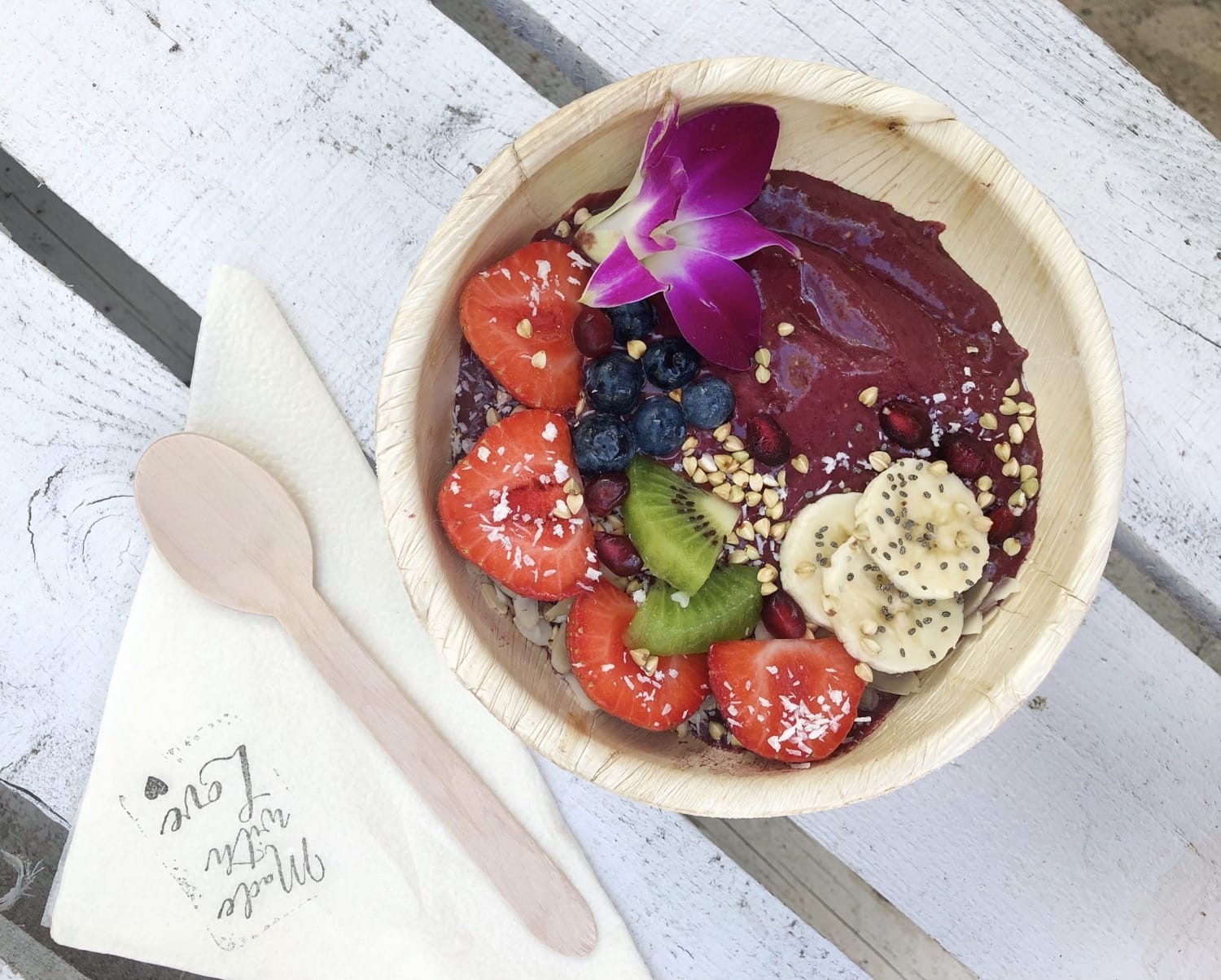 Acai Bowl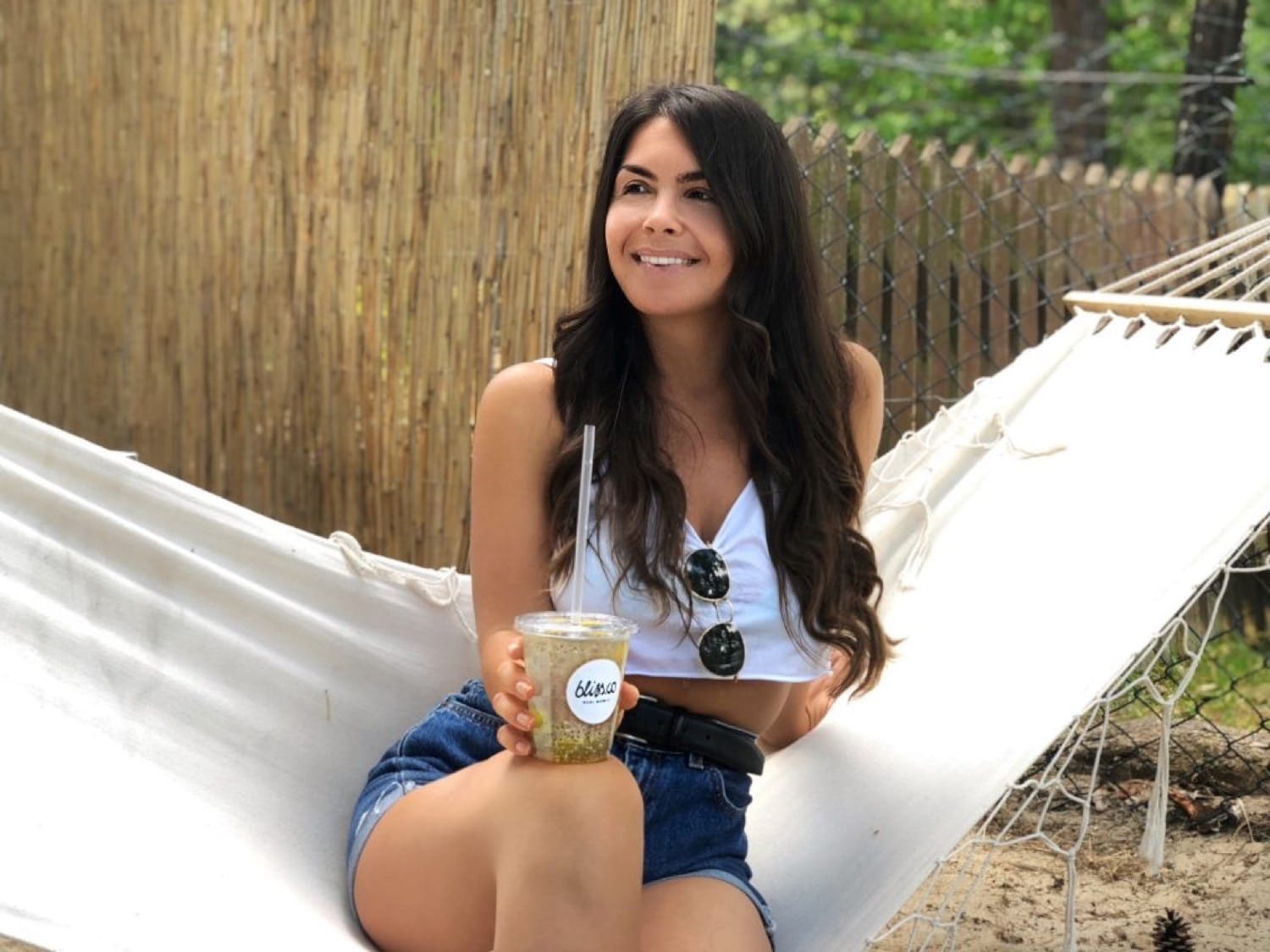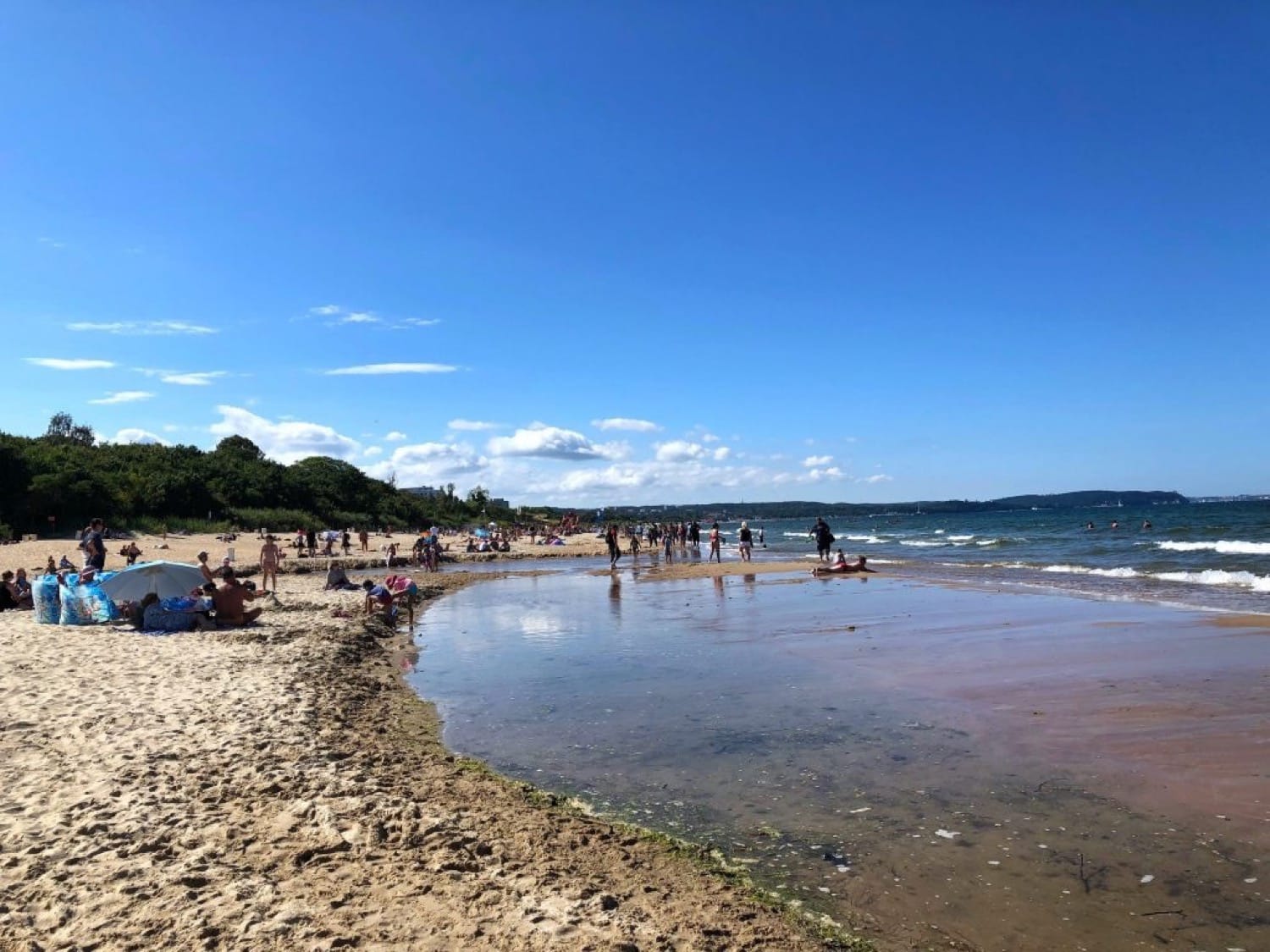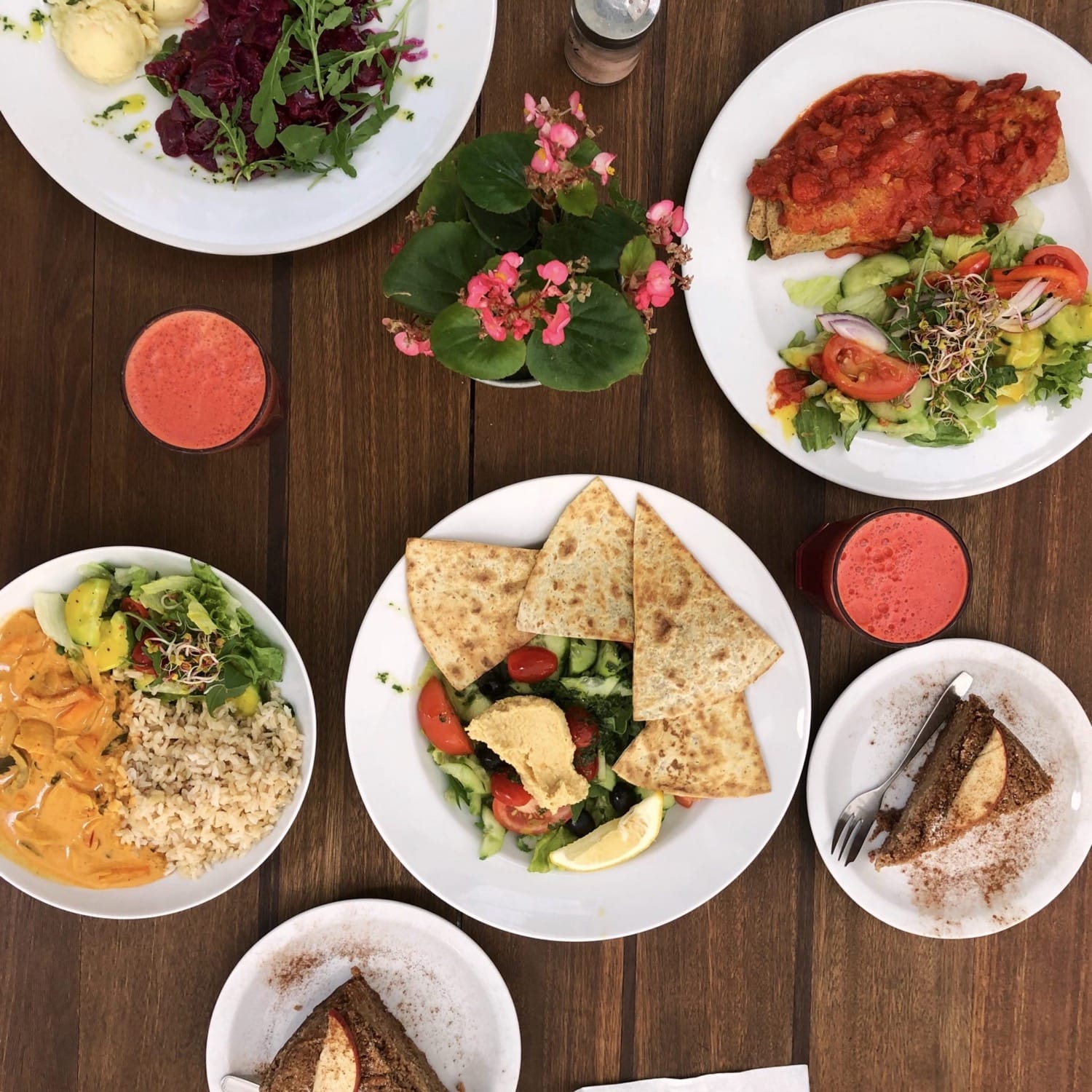 Greenway Food For Life
Monte Cassino 47, 81-767 , Sopot
If you are looking for super cheap and fast food then Greenway foods is your go to. This one of the first places we found years back and we were so happy to see it still there. I have to say we have probably tried every plant based thing on the menu and each dish is as delicious as the next. You won't be disappointed. They offer traditional polish dishes which have been veganized as well as dishes from around the world. You have to try the Tofu Curry and the rice & Veggies wrapped in cabbage leaves, oh and the cauliflower pancakes! I'm drooling just writing this lol.
When I say fast I mean fast as quickly as the food comes out it runs out. These guys are so busy if you want full choice of the menu you need to get their earlier rather than later, especially us vegans.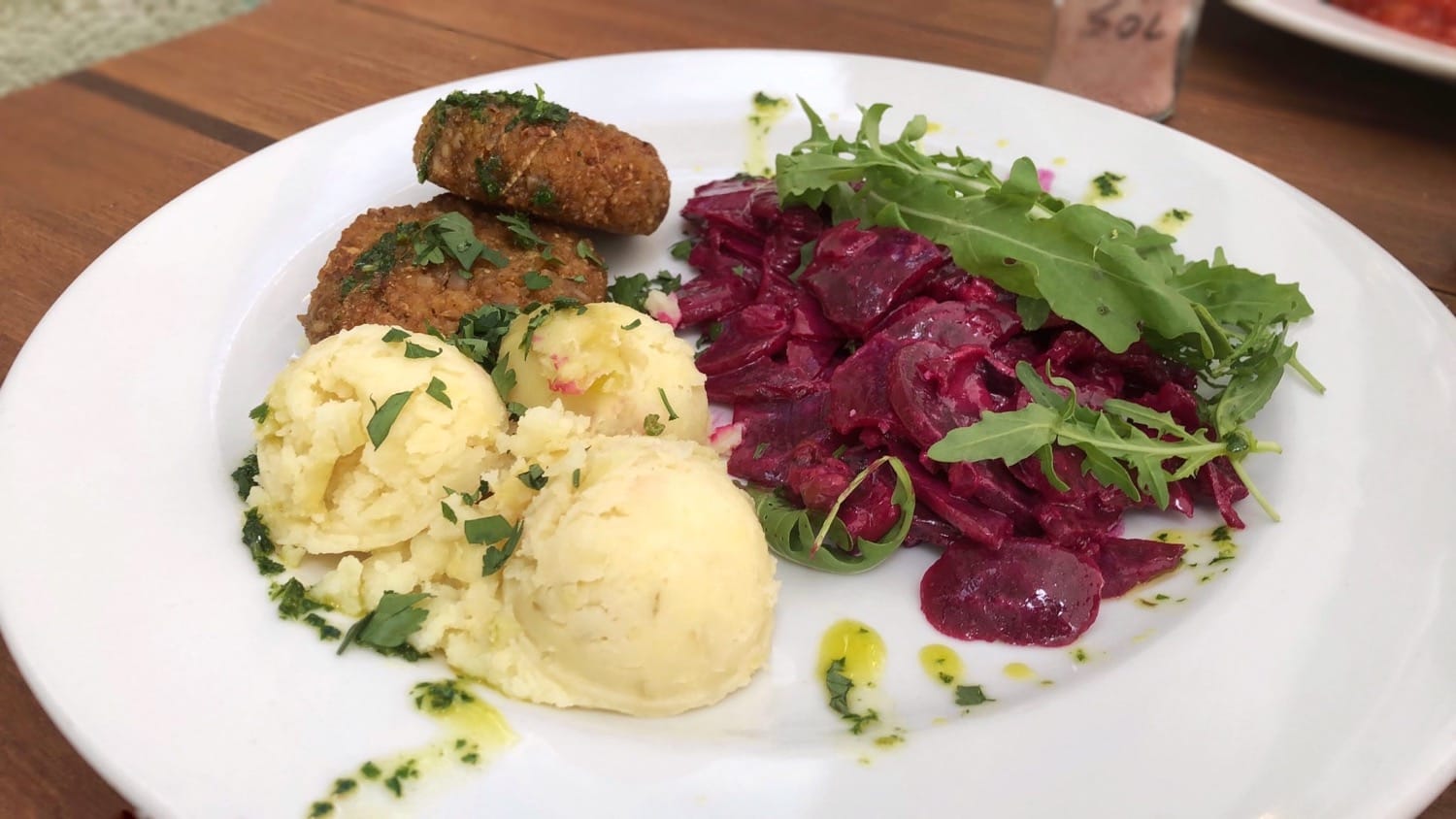 Cauliflower Pancakes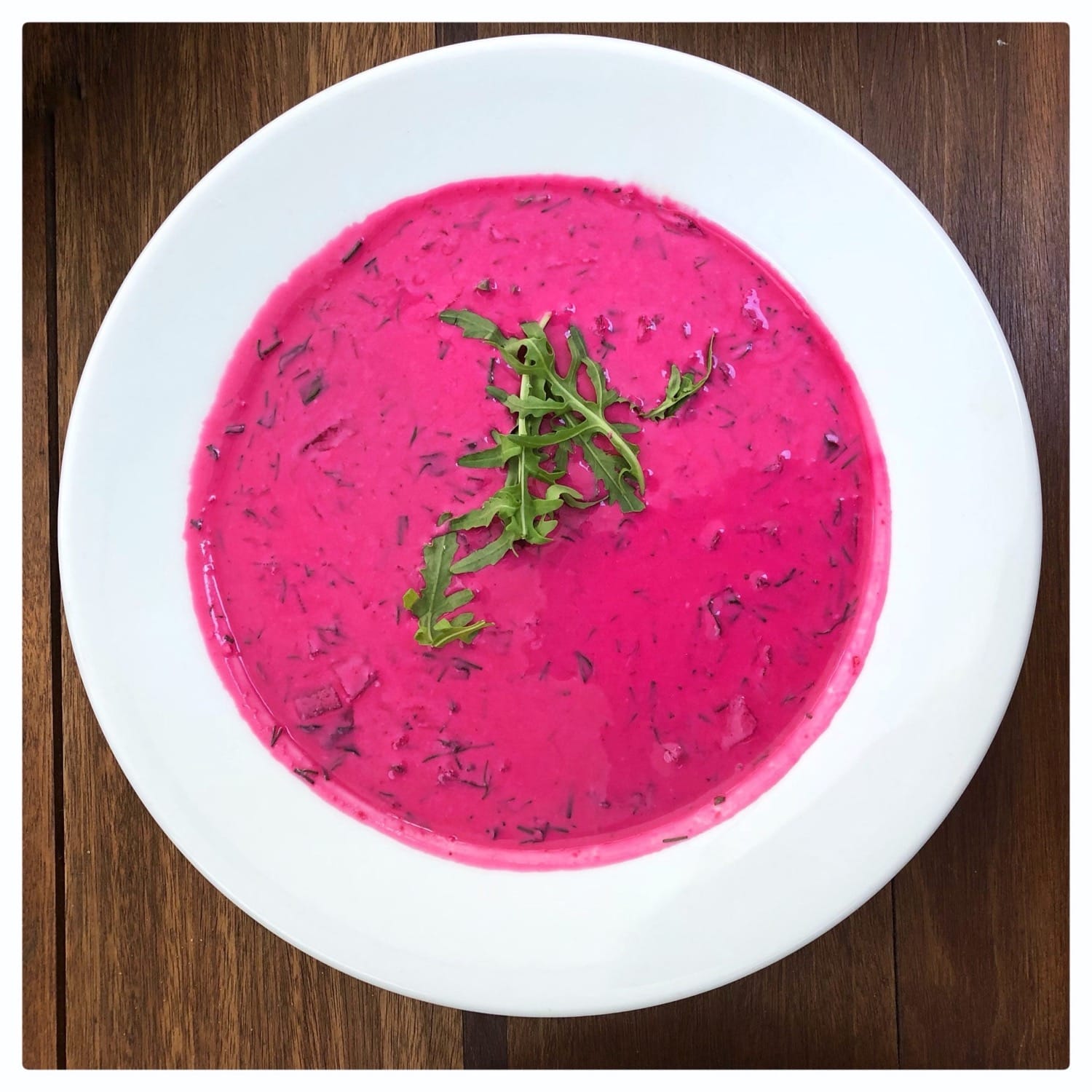 Cold Beetroot Soup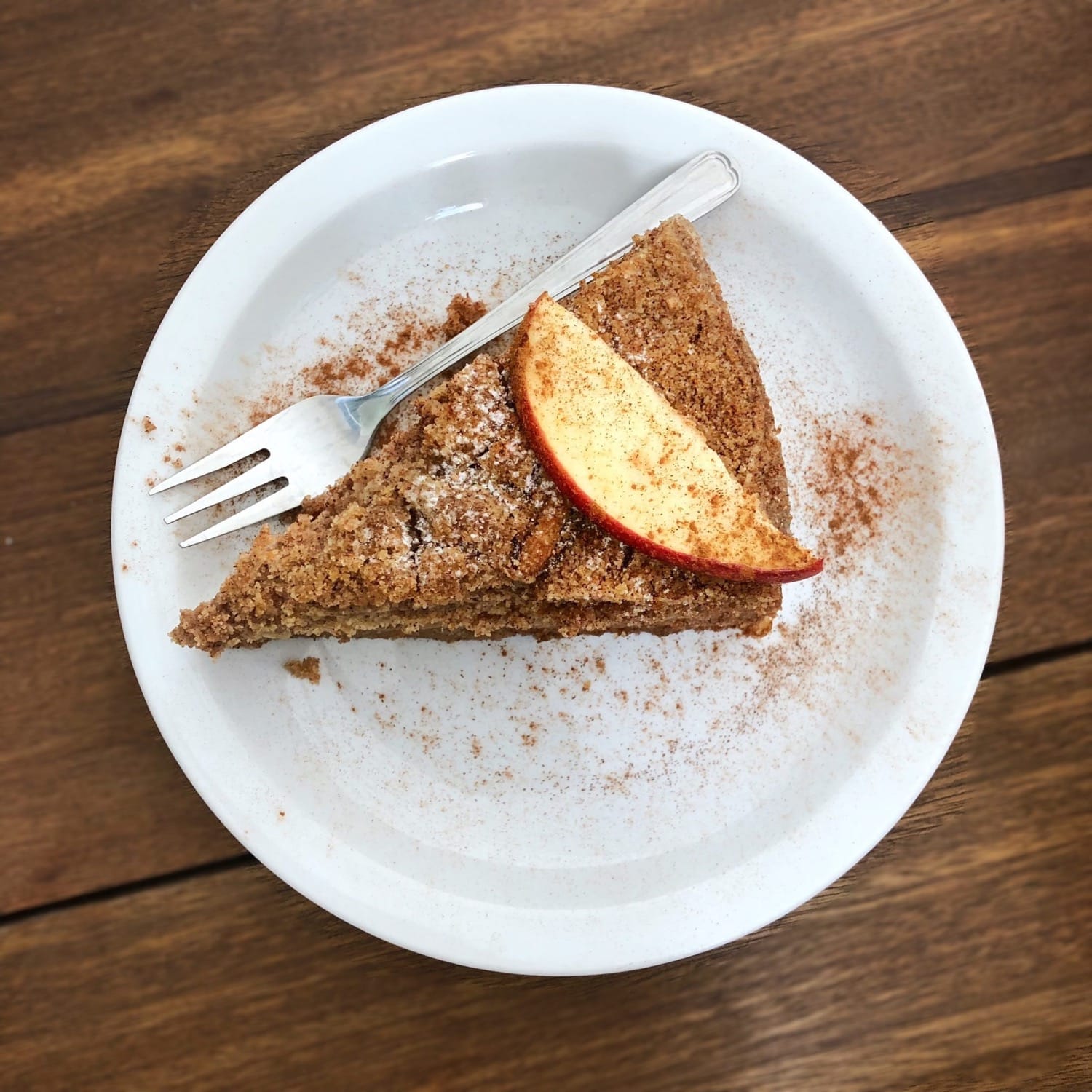 Apple Cake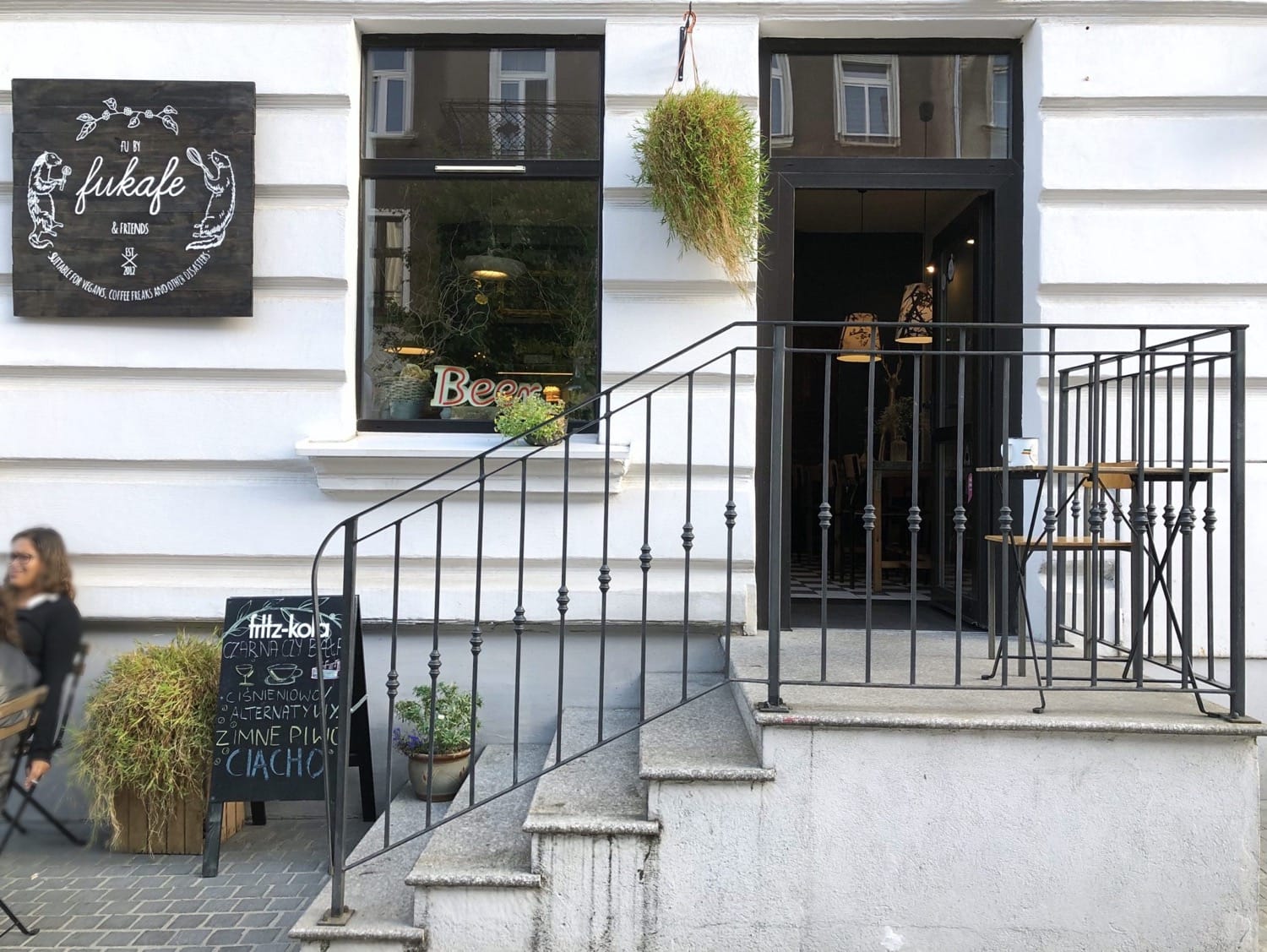 Fukafe
Wajdeloty 22, 80-437 Gdańsk,
Something I have always wished for whereever I have lived. Is to have a little tea and vegan cake cafe a walk away where I can go chill, treat myself and even meet friends or have my meetings at. So you can imagine my extreme happiness when I firstly find out that one exists in Gdansk but secondly it's a short walk from my home!!! Fukafe is heaven and we went to town lol. I think we may have ordered everything there was that day from the beetroot coffee to the spinach cake, each presented to beautifully. I was over impressed with this place, another cute and quiet plant based hangout, jeezzzz feeling a little spoilt.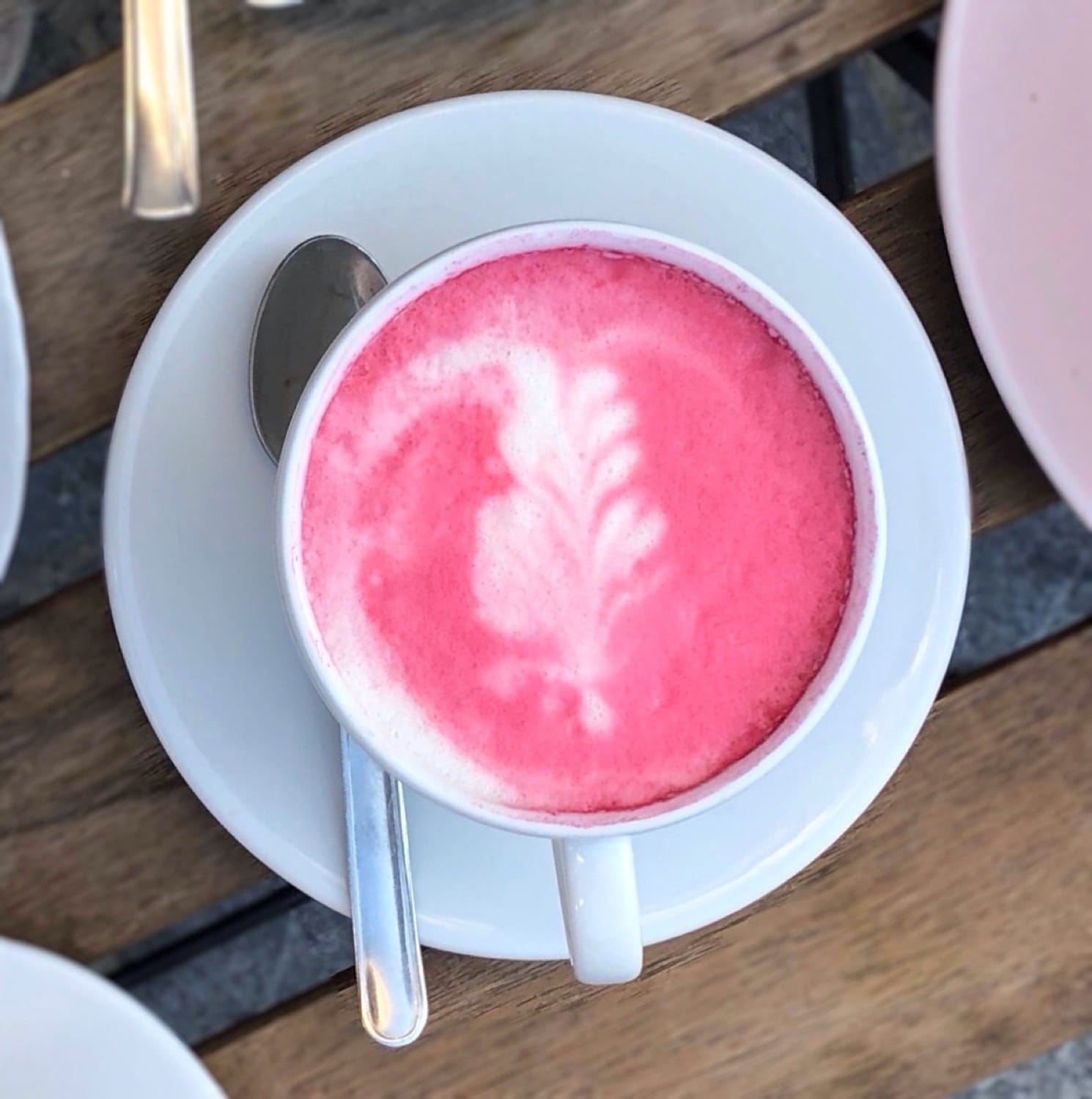 Vegan Beetroot Coffee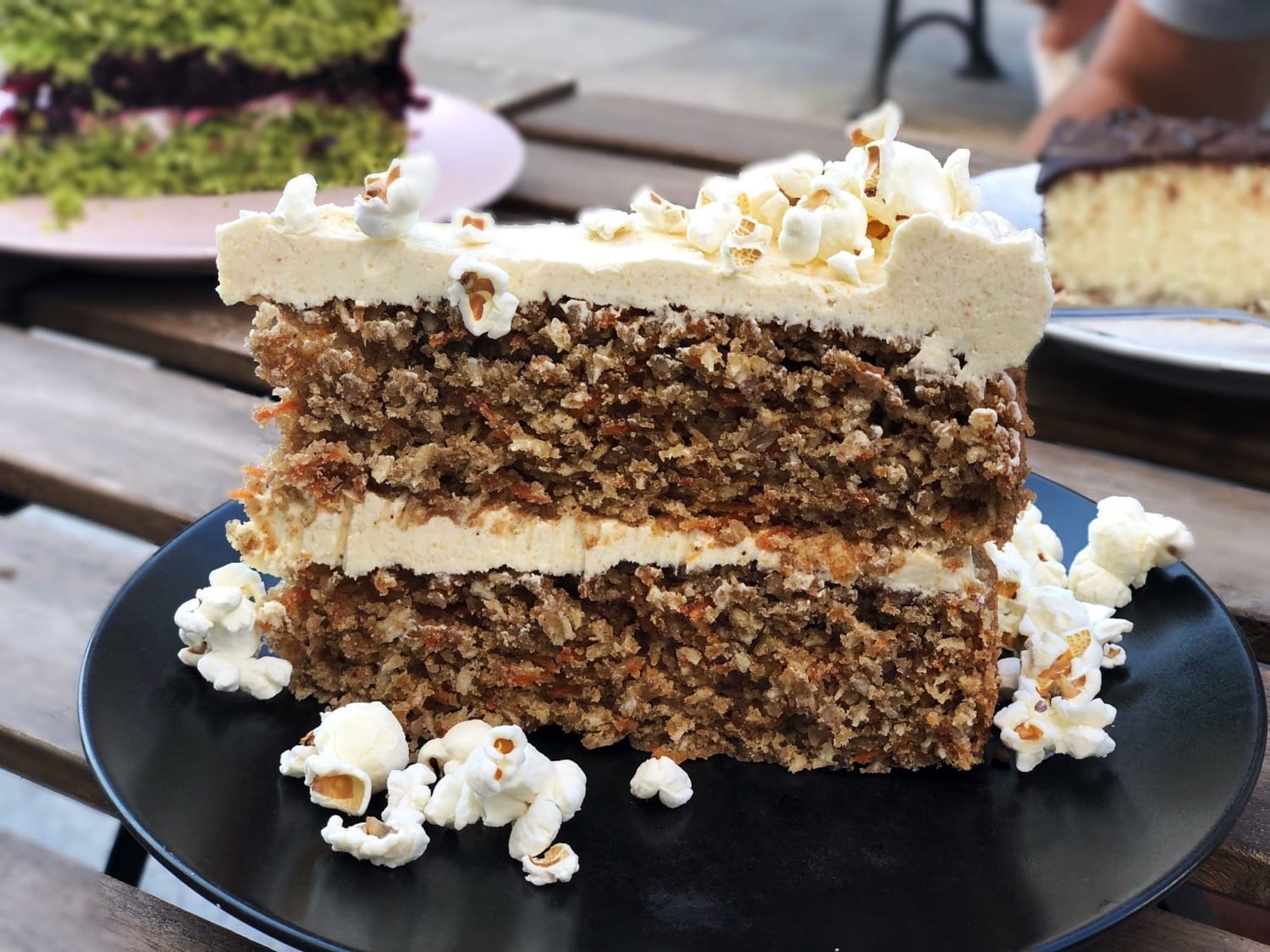 Carrot Cake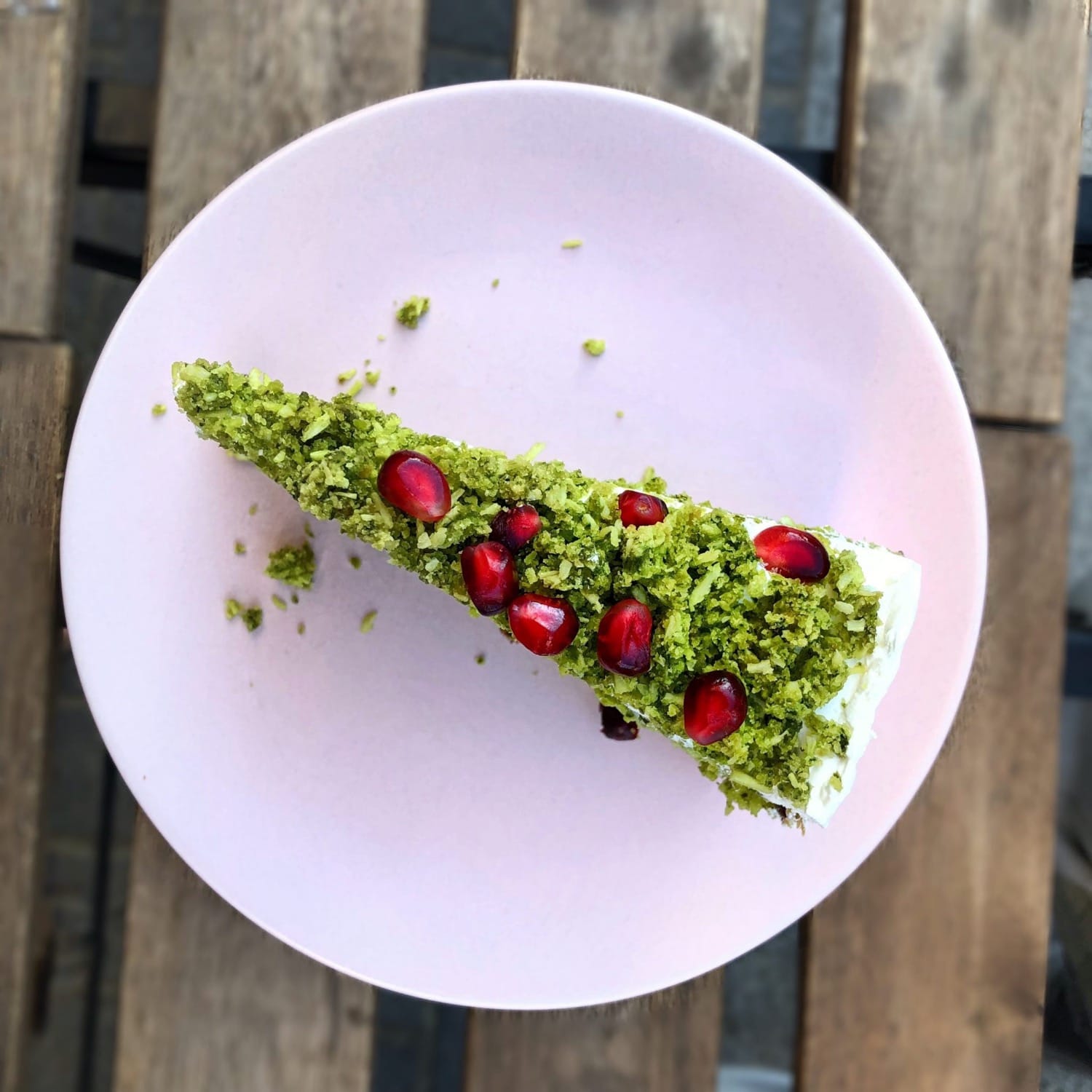 Vegan Spinach Cake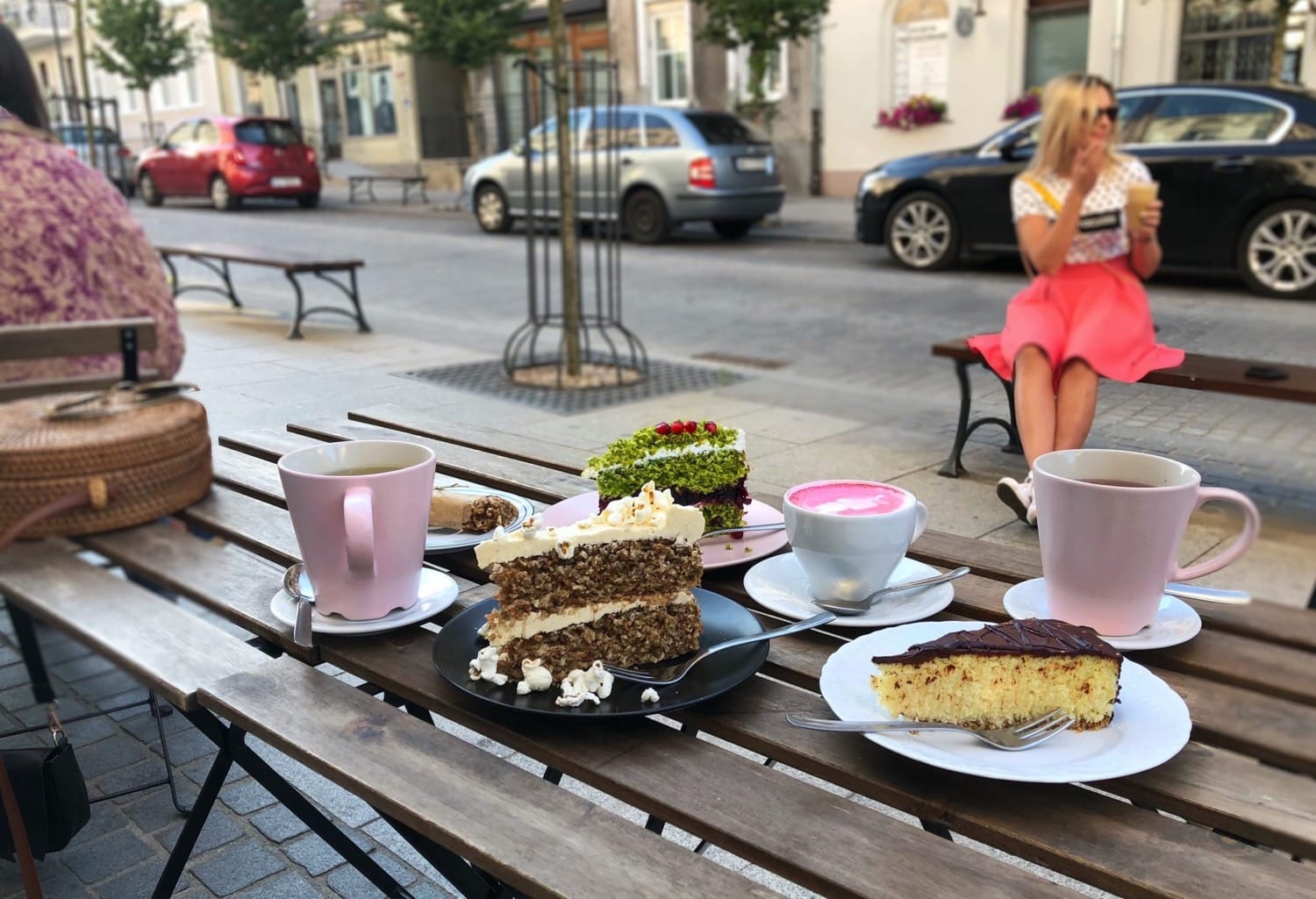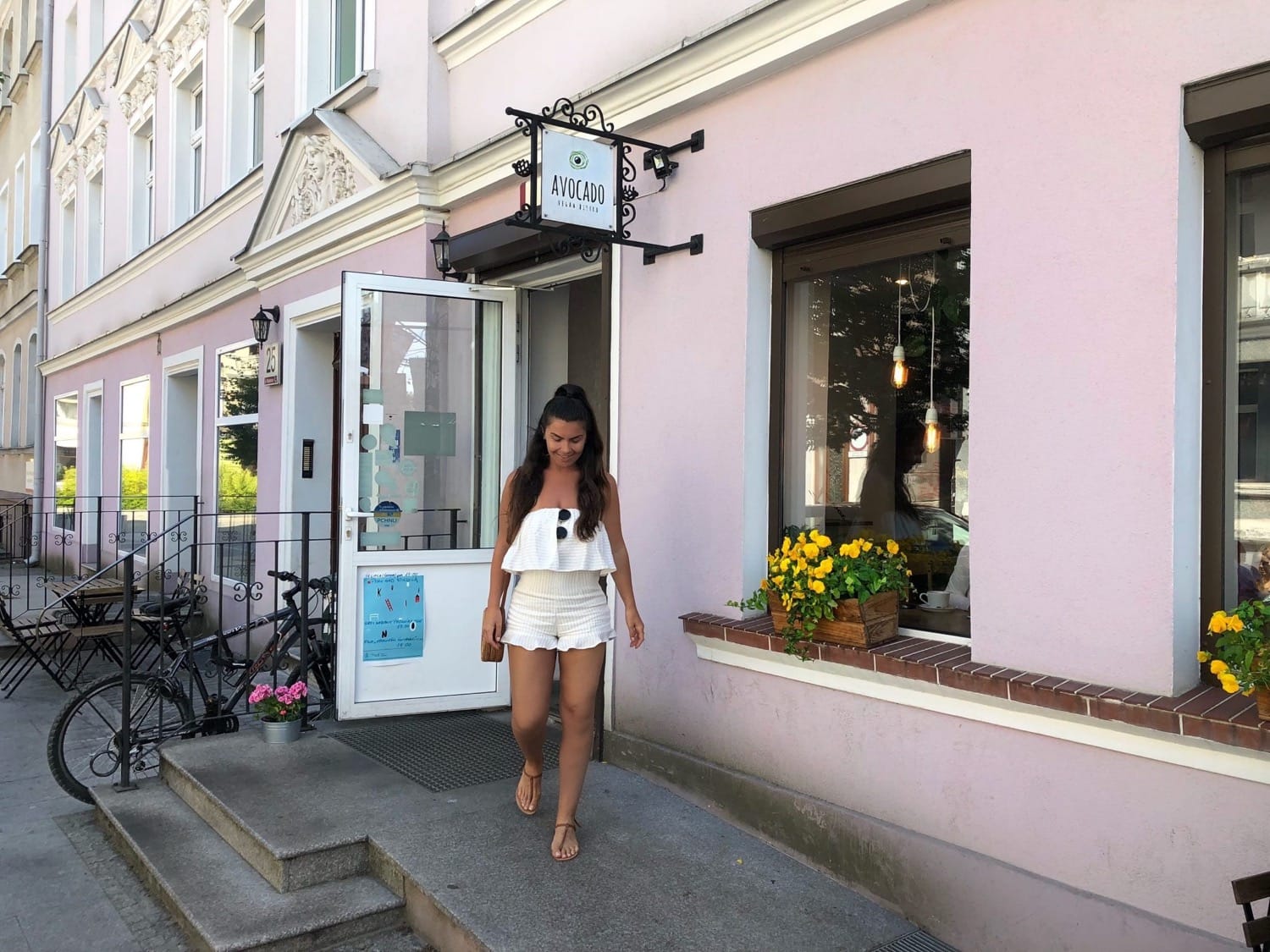 Avocado Vegan Bistro & Cafe
Hands down Avocado Vegan Bistro & Cafe was our favourite place. Freshly made, good quality and delicious plant based foods. The place and the menu is small but the offering is big! Every dish is very generous and full of flavour. You also can pick what bread, plant based sauces and type of burger you'd like. Side note; I have to say I am not a huge plant based burger fan but these burgers were probably the best ones I have ever tried. Salads are packed with ingredients and loaded with fresh sprouts which I am always happy to see and there is a selection of freshly homemade desserts on offer too. They have two locations one is closer to the beach and one closer to town, perfect! With the one nearer to town in particular lunch time is mobbed so there is a bit of wait as it is a small place, defiantly worth the wait though.
Just down the road from here is  frucafe so if you want to change scenery for desert and tea then it isn't far at all!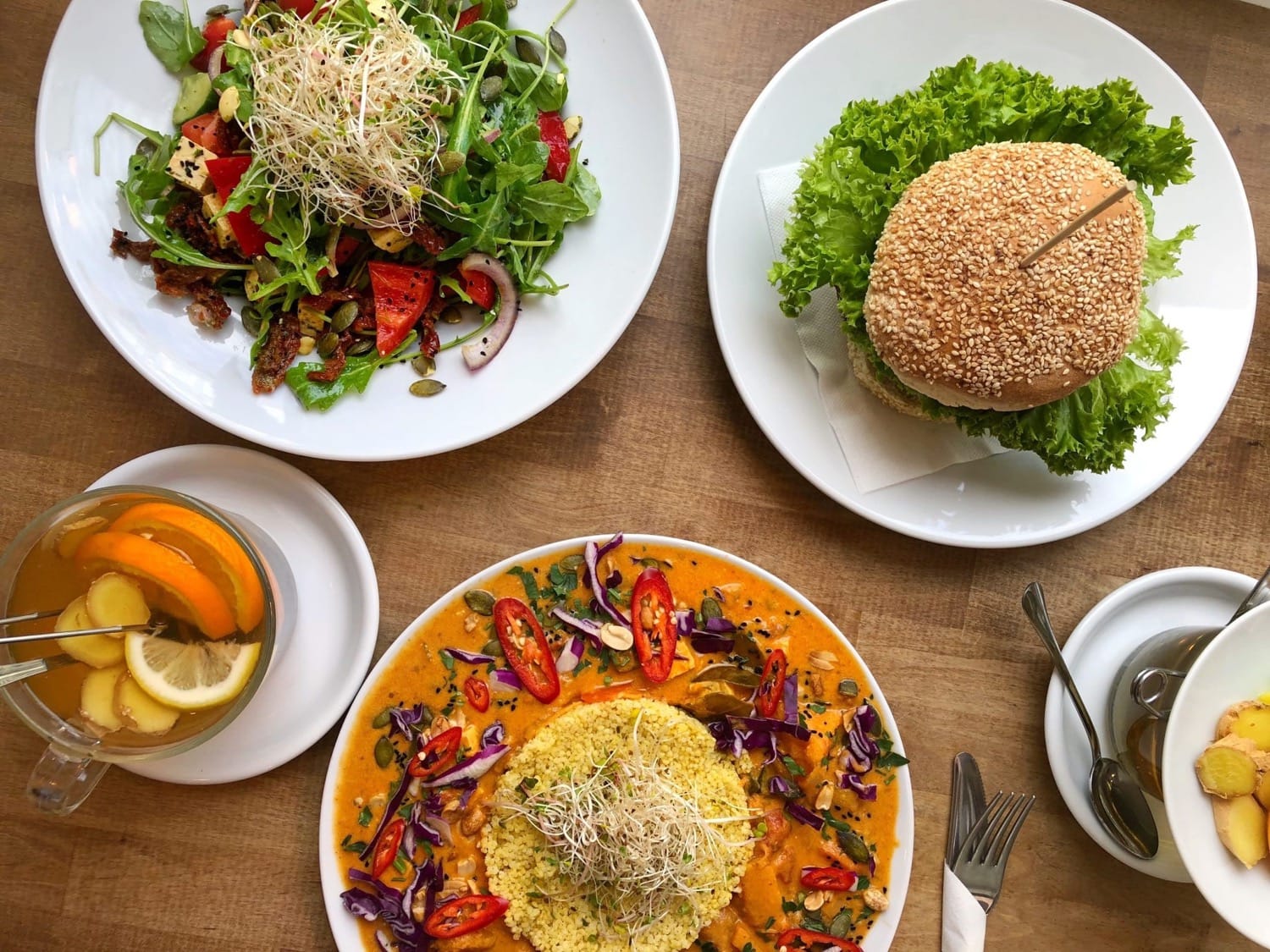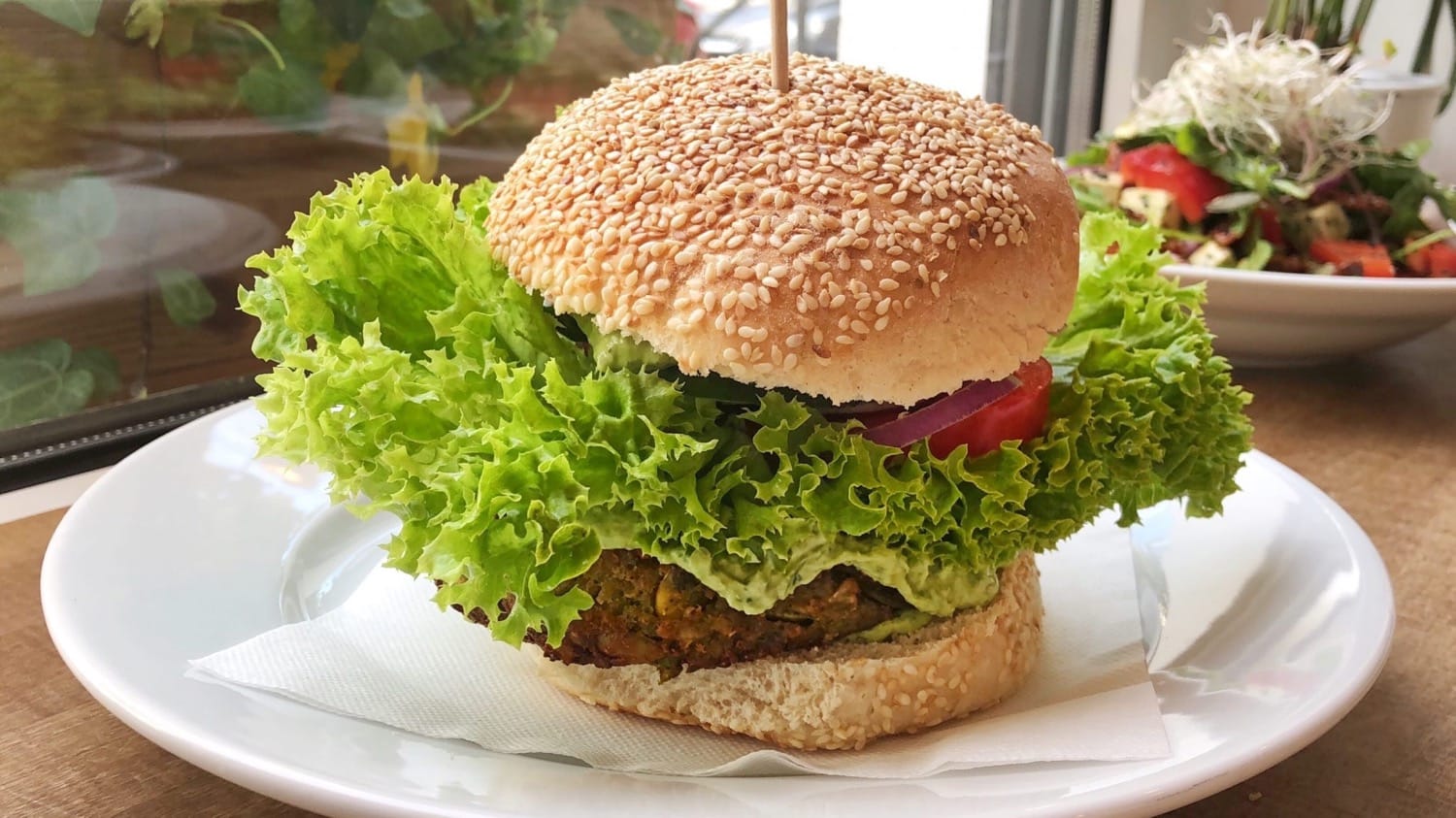 Millet Burger with Vegan Garlic 'Mayo'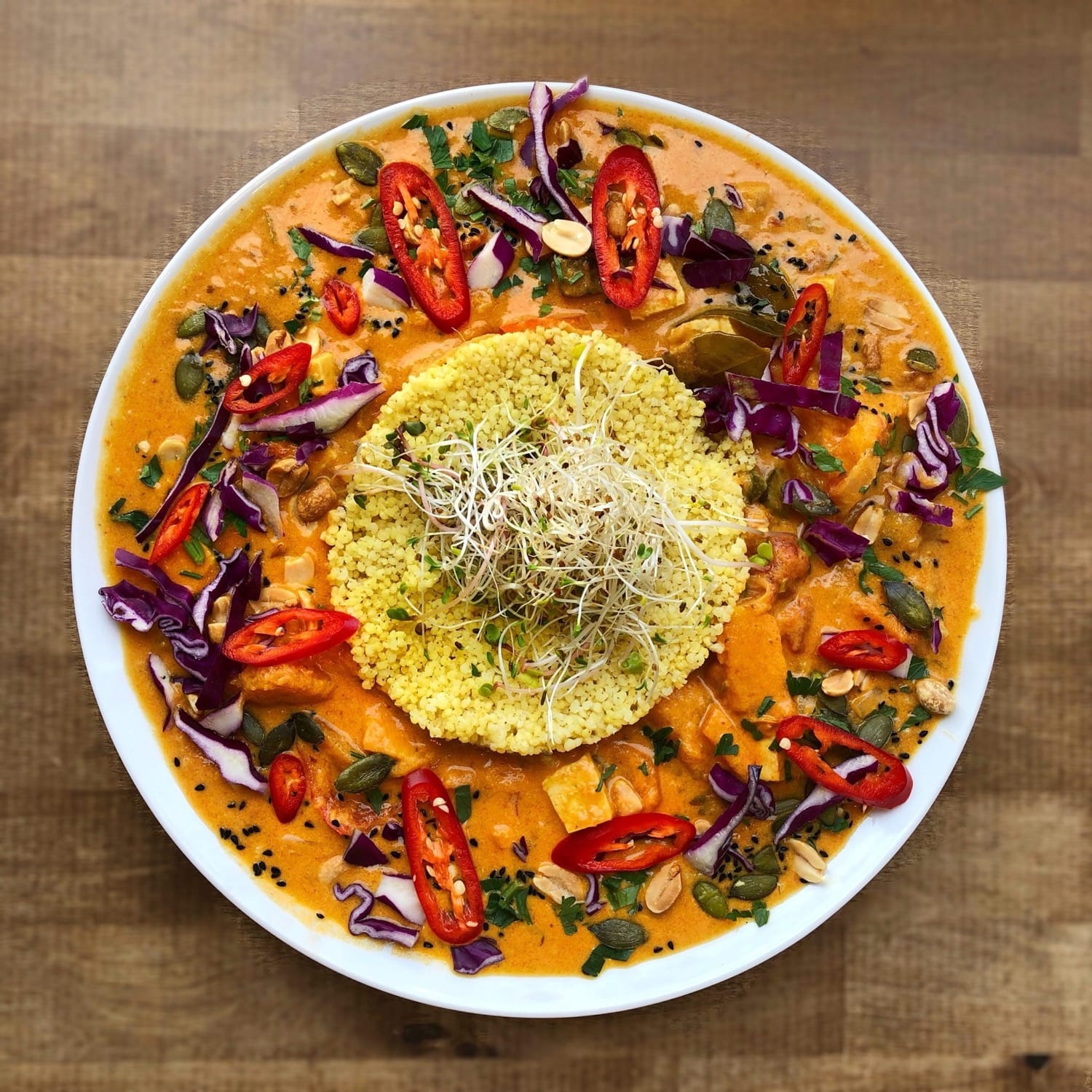 Vegan Tofu Curry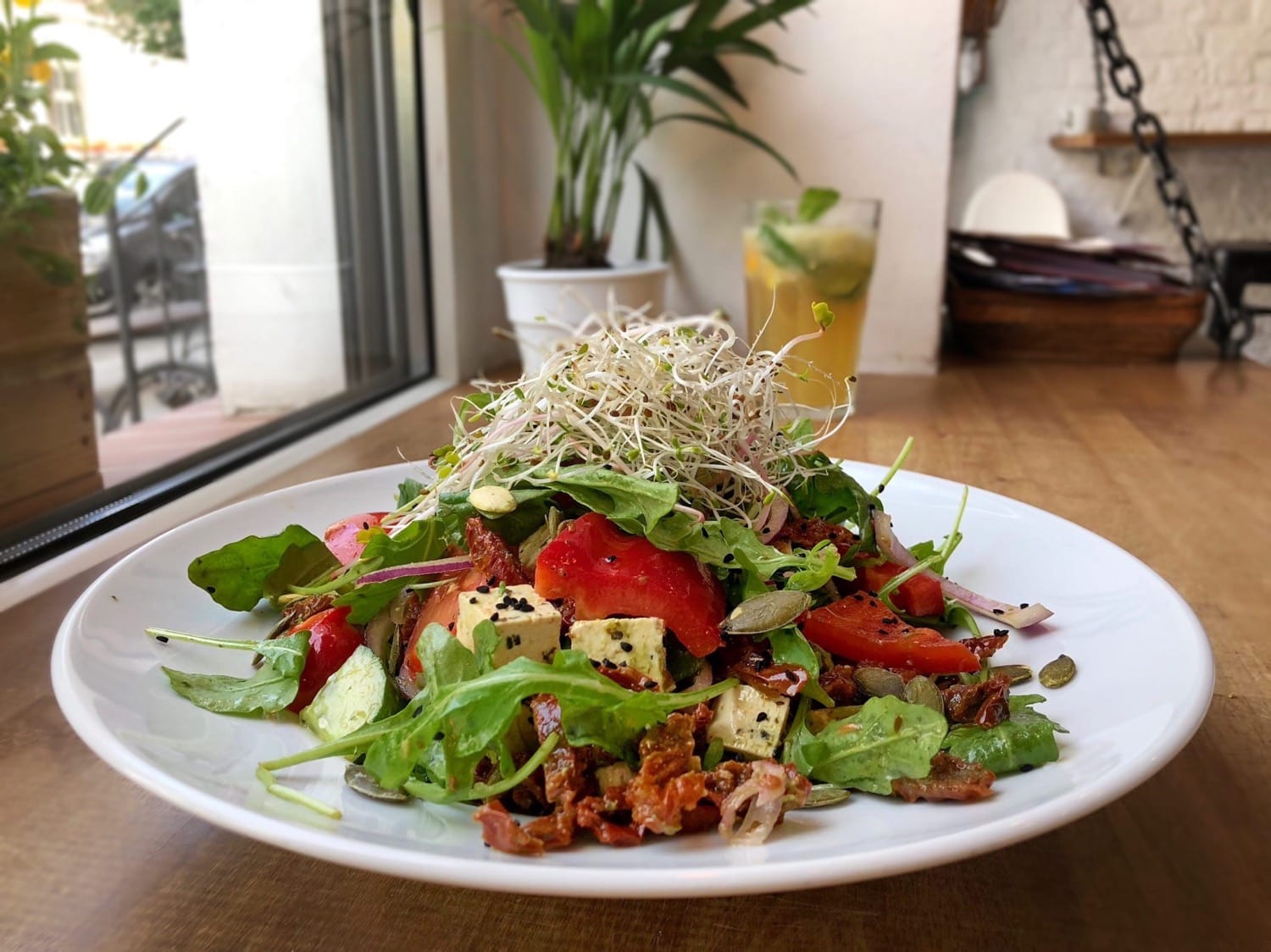 Avocado & Tofu Salad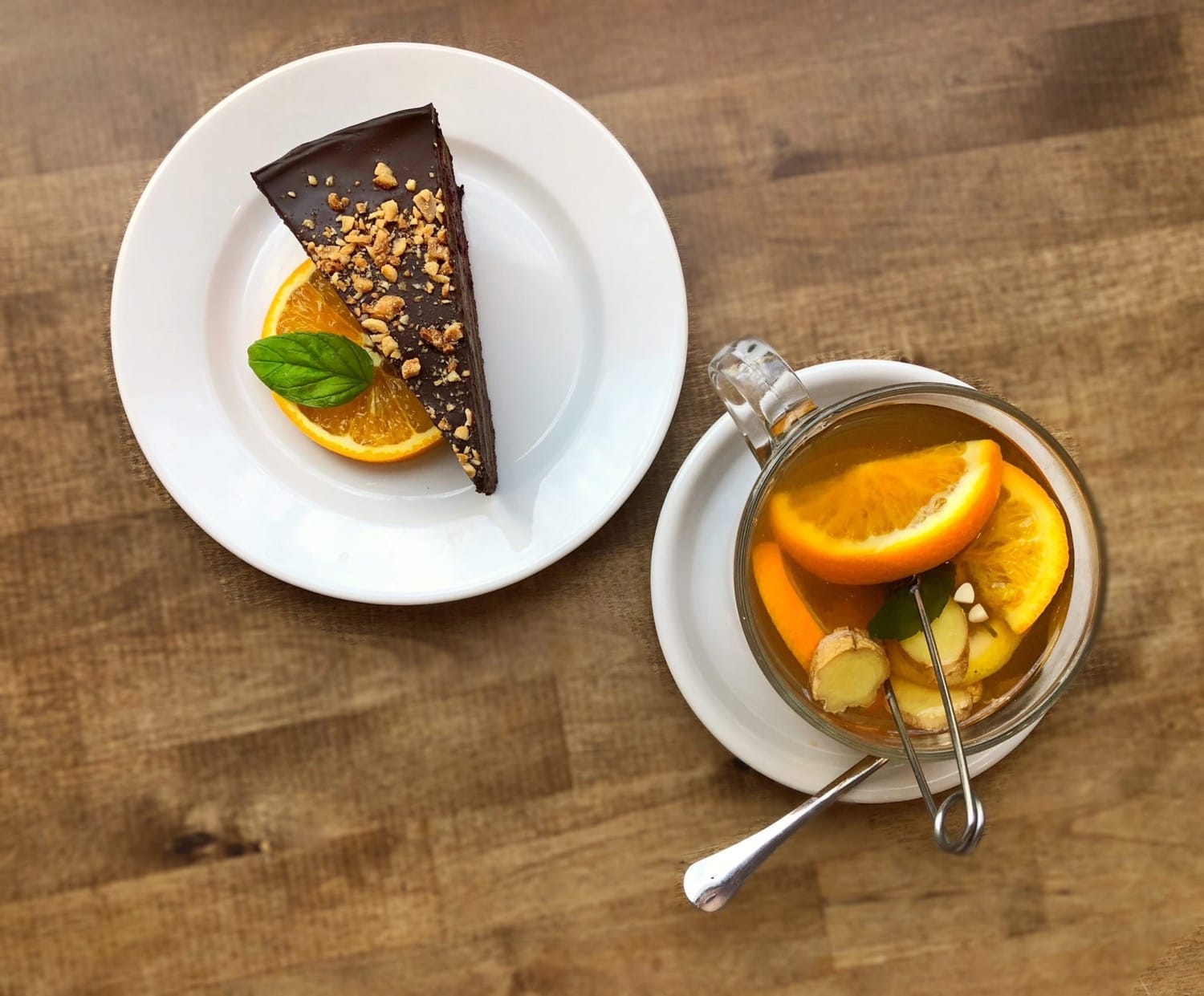 Chocolate Orange Cake and Fruit Tea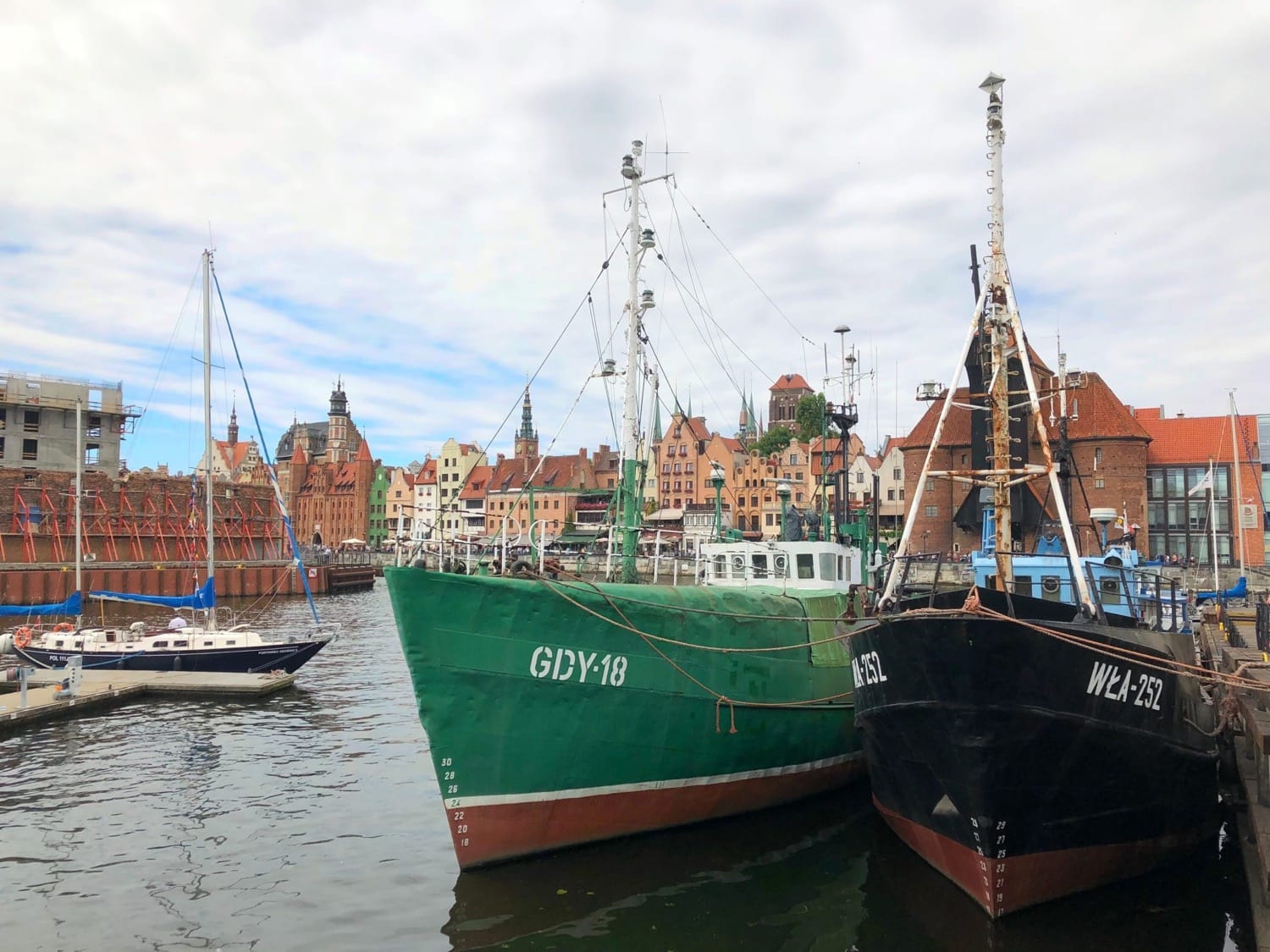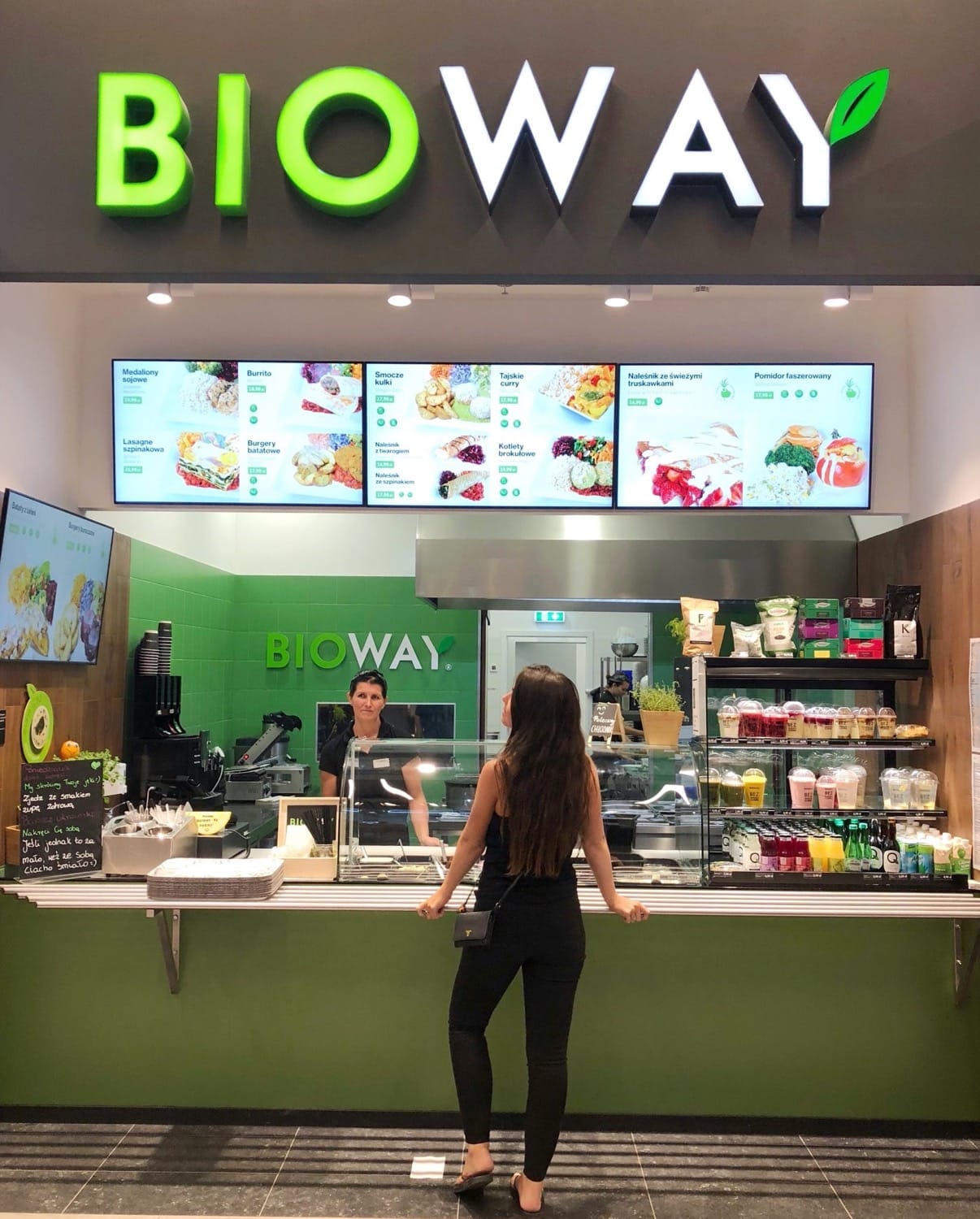 Bioway
Forum, Shopping Mall, Gdansk 
As the shopping in Poland is cheap it was definalty worth a trip to a shopping mall, so we headed  for the forum shopping mall in the city centre, Gdansk. Usually when I go shopping or anywhere for that matter I take a bag of snacks to see me through the day. So you can imagine my surprise when I saw a plant based food counter within the mall! Bioway have a main restaurant in the town also but cleverly placed a smaller one in the shopping mall too! It was such a pleasure to grab some quick healthy food without waiting around or having to go to a restaurant and do the whole dining thing. We chose the sweet potato burger and the beetroot burger ( the beetroot burger was insane!) which all came with marinated veggies, potato chips and cabbage slaw and washed that all down with a couple of freshly made detox juices. Making shopping for the second half of the day a breeze. Having the correct fuel is crucial on shopping days lol!!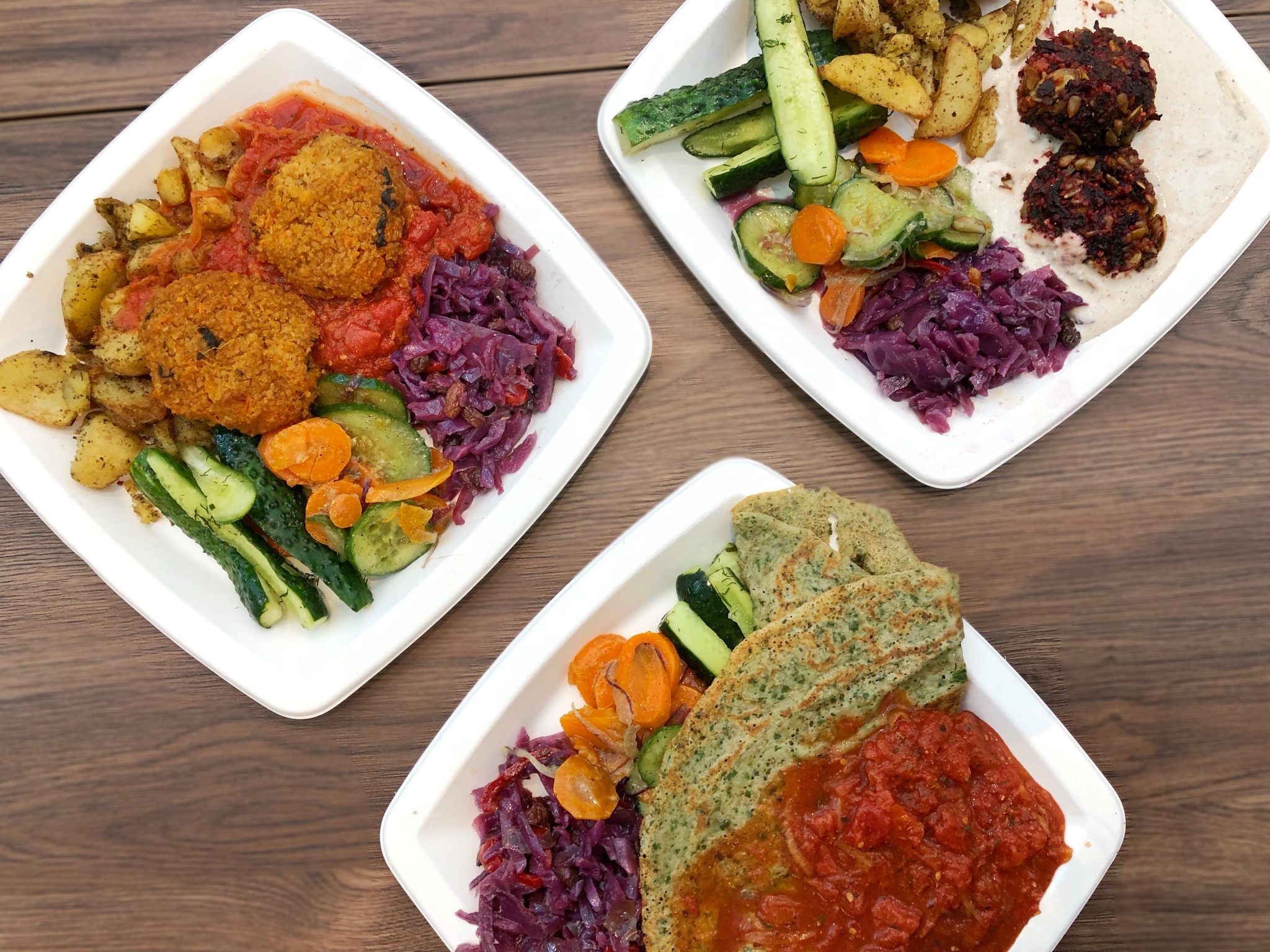 One thing you have to try while visiting Poland is their dumplings of course. I only ever ate them when my grandmother use to make them, and of course after turning plant based I rarely had them as the filling options were limited. Fast forward to today, I stumbled upon a restaurant that dedicate themselves to pierogi (dumplings). Mandu restaurant litarally do every kind of dumpling. The vegan options, yes options. There isn't just one choice for us. We had the tofu spinach and the sun-dried tomato ones! Like everywhere you go in Poland the freshly made hot and cold tea selection is impressive also so make sure you grab one to wash it all down!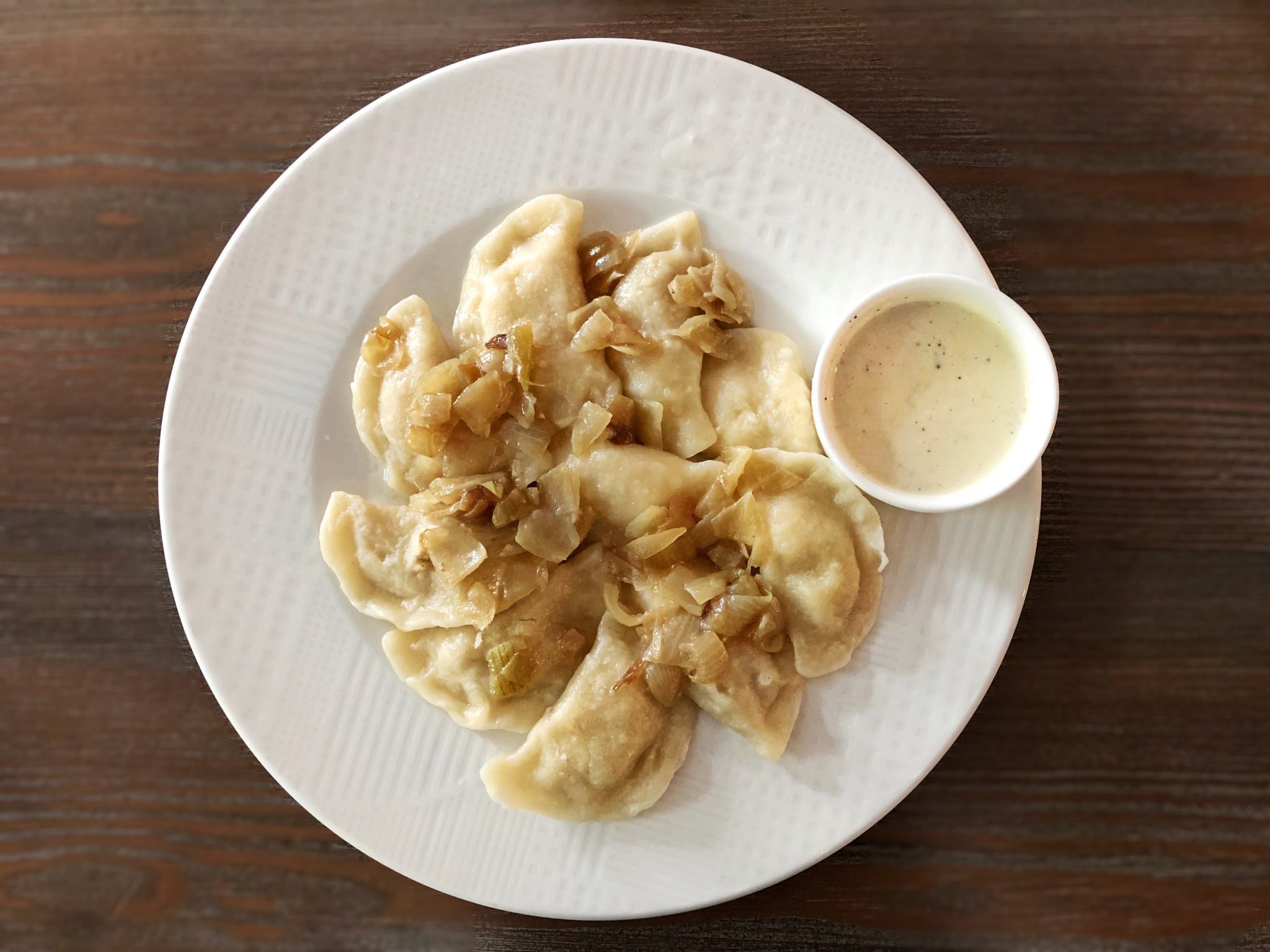 Classic Vegan Polish Dumplings (Pierogi)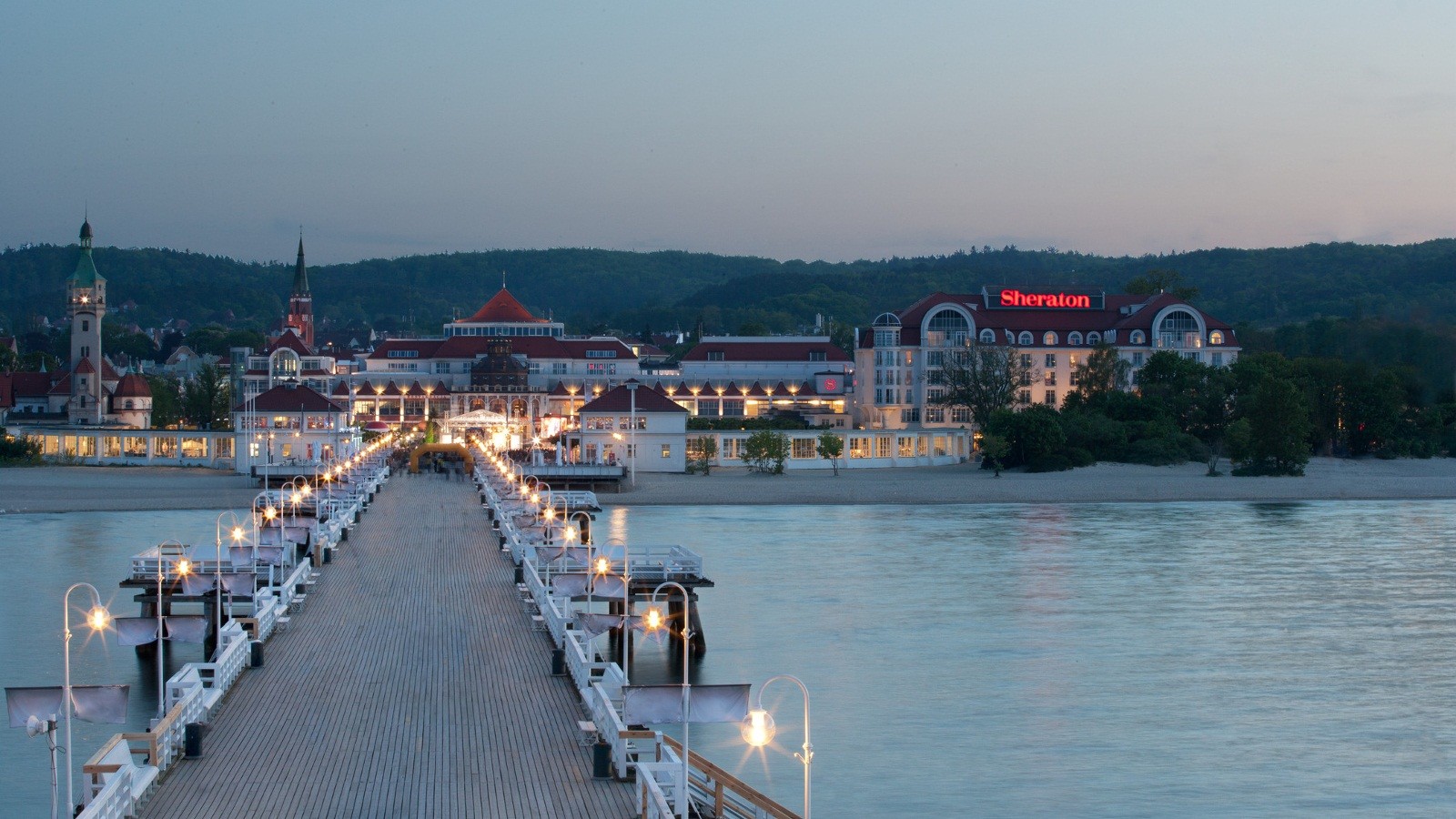 We had such an amazing time in Poland, it really never disappoints. With plant based options nearly anywhere you go, being in this beautiful country is seriously stress free. Throughout all aspects here, the people are really thought about. Even us plat based lot. I honestly couldn't recommend it enough as you're next holiday destination.
Did you see where I was on my last, Keeping it Bland Based Trip? Click here it might be your next destination!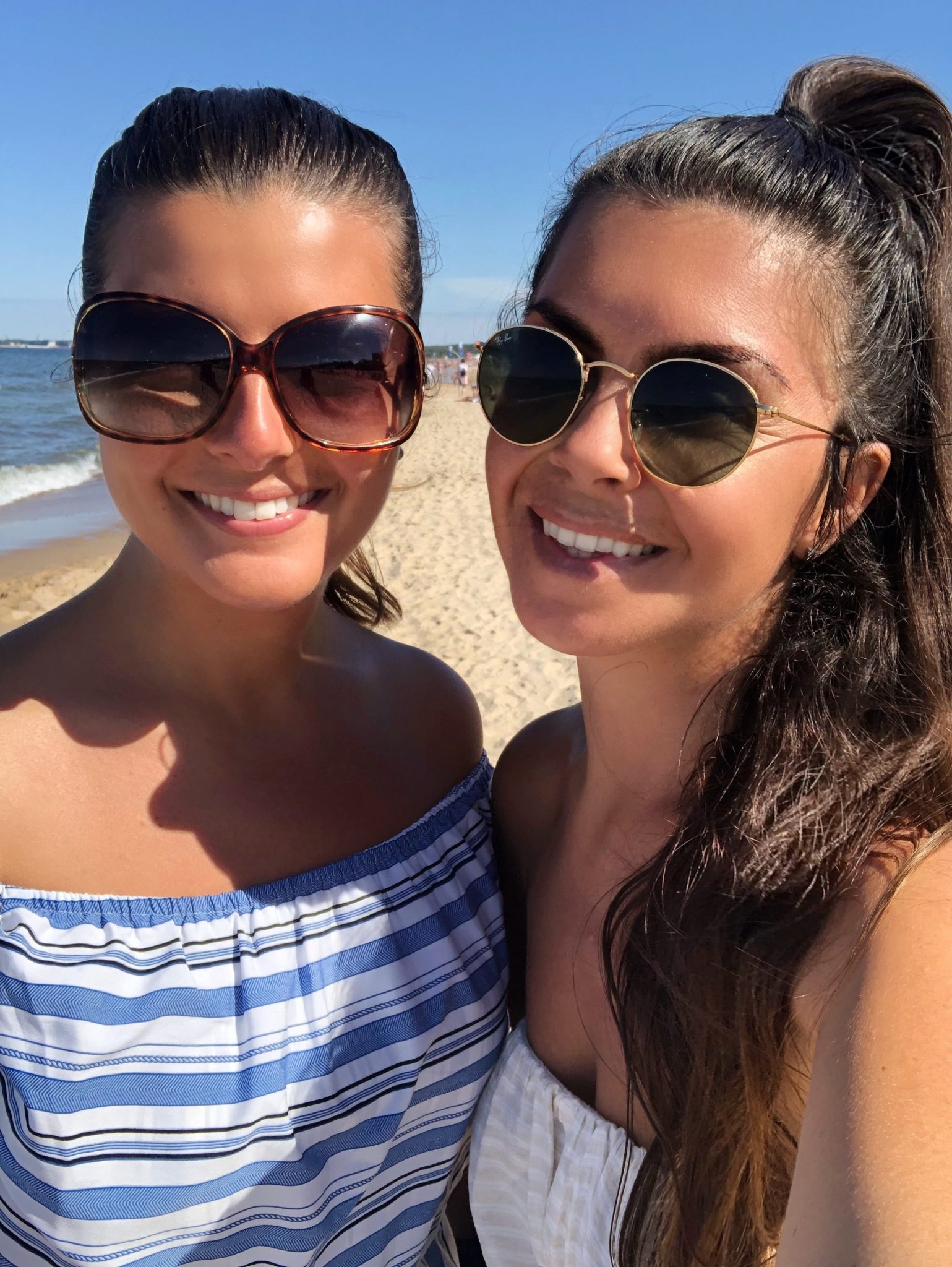 Until next time…..
Honestly
Alessandra x