Keeping It Plant Based | Miami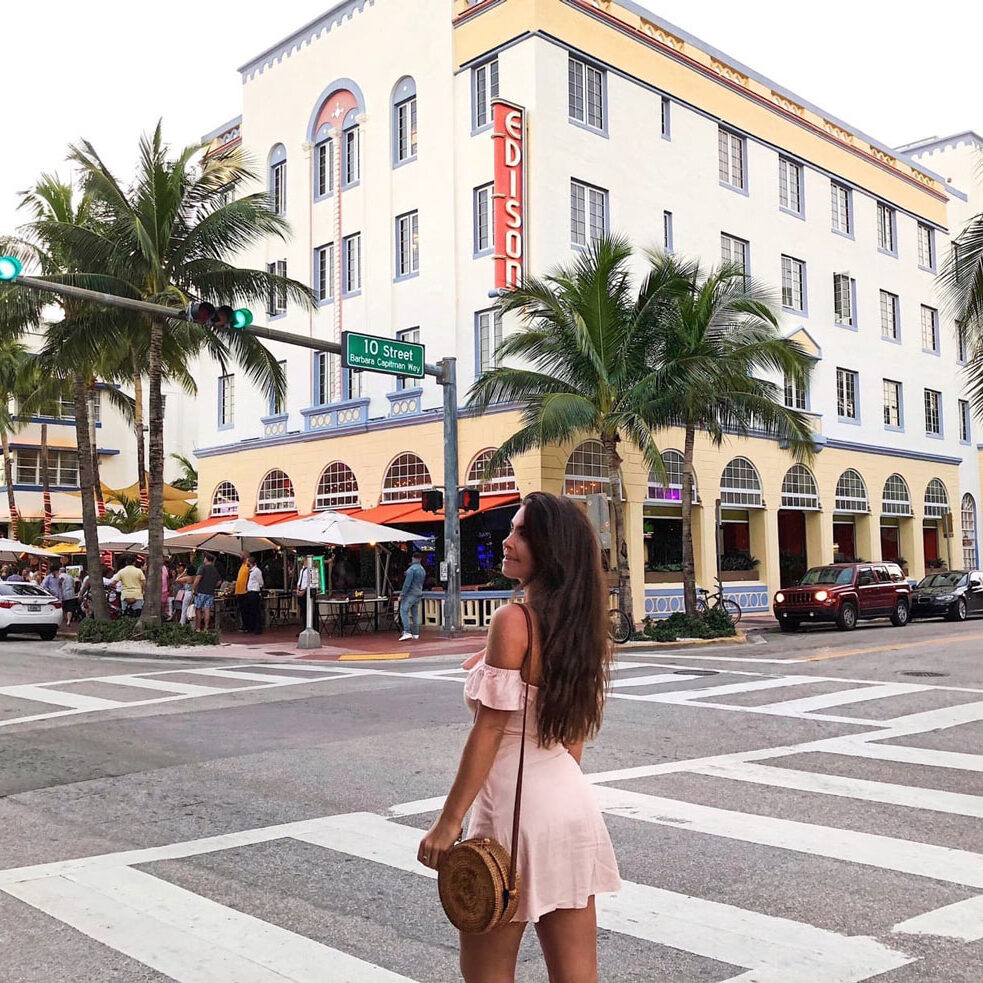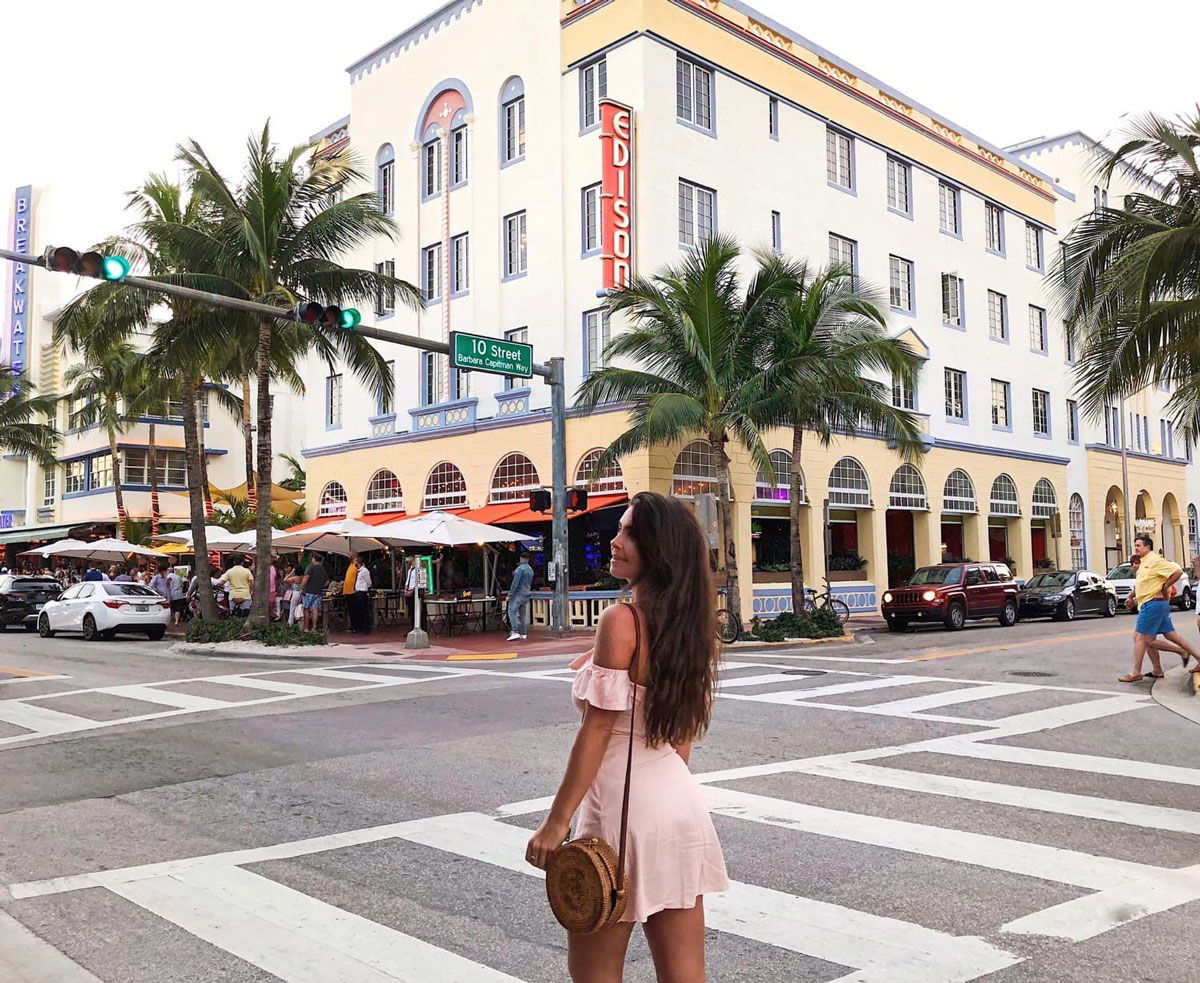 Can you imagine how excited I was when I found out my next keeping it plant based series was going to be Miami! Miami has been one place I have dreamed about visiting since 1997 when I heard Will Smith's big tune, Miami lol. Surrounded with miles of beautiful white beaches, art deco buildings, hot weather and vibrant nightlife. We couldn't WAIT to explore this city, bursting with so much life and culture. It didn't take long at all for Stefania and I to find a plant based food spot when we arrived. It instantly became clear that pulling together my Keeping It Plant Based | Miami was going to be a piece of vegan cake!
Unfortunately we just missed an annual gathering called the seed, food and wine festival they have in November. It celebrates delicious plant based food, drink and lifestyle products all while raising health awareness so if you are in Miami around that time definitely check it! I did on the other hand gather together a bunch of delicious plant based places that you can enjoy when you're here……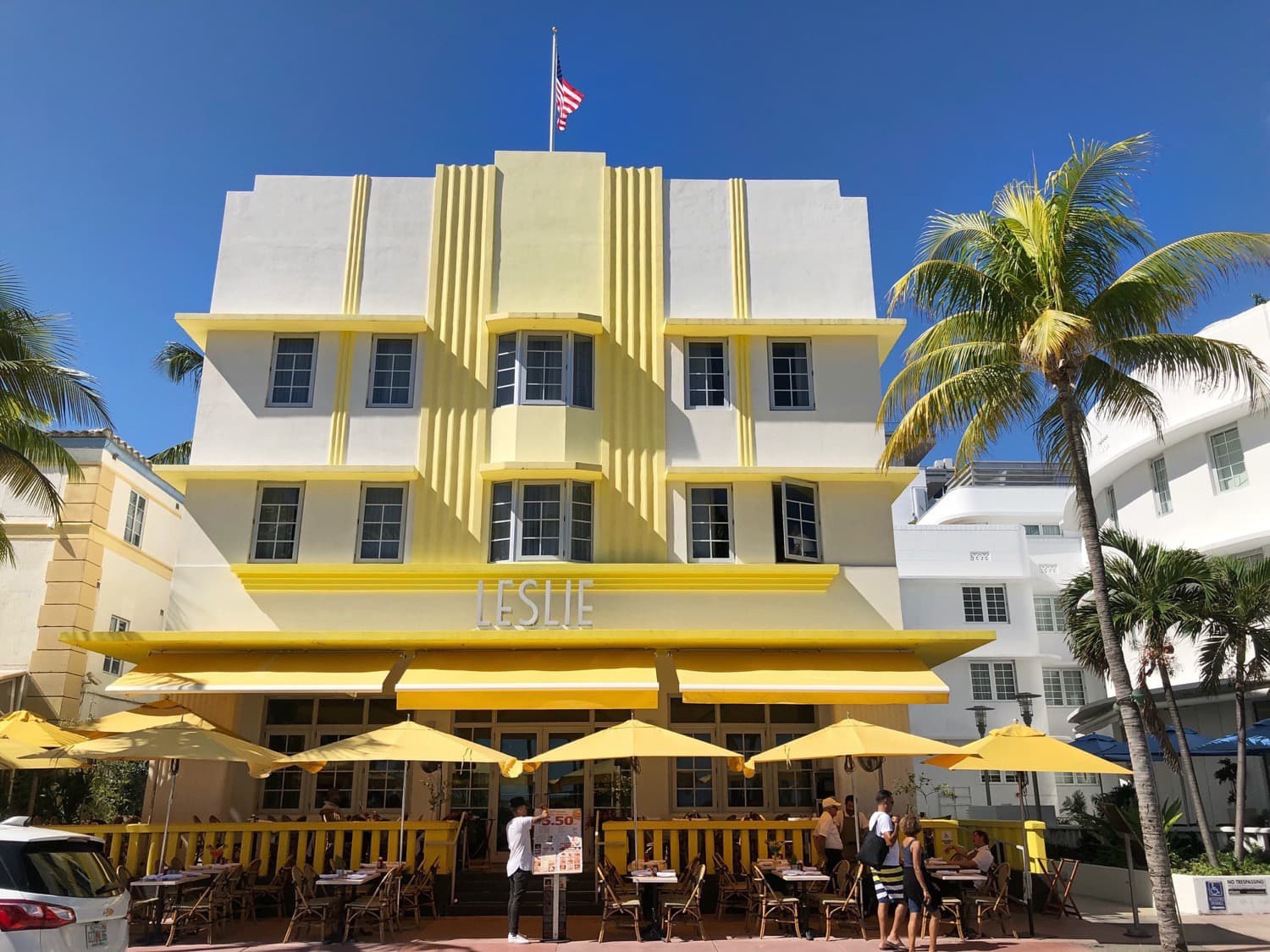 Ocean Drive
Keeping It Plant Based | Miami

L'Artisane Creative Bakery
7423 Collins Ave, Miami Beach
L'Artisane Creative Bakery is one you don't want to miss while you're out in Miami, this little gem is THE breakfast spot. We accidentally stumbled across it and thank god we did! L'Artisane Creative Bakery won an award for the best Croissant in Miami! Not just for being a old vegan croissant. It was up against every kind of croissant, vegan and non vegan and won and we sure could taste why. Their croissants come in several flavours and styles and each one are INSANE! along with an entire cabinet of their other delicious vegan treats to indulge in.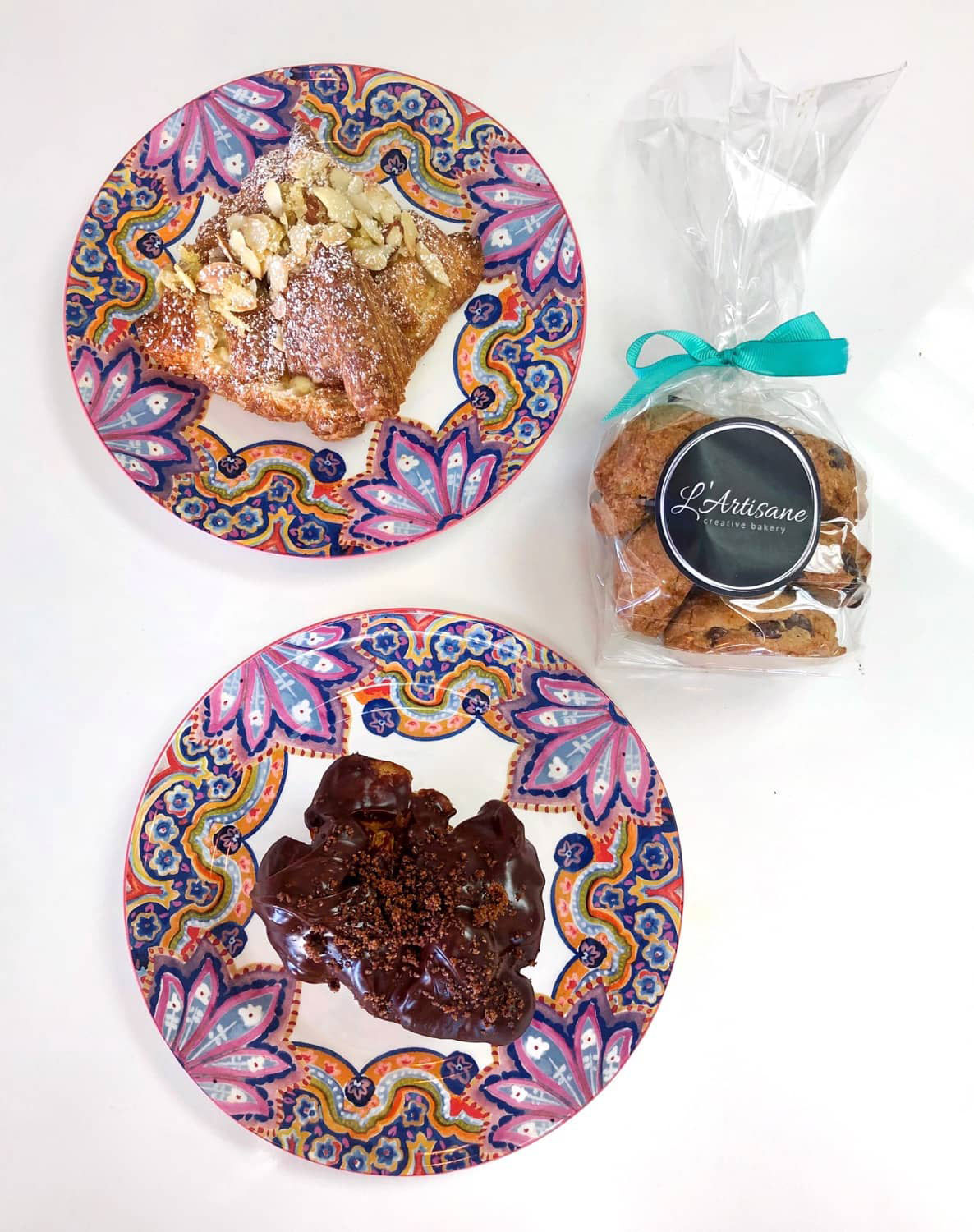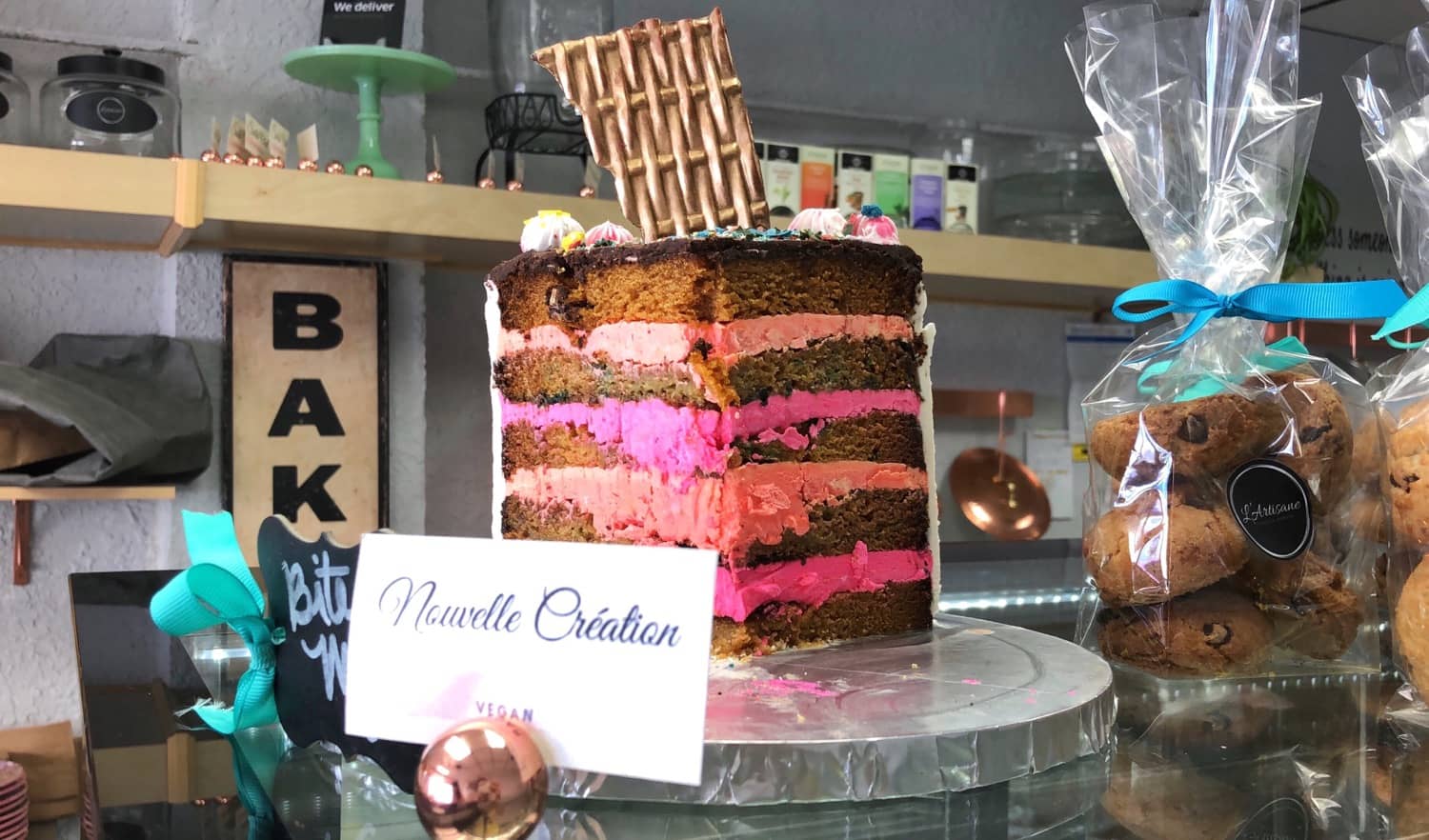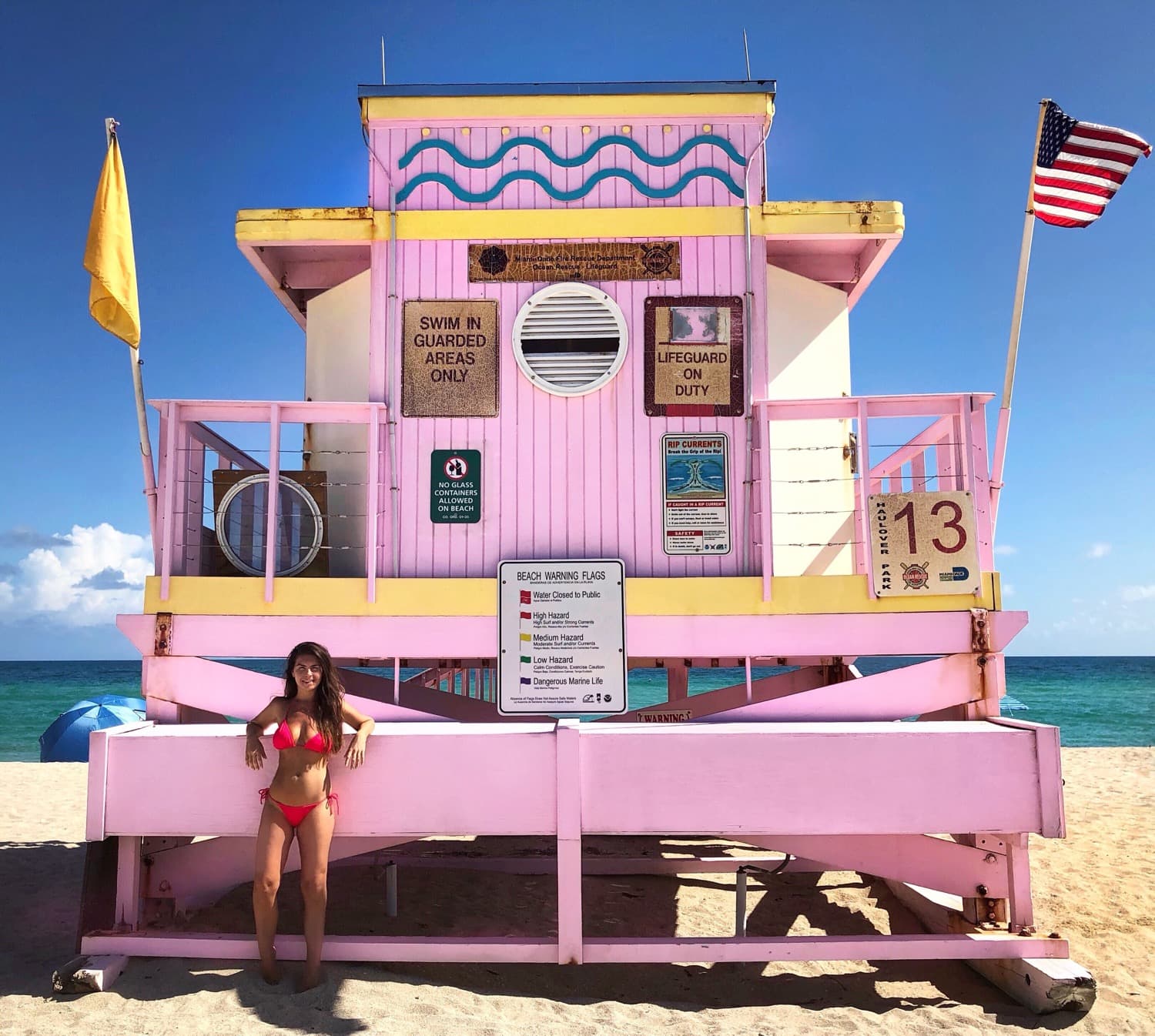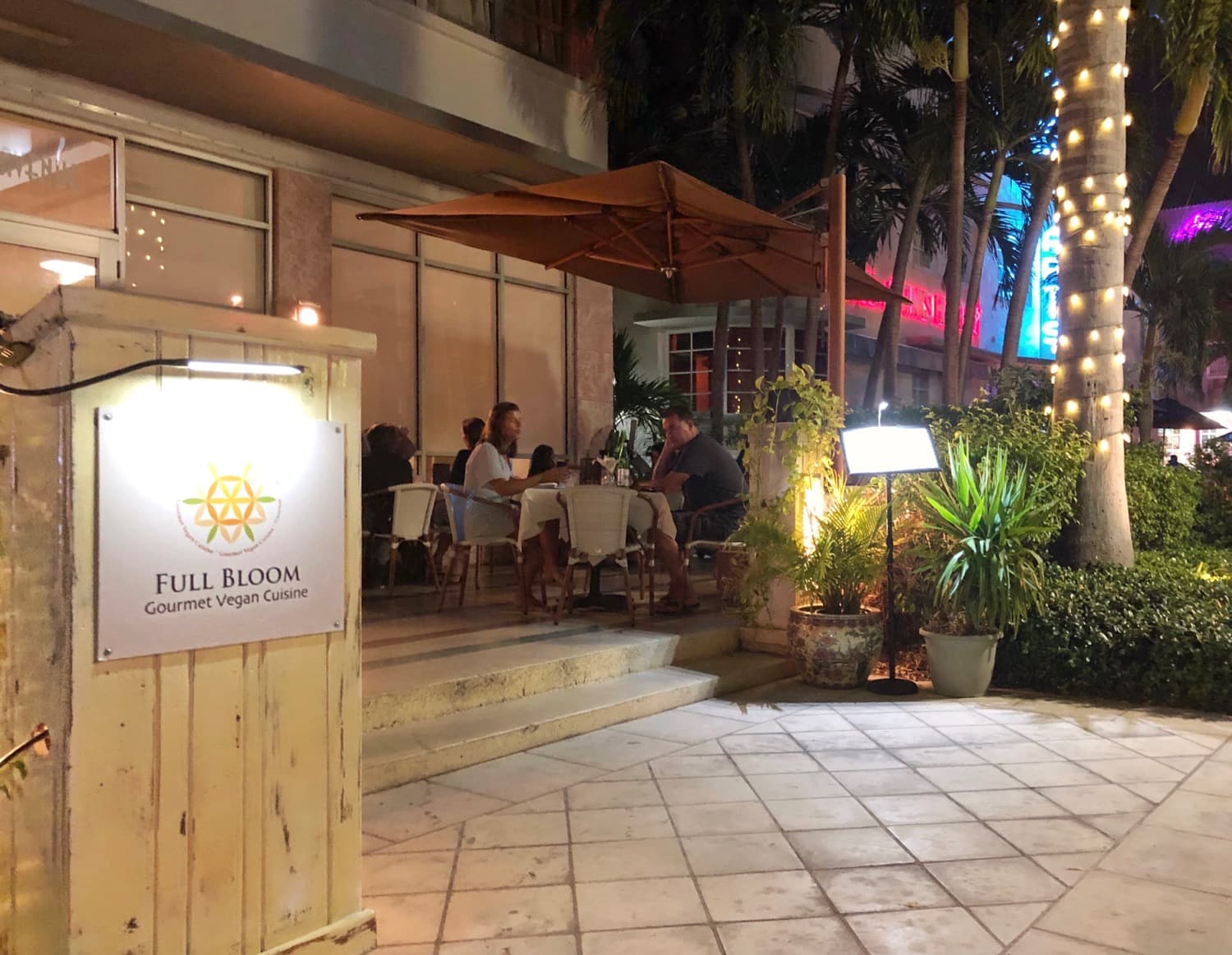 Full Bloom Gourmet Vegan Cuisine
1670 James Ave, Miami Beach
It was love and first sight. As soon as I walked up to the restaurant I knew it was going to be special. Dining at Full Bloom Gourmet Vegan Cuisine was incredible! They had the whole vibe down from the ambiance to the music and the food, OMG the food! This meal has to go down as one of the best plantbased meals I have ever had.
We started with Cauliflower Buffalo Wings, which our non vegan friend who is obsessed with the non plantbased version thought were da bomb! The creamy turmeric salad that was perfect but what stole the show for me was the plant based gnocchi bolognese. I had'nt had a bolognese in over 10 years and this was a dish I ate constantly when I was a kid (Italian family and all that) This took me right back to those days, it was D-licious!! For dessert we had the chocolate lava cake with raw vanilla ice cream along with their 9 medicinal herb tea. We were so gutted as we discovered this one the last night so didn't get a chance to go back but the minute I am back in Miami my first dinner spot is going to be this place.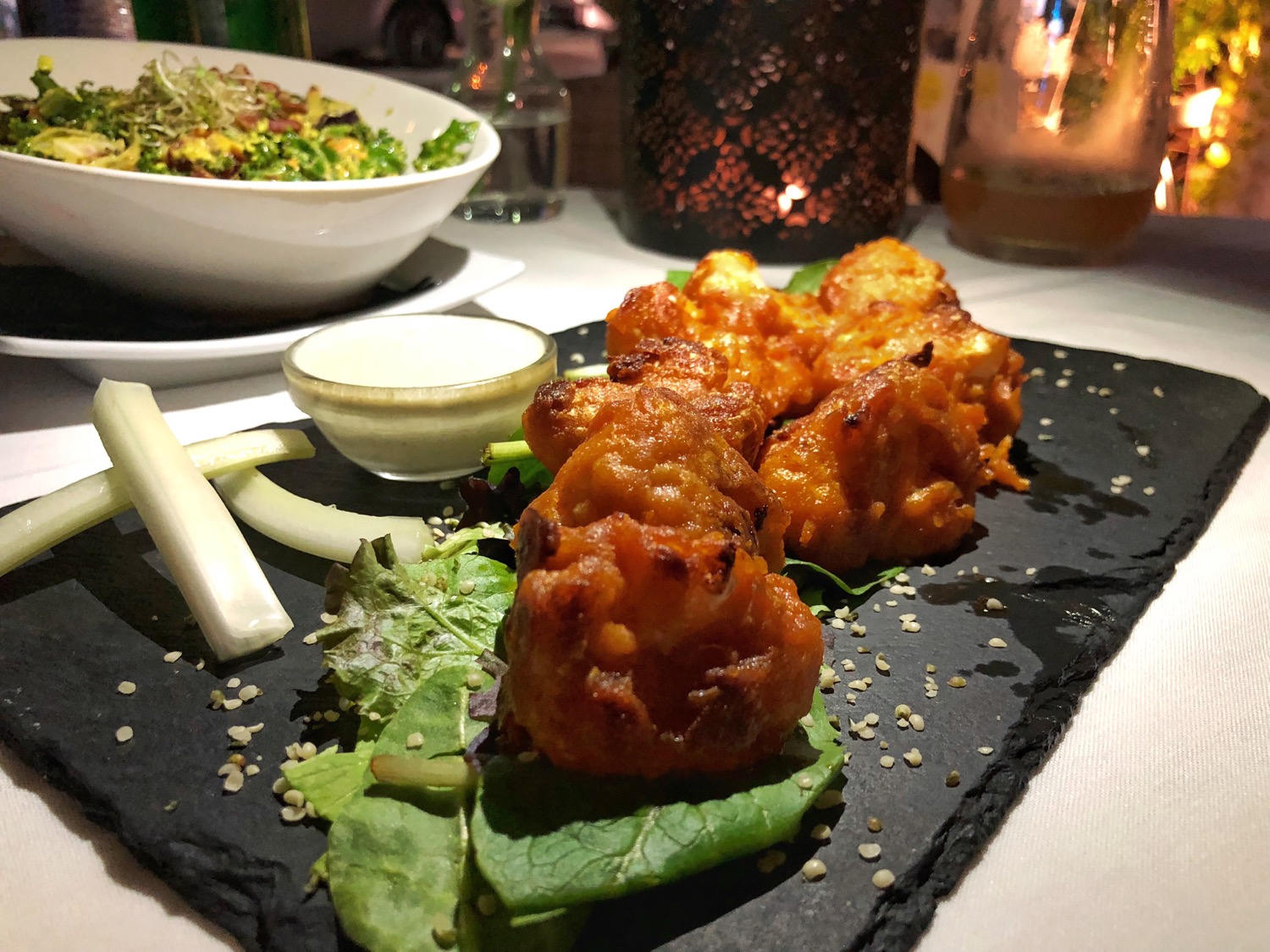 All Plant Cauliflower Buffalo Wings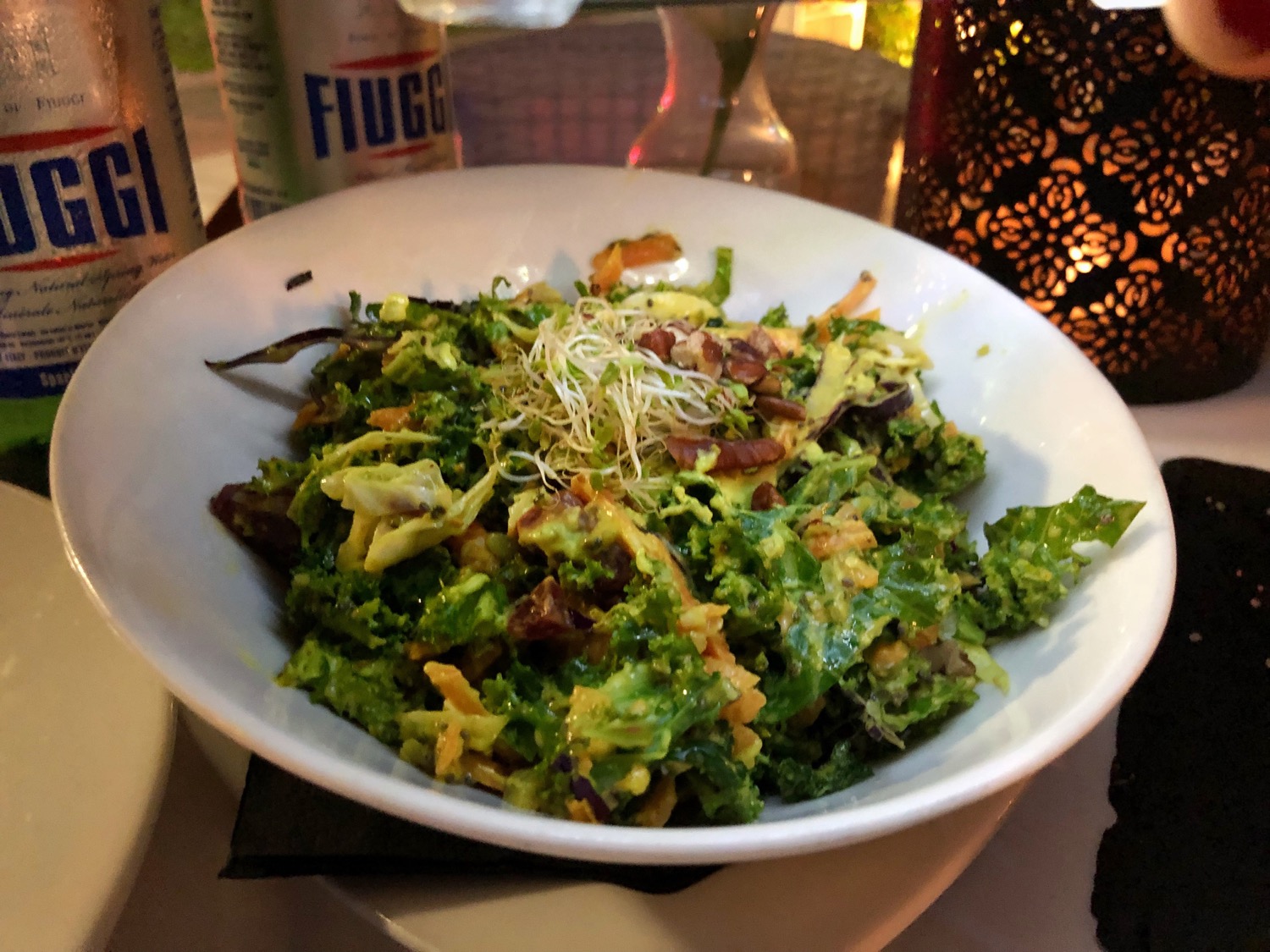 Creamy Turmeric Kale Salad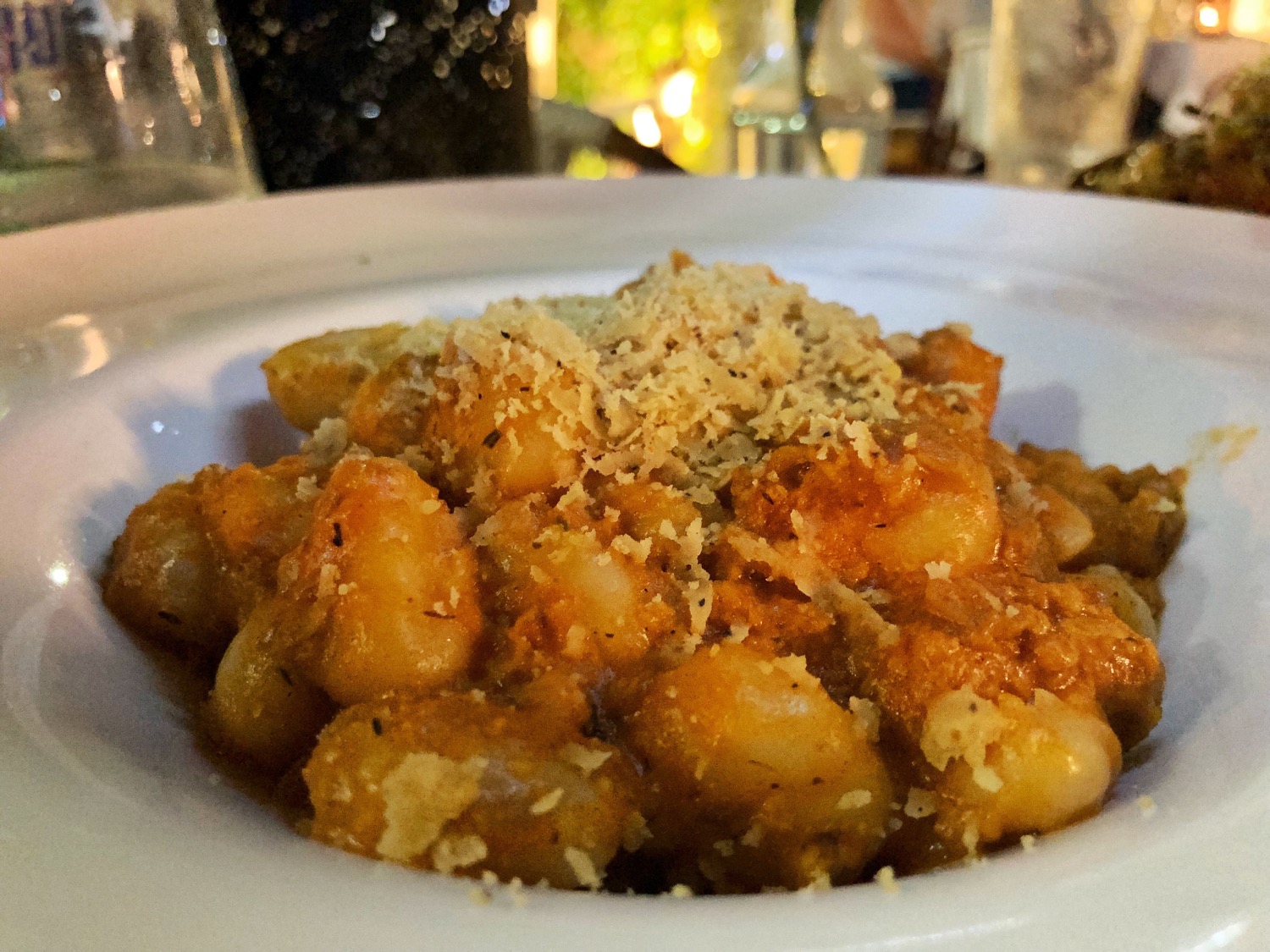 Plant Gnocchi Bolognese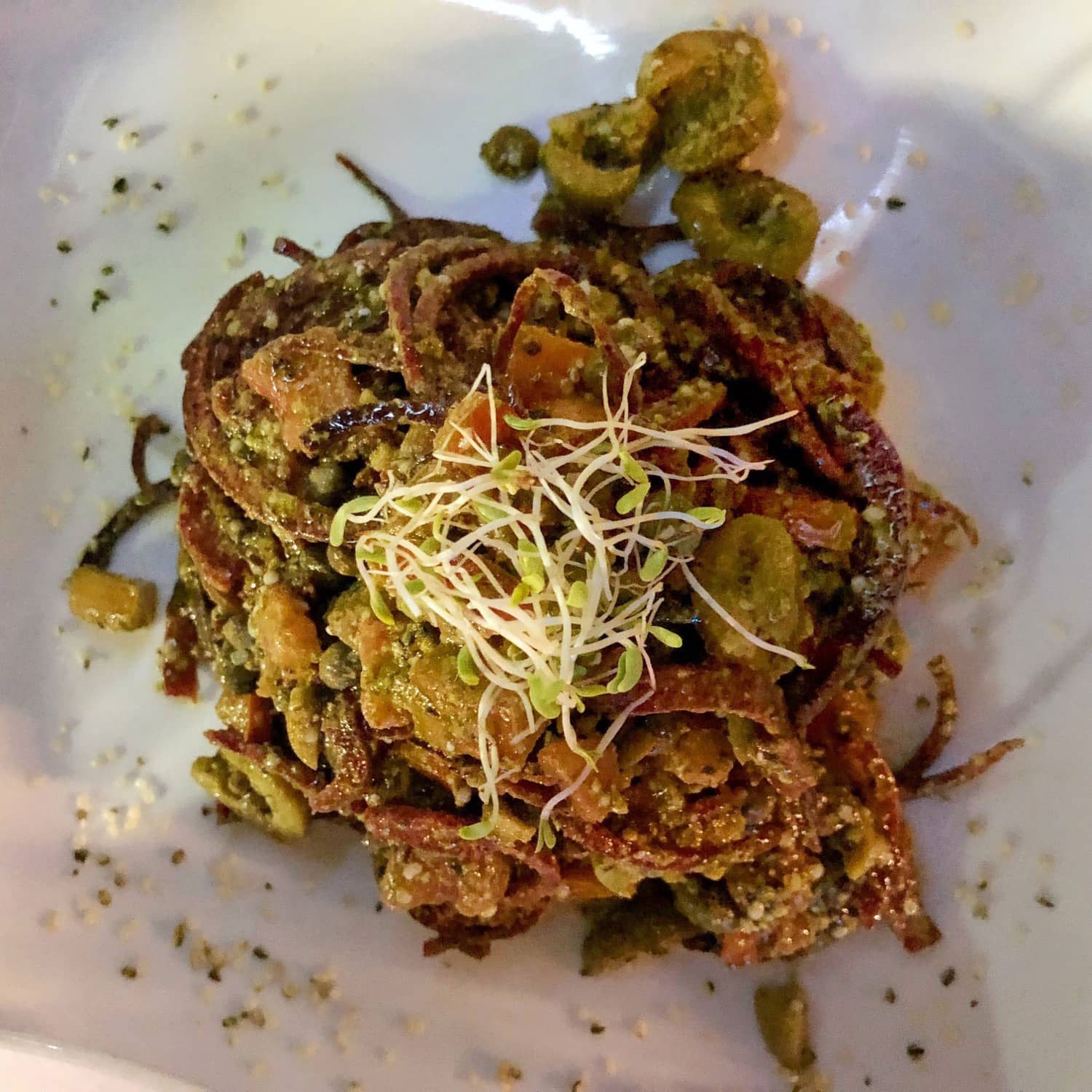 Raw Beetroot Salad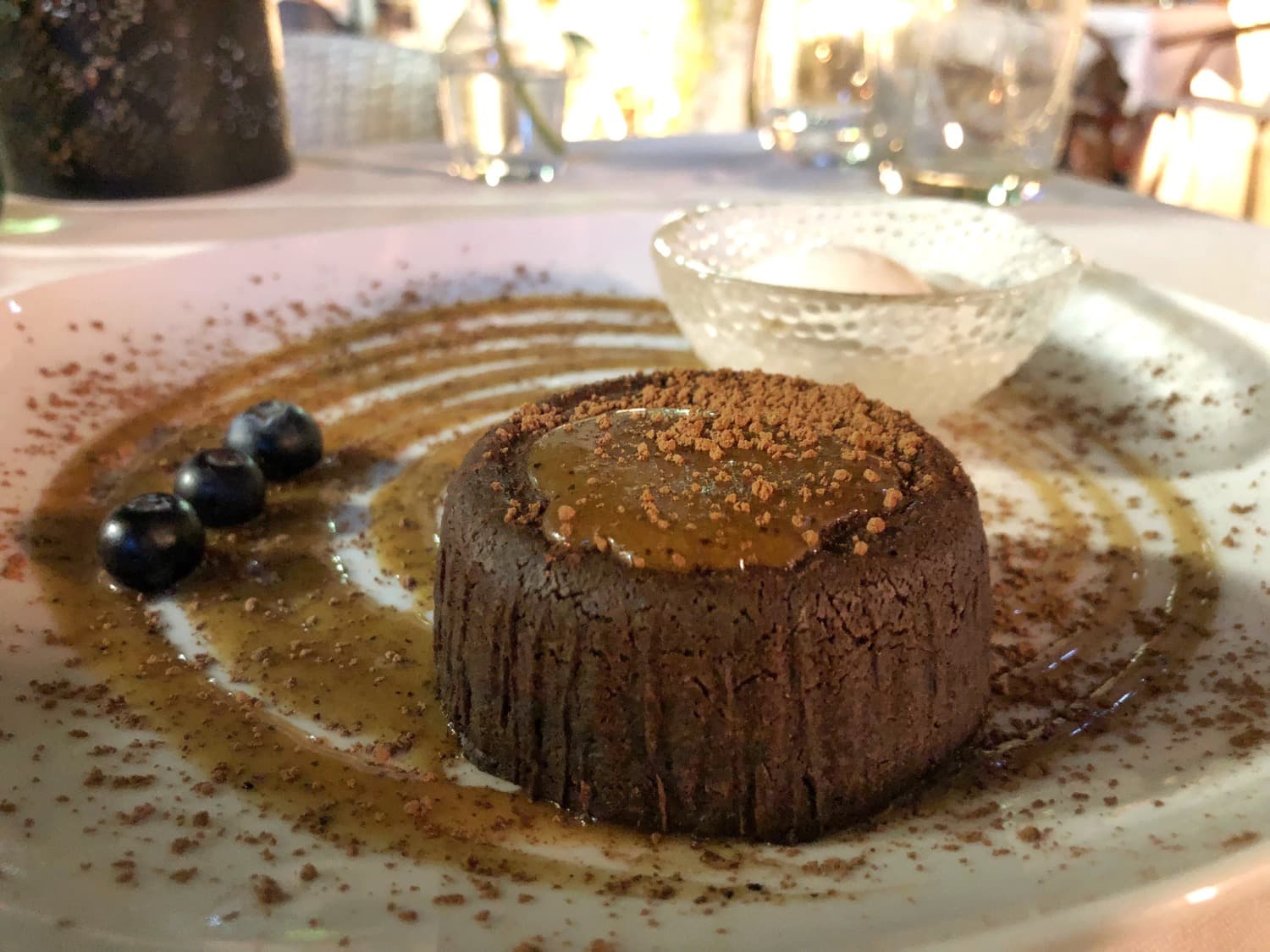 Vegan Cacao Lava Cake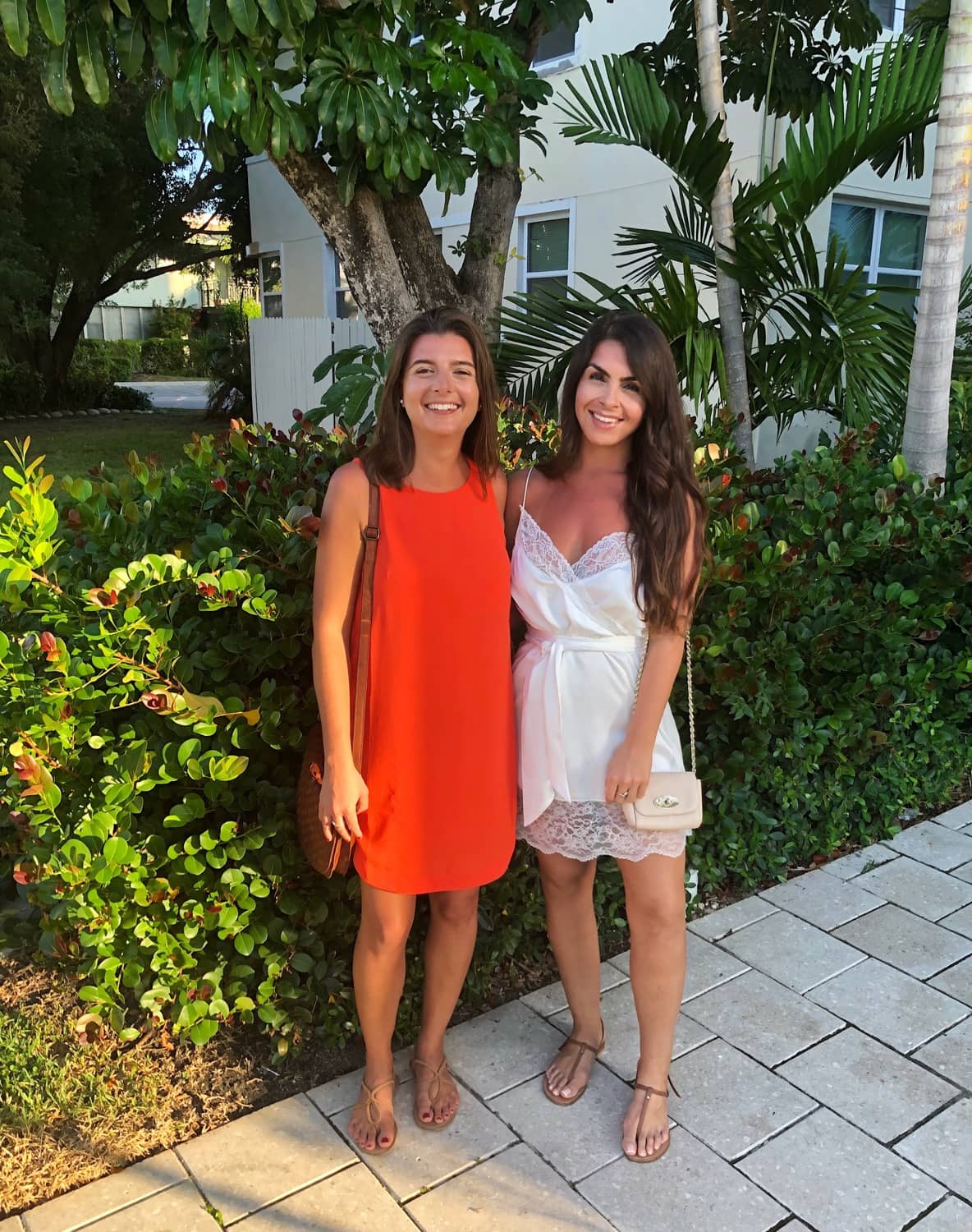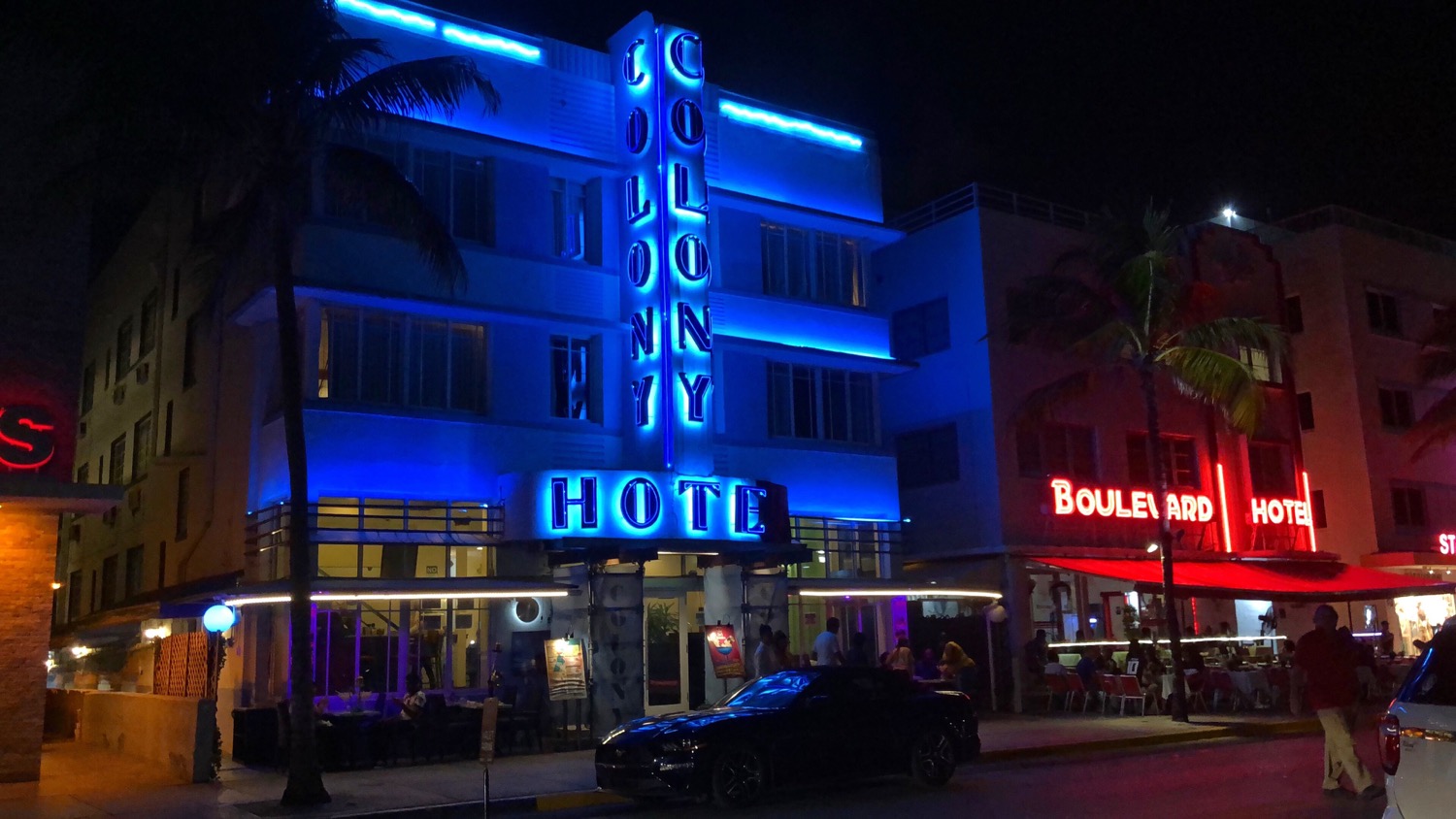 Ocean Drive

Sproutz
17100 Collins Ave 110, Sunny Isles Beach
When you are in need of a grab and go meal, Sproutz is where you need to go. Even on holiday sometimes grabbing a meal is essential so having somewhere other then grubby fast food place is a blessing. Their menu consists of an extensive list of juices, smoothies and shots. Along with all the bowls, acai bowls, vegan bowls, buddha bowls, smoothie bowls and poke bowls. As well as cauliflower pizza's and plant burgers! Basically everything you could possibly need to get your quick bite, right? I have to also add, this place was SO clean, the staff were so lovely and helpful and food…. delicious!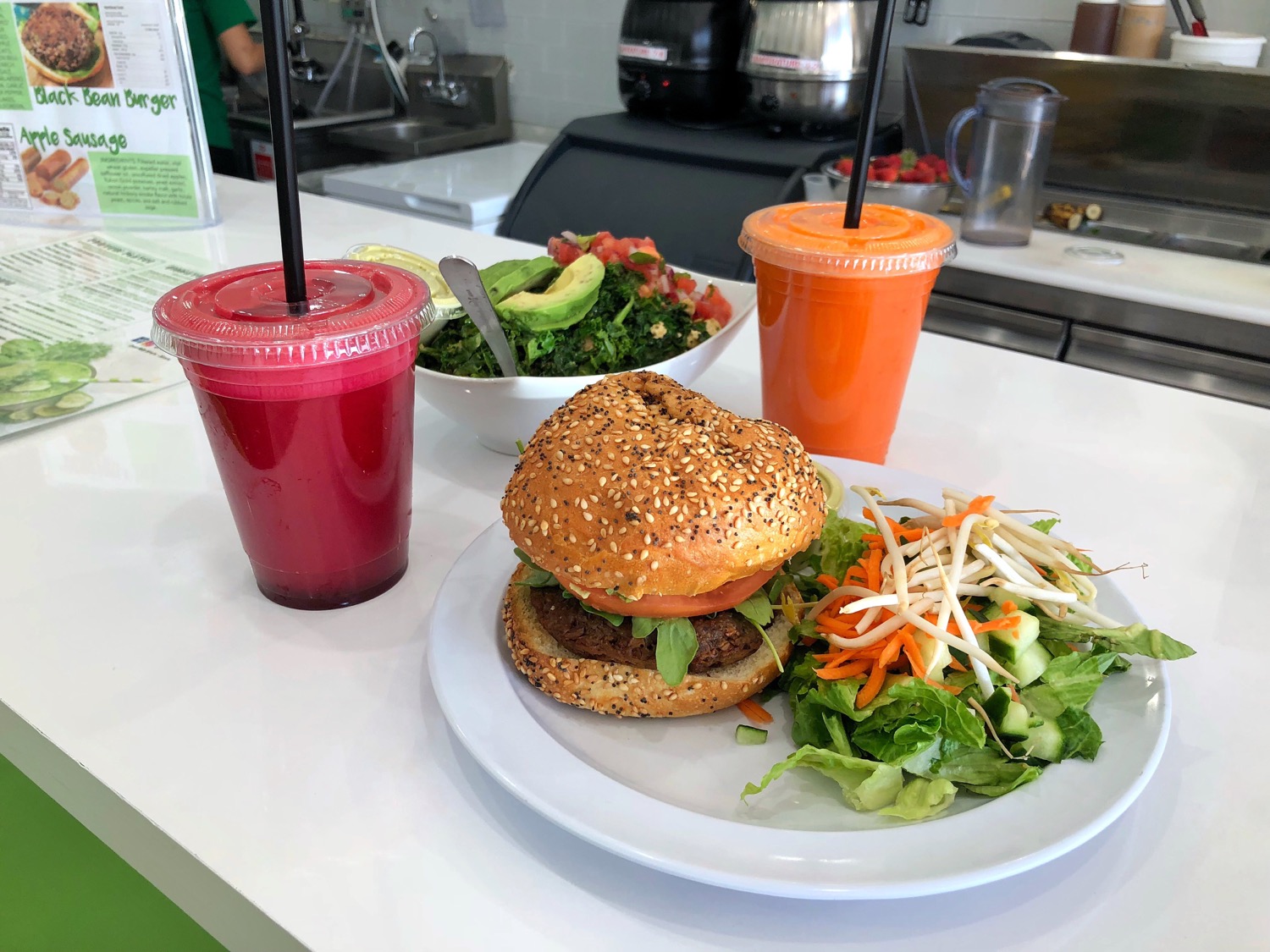 Vegan Field Burger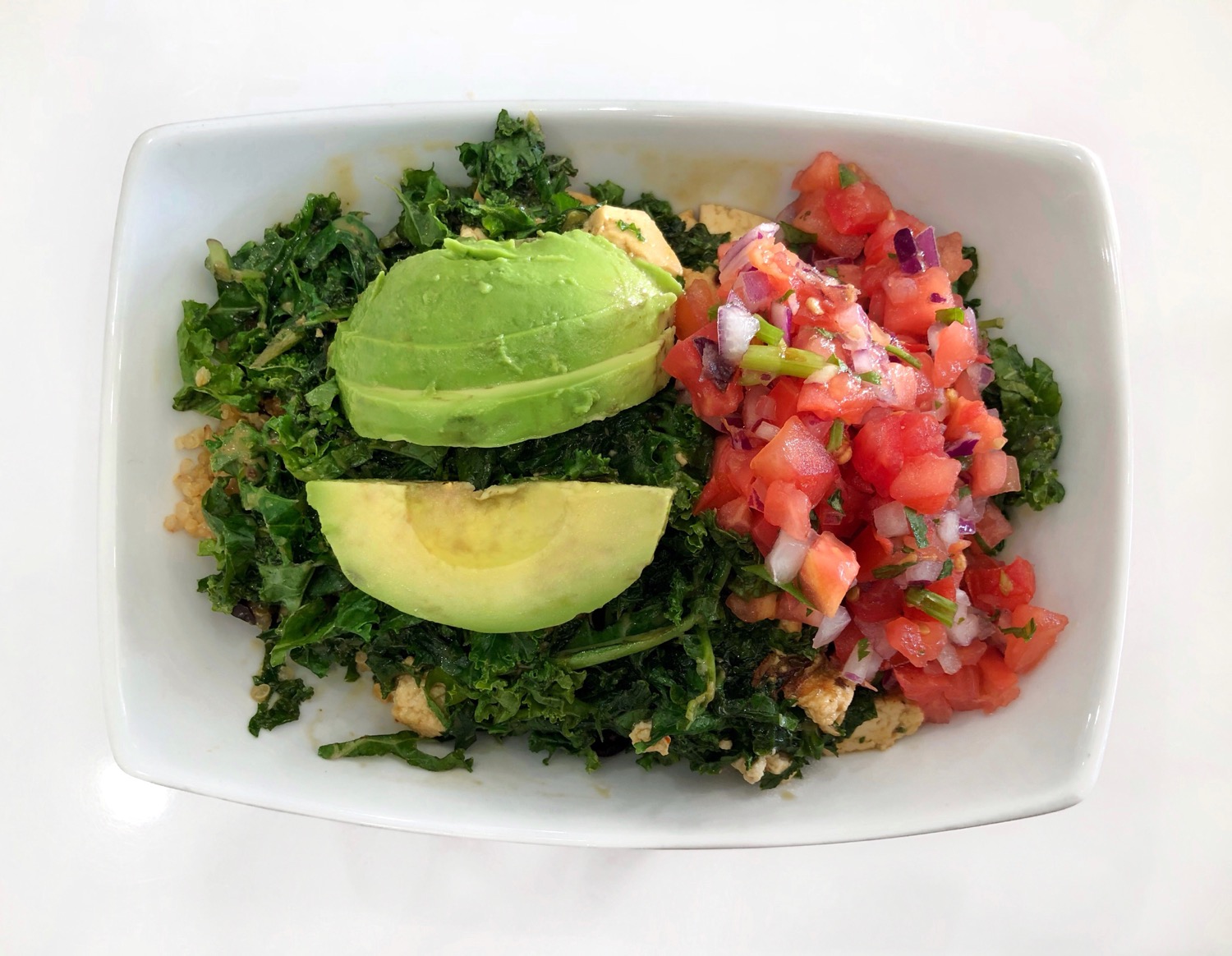 Vegan Bowl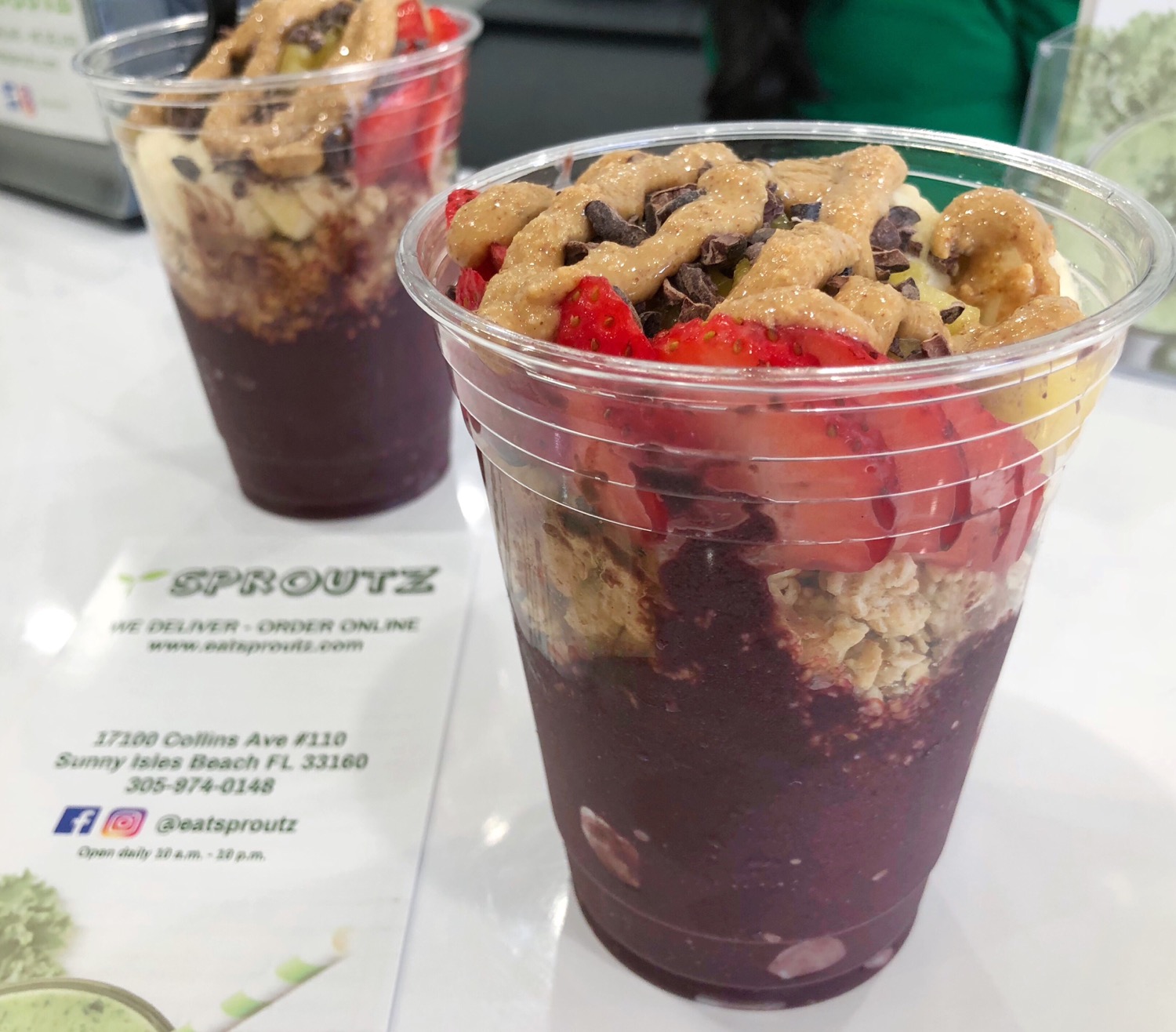 Acai Bowl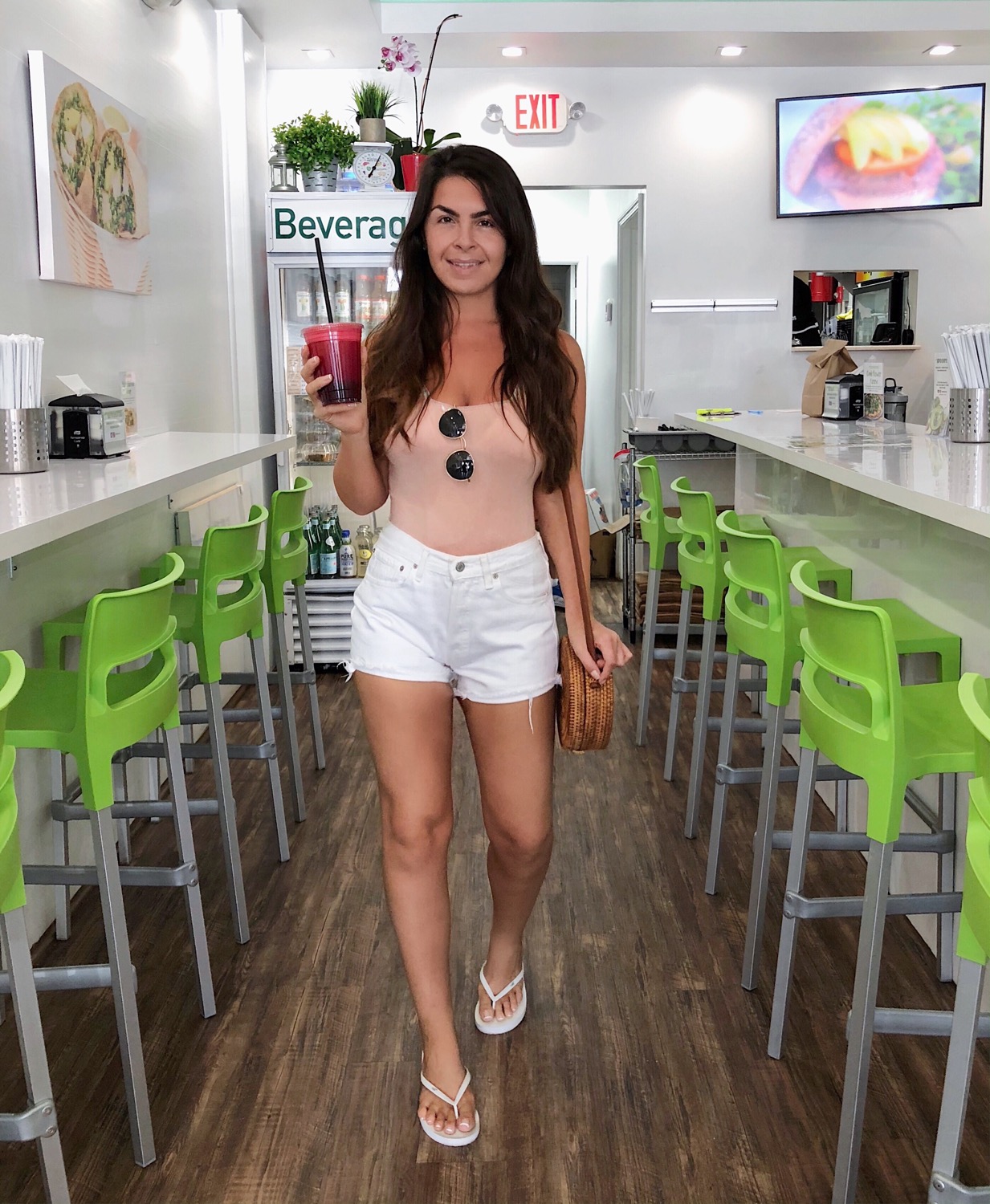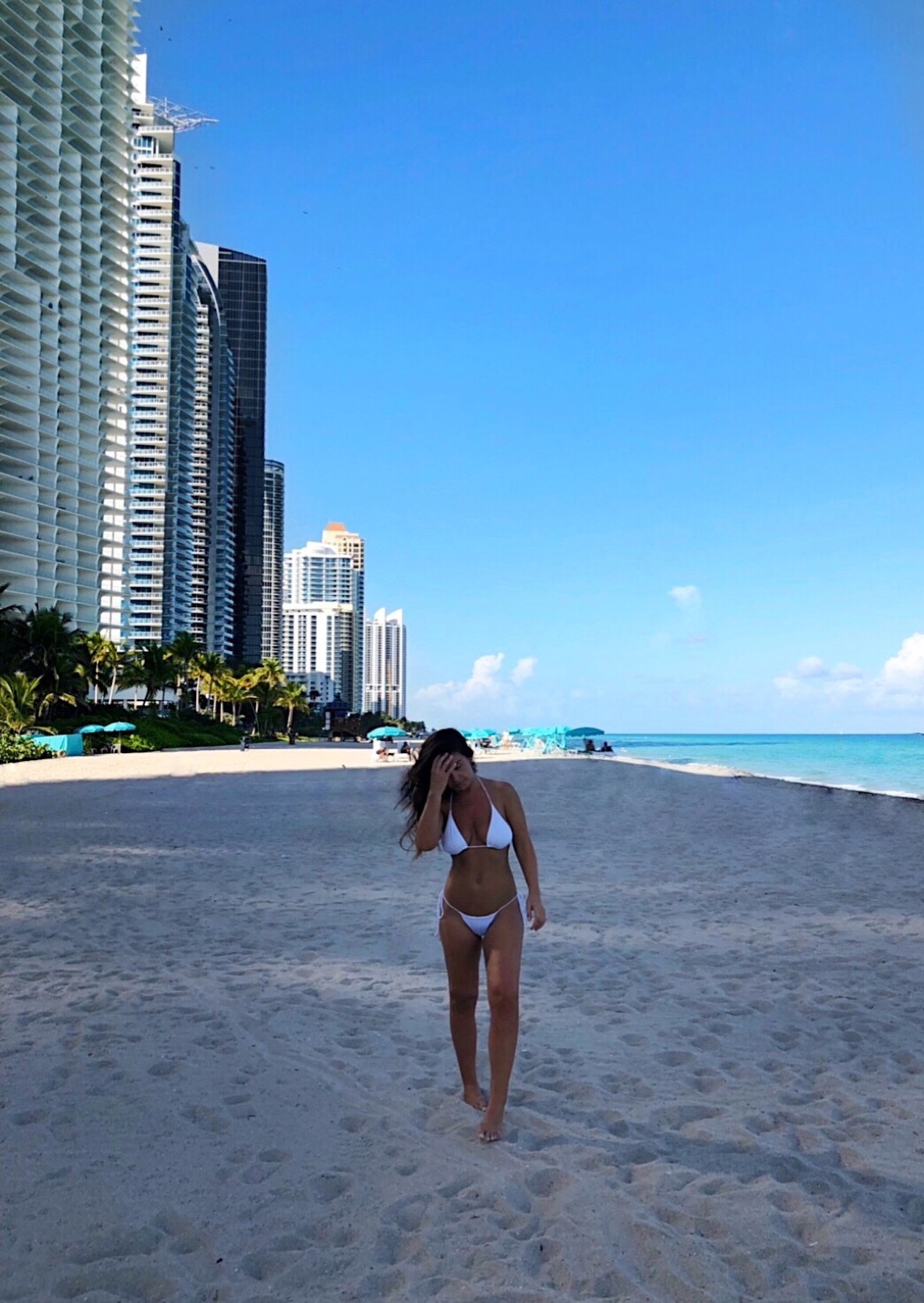 Juice & Java
1346 Washington Ave, Miami Beach
Juice & Java is great spot to grab anything. They serve breakfast, lunch, dinner, snacks and Kombucha on tap!! Urm, can I get one of those installed in my kitchen please. There are a few Juice & Java's dotted about so you will easily come across one on your travels. What's nice is that they also serve non vegan dishes, so that you can enjoy hanging out with your non vegan friends keeping everyone happy. We grabbed an Acai bowl, juices, an all plant breakfast and the strongest most powerful ginger shot I have ever had in my life. It seriously blew my mind and gave me such a surge in energy all while kicking up my immune system a couple of notches and keeping my digestion smooth. That's an ending to a meal I will never forget, oh and the Kombucha on tap #goals!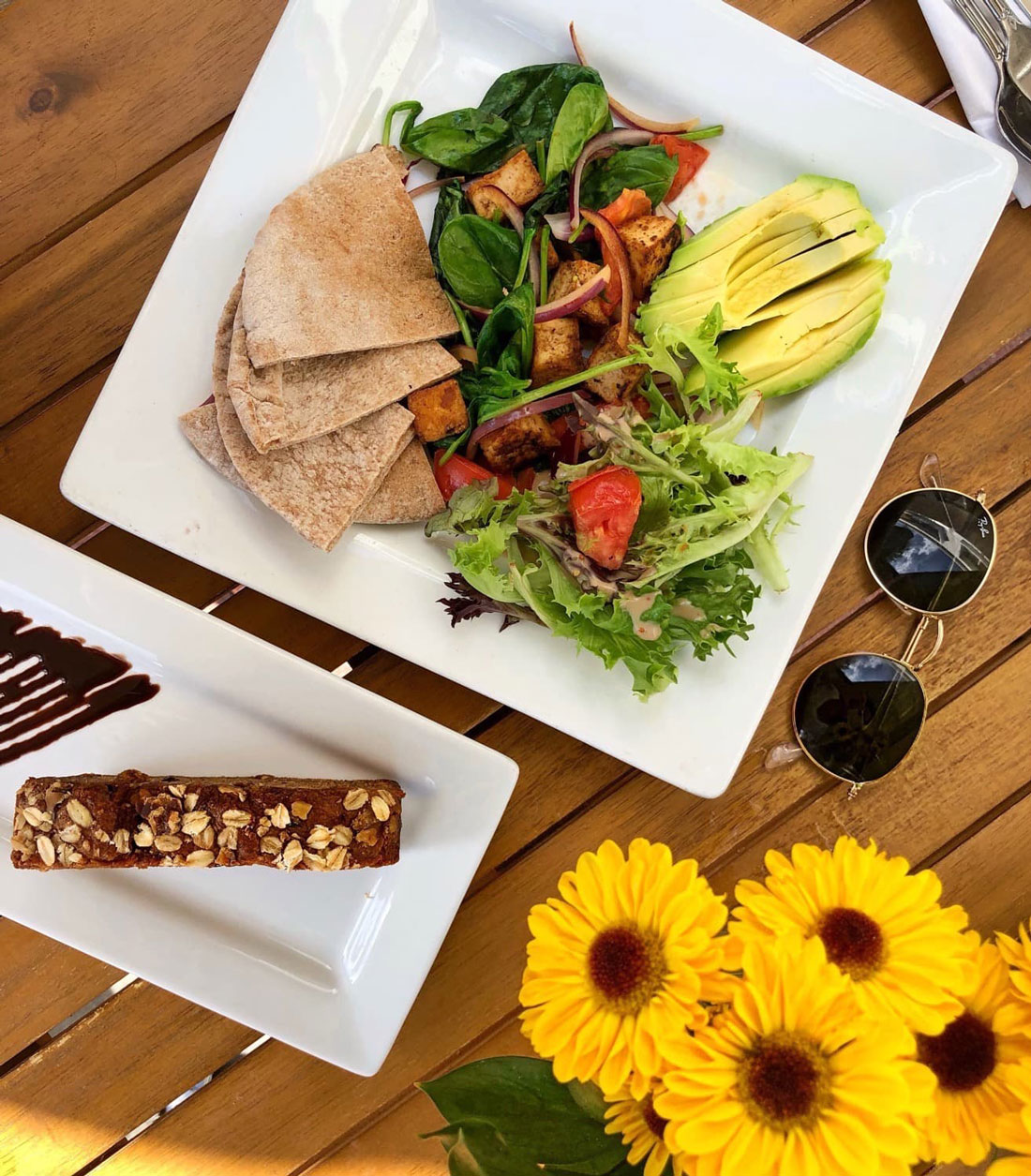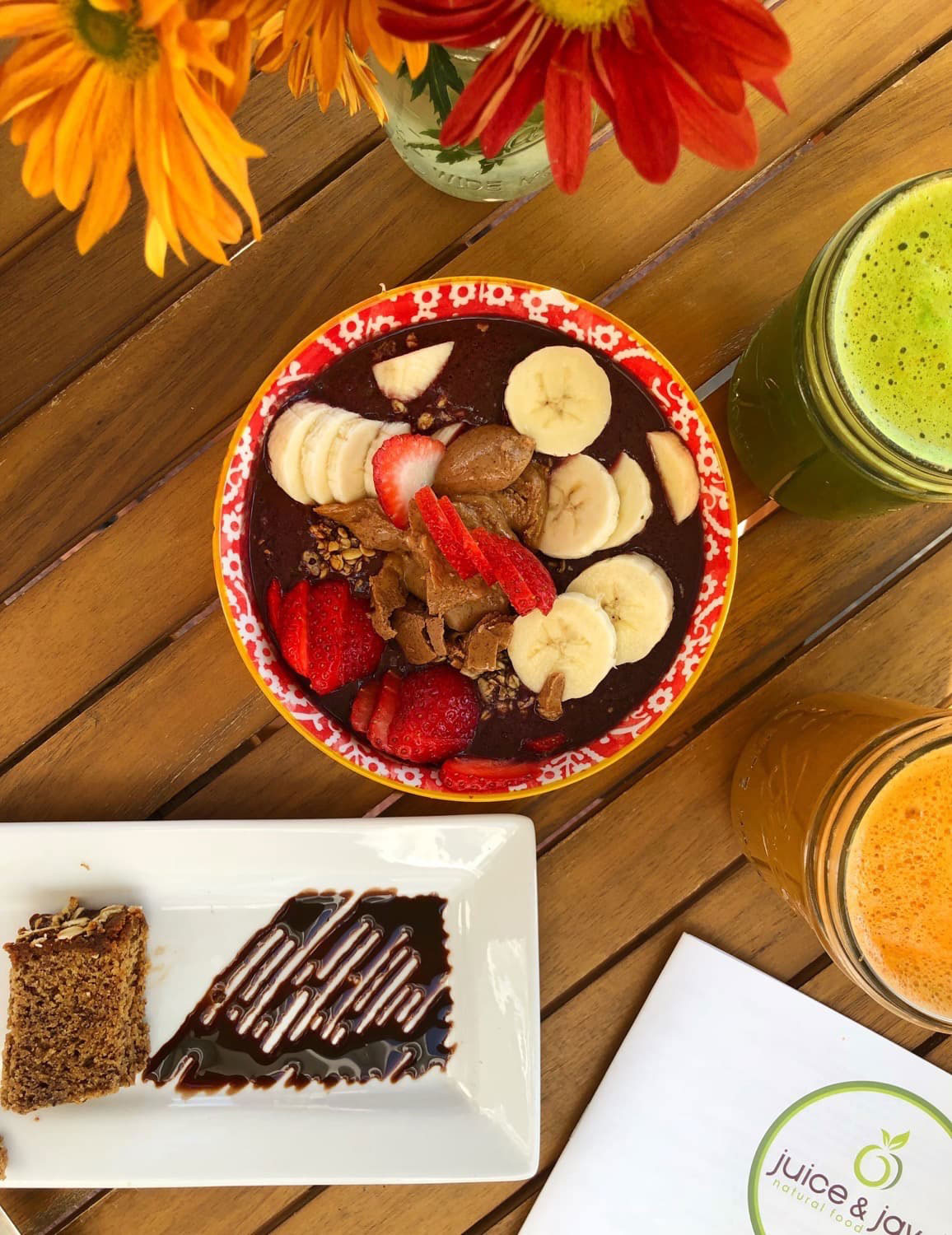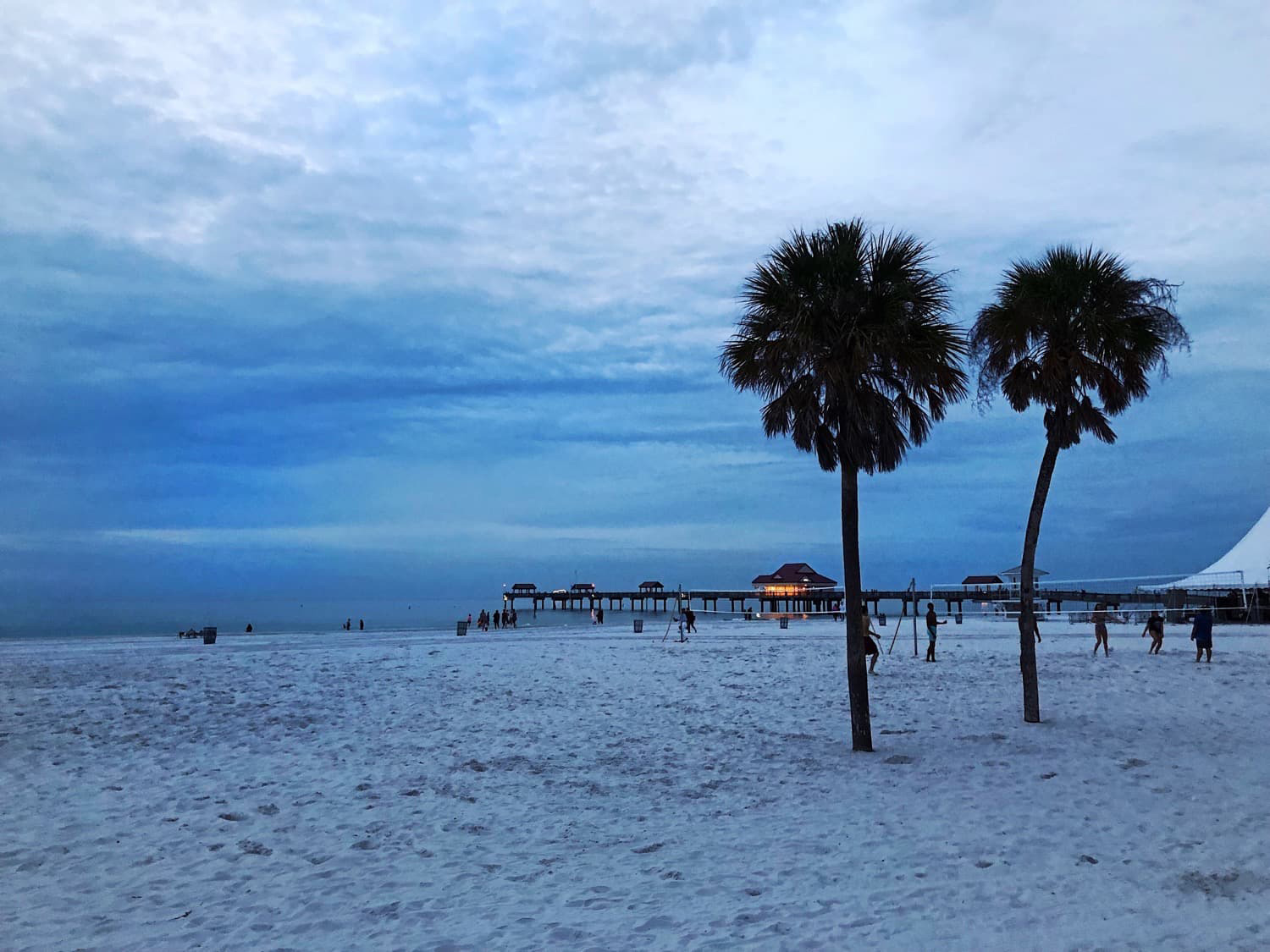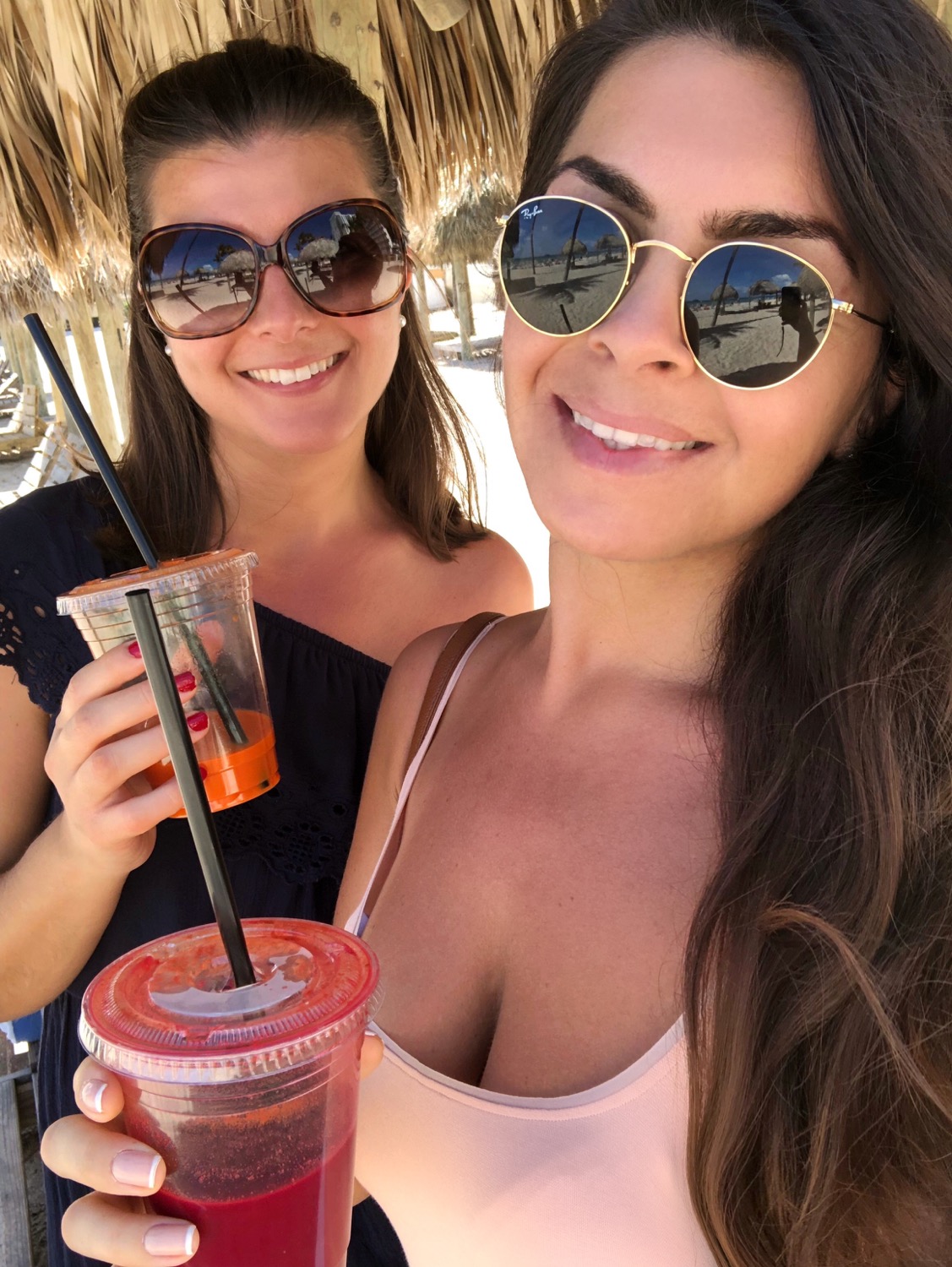 Miami was SO much fun, we had a really lovely time and will be going back the next opportunity we get. The vegan/plant based scene is well and truly established meaning you can enjoy your time there rather than worrying where you can eat. If Miami isn't you're next destination then check the rest of my keeping it plant based series as I may have already been and discovered what to do there saving you one job to do. If it is, enjoy every second of this beautiful city!
Where to next…. we will just have to wait and see!
Lots of love
Honestly
Alessandra x