Plantiful Butternut squash, Spinach and Chestnut Lasagna Recipe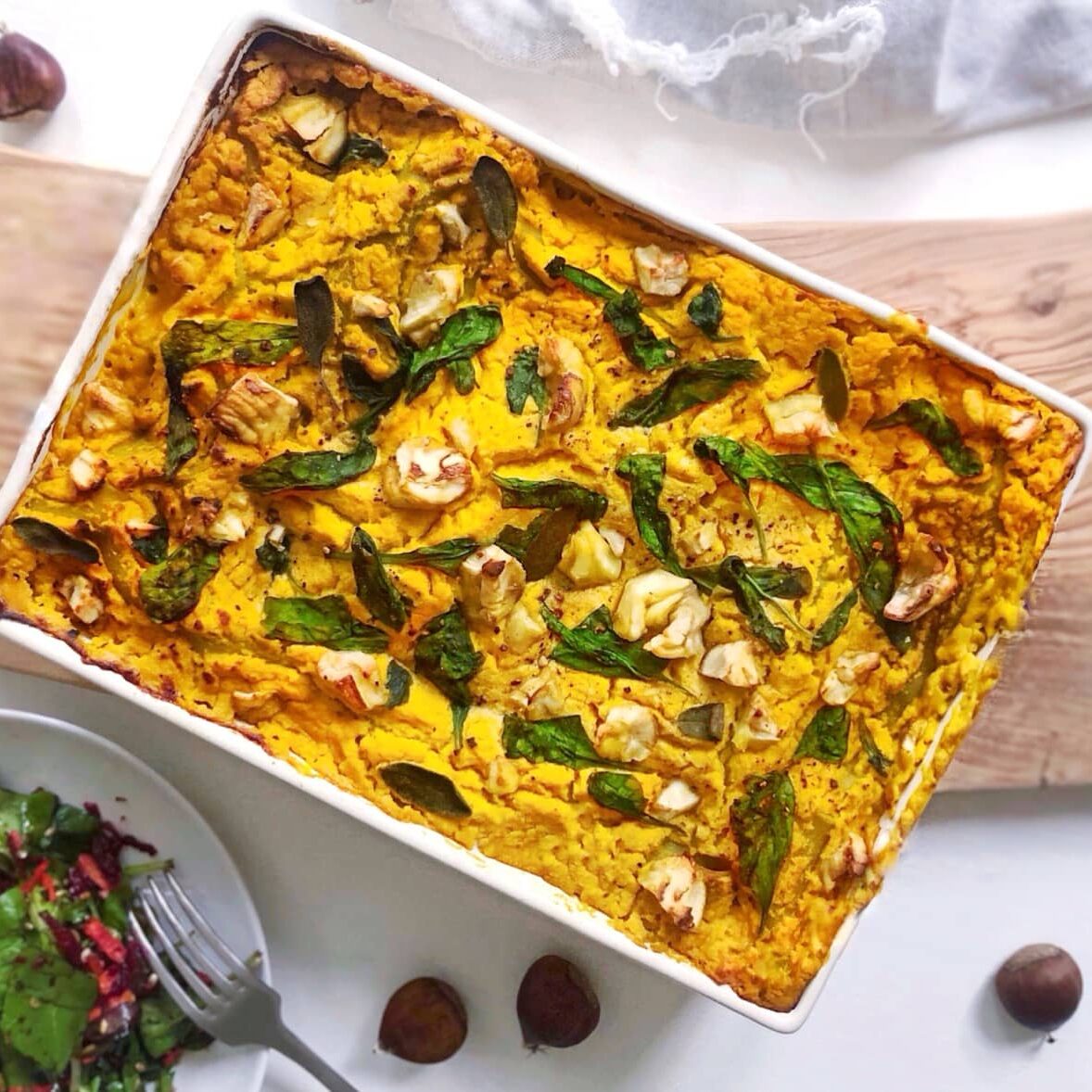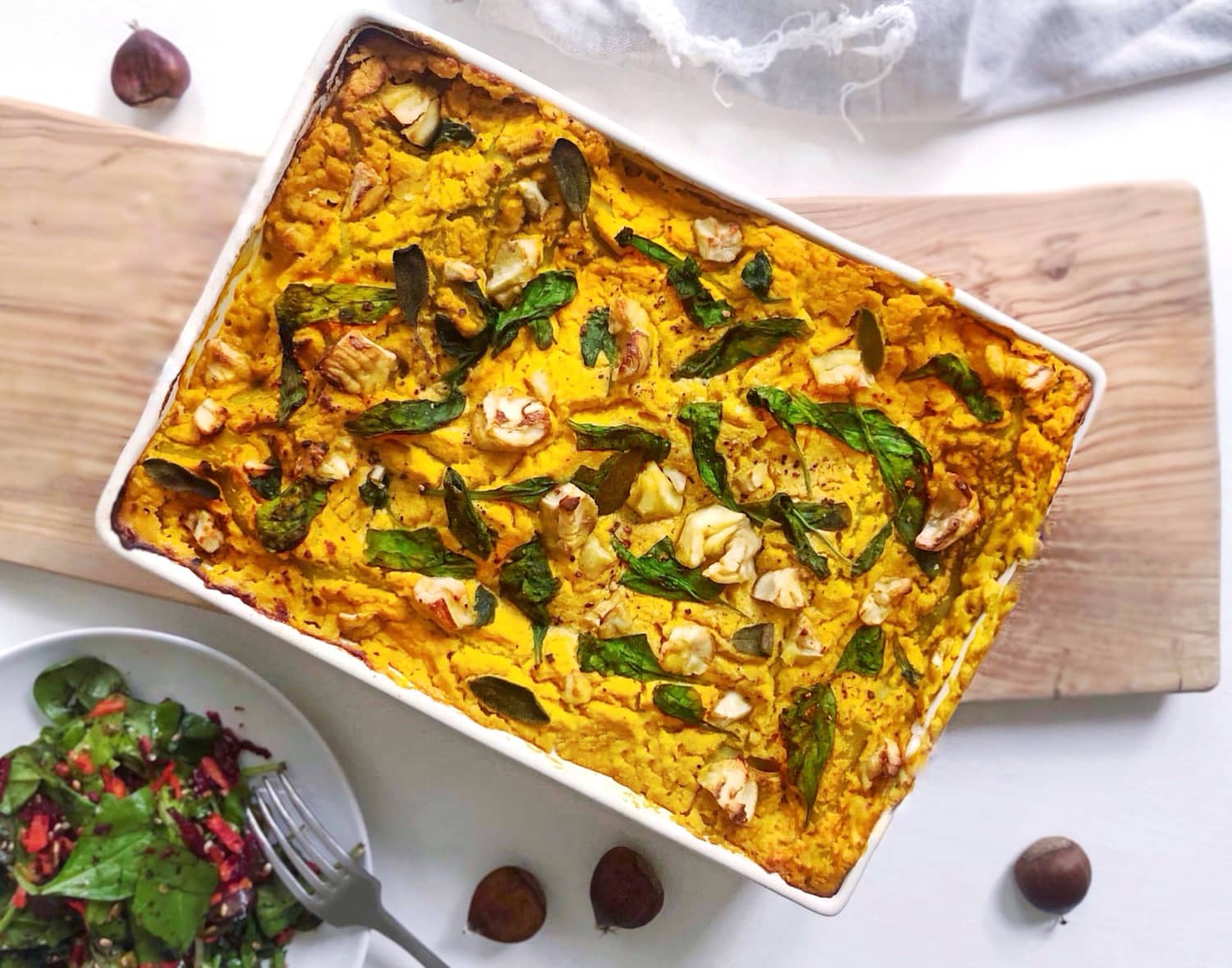 After several jam packed summer months consisting mainly of eating fresh salads and juices, basically quick and healthy meals. It is so nice that autumn is now here giving space to naturally slow down, days becoming shorter and colder meaning more time to spend cozied up at home and back in the kitchen making those filling satisfying dishes to warm us from within.
I love this season for so many reasons the biggest being the amazing colourful warming foods that it gives us. My Plantiful Butternut squash, Spinach and Chestnut Lasagna Recipe is one of my most favourite dishes at this time if year and today I'm sharing the recipe with you. It's packed with flavour and super easy to do whilst being full of nourishing properties to get you through this time of year.
Butternut Squash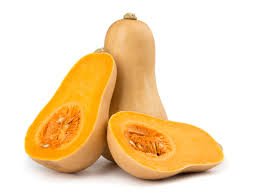 Butternut squash is part of the Cucurbita family of fruits which are high in essential nutrients, With over four times the recommended daily value of vitamin A in just one serving, over half the recommended intake of vitamin C and the beta-carotene in this creamy fruit promotes immune responses and helps you fight illness and disease.
High in antioxidants
Reduces inflammation
Aids in weight loss
Reduces symptoms of PMS
Maintains strong and healthy bones
Cancer fighting food
Immune system booster
Prevents catching the common cold
Has enough vitamin A in just one serving to cover your entire day!
Chestnut
Chestnuts are a fruit of the Castanea species of deciduous trees. In season from October onwards chestnuts can be enjoyed simply roasted, to thicken soups, stews and sauces and are such a excellent source of vitamins and minerals.
Boosts immune system with high amounts of vitamin C
Contains fat-soluble B vitamins that promote healthy skin, produce red blood cellsand improve brain function.
Gluten free
Promotes
Rich in fiber, as well as mineral salts such as potassium, phosphorus, and small quantities of iron. They also contain vitamins B2 and E.
Low fat content
Increase bone mineral density
Improves brain function
Controls blood pressure
Keeps you energised for longer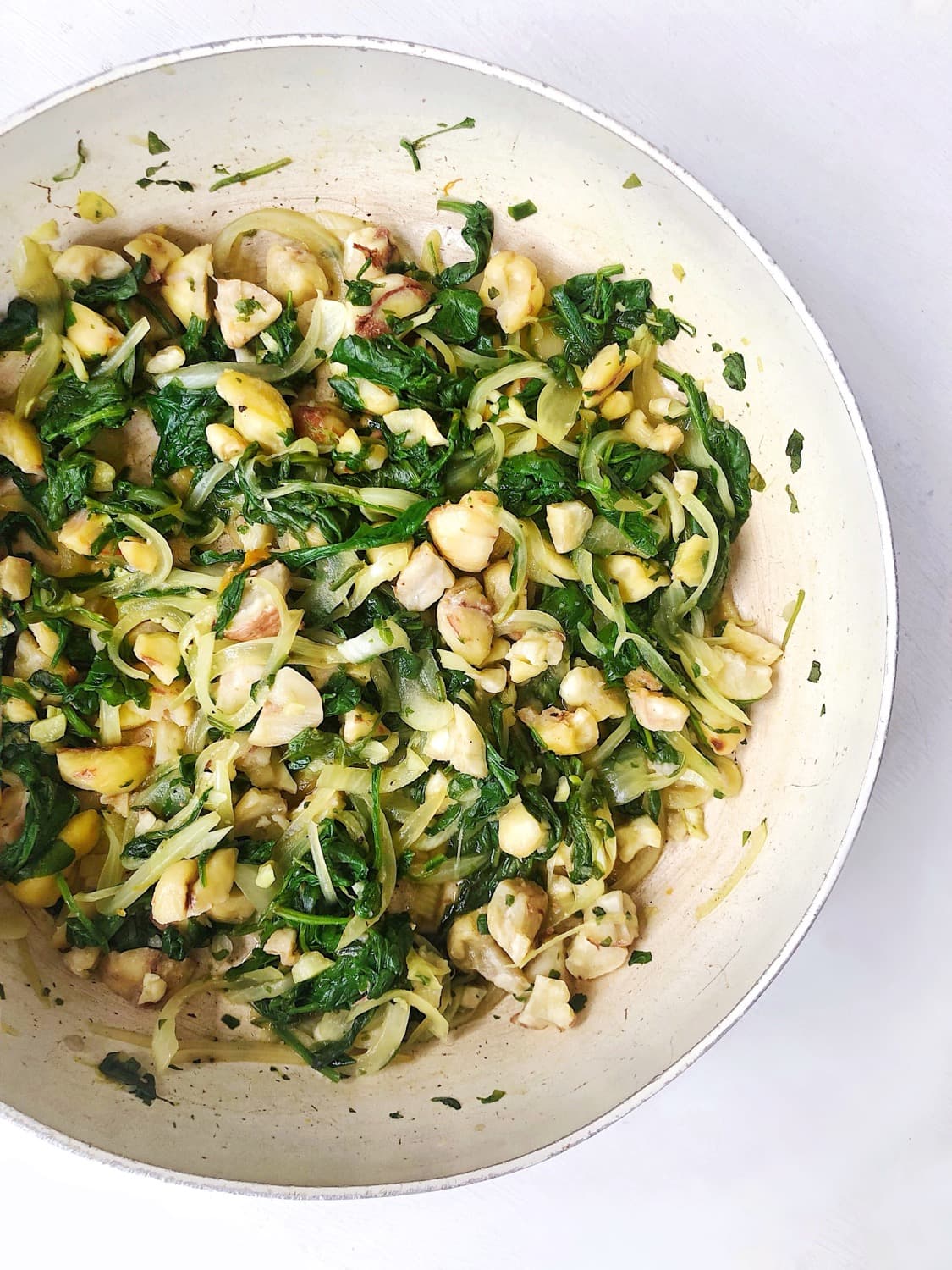 Let's do this…..
Plantiful Butternut squash, Spinach and Chestnut Lasagna Recipe
Ingredients
Butternut Bechemel 
1 Butternut squash
1/3 cup nutritional yeast
Juice of one lemon
2 tablespoon coconut oil
1 1/2 cup of vegetable broth
1 cups coconut milk
3 sage leaves
1/4 teaspoon nutmeg
Himalayan salt to taste
Black pepper to taste
Kale & Chestnut
4 cups Spinach
1 cup chestnuts
1 onion onion
2 cloves of garlic
1/3 cup of vegetable broth
Salt and pepper to taste
Toppings
Vegan parmesan cheese
Sage
Save a little of the Spinach and chestnut too to decorate the top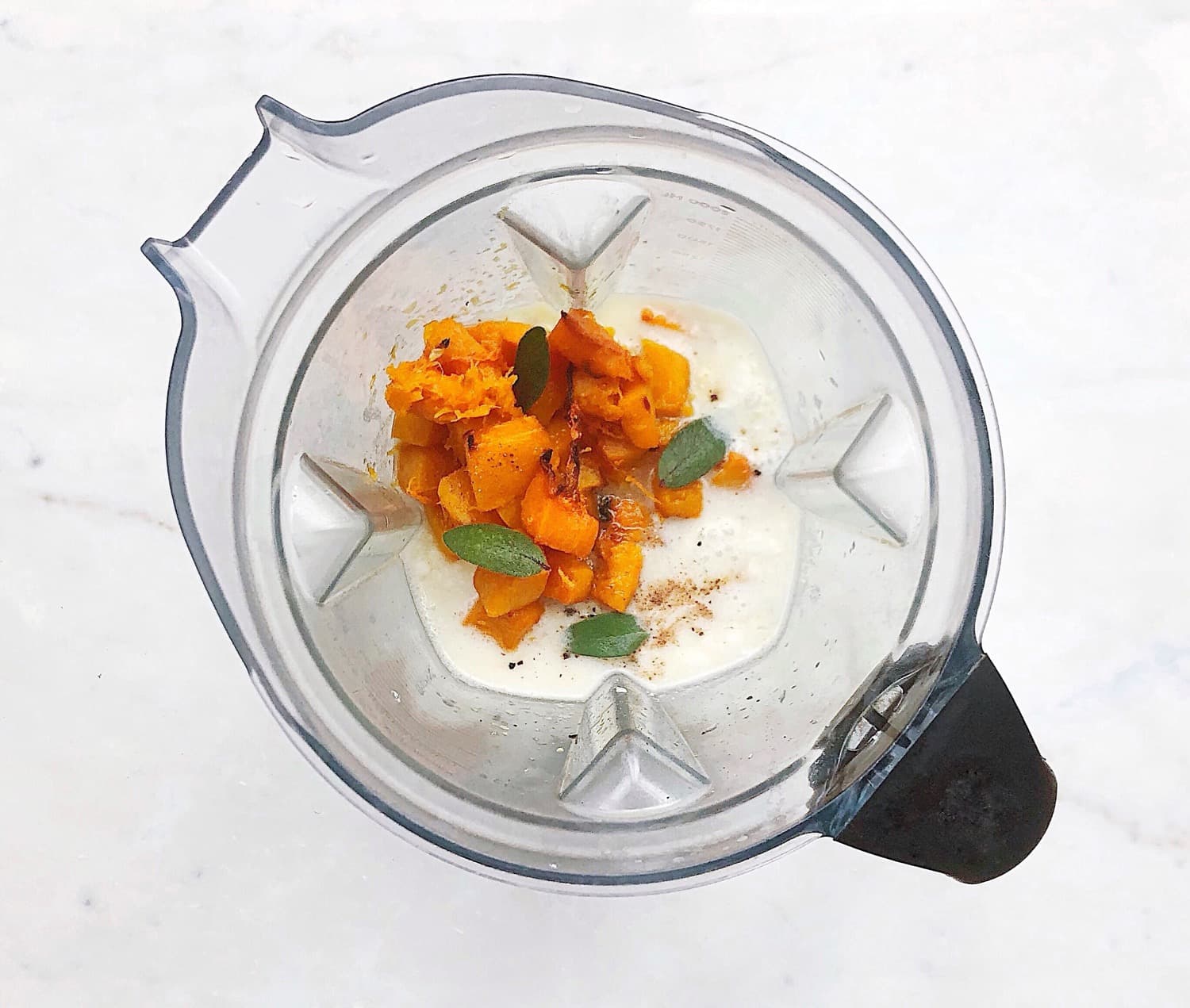 Directions
Slice the butternut squash in half place on a baking tray. Preheat oven to 200 Drizzle with coconut oil and sprinkle with garlic, sage and nutmeg. Bake for 40 mins.
Whilst the butternut squash is baking, in a large saucepan add the sliced onion and garlic with a 1/3 of a cup of vegetable broth and sauté slowly. Once the onions and garlic are translucent add in the spinach and chestnuts and cook until cooked. Season with Himalayan salt and pepper.

Boil lasagna noodles in a large pot of water according to packaged directions. If you are using the same lasagna noodles as me then these don't need boiling as they cook once in the oven so this step can be skipped!

When butternut squash is done, remove from heat and reduce oven to 375 degrees. With a spoon scoop out squash from the skin, place into a blender along with all of the reminder ingredients for the béchamel  and blend until mixture is smooth.
Assembling the lasagna
In a baking dish, pour a small amount of Bechamel Sauce on the bottom and spread evenly.
Lay down a layer of noodles followed by Butternut squash sauce, and then sautéd spinach and chestnuts. Top this with more Bechamel Sauce and repeat the process. Keep going until you have use all of the ingredients.

Cover in foil and bake for 40 minutes. Remove from heat and let cool 15 minutes before slicing. Top with vegan parmesan cheese and/or parsley and serve.
I hope you guys LOVED this recipe as much as I do! It's such a healthy easy dish to put together that the whole family will love. Let me know what you think by commenting below and stay tuned for more healthy, warming , delicious recipes!
Check out one of my other delicious, Plantbased autumn recipe. My Warming Spiced Smoothie Bowl Recipe
Until next time…
Honestly
Alessandra x