Pumpkin Banana Smoothie Recipe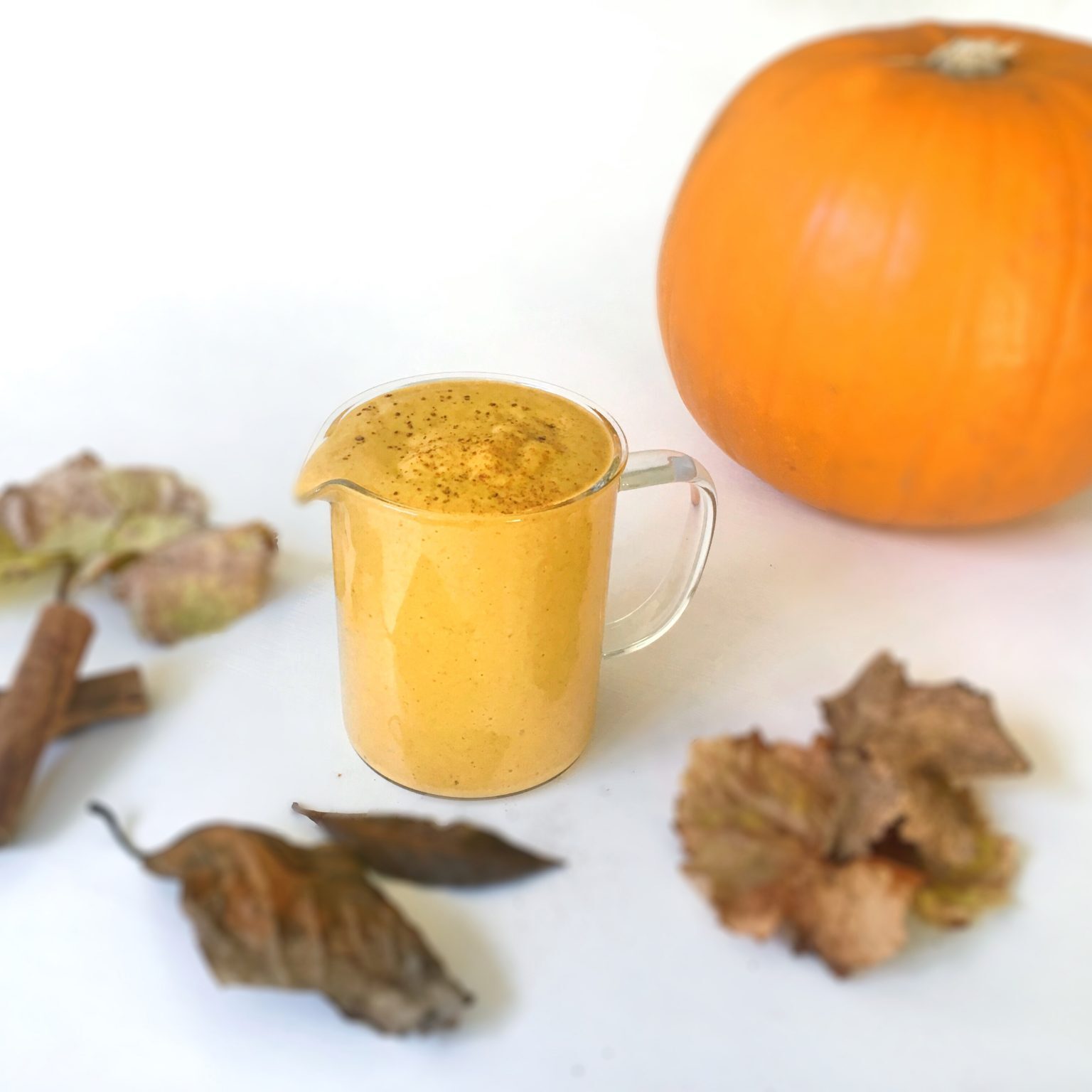 Are you excited for colourful, cozy, snuggly fall? I know I am as this season brings so many comforts that help your mind and body wind down and relax to prepare for winter…. I love this time of year! After a busy, jam packed year what better way then to start this season with a delicious Pumpkin Banana Smoothie Recipe.
Pumpkin
Pumpkins will be this seasons ultimate beauty food! Autumn is full of bright foods of all colours which are packed with carotenoids that are fierce pigments that multitask to keep you healthy. They gobble up harmful free radicals and reduce inflammation—a known culprit in many chronic diseases, including heart disease, colitis and asthma. They also prevent the buildup of fatty plaques in your arteries that can lead to heart disease and stroke and even filter out UV light that harms your eyes.
Weight Loss
This will be your ultimate  autumn beauty food since eating can get very heavy and full of calories from now until the end of the year! Isn't it good to know that you will be able to loose weight this without missing out on tasty festive foods. Pumpkins are rich in fibre which slows digestion, keeping you fuller for longer! Containing  3 grams of fibre per one-cup serving and only 49 calories. I'm shedding the pounds just writing that sentence! lol
Boosts Vision
Pumpkin's beautiful orange colour isn't just there . The vibrant colour comes form the supple of beta-carotene which is then converted into Vitamin A in the body. Vitamin A is essential for eye health and helps the retina absorb and process light. 1 cup of pumpkin contains over 200 percent of most people's recommended daily intake of vitamin A, making it an outstanding option for optical health.
Protects Your Skin
As we know what we eat is what will show on the outside so it's important what we choose to consume in our daily lives. Pumpkins are defiantly one food we want to be having regualry as it contains antioxidants vitamin A and C to keep our skin smooth and bright and boost collagen production keeping our skin looking fresh especially with the weather changing it's important to pay extra attention to our complexions. Pumpkins are packed with fruit enzymes and alpha hydroxy acids (AHAs) which increases cell turnover!
Let's get blending…
Pumpkin Banana Smoothie Recipe
Ingredients 
1/3 can pureed pumpkin
1 Banana
1 tbs maple syrup
2 tbs almond butter
1 cup almond milk
Pinch od cinnamon
Directions
Place all of the ingredients in the blender and blend at high speed
Pour into a glass and enjoy!
I hope this weeks smoothie has added to your cozy fall vibes.. Stay tuned as I will be sharing another pumpkin inspired recipe, did somebody say cookies!? lol What are your favourite things about fall?  I'd love to know, comment below.
Honestly
Alessandra x