Rose Chocolate Crunch Fudge Recipe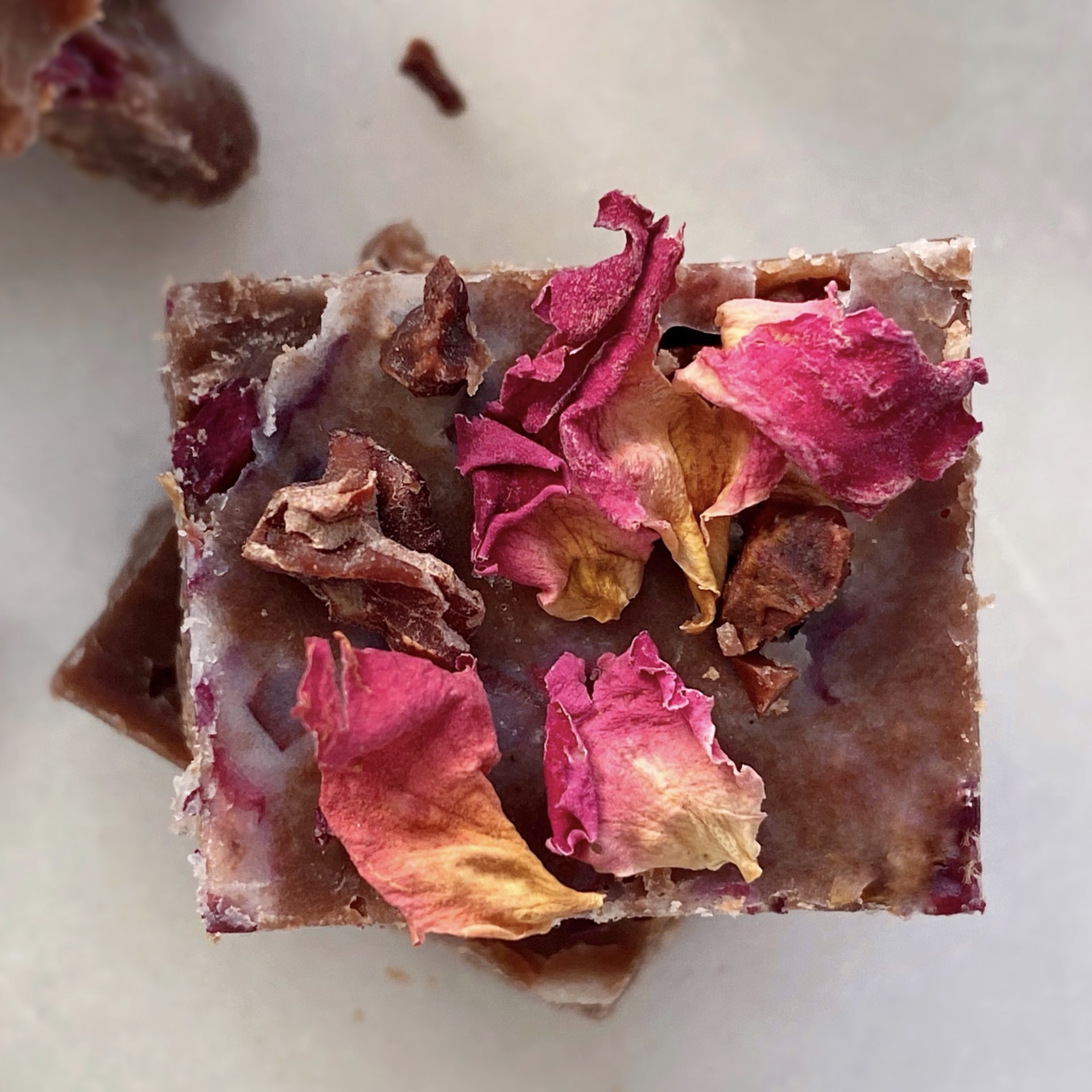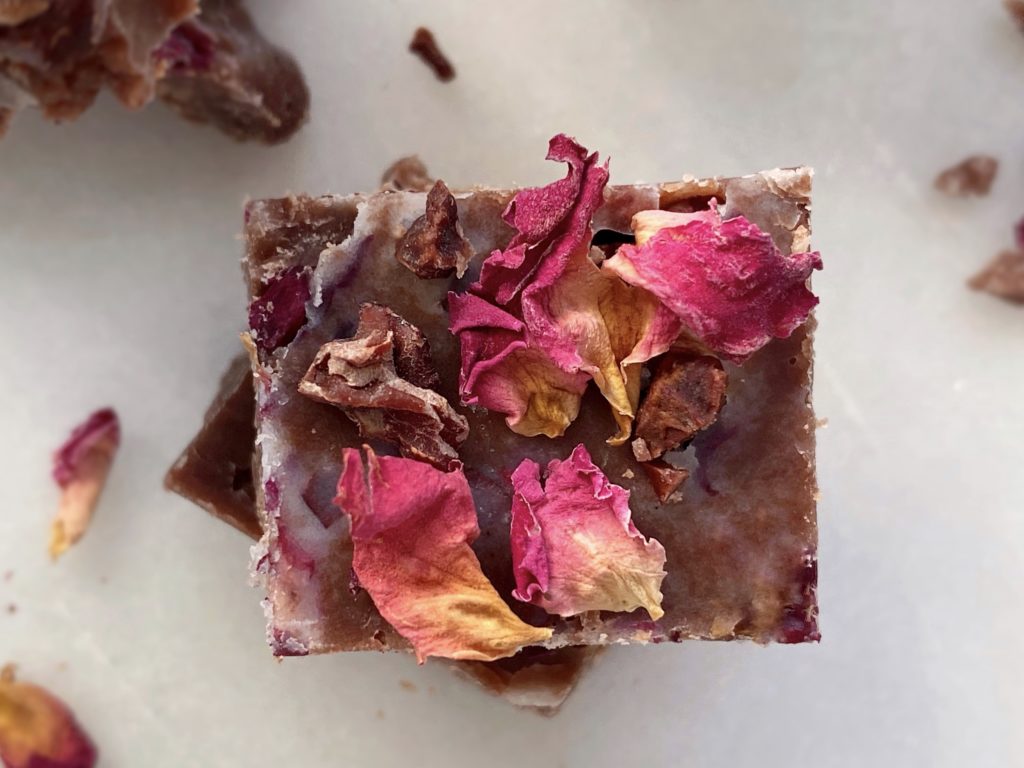 It's the day of lurve and what better way to treat you're partner, loved ones or yourself with my Rose Chocolate Crunch Fudge Recipe! Forget the guilt and worry of indulging on sweet chocolaty treats because these are flour, sugar, dairy and artificial colouring free! Whats a Valentines day without decadent fudge right? Only with this recipe you are getting a whole lot of nourishing vitamins and minerals…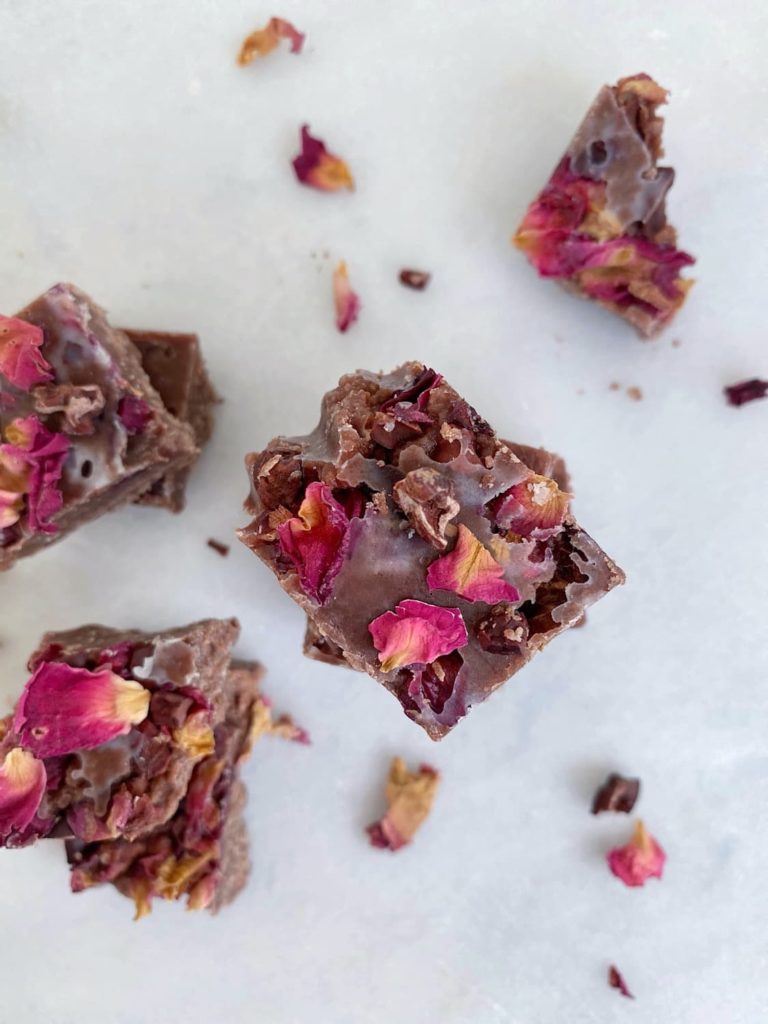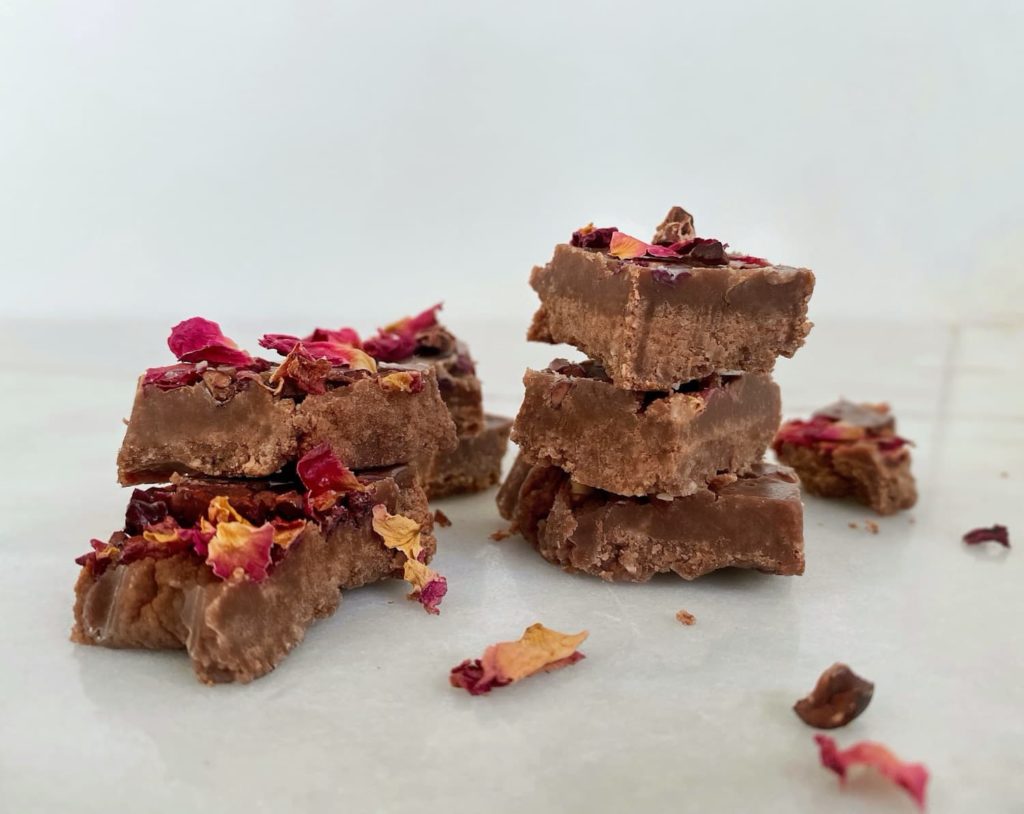 Rose
Did you know the ancient Chinese used to use rose petals for digestive, pain from injuries and mensural disorders. They are rich in Vitamin A, E a little of C and are low in calories as they are about 95 percent water.
Let's do this….
Rose Chocolate Crunch Fudge Recipe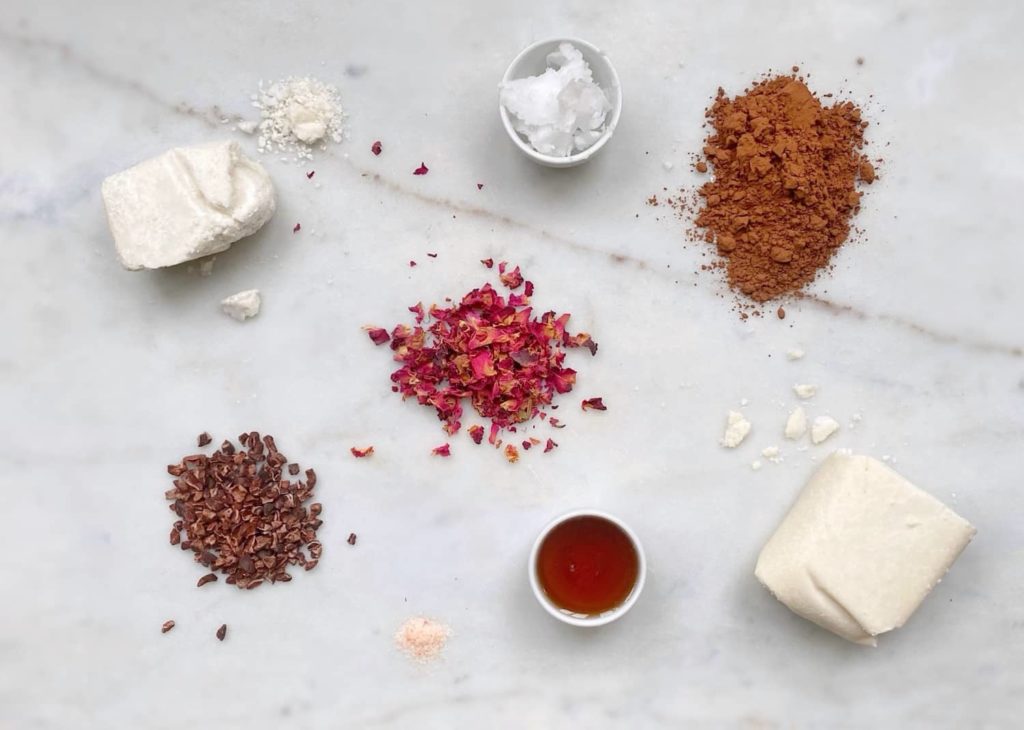 Ingredients
1/2 cup coconut cream (Buy here)
1 cup coconut butter (Buy here)
2 tbs coconut oil
3 tbs rose water
1/2 maple syrup
2 tbs cacao powder
1/4 cup rose petals (Buy here)
1/4 cacao nibs (Buy here)
pinch himalayan salt
Directions
Combine the coconut cream, coconut butter and coconut oil in a pan and heat slowly.
Once melted add in the, cacao powder, rose water, maple syrup and Himalayan salt
In a lined pan arrange the rose petals and cacao nibs.
Then pour the mixture on top evenly.
Let cool and firm.
Then slice and indulge!
Well my loves I hope what ever you do today you make time for yourself and acknowledge how amazing and wonderful you are. If you want to save all of my delicious healthy Rose Chocolate Crunch Fudge Recipe for yourself don't feel bad, I've kept the batch I made for myself for when I run a hot bath later. Let me know how you've spent today treating yourself today my sharing below. Let's inspire each other.
Here are 5 ways of practising self love on Valentines ideas
Lots of love
Honestly
Alessandra x