Simple Vegan Banana Bread Recipe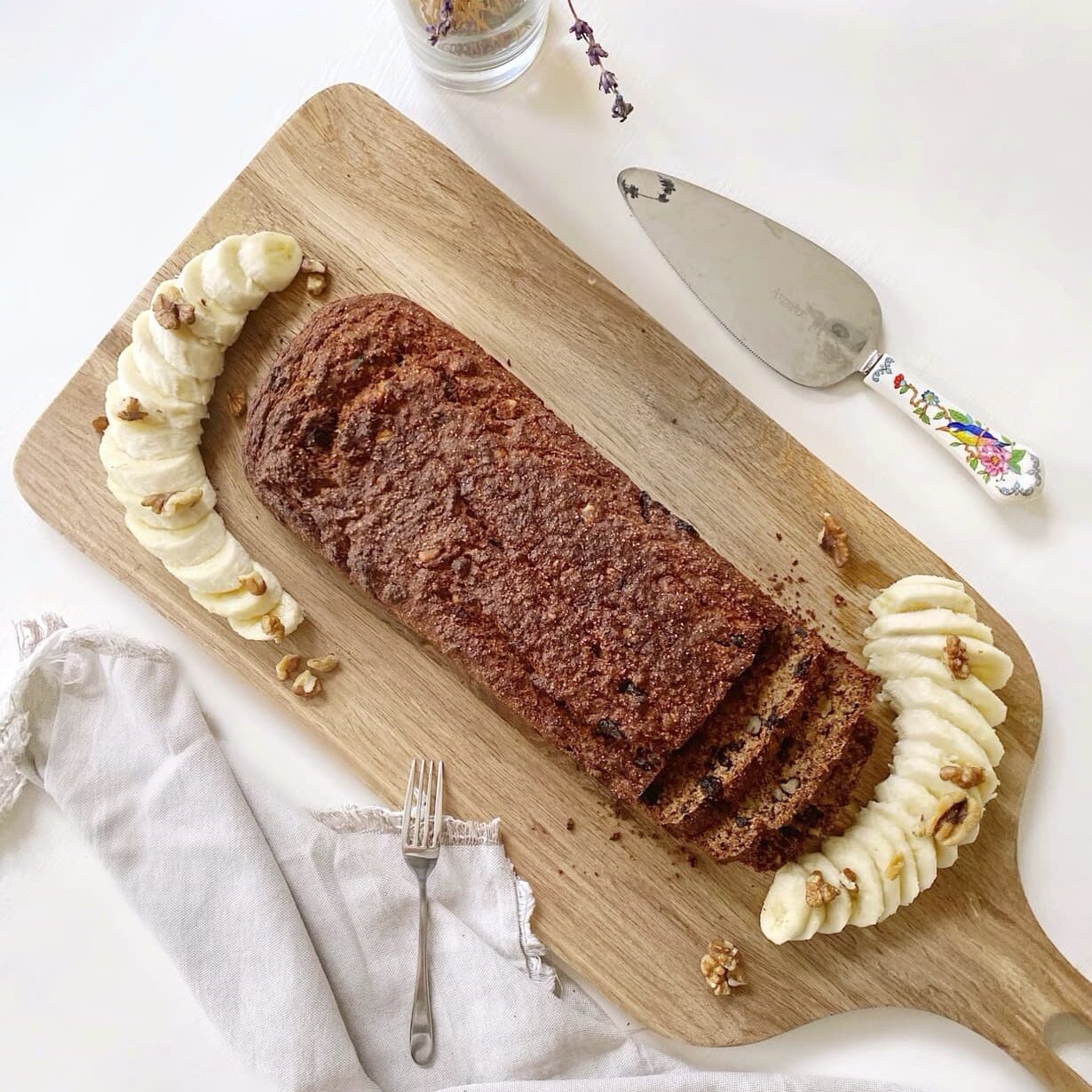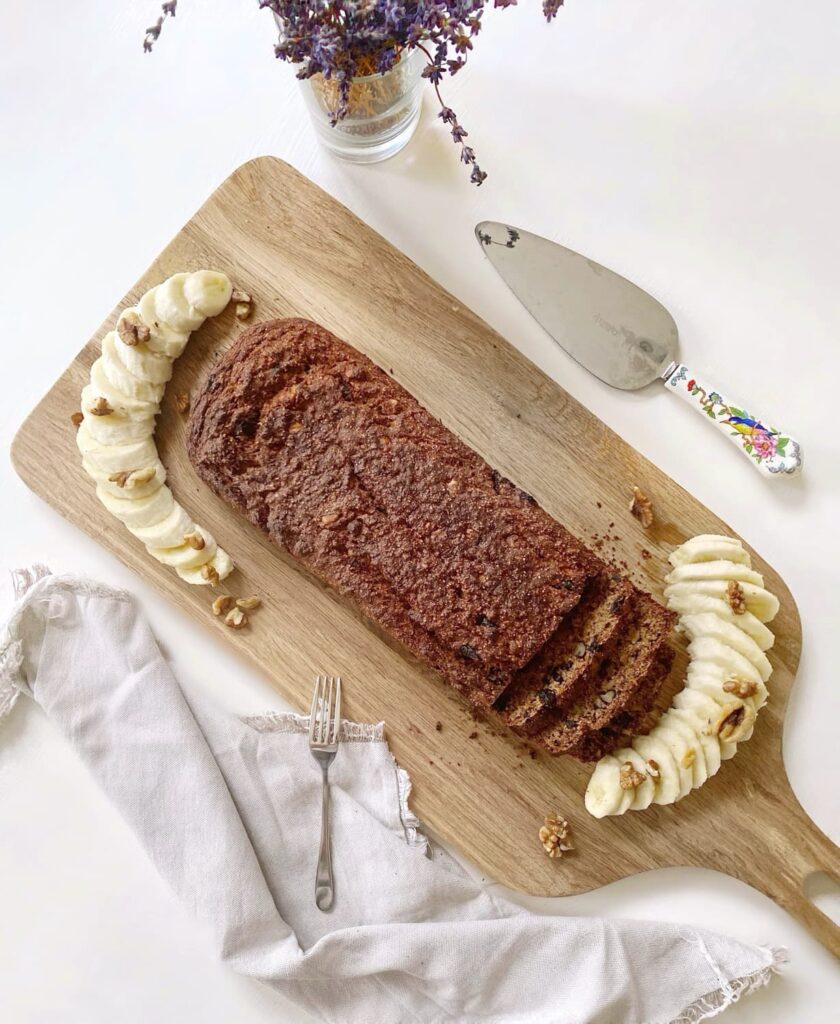 Would you believe that the first time I EVER made/ate banana bread was this year in lockdown! I'm not sure as to why I hadn't as it seemed to have been the craze not that long ago. Nearly all the recipes I found had rolled oats in and as I have an allergy I swapped it in with buckwheat oats, Buckwheat is an all round better grain to use. My Simple Vegan Banana Bread Recipe is so easy to do it will end up a staple on your kitchen worktop. The only thing you need to worry about is eating too much lol!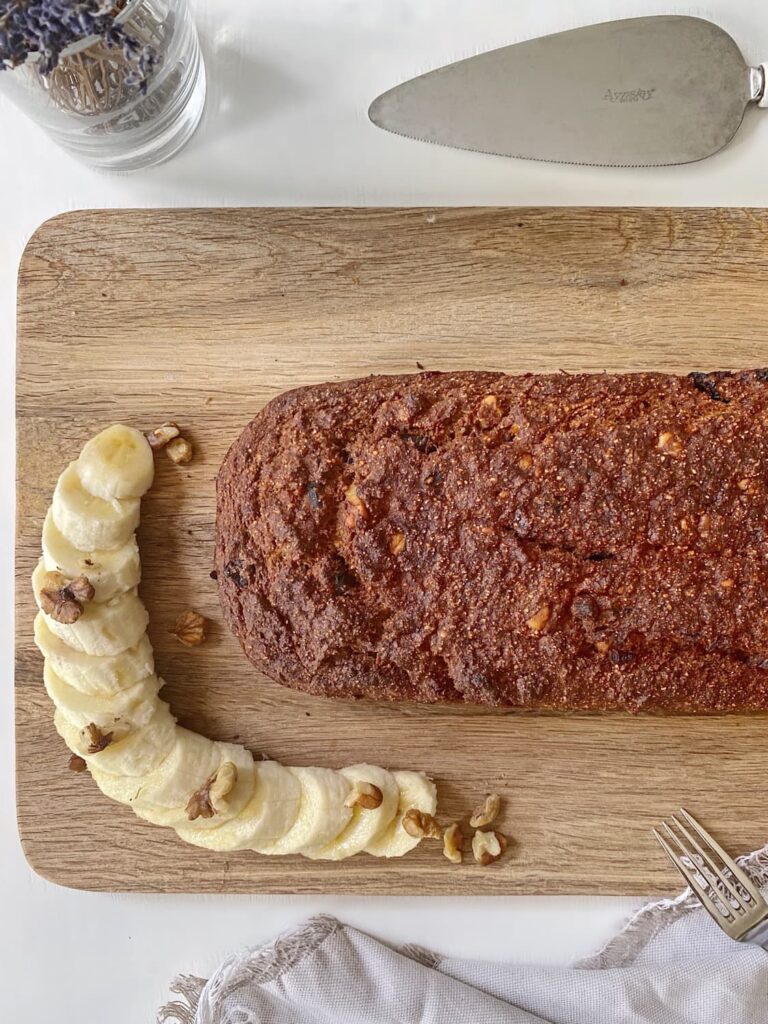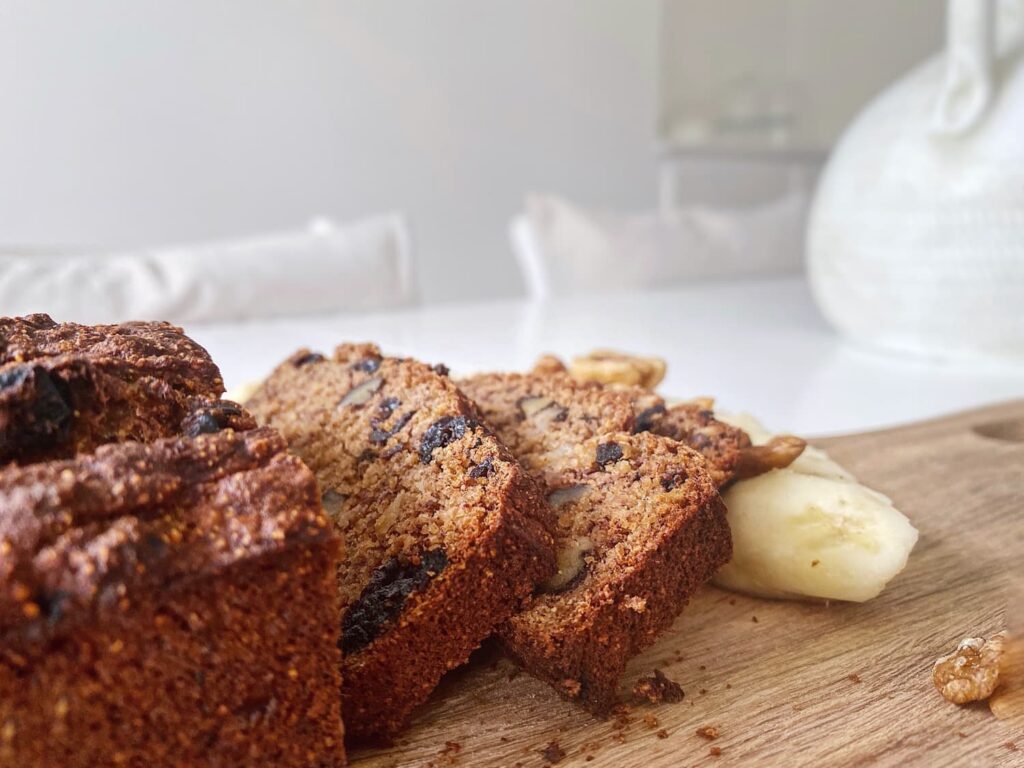 Banana
Bananas are high in antioxidants, which can provide protection from free radicals, which we come into contact with every day in the environment, from stress, even chemicals we put into our skin and even eat. did you know the level of nutrients actually rise the as bananas ripen, bananas with dark spots were eight times more effective in enhancing the power of white blood cells than green-skin bananas. For this recipe the riper the better!
Acts as a prebiotic
Eases nausea and morning sickness
High in potassium
Aids in weight loss
Helps your body maintain a healthy heart and blood pressure
lowers blood pressure
Natural mood enhancer
Let's Do This…
Simple Vegan Banana Bread Recipe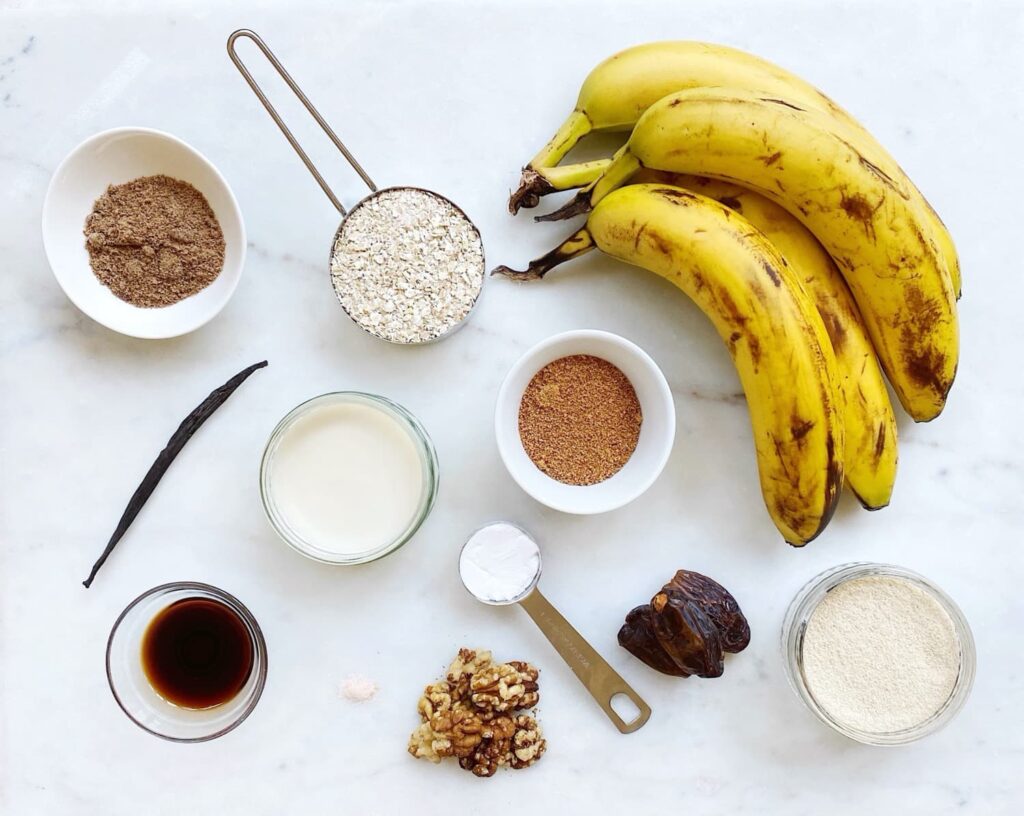 Ingredients
Directions
Wet Ingredients
5 very ripe bananas
2 tbs ground flaxseeds
1/3 cup of almond milk
1 tbs of maple syrup
2 tsp of vanilla
Dry ingredients
1.5 cups of spelt flour
Half a cup buckwheat oats ( you can use normal oats)
1 tsp baking powder
2 tbs Coconut sugar
1/2 tsp himalayan salt
Extras
Handful of crushed walnuts
4 dates cut into small pieces
Directions
Pre heat the oven to 350 F
Cover the loaf pan you will be using with coconut oil, you can use your fingers.
In a large mixing bowl mash up the bananas with a fork until bananas are all combined.
Next add in the remainder of the wet ingredients and mix until all of the ingredients are combined.
Once you have mixed in the wet ingredients, add in the dry ingredients leaving the spelt flour out.
Stir the dry ingredients in well with the wet ingredients and once you have done that add in the spelt flour and stir gently. Be mindful not to over mix the dough but not leaving any flour unmixed.
Next gently fold in the extras, my go to is walnuts and chopped dates but you can add whatever you like or nothing at all and leave it simple.
Pour the mixture into your loaf pan and bake for 45-50 minutes depending on your oven. Make sure you check on it with a knife or a toothpick, insert it into the middle of the loaf, if it comes out clean then it's ready.
Once your banana bread is baked, remove from the oven and leave to cool in it's pan for 10 minutes.
Remove it from the loaf pan and place it on a plate and allow to cool completely until you cut and serve.
Pair it with a chai tea, sit in your favourite spot and enjoy
I hope you love this recipe as much as I do and those around me are, I'm having to make it on a weekly basis now! Let me know what you think, comment below! Don't forget to tag me over on Instagram so I can see your lovely creations!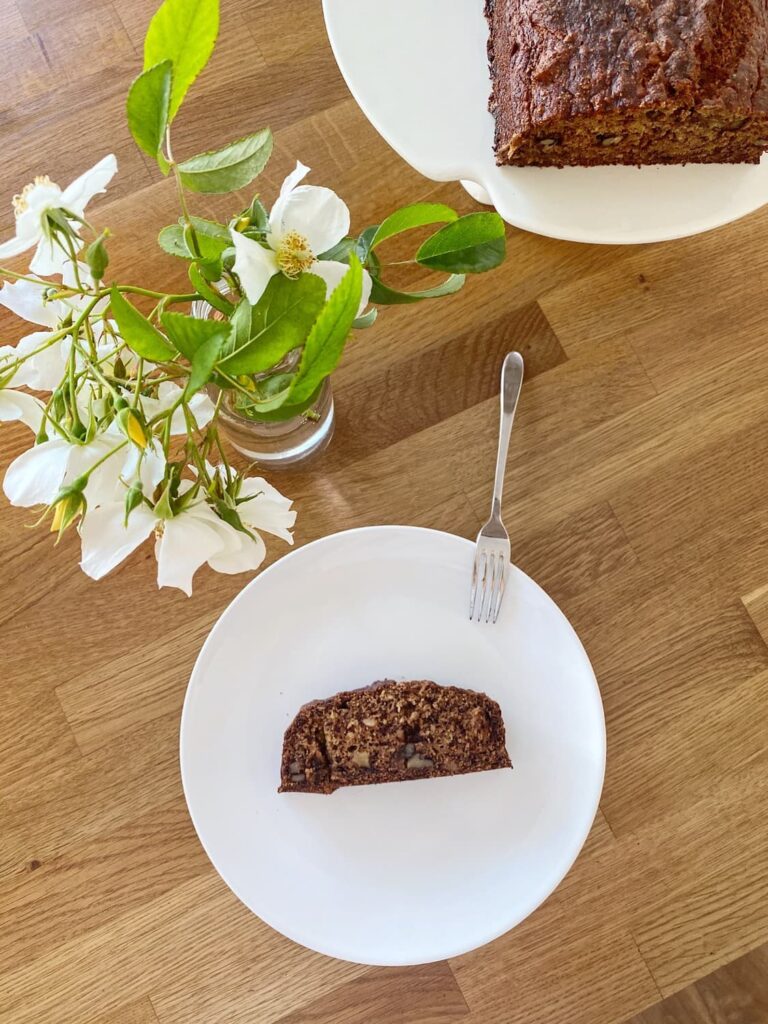 Lots of love
Honestly
Alessandra
x