4 Ingredient Plantbased Pancakes Recipe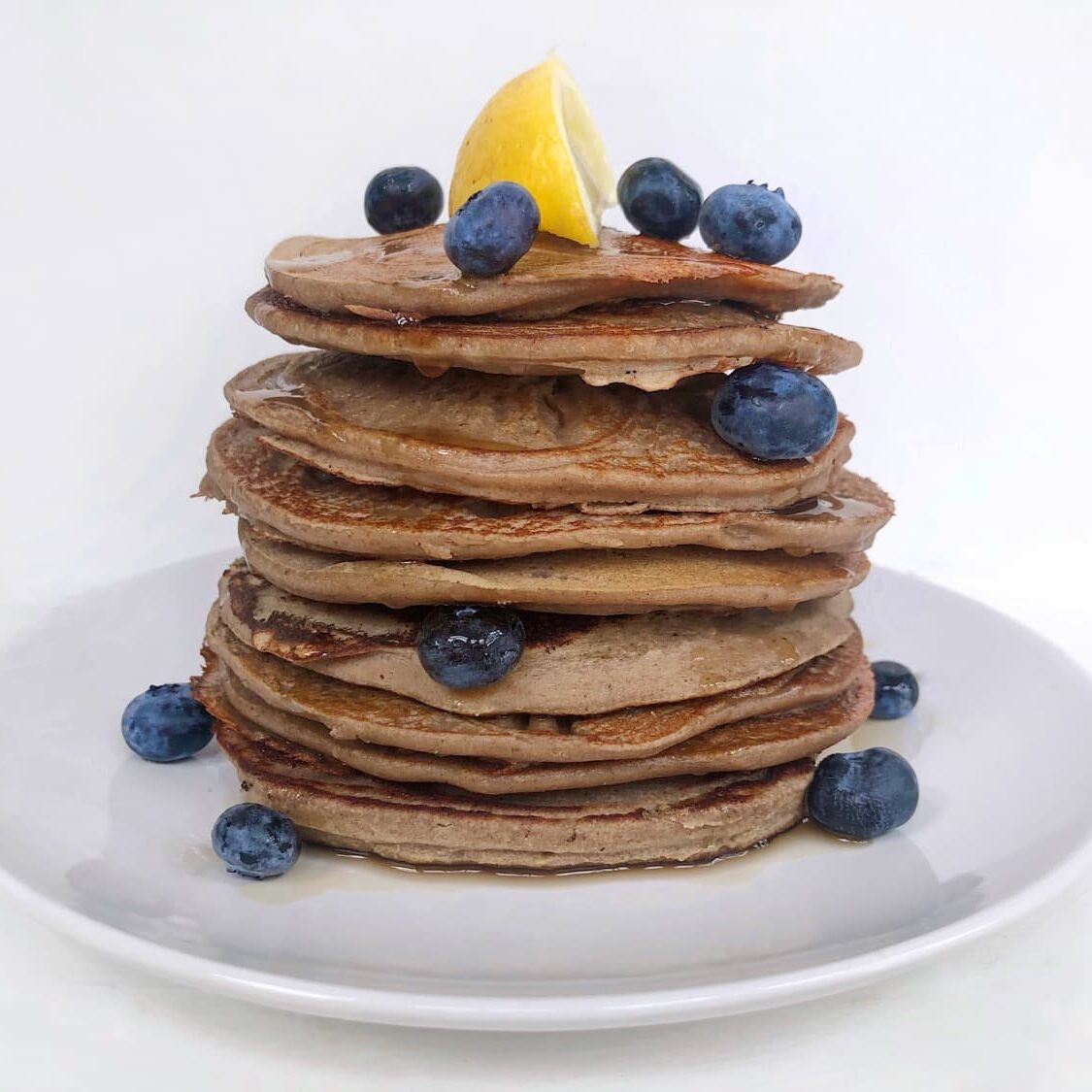 There is something about Pancake day that makes me feel like i'm a kid again. Whether it's having everyone in the kitchen getting involved, making a mess being creative or building up pancakes with all the different, colourful delicious toppings but the whole thing always has me reminiscing of those times. Pancake making for me became a little difficult when I became plant based. Every attempt either ended up glued to the pan or just tasting bad. Which is why I made this as simple as possible, my 4 Ingredient Plantbased Pancakes Recipe is quick to make, gluten free, delicious, completely plantbased and full of health benefits.
Buckwheat
Buckwheat is my go to grain, I am literally obsessed! I am regularly consuming buckwheat groats as part of my dinner or salad, buckwheat flakes as a replacement to oats for my porridges and granolas and buckwheat flour for plant based cakes and pancakes!
Buckwheat has a whole load of health benefits It also appears to be better than oatmeal or wheat cereals when it comes to heart health and reducing "bad" cholesterol, plus it has anti-inflammatory properties. It's a fruit seed. So it's gluten-free and has a low glycemic index also.
Since buckwheat grows very quickly, very little (if any) pesticides have to be used!
A few more health benefits of buckwheat;
Helps prevent diabetes
Improves digestion
Improves heart health
Powerhouse of vitamins and nutrients
Antioxidant
Protects against childhood asthma
Reduces hypertension
Its non-allergenic
Has a unique amino acid composition that gives it special biological activities. These include cholesterol-lowering effects, anti-hypertension effects and the ability to improve digestion, such as by relieving constipation.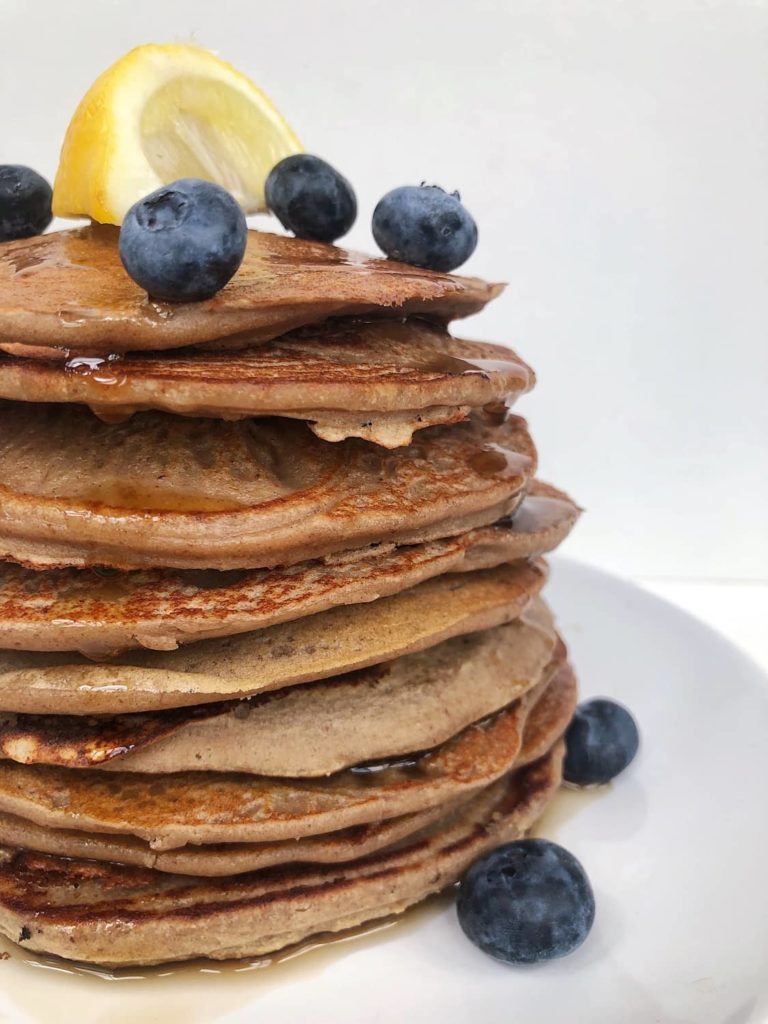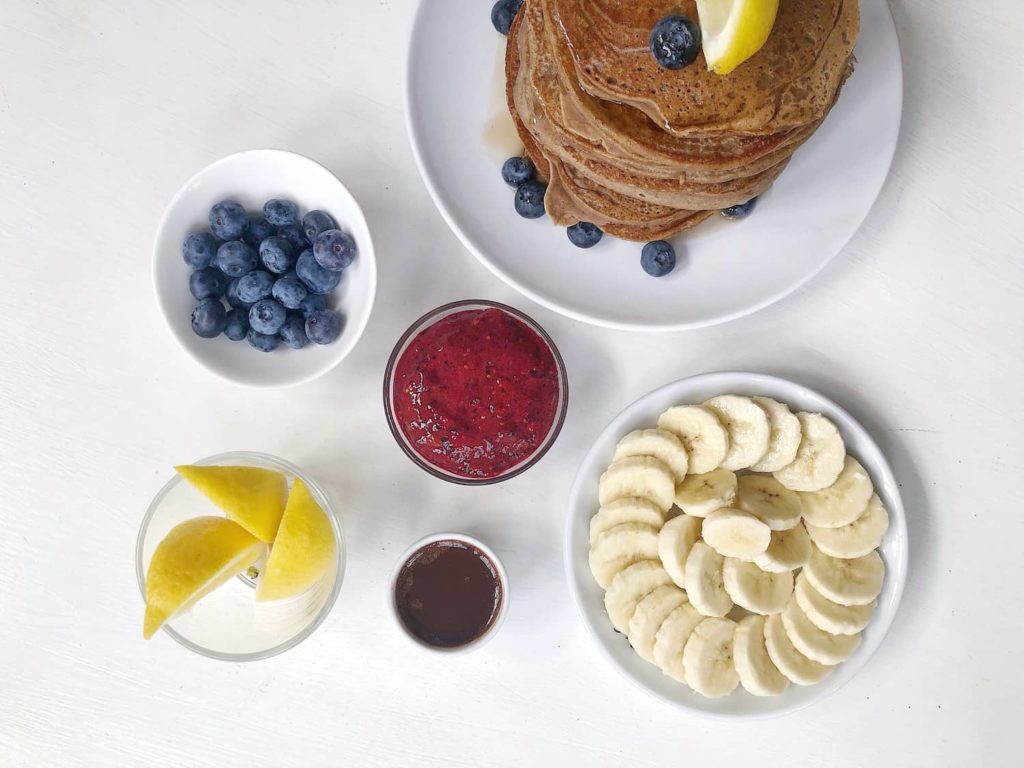 Let's do this….
4 Ingredient Plantbased Pancakes Recipe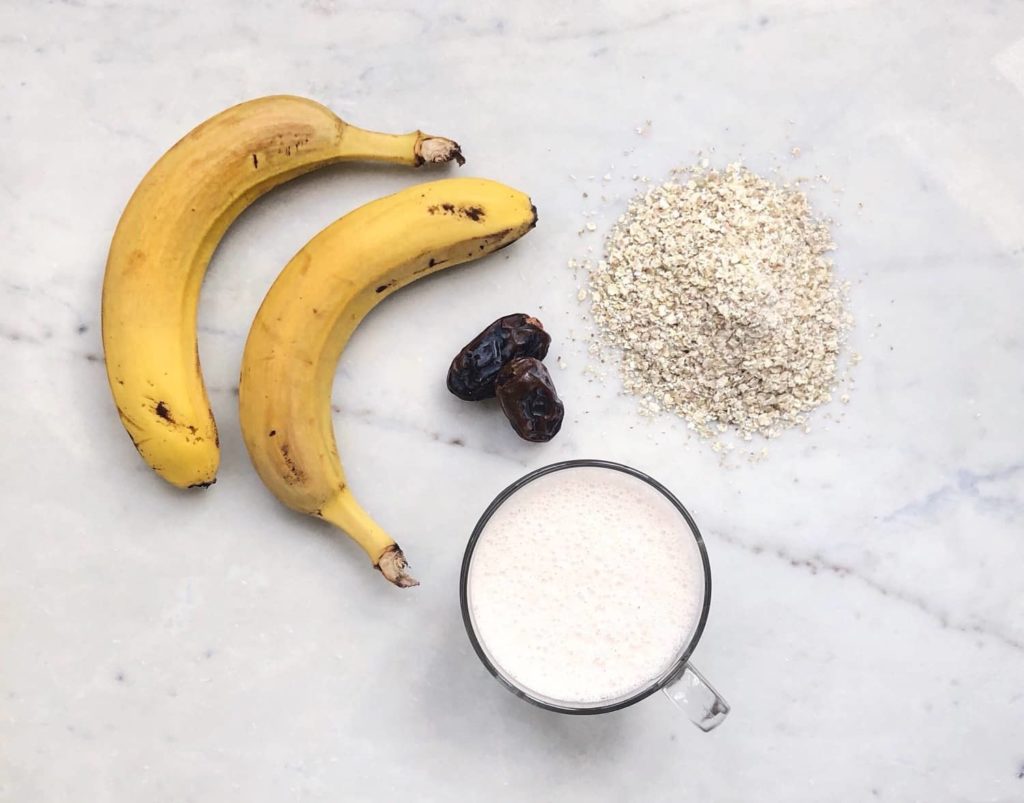 Ingredients
yields around 12-13 panckaes
2 Very ripe bananas
3 cups Buckwheat oats
2.5 cups of almond milk
2 Dates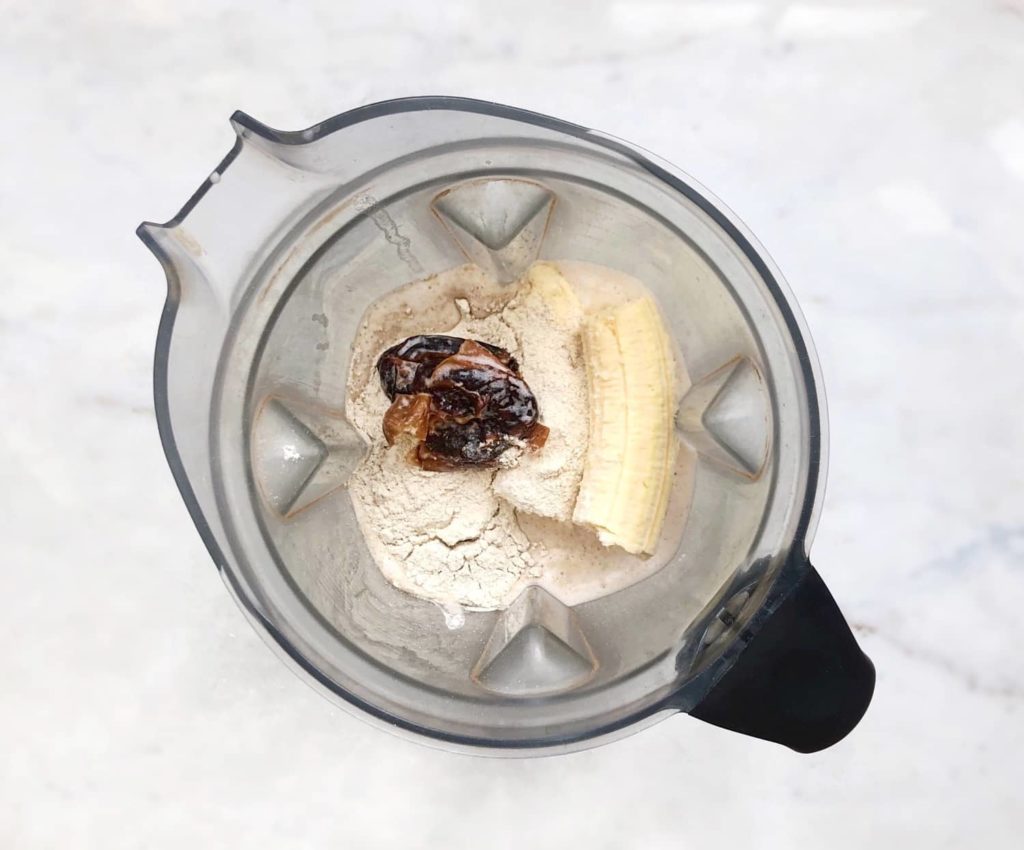 Directions
Start by placing the buckwheat flakes into the blender and blend until a you get a flour consistency
Next blend the almond milk with the dates until consistency is smooth.
Combine both dry and wet ingredients in the blender until you get a batter.
Now time to make the pancakes. Throughout keep pan oiled with coconut oil, I always have a kitchen bowl to hand just to wipe between pancakes.
Using a small ladle scoop up the mixture and pour into the middle of the pan and using the bottom of the label in circular motions spread the mixture gently into a circle.
Once the first side is cooked flip over the pancake and cook the other side.
I stack all the pancakes and keep them in the oven on low heat so they all keep warm until I serve.
Once you've used up the whole mixture you are ready to serve with all the topping you'd like.
Topping ideas
Bananas + Almon butter
Lemon juice + Coconut Sugar
Maple syrup + Blueberries
Melted chocolate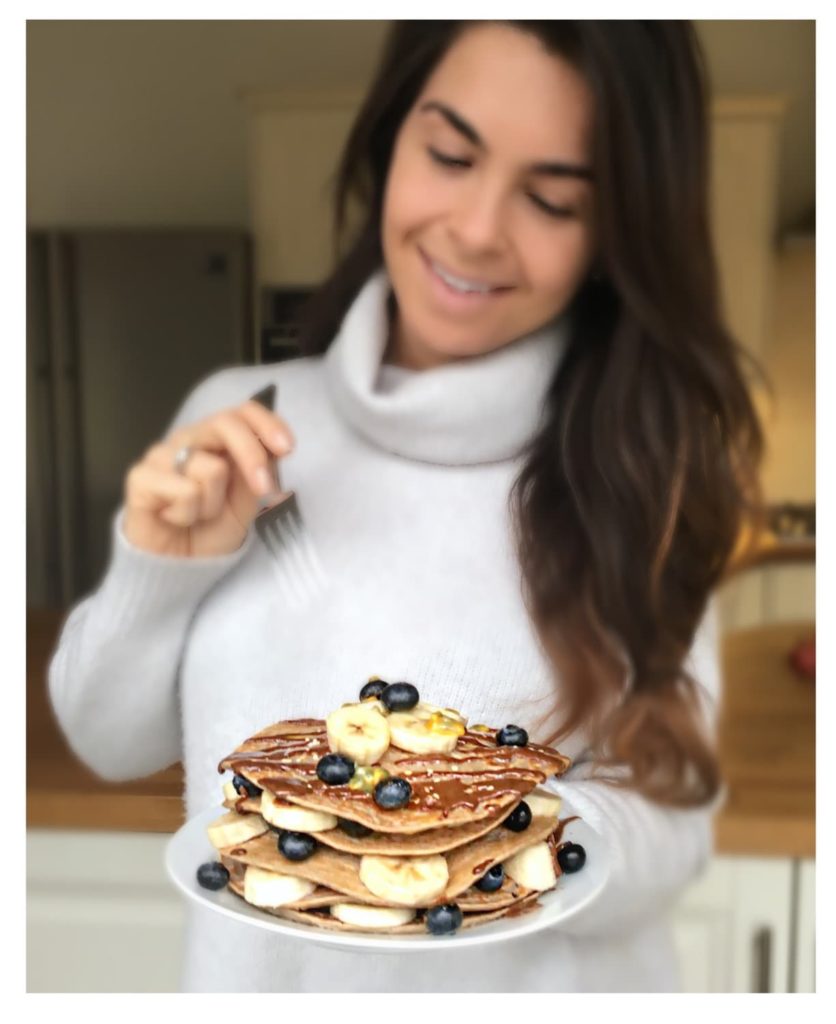 Enjoy eating like a lord today as this really is a satisfying and guilt free breakfast. Be as creative as you want with what you put on top just keep it healthy! Let me know how you get on with this recipe by commenting below and what recipe you'd like to see next!
Lots of love…
Honestly
Alessandra x