Baked Healthy Churros Recipe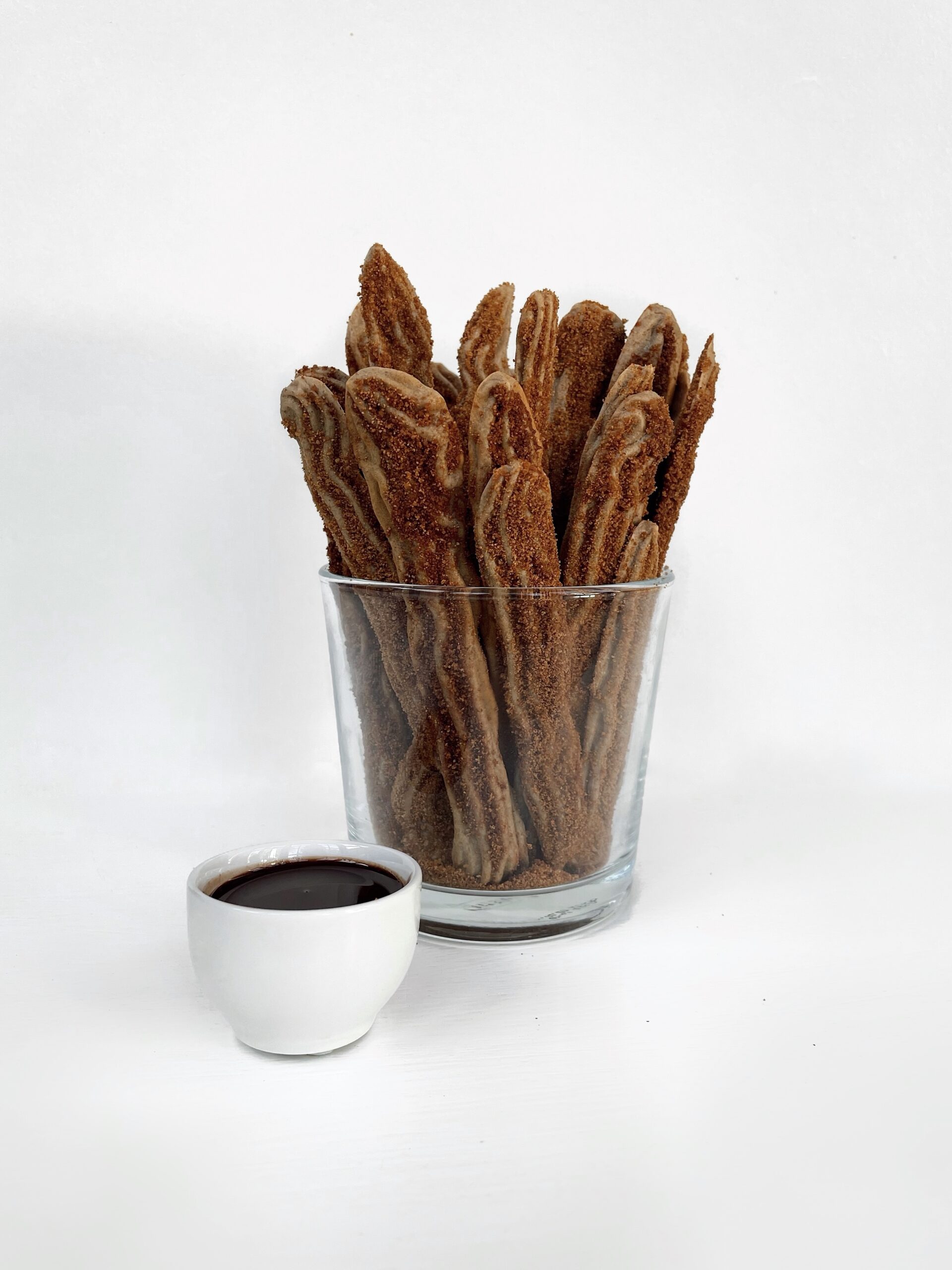 VEGAN MEXICAN NIGHT
wouldn't be a vegan Mexican night without Churros! This is a popular evening event in our household and I have perfected my vegan fajita recipe, it's never failed me! Something was always missing though.... after all that spice, sweetness! As well as the constant requests from my dinner guests, I
BAKED VEGAN HEALTHY CHURROS RECIPE
INGREDIENTS
BATTER
1/2 cip Quinoa
1/2 cup almonds
1  cup oats
1/2 cup Cashew nuts
4 tbs coconut sugar
1 tsp Himalayan salt
1 tsp Vanilla powder
1/3 cup spring water
COATING
1/3 cup melted coconut oil
TOPPING
3 tbs cinnamon powder
4 tbs coconut Sugar
DIRECTIONS
Soak quinoa, almonds, oats and cashews in spring water overnight (6 hours)
Place all of the ingredients in a high speed blender until mixture is smooth. You may need to use a tamper.
Let the mixture sit for a few hours
Pour mixture into a piping bag with a star nozzle and pipe mixture into long 4 inch shapes on non stick paper. Do this until you havee used up all the mixture
Place into a dehydrator for 10 hours ( you can leave it overnight) at 110F
Mix the coconut sugar and cinnamon powder on a flat plate
Coat each churro in coconut oil and then roll in the topping mixture and set to the side.
Melt some of your favourite chocolate
You can re heat the churros in the dehydrated before you serve
Dip and enjoy!