Cozy Bean and Pumpkin Soup recipe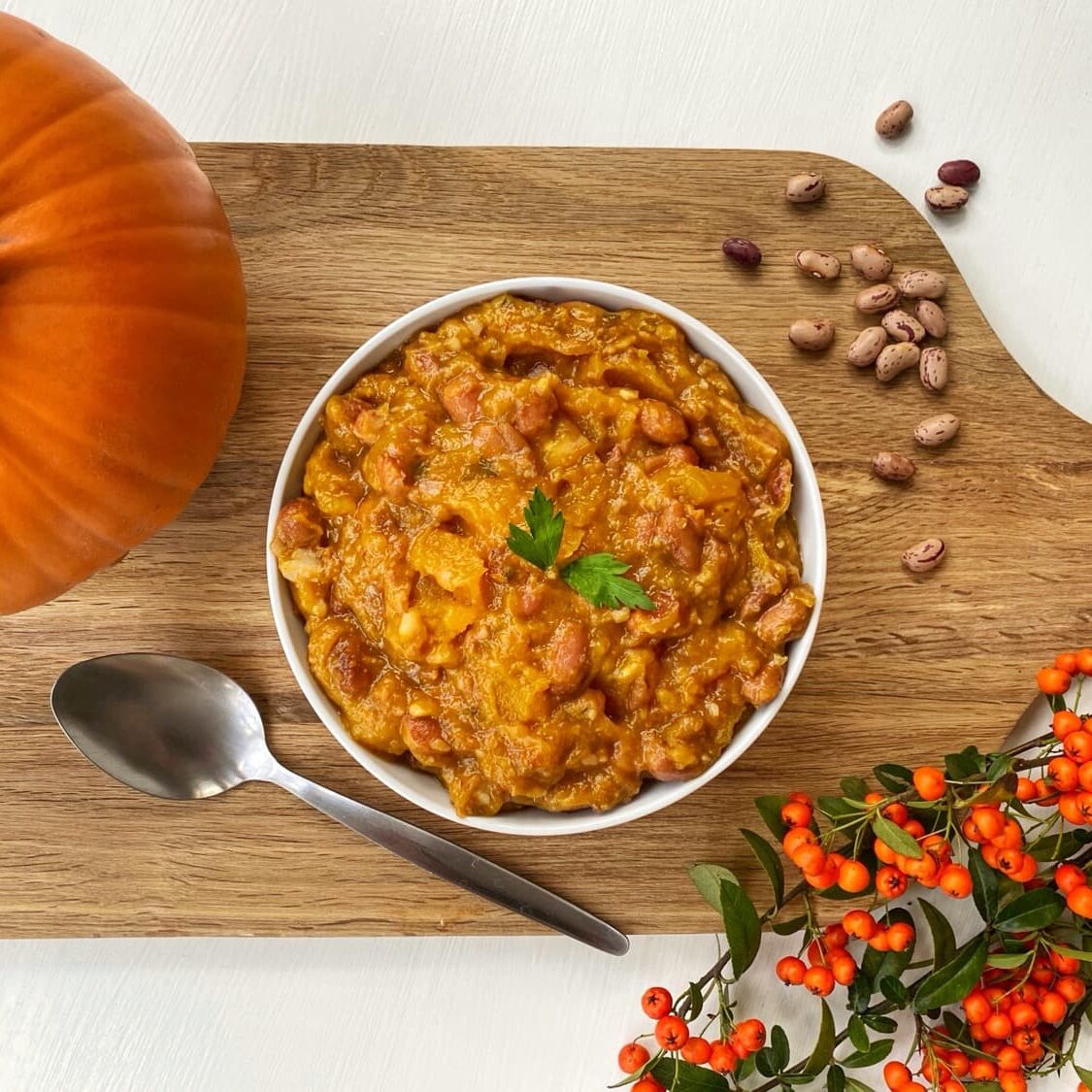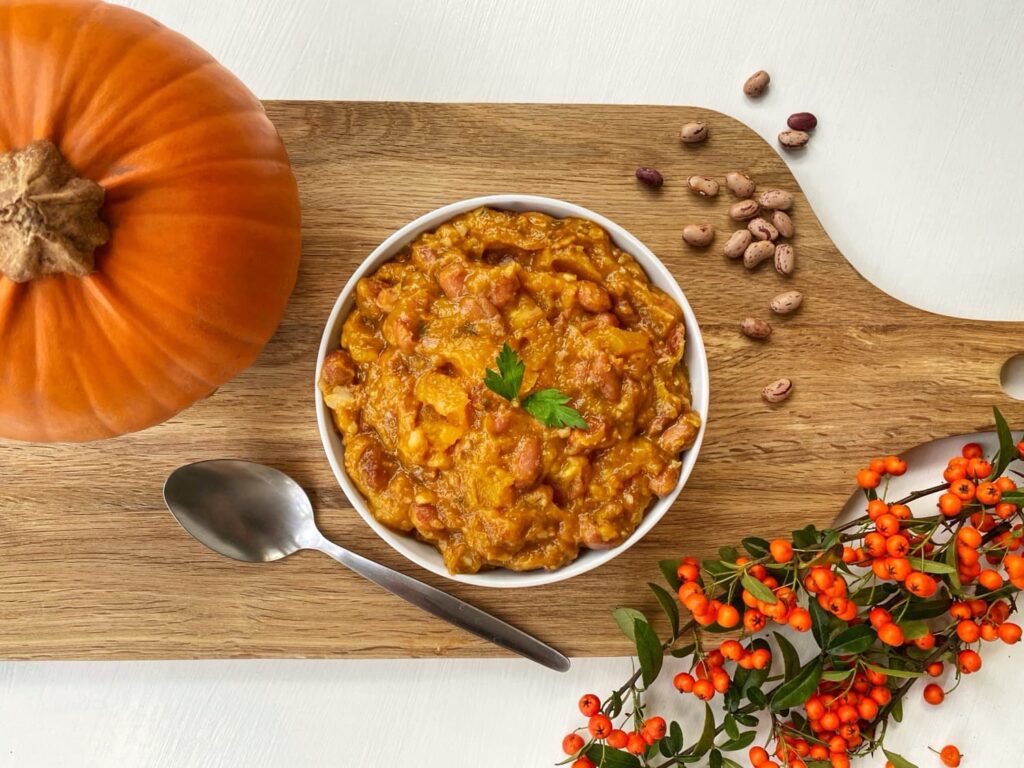 A new year calls for a new vegan, delicious soup recipe and this one is extra special. It's definitely one of the things that gets me through these colder days! The reason this recipe is special is because it's actually my aunty Lilla's recipe. When I was in Italy in the summer, she made me this for the first time and i couldn't get enough! This Cozy Bean and Pumpkin Soup recipe is delicious, seasonal, filling, warming and SO easy to make and from a southern Italian women's cookbook and I am delighted to share it with you!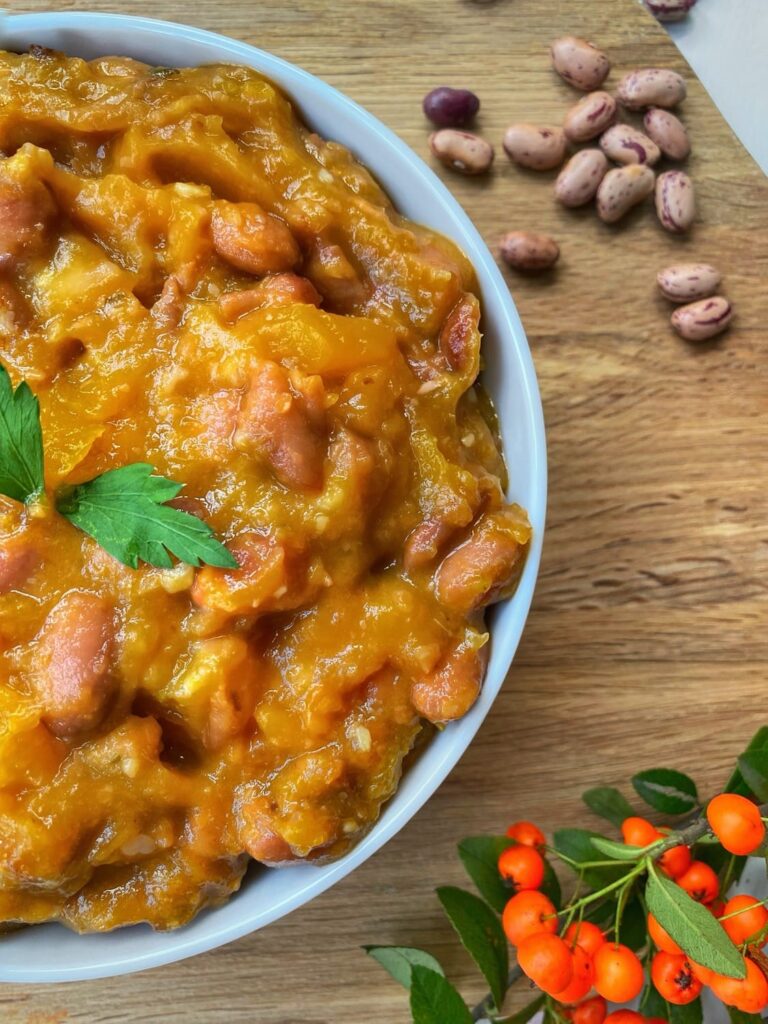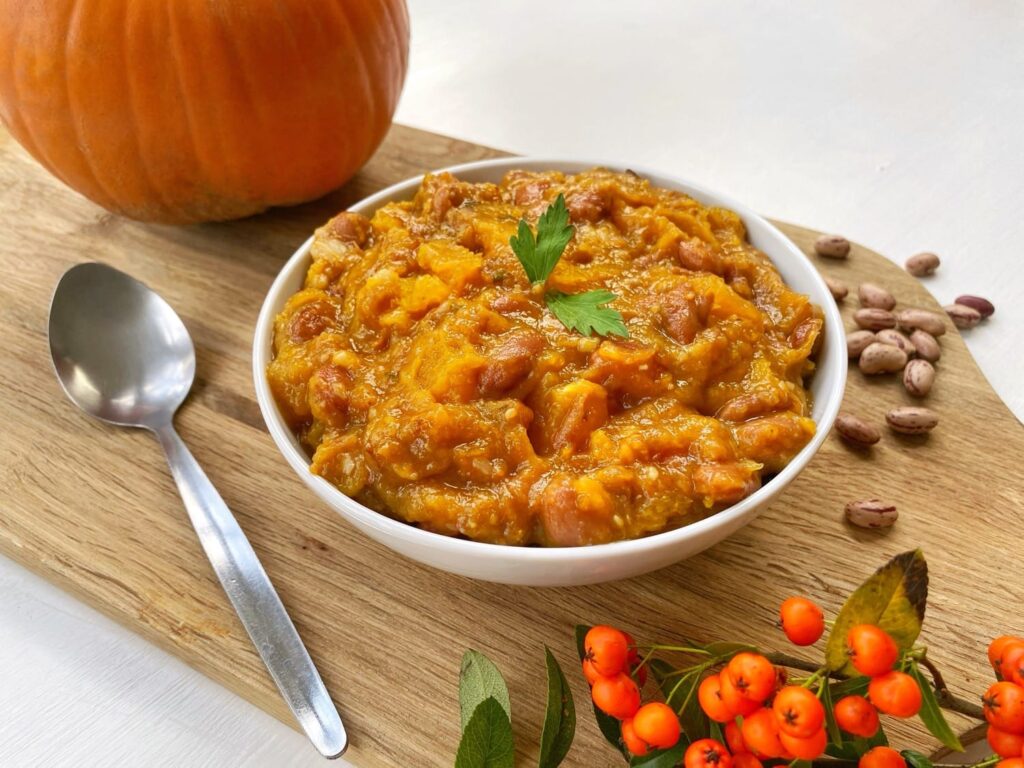 Pumpkin
This fruit, yes you heard me pumpkins are actually fruits as they contain seeds but are more similar to a veg, is so much more than a halloween decoration. It is autumns delicious offering filled with powerful antioxidants, beta carotene which the body converts into vitamin A. Keeping us well and strong over the colder months to come
Prevents and controls diabetes
Regulates blood pressure
Has you feeling fuller for longer meaning less time for unnecessary snacking
Aids sleep
Increases prostate health
Fantastic source of magnesium
Low calorie food
Natural mood booster
Promotes healthy skin
Let's Do This..
Cozy Bean and Pumpkin Soup recipe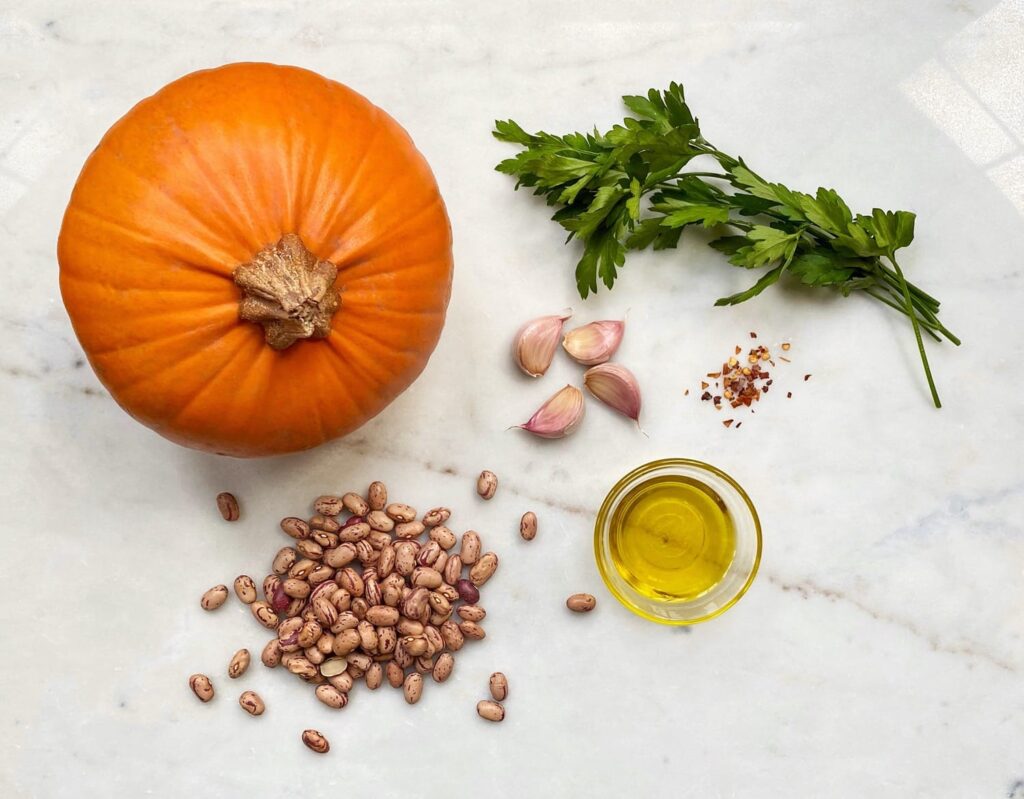 Ingredients
Garlic
Borlotti beans
Pumpkin
Chilli pepper
Coconut oil
Himalayan salt
Black pepper
Spring water
Directions
Soak the beans overnight, so make sure to plan a day ahead of cooking this.
The next day drain the water. Fill the pot with beans with fresh water and cook until soft.
Once ready in a pot sauté the garlic, in water and chilli pepper
Then add the pumpkin and the drained beans.
Don't throw away the water that the beans were cooked in this will be used to add to the dish
Add in the parsley
Whilst cooking add a bit of the broth from the beans, keep doing so until the pumpkin is cooked
Once ready, serve and enjoy.
See how easy that was! That is what I love about this dish it's incredibly tasty and takes little effort to make. Let me know what you think about this dish! Remember this is a recipe right from the south of Italy from a true southern Italian women. Comment below and let me know what you want next from me or my italian family lol Enjoy!!
Lots of love
Honestly
Alessandra x