Dairy Free Lemon 'Cheeze'cake Recipe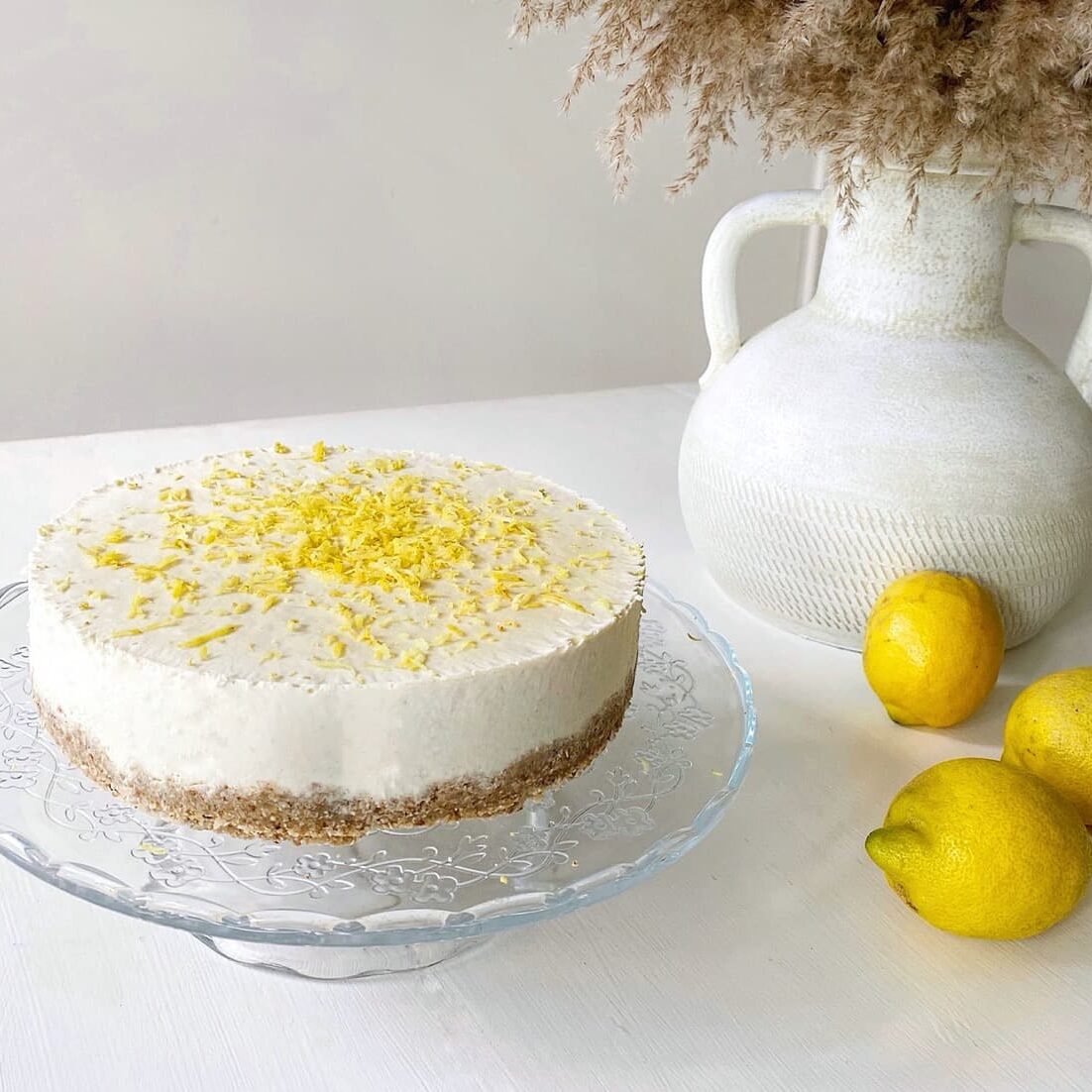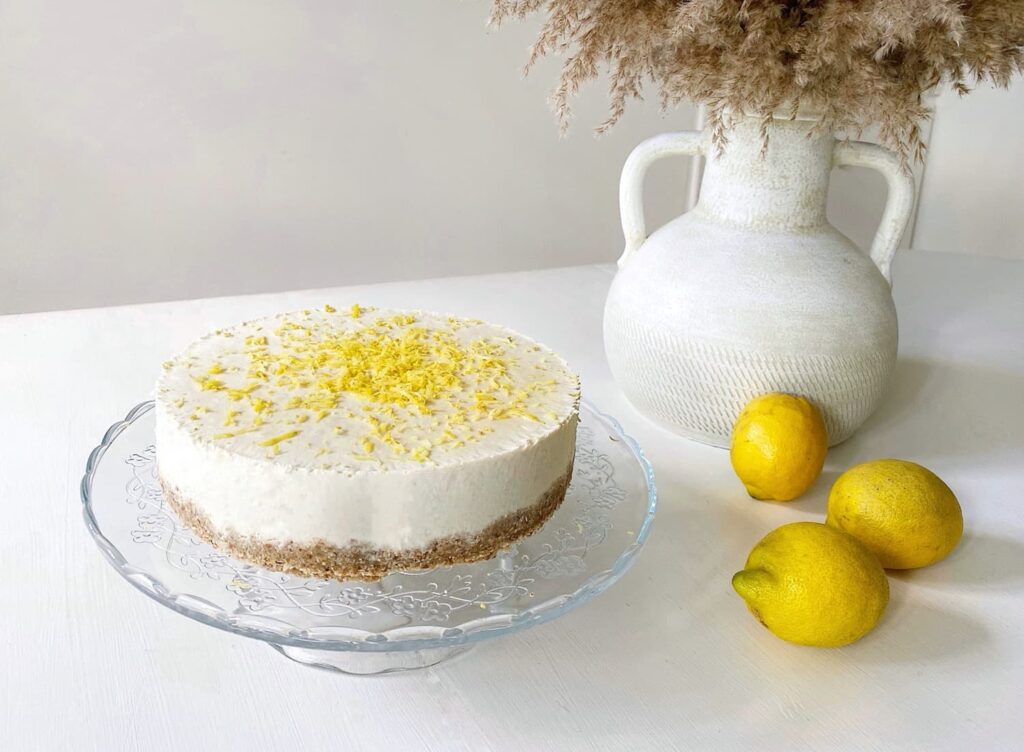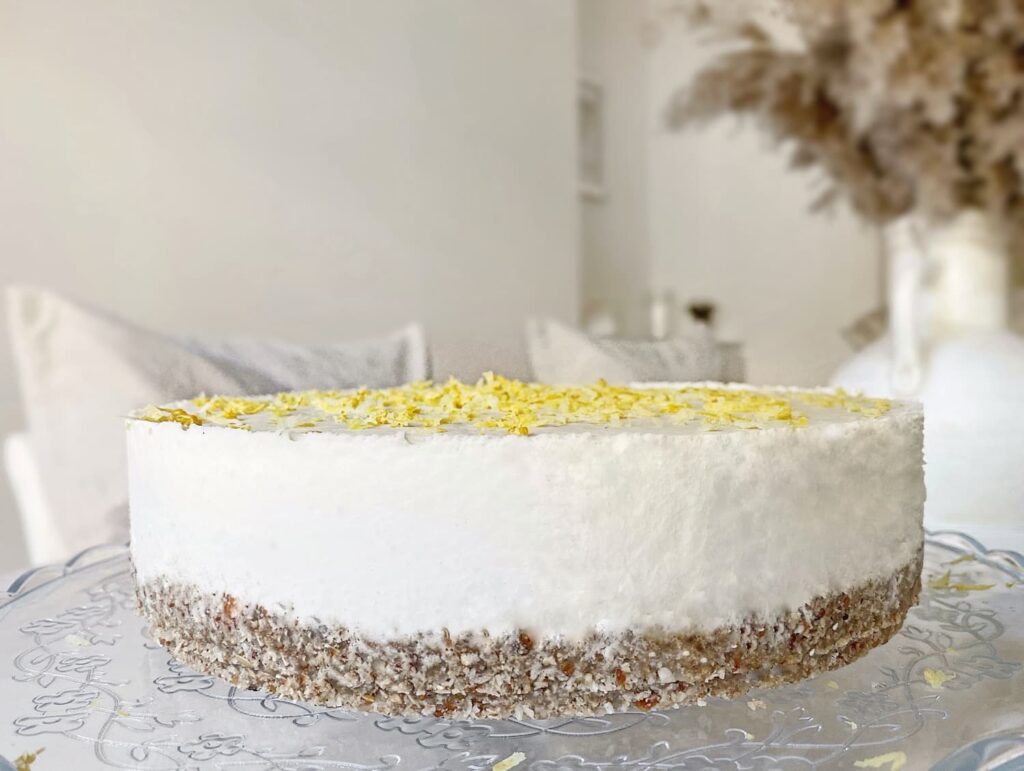 June is the biggest birthday month for us most of my family's birthday falls on this month, including mine! My Dairy Free Lemon 'Cheeze'cake Recipe is such a favourite of everyones I had to make it only this time I made sure I took the pictures so that I could post the recipe for you! This recipe is completely dairy free, completely plantbased and ridiculously delicious. Not to mention healthy and refined sugar free!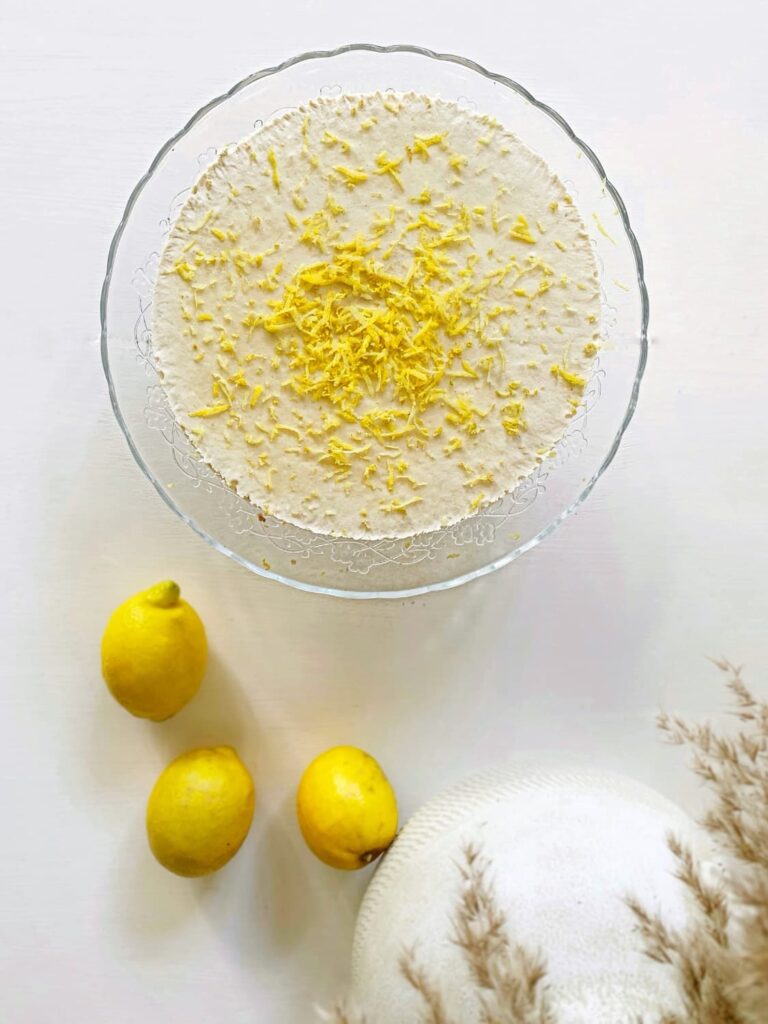 Lemon
Not only are lemons refreshing and tasty, lemons may support heart health, weight control, and digestive health. All of these incredible benefits below whilst eating cake, who would have thought!
Fantastic source of vitamin C
Improves skin quality
Improves your absorption of iron from plant foods
Aids Digestion
Supports weight loss
Promotes hydration
Prevents Kidney stones
Let's Do This….
Dairy Free Lemon 'Cheeze'cake Recipe
Ingredients
Base
1 cup of almonds
1 cup of oats
1 cup of desiccated coconut
1/4 cup of flaxmeal
2 tbs Maple syrup
3 tbs lemon juice
1/2 tsp Himalayan salt
Cheezecake
1 1/2 cups of soaked cashews
1 can of coconut milk from the fridge
1/4 maple syrup
Juice of 5-6 lemons
Zest of 5 lemons
Directions
Before you start anything, Place your can of coconut milk in the fridge and soak the cashews for at least 4 hours in filtered water.
Start by adding all of the base ingredients into a food processor and blitz until the mixture in combined well. It's an idea to mostly pulse it so it doesn't get too smooth you want it a little chunky.
Pour the mixture into the cake tin and press it all down until it forms a base. Place it into the fridge.
Remove the can of coconut milk from the fridge. The only part you want it the thick part of the milk that has separated at the top. Scoop this out and place it into a blender
Add in the remainder of the cheezecake ingredients into a blender and blend on high speed until you get a smooth consistency.
Pour this part of the mixture on top of the base. if it has little bubbles in it gently drop the tin on a surface a few times to get them out.
Then place it into the freezer and leave for 8-10 hours.
When you are ready to serve/eat remove from the freezer for 30 minutes before serving.
Enjoy!
This is the perfect summer cake for a little get together with friends, a garden party or for yourself to indulge in! I hope you and whoever you may share it with enjoy it. Comment below and let me know what you think as well as what plantbased, dairy free cake recipe you'd like from me next…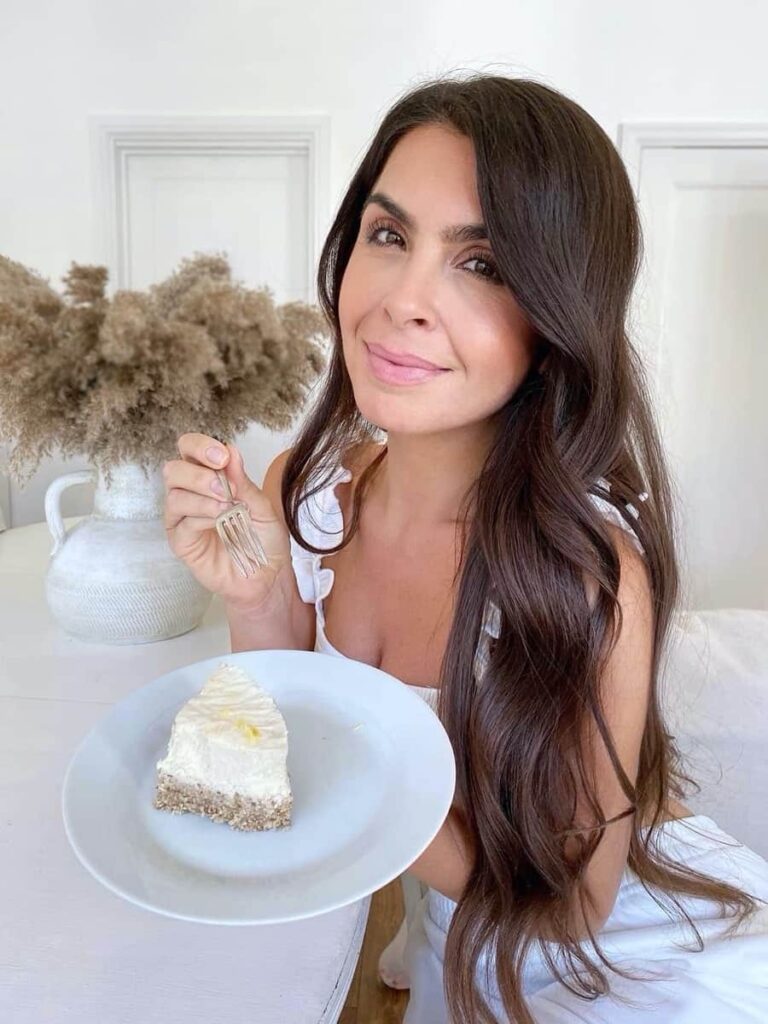 Lots of love
Honestly
Alessandra x