Raw Walnut Apple Cake Recipe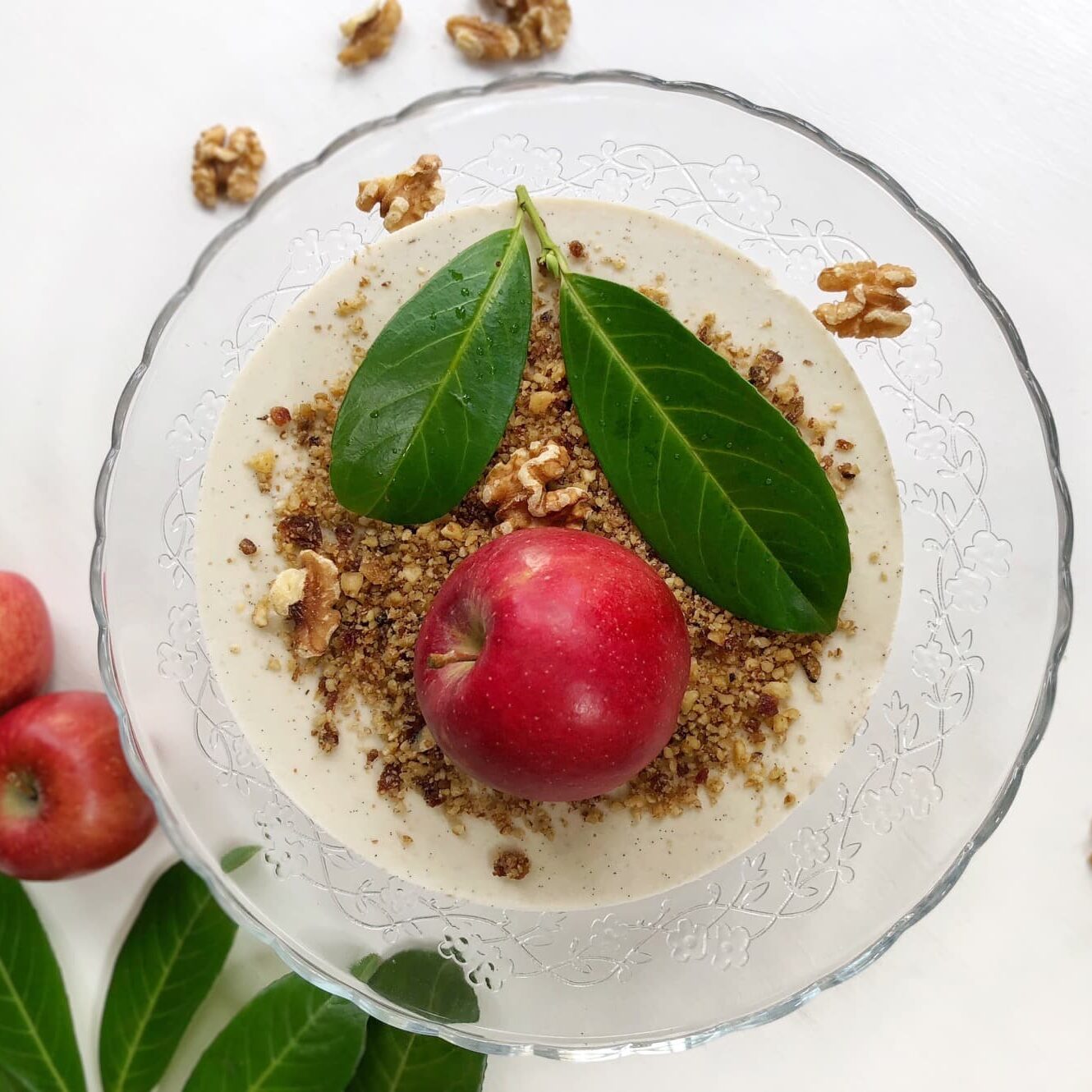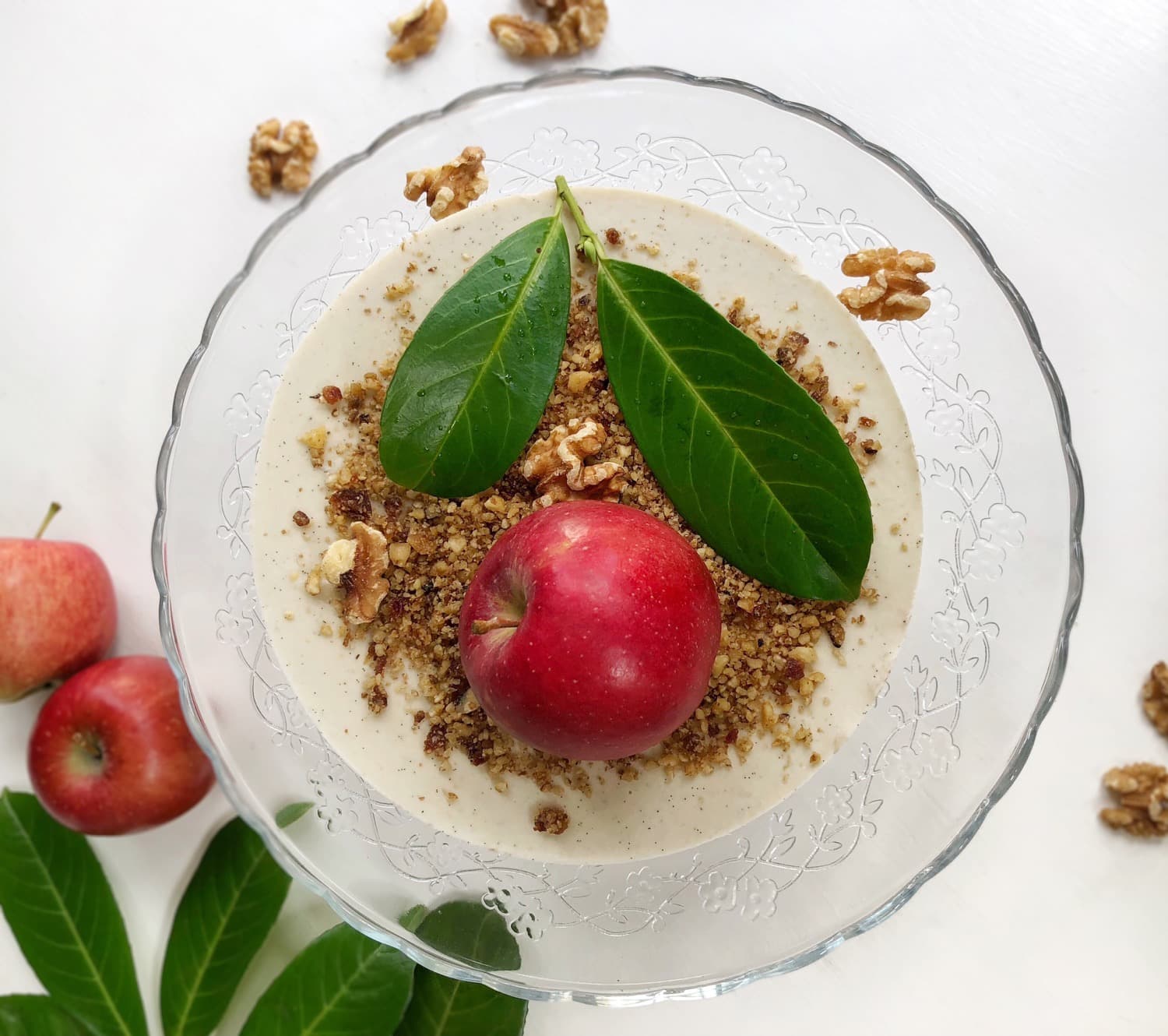 `Hi fam, I've been so busy this week I haven't had the chance really until now to really get into the most colourful season of the year! Just like the weather, I feel like I'm still stuck in summer. The temperature has hardly dropped and putting on a cozy jumper lasts about an hour before it gets to hot to bare. I'm not complaining, I'll take this weather every year, am I right!? There is something about autumn thought, the beautifully coloured trees, cozy candles and plant based spiced lattes that gets me inspired to get back in the kitchen and make raw, delicious cakes! With all of the colourful and warming foods in season it is so easy to get creative in autumn. My Raw Walnut Apple Cake Recipe kicks off this beautiful season in the HA kitchen perfectly!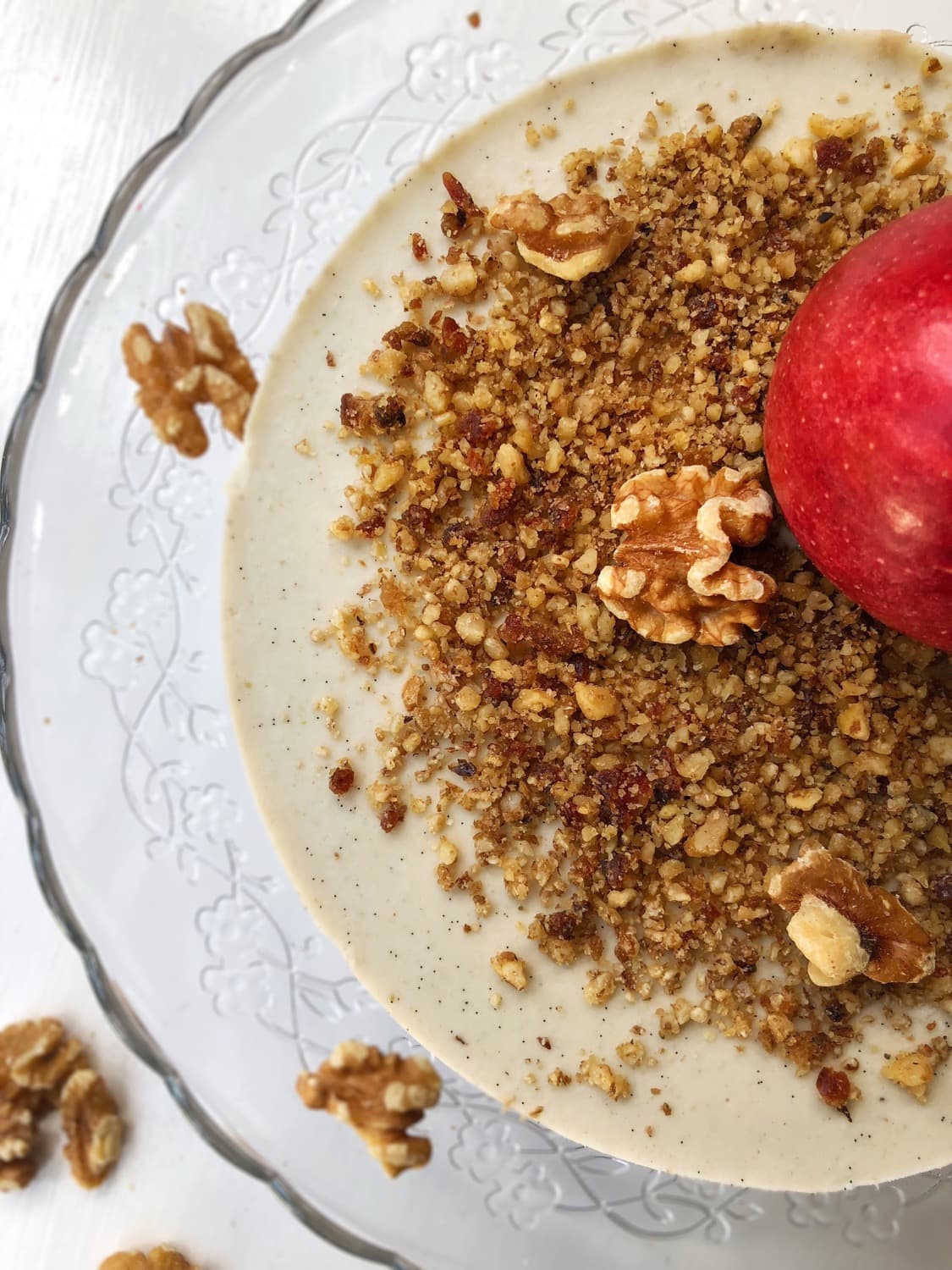 Walnuts
Ever noticed how some foods look just like some of our body parts? In this case walnuts look very similar to our brains! Could this be a coincidence or could it really mean something? Since one of the biggest benefits of walnut nutrition supports that very organ, the brain maybe there might just be something in it! Omega 3, polyunsaturated fat, polyphenols and vitamin E, may help reduce oxidative damage and inflammation in your brain. Only 1-1.5 ounces a day can significantly improves learning skills, memory and anxiety reduction.
A few other amazing health benefits..
Supports male reproductive health
Helps lower blood pressure
Helps manage type 2 Diabetes and lower your risk
Supports weight control
Keeps a healthy gut
Anti-inflammatory
Rich in antioxidants
Full of cancer fighting properties
Let's do this….
Raw Walnut Apple Cake Recipe
Ingredients
Crust
2 Apples, grated with skin
1 cup Walnuts
6 medjool dates
1 tablespoon lemon juice
1 cup desiccated coconut
1/2 teaspoon cinnamon
1/2 teaspoon nutmeg
Pinch of himalayan salt
Cream Layer
1 cup Coconut cream
1 tablespoon vanilla
1/2 teaspoon cinnamon
1 tablespoon maple syrup
1/2 cup of spring water
2 Apples
2 tablespoons lemon juice
Walnut & Date Crumble
1/4 cup walnut
2 Medjool dates
1/2 teaspoon cinnamon
Pinch of himalayan salt
Directions
Place all of the crust ingredients in a food processor and pulse until picture is well combine. Put mixture in a mixing bowl and add the grated apples and lemon juice and combine well.
Press this mixture into your cake tin, spread evenly and then place into the fridge.
In a pan on the lowest heat, melt the coconut cream, maple syrup, cinnamon and vanilla until smooth. While you are waiting for that to melt blend the apples, lemon juice and spring water. Add this to the coconut cream mixture and stir until all is combined and then pour onto the crust layer.
Place into the freezer for minimum of an hour to allow mixture to set.
For the walnut & date crumble simple add all of the ingredients into a food processor and pulse  until you get a crumbly texture.
Once the cake has set, remove it from the tin place the cake onto a stand and top with the walnut & date crumble.
Store in the fridge
Enjoy!
This is such a quick and easy recipe that you can make and enjoy without any effort at all while getting lots of beneficial nutrients. Not to mention impressing whoever you decide to share it with! Let me know what you think and what fall inspired dish you'd like to see next.
Until next time…
Lots of love
Honestly
Alessandra x