Hormone Balancing Maca-Caramel Smoothie Bowl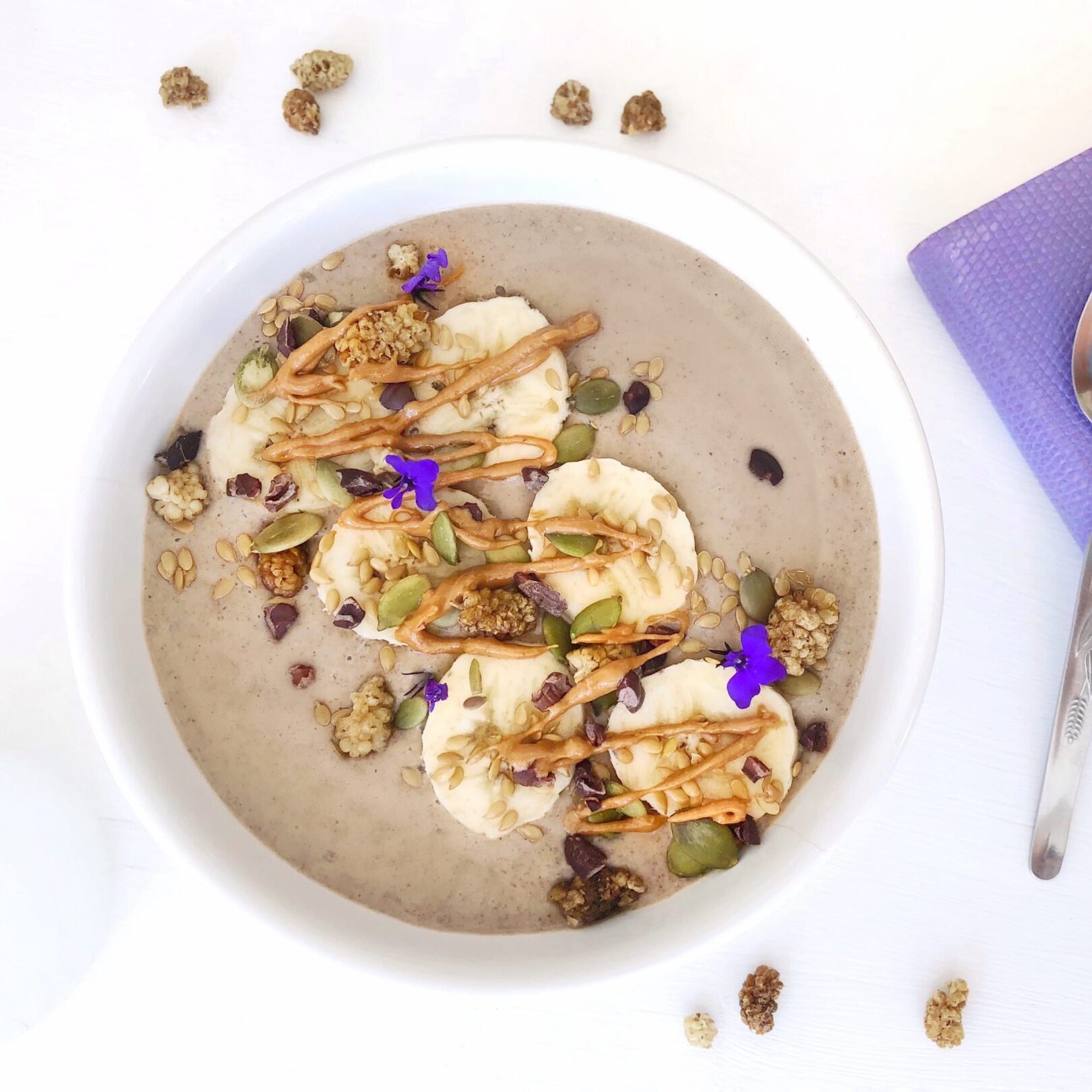 Hormones, something each and every one of us deal with daily. Only most of of suffer with issues resulting in unbalanced hormones making day to day life a little uncomfortable. Hormones play an important role from undertaking certain biological processes, including everything from growth to digestion to reproduction and more. They are chemicals that travel throughout the body, produced by the glands that make up the endocrine system, including the thyroid, the adrenals, the glands of the pancreatic islets, the female ovaries and the male testes. Bad lifestyle habits like stress, being overweight and dairy can throw your hormones out of balance and move you further away from your beauty goals. I believe that we should always look to nature and heal from within by naturally nourish, strengthen, beautify and balance your hormones. My Hormone Balancing Maca-Caramel Smoothie Bowl Recipe is full of this amazing plant!
Firstly, What Is Maca?
Maca is a a plant, the part that we eat though is the root, it's all in the name, Maca Root Powder. It is part of the cruciferous family (which includes veggies like broccoli, Brussels sprouts and cabbage) and a relative of the radish. You are probably wondering why we don't see it in the fresh veg aisle of the supermarket like we do our sprouts and cabbage. This is because typically it is dried out and turned into a nutrient-dense powder. Maca has been part of Peruvian cuisine for thousands of years picking up nicknames like "the Peruvian ginseng" to "the food of the Gods." Wow, now that's something isn't it?
Health Benefits
Let's go straight in and see what we get for one ounce (28 grams) of maca root powder contain? Here it is:
Fiber: 2 grams
Protein: 4 grams
Vitamin C: 133% of the RDI
Iron: 23% of the RDI
Vitamin B6: 15% of the RDI
Copper: 85% of the RDI
Potassium: 16% of the RDI
Increases libido in men and women, alleviates menopausal symptoms, improves bone health, enhances mood, natural energy booster, improves exercise performance, encourages healthy thyroid function, helps to control the glucose level in blood and increases fertility in men and women!
Which Maca Do I Buy?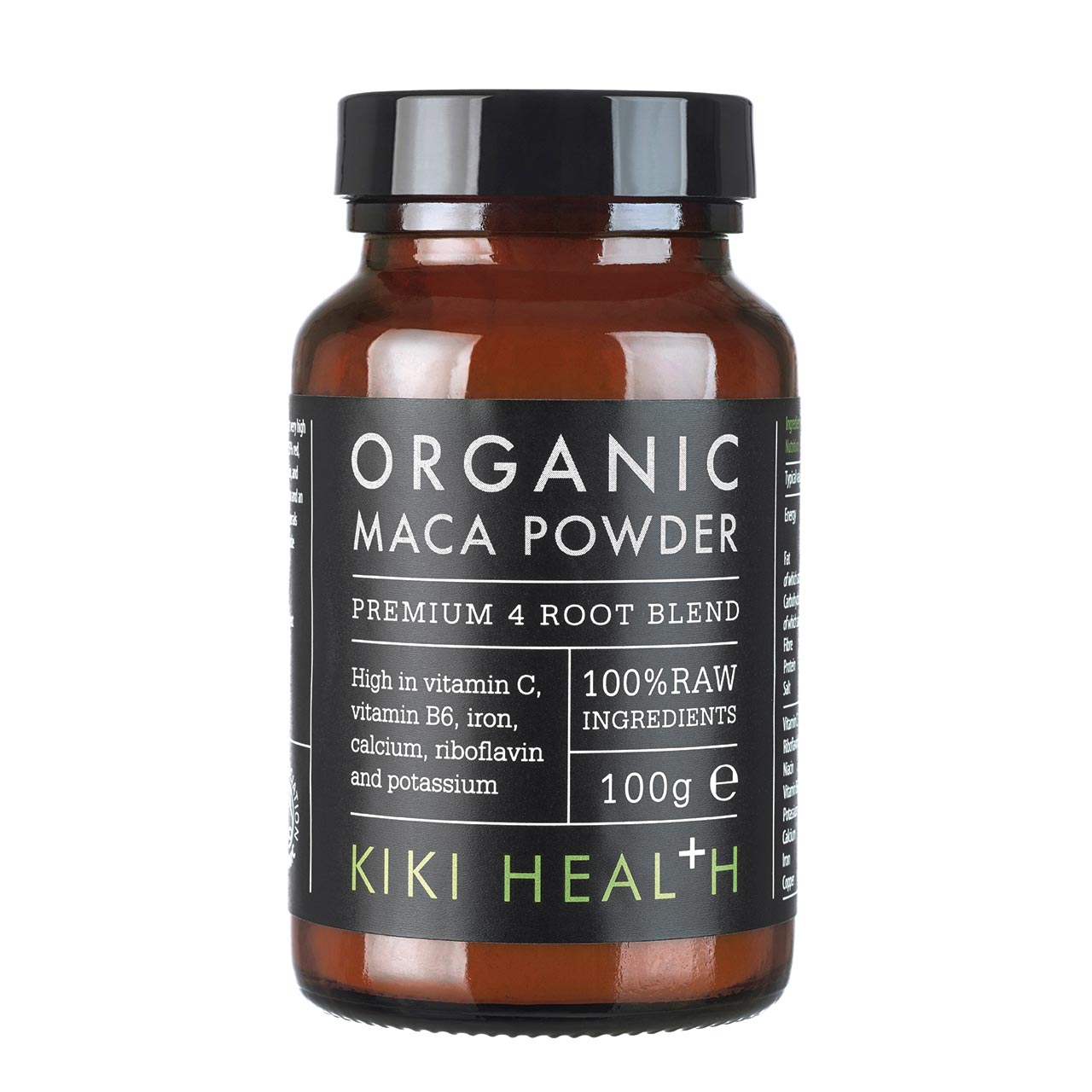 Most of us will only be familiar with the yellow maca but did you know there are actually 4 different roots. The yellow, red, purple and black. Each colour has unique properties and work better for certain purposes. So we need to be consuming each one to benefit from the benefits! My favourite is Kiki Health of course as their Maca powder has 25% of each colour and as always is organic and high quality while still being well priced.
If you need to stock up on maca or anything else that you may need then don't forget to use my 10% off code honestlyalessandra at the checkout.
Let's do this!
Hormone Balancing Maca-Caramel Smoothie Bowl Recipe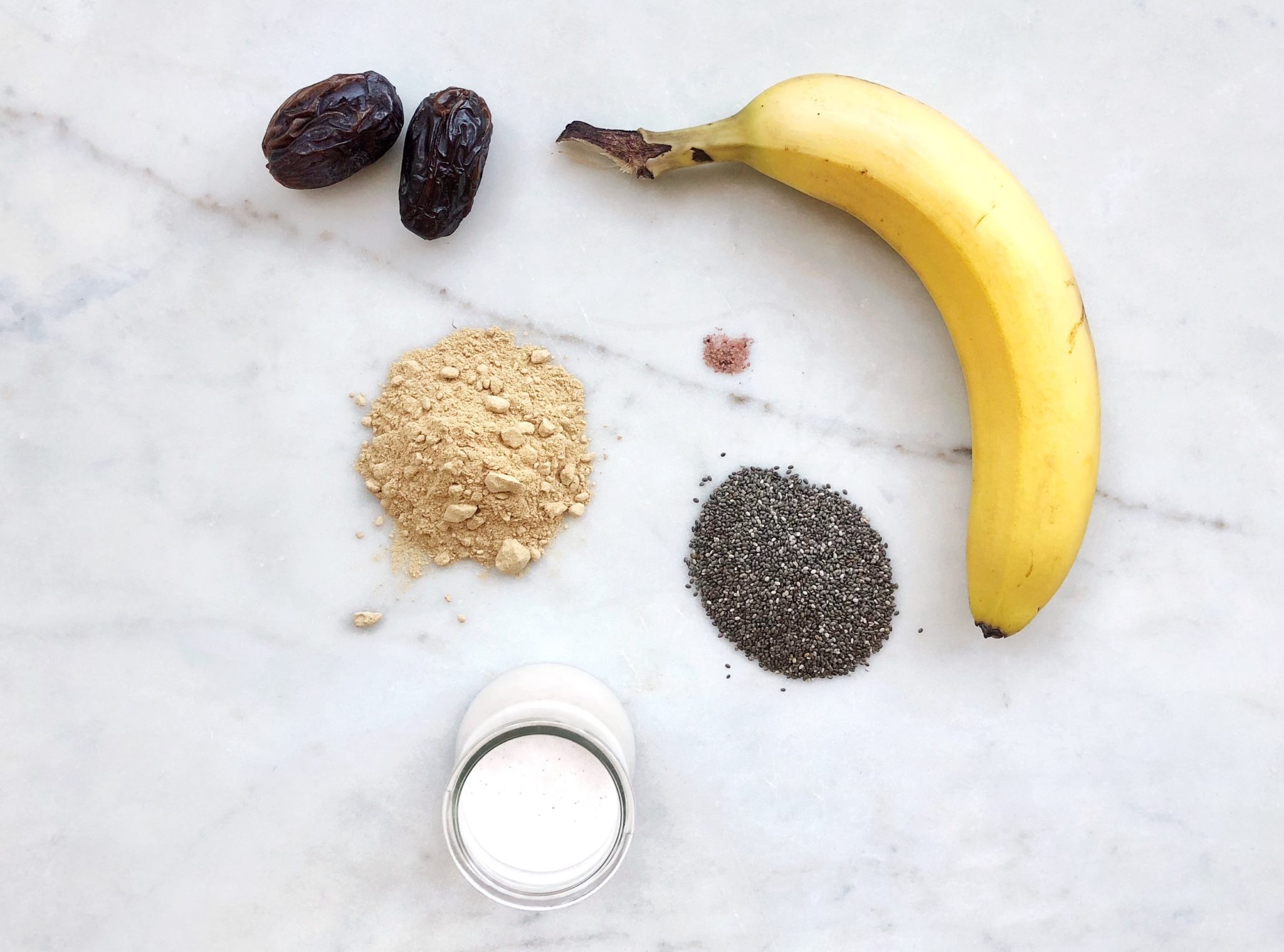 Ingredients
yields 2 

1 tablespoon Maca powder ( I use Kikihealth 4 root organic blend)
2 dates
1 Bananas
2 tablespoon chia seeds
2 tablespoons of desiccated coconut
Pinch of Himalayan salt
3/4 cup of almond milk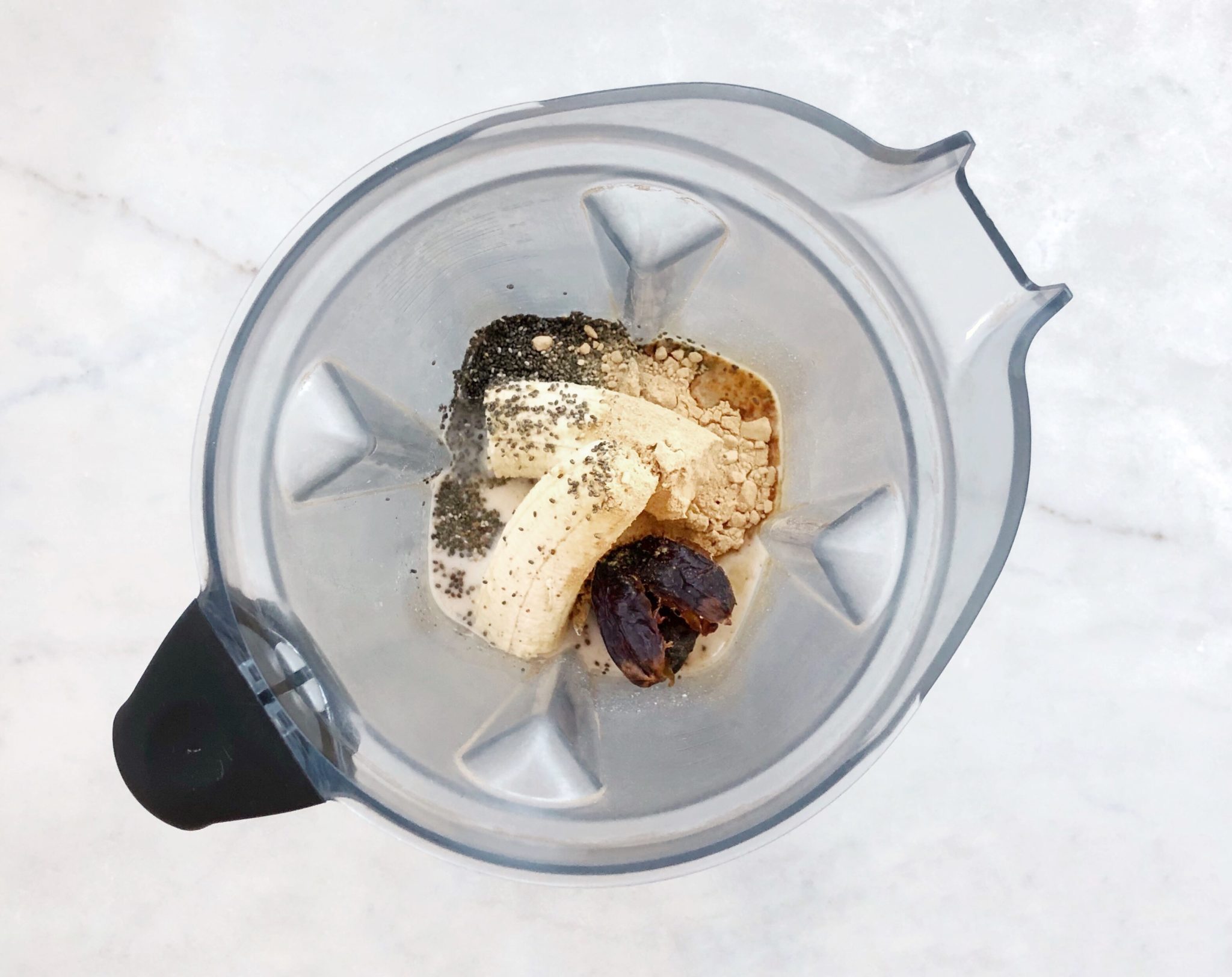 Directions
Place all of the ingredients in a blender and blend at full speed. (Remember to remove the pips from the dates)
Once all the ingredients are combined you will have a thick and creamy texture.
Pour into a bowl.
Decorate with your favourite toppings. I have used granola, banana, Brazil nut and almond butter. Whatever you want, be creative!
I hope My Hormone Balancing Maca-Caramel Smoothie Bowl Recipe has inspired you to start to have maca more often in your diet. It is so easy to add to all kinds of smoothies, homemade snack bars or even mixed in with grains like quinoa. Take a look at my decadent Maca Almond Milkshake , great to satisfy an afternoon sweet craving.
Until next time…
Honestly
Alessandra
x