How To | Swap, Drop & Lock Sustainable Fashion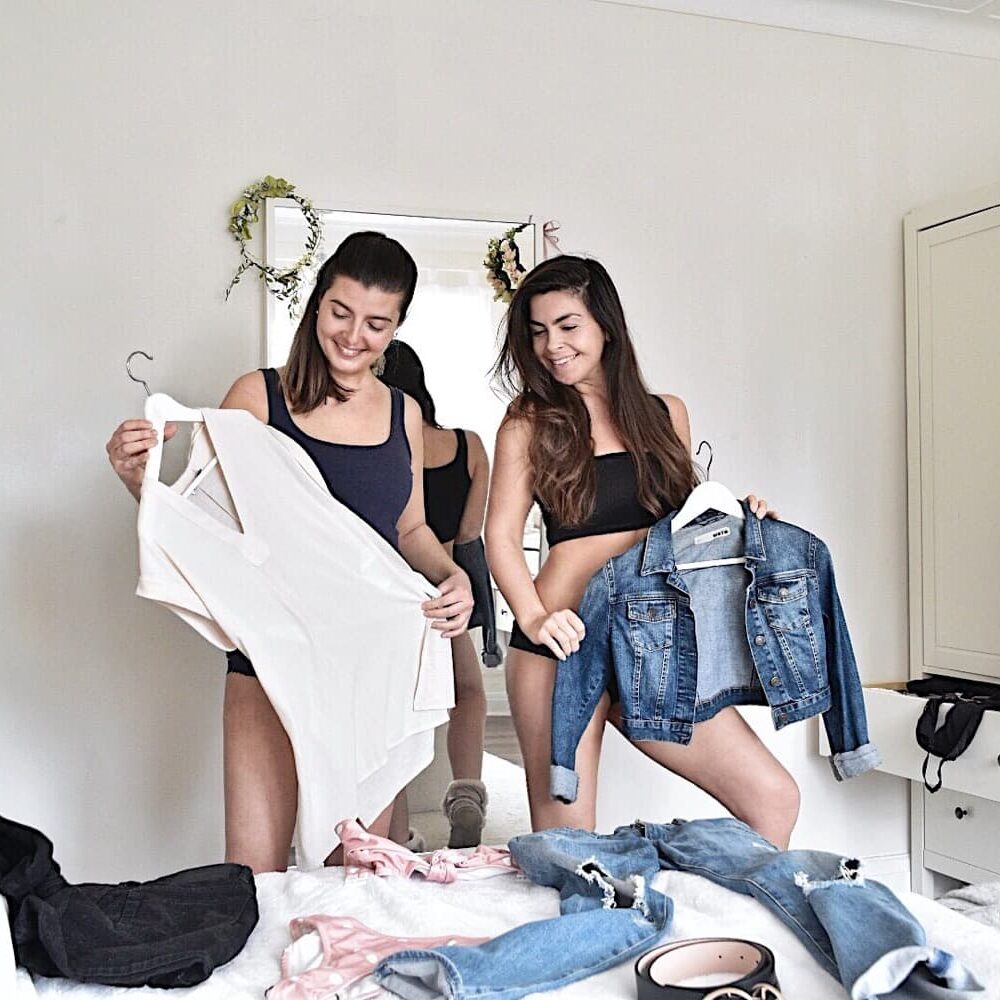 What a start to the year it's been! From attending events where I get to meet like minded, inspirational people, collaborating with more and more great brands to spread the plantbased message. To an absolute highlight, being a panelist at Vevolution! It's no wonder I feel like I'm on cloud 9! If you have been following me on my insta stories you will know that public speaking has been a huge fear of mine and this year was the year I wanted to squash some of those fears. That's one down already!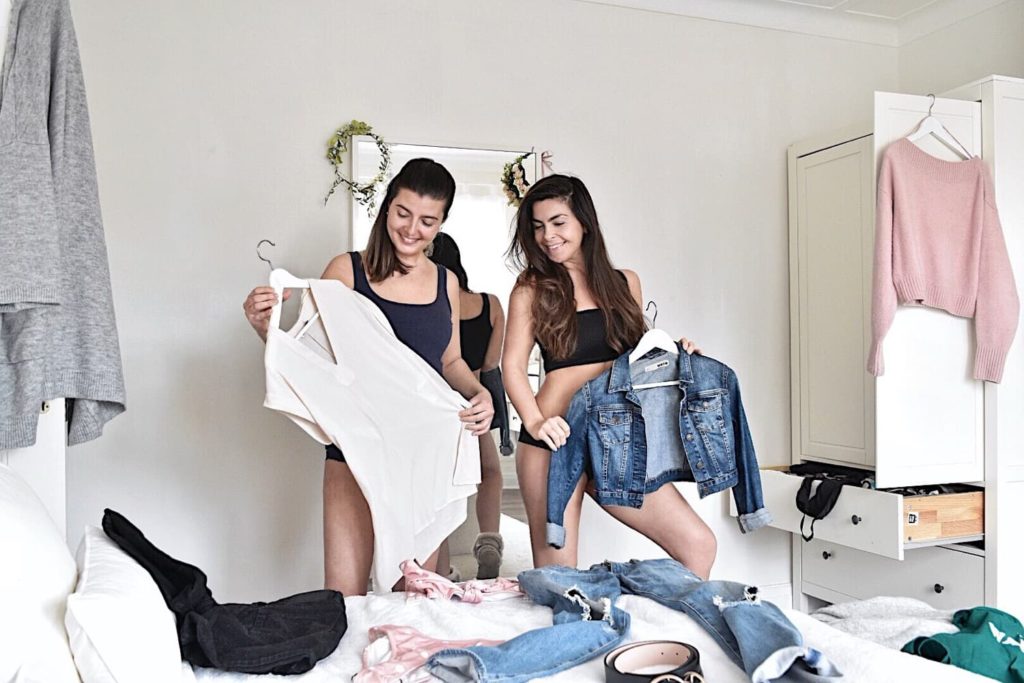 The talk topic was How Veganism Is Reshaping The Fashion + Beauty Industry which is a little different to what I normally talk about but I definitely had something to say! I learned so much from this experience. Firstly that public speaking isn't so bad and secondly that sustainable fashion/beauty is something I definitely want to learn and share more of. So let's learn How To | Swap, Drop & Lock Sustainable Fashion.
What IS Fast Fashion
Fast fashion is inexpensive clothing produced rapidly by mass-market retailers in response to the latest trends. Meaning materials being used are cheap and dangerous to us and the planet. Workers are being underpaid and treated badly and textile greenhouse gas emissions is more than the emissions of all international flights and maritime shipping combined. So trying to 'keep up' with the latest celeb trends has resulted in many buying clothes daily/weekly has already had devastating effects on us and our entire planet.
When polyester garments are washed in domestic washing machines, they shed microfibres that add to the increasing levels of plastic in our oceans.
Textile dyeing is the second largest polluter of clean water globally, after agriculture.
Cotton growing requires high levels of water and pesticides to prevent crop failure
Farmers are paid pitifully, and exposed to the toxic pesticides
One pair of jeans takes 7,000 litres of water to produce
 A t-shirt, 2,700 litres of water to make just one
In 2015, greenhouse gas emissions from textiles production globally totalled 1.2 billion tonnes of CO2equivalent, according to a report by the industry-led Circular Fibres Initiative. This is more than the emissions of all international flights and maritime shipping combined.
How To | Swap, Drop & Lock Sustainable Fashion
It's time to take responsibility and make changes, below are my 3 simple rules….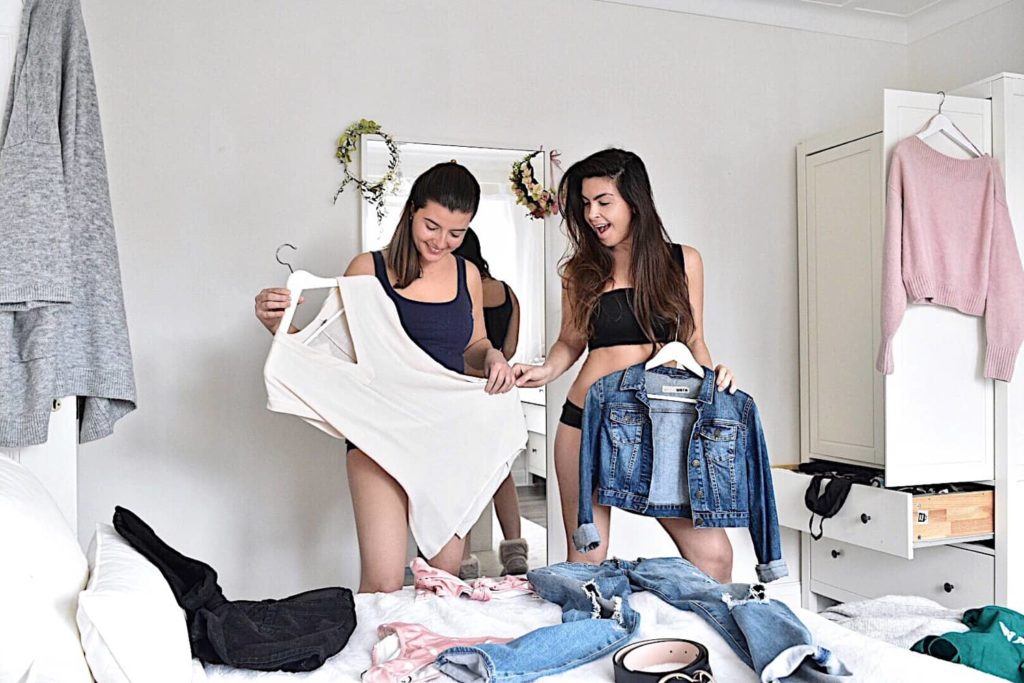 Swap
There is always something of someones you like and something someone likes of yours, so my first step is to swap it! A great place to start is doing this with friends and family. There are also so many swap shops and events being held in communities. Where you can go along with your bits and swap with people out there doing the same! A great Instagram account to follow is @storiesbehindthings where you can be inspired by two best friends spreading the message. While being kept up to date with consuming consciously!
Drop
Who is guilty of not actually wearing 40% of what they own? I was briefly in my teens and I remember it being something that eventually really irritated me. Looking at clothes hanging in the wardrobe that I hardly ever wore or never wore at all zapped my energy. If you are not into swapping or don't have time for it then just getting rid of it is the best thing to do. Giving it to a local charity is something I always enjoy doing as I like to be able to pass on to others. Or selling your unloved bits on Ebay or depop is another great way of cleaning out your closet whilst making a few quid! Whatever you do drop it!
Lock
Buy and keep things you LOVE and lock it down! Buying high quality pieces that are ethically produced that you fall head over heels in love with will mean you will wear them always and keep for as long as you can. I have always been this type of shopper. I love buying classic, quality pieces that I can wear over and over again. It might mean you need to spend a little more but if you are buying less it works out the same if not better.
You will find you will save money in the long run. As you build your wardrobe and even repair or tailer your most prized pieces to keep them in your life. You will find that you come to a point where you're satisfied with what you have. Meaning clothes shopping moves down the importance list and other more satisfying things take its place.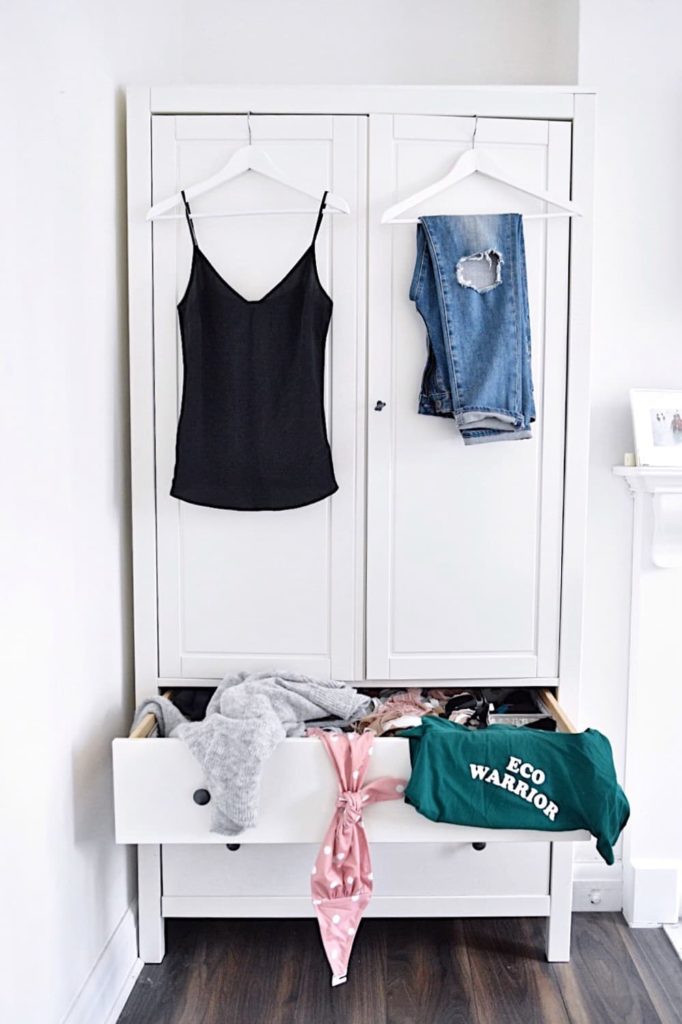 The fashion industry is now the second largest generator of pollution on Earth after oil"
I really recommend for you to watch a fantastic documentory True Cost. To really opens your eyes to this as like me I did't even know how much of an impact fast fashion has had on us an our planet.
Most importantly each one of us hold the power to put an end to this fast fatal fashion. STOP BUYING and supporting these cheap, nasty brands. It's well and truly time for a fashion revolution.
If you would like to listen to the talk I have linked it here for you
Lots of love…
Honestly
Alessandra x