Immune Boosting Smoothie Bowl Recipe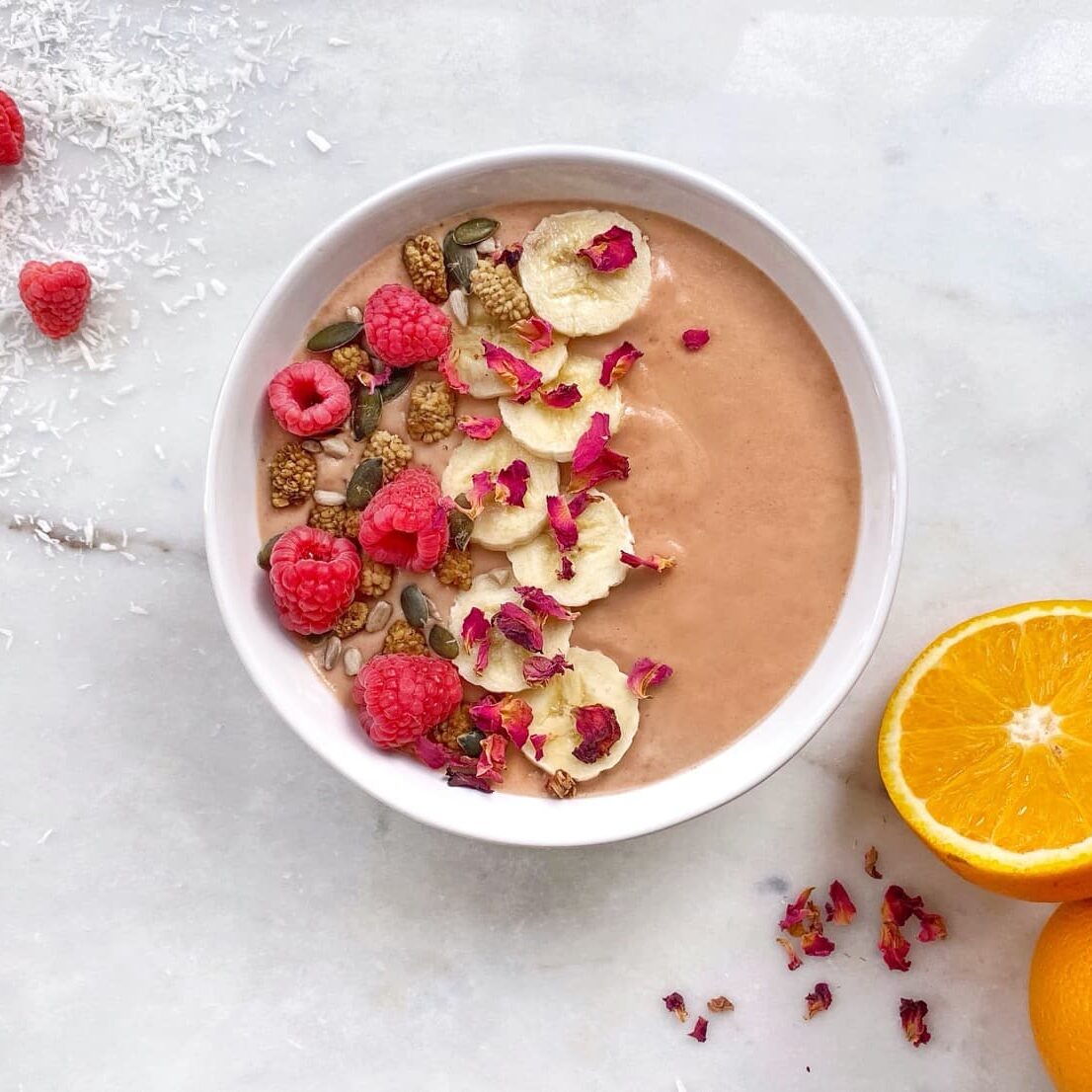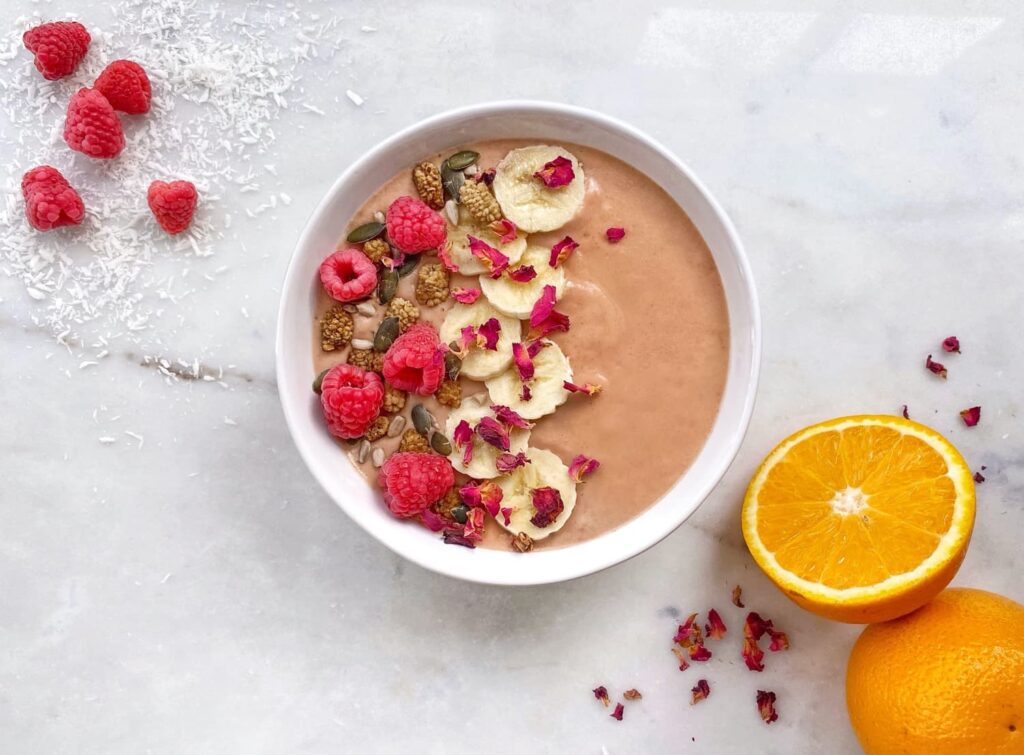 Since this pandemic isn't going away anytime soon I thought it was an idea to create a smoothie bowl that supports and builds our immune systems to help protect against this virus. My Immune Boosting Smoothie Bowl Recipe consists of foods that specifically target the immune system. Along with taking the steps to keep ourselves safe from this, eating antioxidant healing foods is the first line of defence.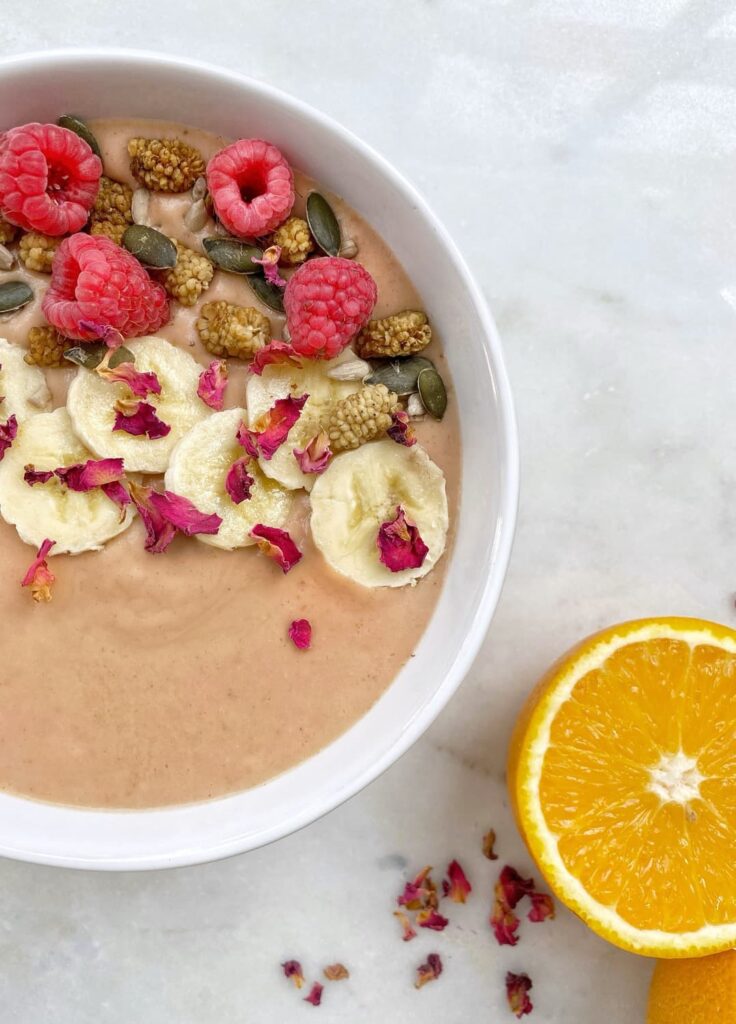 Foods that weaken the immune system to avoid!
Refined sugar
Alcohol
Processed foods
Refined carbohydrates
Soda
Candy
White bread
Let's do this..
Immune Boosting Smoothie Bowl Recipe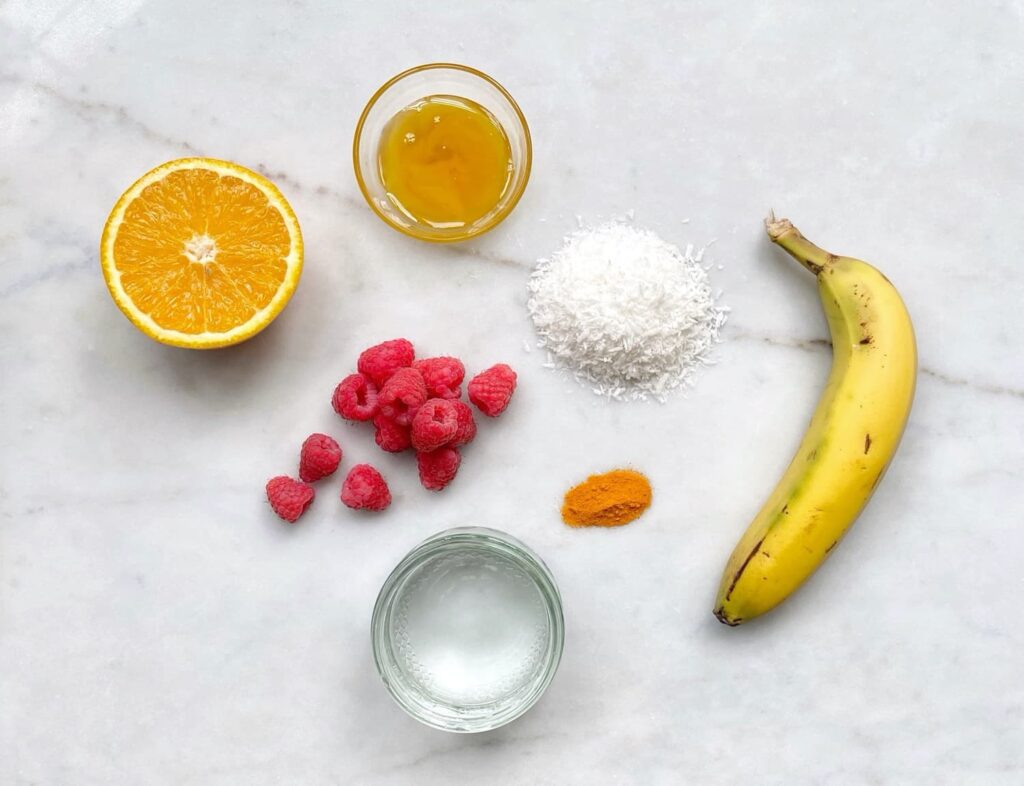 Ingredients
2 Bananas
1/4 cup of desiccated coconut
1/2 an orange
Handful of raspberries
1/4 teaspoon Turmeric
1 tablespoon Honey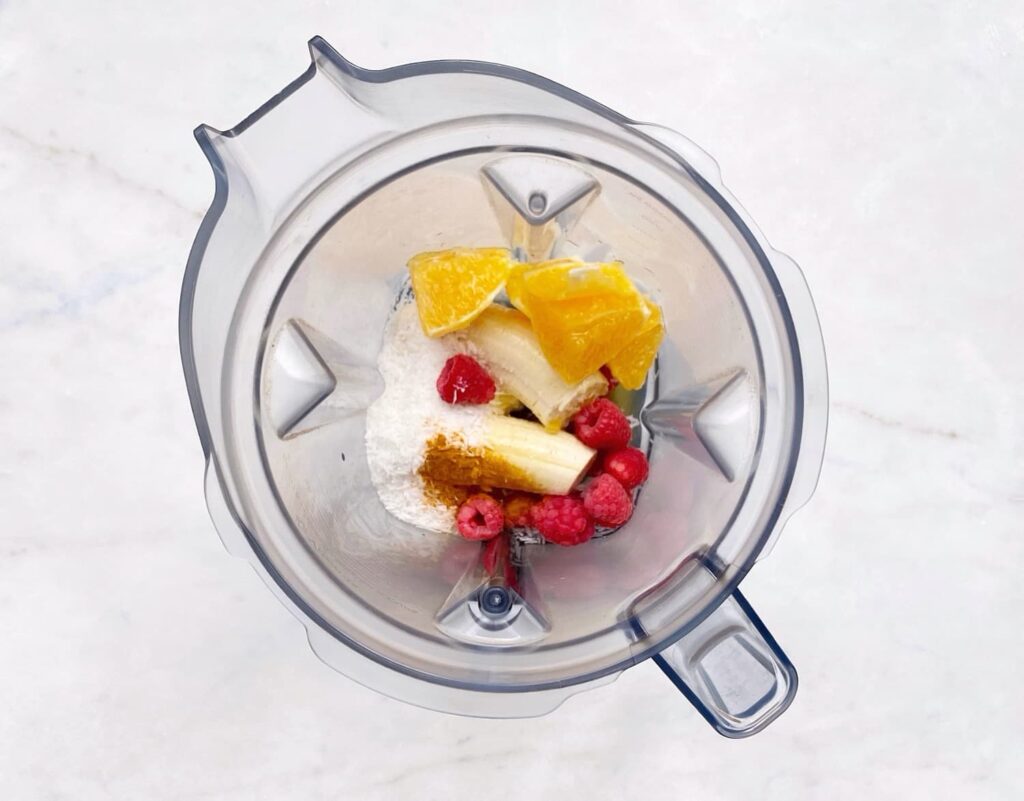 Directions
Place all of the ingredients in a high speed blender and blend at high speed until mixture is smooth and combined
Pour into your bowl, top with your favourite toppings and enjoy!
I really hope you enjoy this smoothie bowl and make it an integral past of your diet over the next few weeks. Sending you all the strength and love to get through this difficult time. We have prepared by buying games, recipe books to inspire me to cook the days away… Meditate, don't forget to meditate.

Here is another Immune boosting recipe for you to enjoy over the next few months My All Natural Immune Boosting Elixir Recipe

Stay strong
Lots of love
Honestly
Alessandra x