Lazy All Plant Lentil Stew Recipe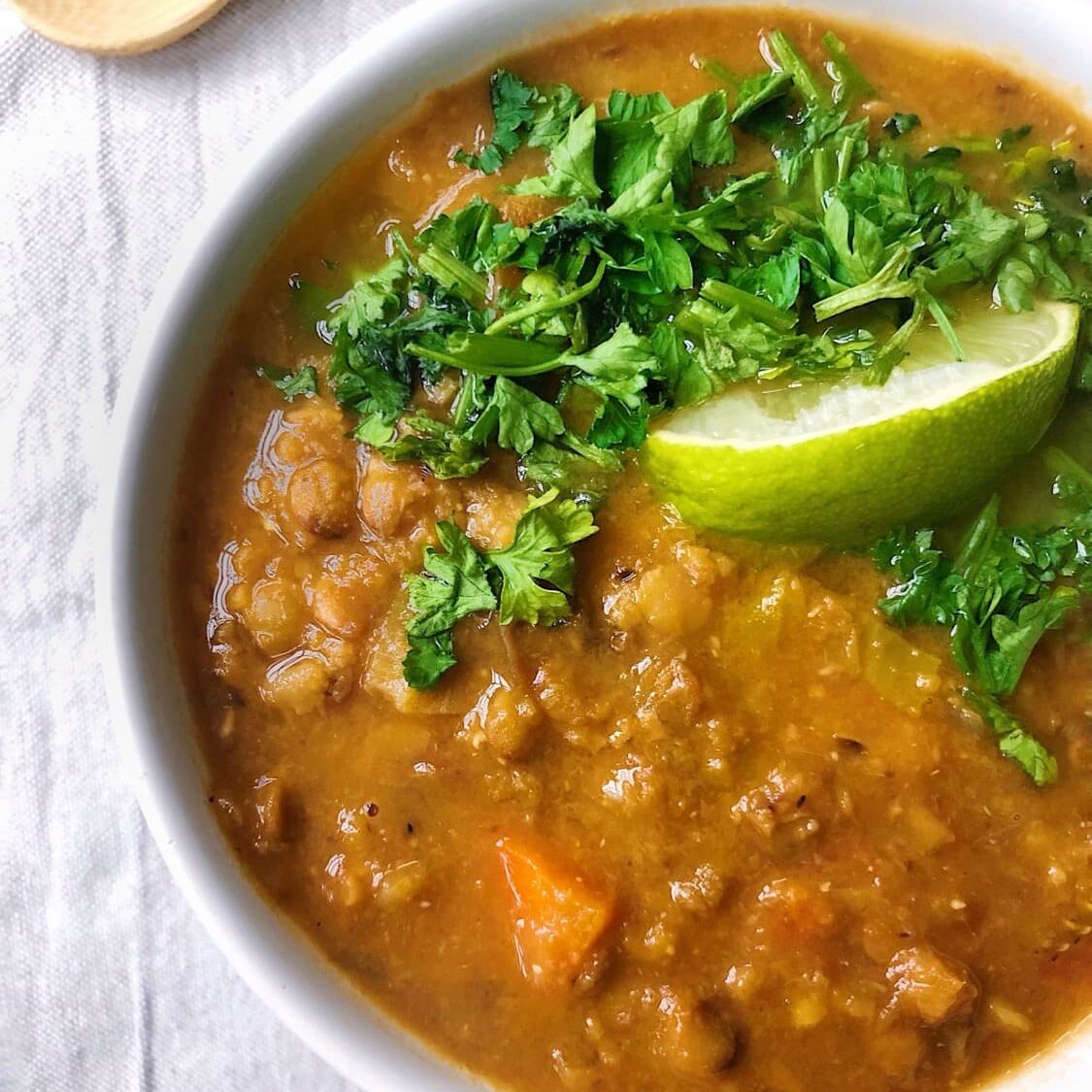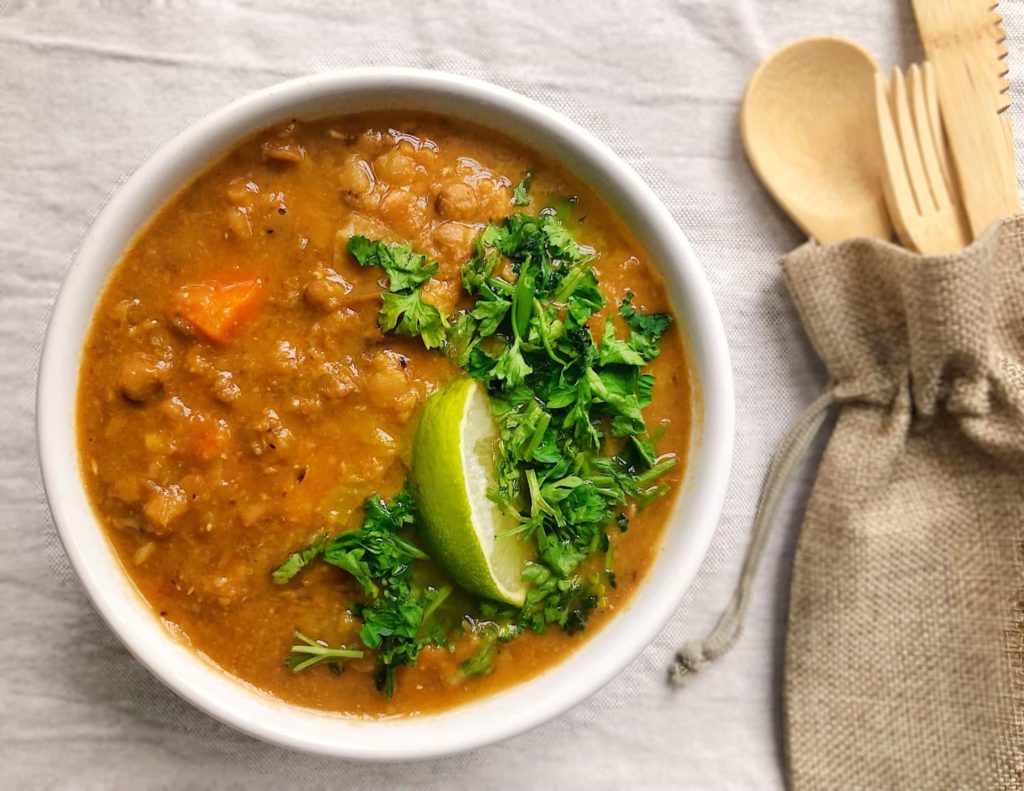 Hey fam! It's that time of the year where I start to crave warming, hearty, filling soups and stews! It's also a time of year where you want to get home and get something warm in your belly fast. My Lazy All Plant Lentil Stew Recipe is filled with protein-packed lentils, immune-boosting herbs and spices. This is the perfect go to meal and lazy day one pot cooking, Meaning there are no excuses when it comes to eating healthy over the winter!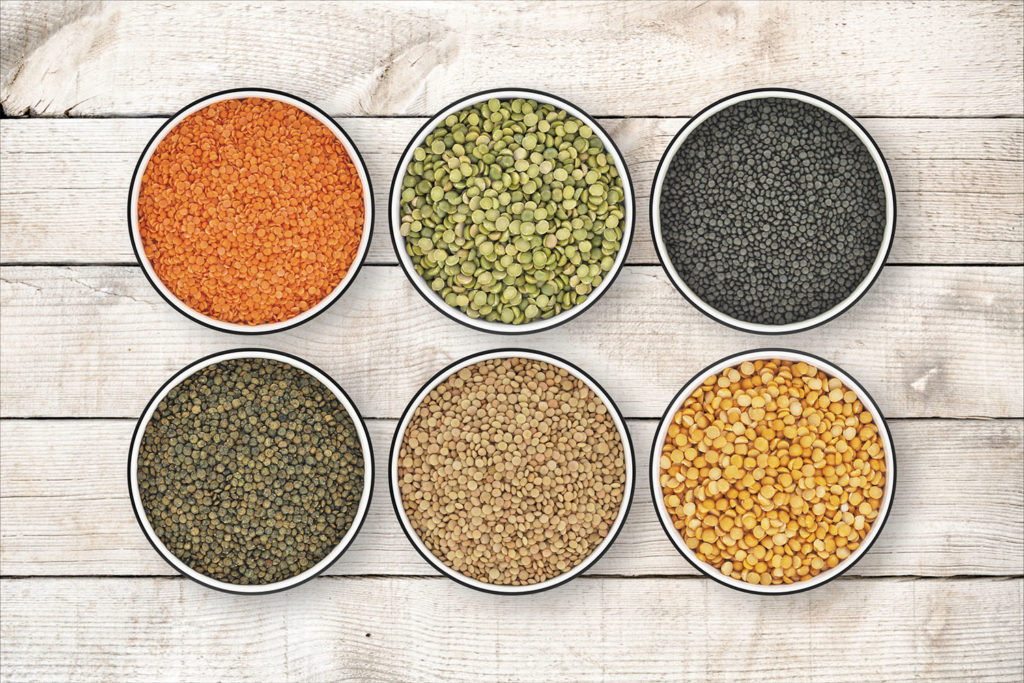 Lentils
Low in calories and high in nutrition, lentils are the perfect legume to eat regularly. From soups to to salads lentils are a fantastic hearty plantbased food. Lentils are rich in dietary fiber—the soluble and insoluble type. Soluble fiber forms a gel-like substance in the digestive tract that grabs bile and pushes it out of the body, whereas, insoluble fiber helps increase stool bulk and prevent constipation. Easy, flavour absorbing, quick to cook and available throughout the year. Lentils are one food to keep stocked in your pantry.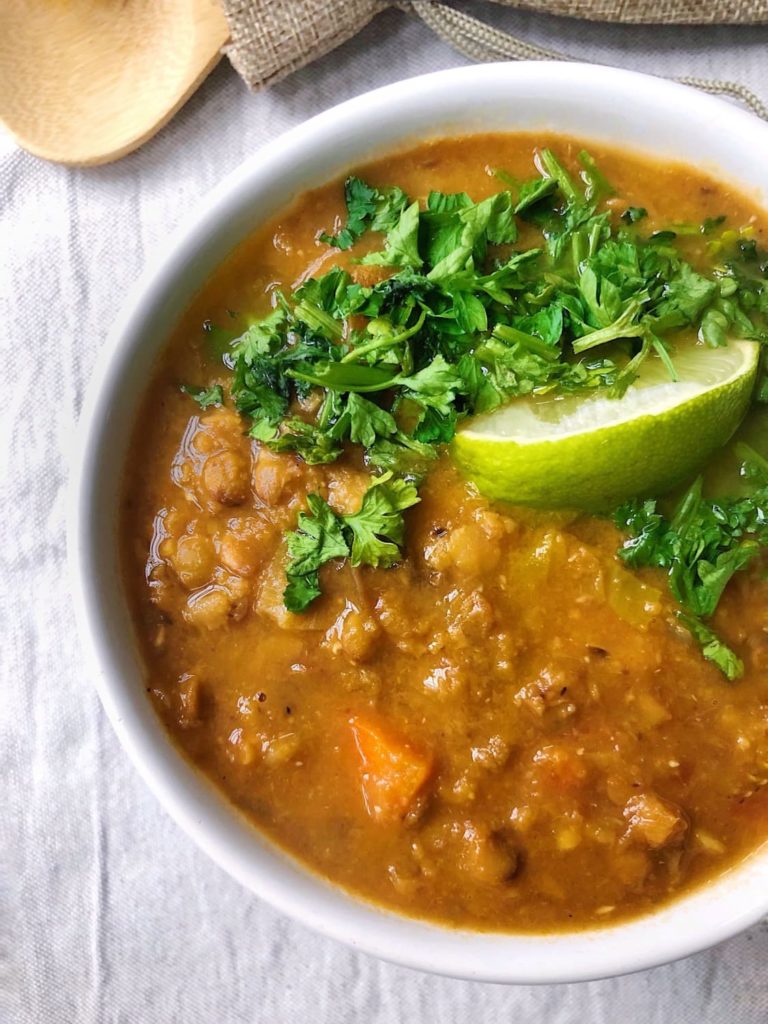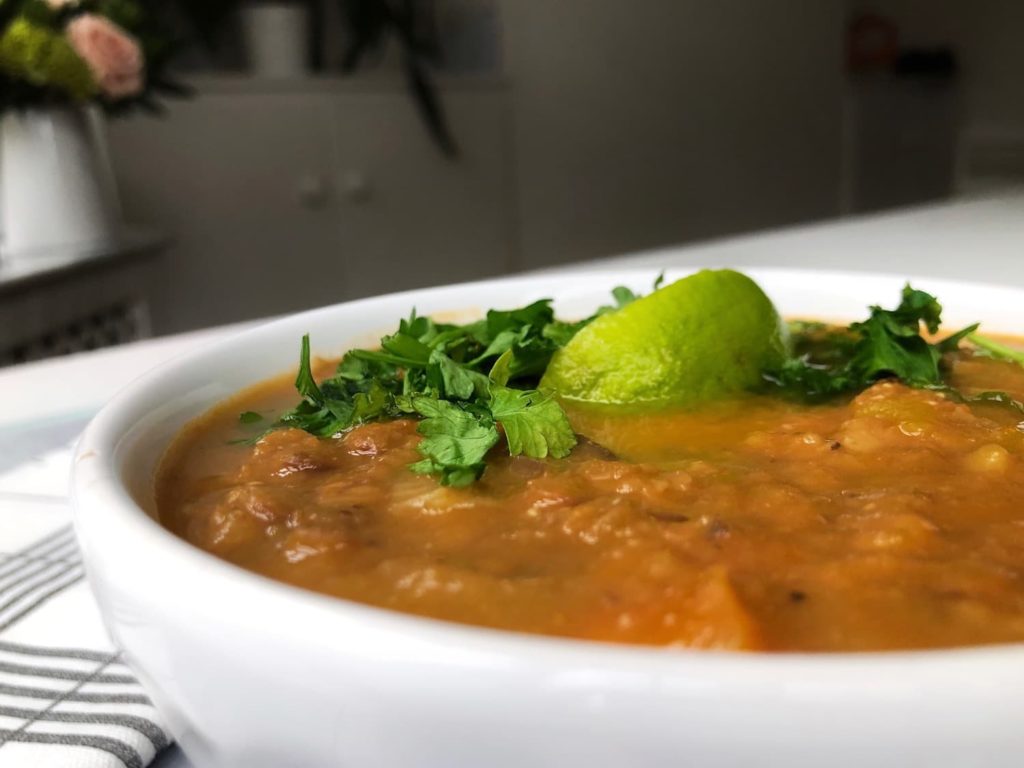 Let's do this…
Lazy All Plant Lentil Stew Recipe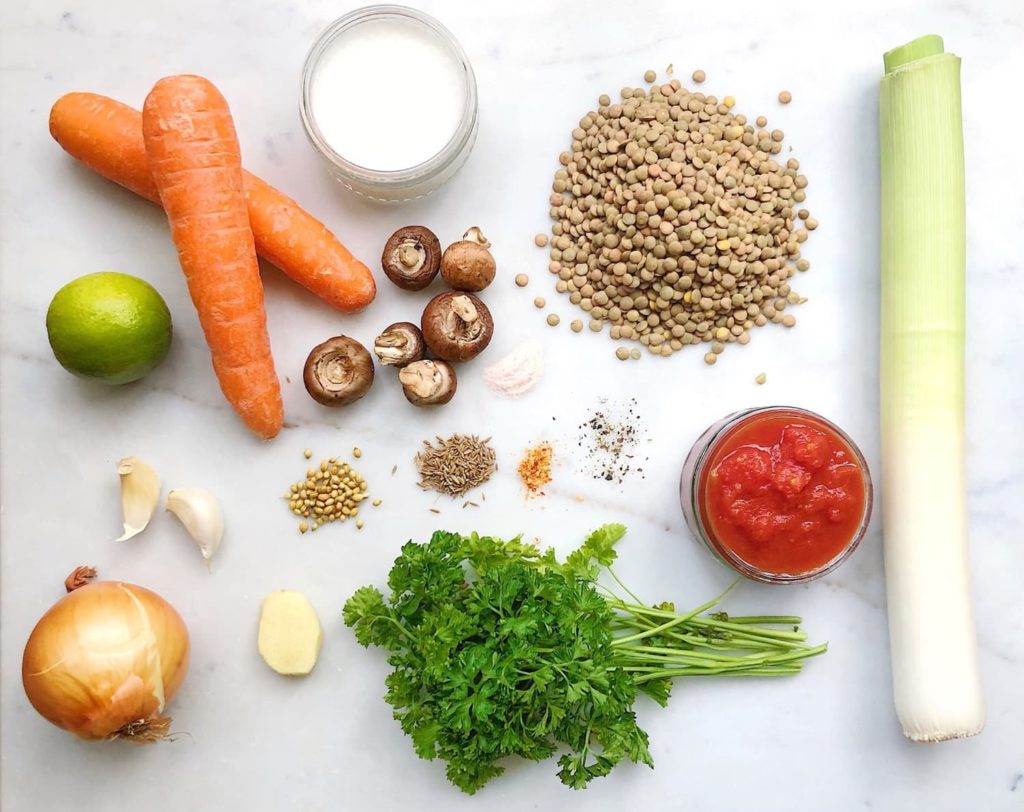 Ingredients
2 cups Lentils
4 Carrots
1 Leeks
1 Onion
4 Garlic
2 inch of ginger peeled
2 limes
1 Tomato puree/ tinned
2 Veg stock
1 can of coconut milk
2 litres of spring water
1/4 teaspoon Chilli flakes
1/4 teaspoon cumin seeds
1 teaspoon corriander seeds
Himalayan Salt
Pepper
Parsley
Directions
I always buy dried lentils so if you do make sure you soak them the night before so that you are ready for this recipe.
Start by cutting the onions, garlic and celery. Place into a large pan and sauté until golden with water.
Next grate in the ginger and remember to remove the skin before you do.
Once sautéed add in the spices, coriander and cumin seeds and, chilli flakes, Himalayan salt and pepper. Keep adding in water if needed don't let anything stick to the pan.
Slice the carrots and leeks into small chunks and add into the pan, followed by the lentils.
Stir all the ingredients to combine.
Next add in the tomato puree, spring water and veg stock broth/cube.
Bring to boil then turn down to a simmer. Partially cover pot and turn heat to medium-low. Simmer until lentils are soft, about 20-30 minutes.
5 minutes in add in the coconut milk
Keep checking and stirring, you may need to add in a little more water depending what constancy you want.
Once cooked, put half of the mixture in a high speed blender an blend the mixture. Once blended add the mixture back into the pot and stir everything together
Serve with fresh coriander and the juice of a lime, enjoy!
This is such an easy and satisfying dish full of antioxidants and rich in protein which you can make and enjoy day after day. It gets more tasty as time goes on too. So when you're busy with life you can just re heat this recipe really easily (with a splash of water) and you're good to go.
Lot's of love..
Honestly
Alessandra x