Plantalicious Massaman Curry Recipe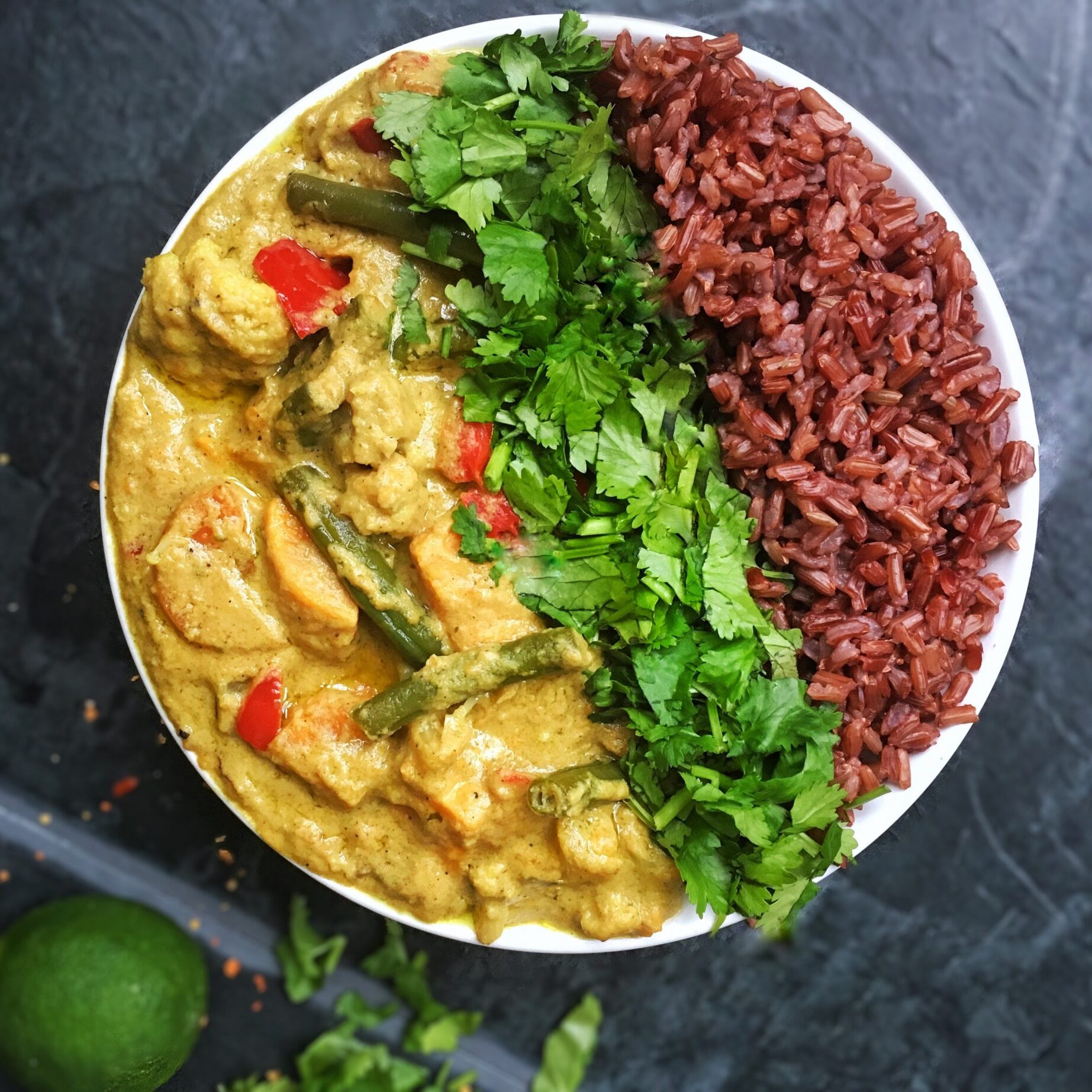 If you are looking for a flavourful, fresh, filling all plant based dish then keep reading. Today my loves I am sharing one of my favourite recipes of all time, my Plantalicious Massaman Curry Recipe. I still remember the very first time I ever tried it a few years back in Thailand, I swear I ate it nearly every meal out there after that until I got back home LOL!  Making these sorts of dishes can seem overwhelming so I have made it super simple to make you just need your ingredients, a  blender and a stove… are you ready?
 
Spices
Did you know cultures that eat a lot of spicy foods have the lowest incidents of heart attacks and strokes?! From seeds, leaves  to barks and roots each spice has antibacterial and antiviral properties and many are high in B-vitamins and trace minerals. Herbs and spices have been important throughout history primarily for their medicinal and healing properties long before we started to use them in foods like curry!
Below are a few spices and what they do for our health when we eat them….
Cumin
Antimicrobial
Reduces flatulence
Treats respiratory disorders
Treats insomnia
Promotes skin health
Prevents diabetes
Turmeric
Anti- inflammatory
Improve brain function
fight alzheimer's
Reduces the risk of heart disease and cancer
Relieve arthritis
Suppresses enzymes that activate carcinogens.
Cinnamon
Has the highest antioxidant value of any spice
Lower blood sugar
Alleviates nausea
Fat burning
Increases sensitivity to insulin
Ginger
Relieves nausea including morning sickness, chemotherapy and sea sickness
Helps with pain management
Anti-inflammatory
Soothes sore muscles
Reduces the aches of osteoarthritis
It's amazing how many benefits there are and these spices are all in today's recipe!
So let's get cooking..
Plantalicious Massaman Curry Recipe
Ingredients
Curry paste
1/2 cup of roasted cashews
1/4 cup of maple syrup
1/4 cup of tamari
Juice of two limes
1 1/2 teaspoons of lime rind
3 inch piece of ginger
3-4 leaves of kafir lime
chilli
1 stalk of lemongrass
1 teaspoon cumin
1/8 teaspoon cardamom
1 teaspoon coriander
1 teaspoon turmeric
1/2 teaspoon cinnamon
1/4 teaspoon cloves
1/8 teaspoon nutmeg
1/8 teaspoon pepper
Curry
1 packet of coconut cream
1 can of coconut milk
3 bay leaves
1 veg stock
1 large sweet potato
2 carrots
1 cup of cauliflower
1/2 cup of green beans
1 red pepper
tofu
1 pack of fresh coriander
1 teaspoon of Himalayan salt
Black pepper to taste
3 cups of spring water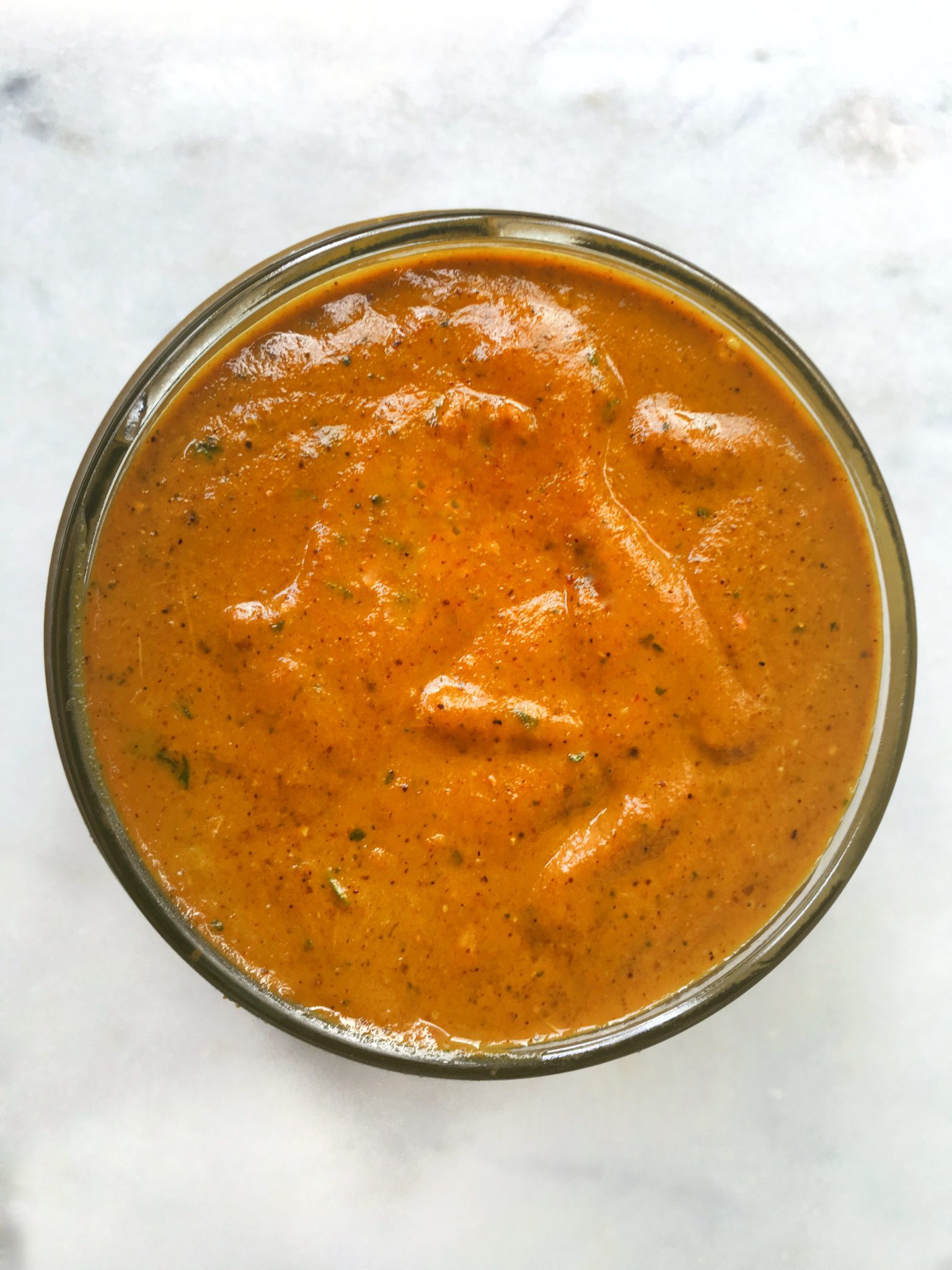 Directions 
Blend all of the curry paste ingredients in a high speed blender until mixture is smooth. Once blended place into a glass container and place into the fridge . I like to leave it overnight to allow the flavours to really infuse, otherwise a few hours is fine.
In a large pan boil the coconut milk, coconut cream, veg stock, bay leaves and spring water.
Add in the curry paste and stir until all is combined.
Once boiling add in vegetables in this order; sweet potato. 5 mins after the cauliflower, carrots and green beans  and then another 5 minutes after the red pepper, tofu, Himalayan salt and black pepper
Leave to cook for 30 mins until all veg is cooked and then serve. Remember to put the rice on too!
Once ready plate up, garnish with coriander and thoroughly enjoy!
Tip; If you leave it in the fridge until the next day the flavours really have a chance to infuse meaning it will be extra tasty the following day!
You are going to LOVE this curry recipe and so will anyone you share it with, yes even the meat eaters! This is one of those recipes that I always make to prove that plant based food is tastier then non plant based. Also if you haven't seen my blog about where to eat plant based in Thailand Koh Samui then make sure you have a read! Let me know what you think by sharing your comments below.
Until next time…
Honestly
Alessandra x