Plantbased Beetroot Coconut Latte Recipe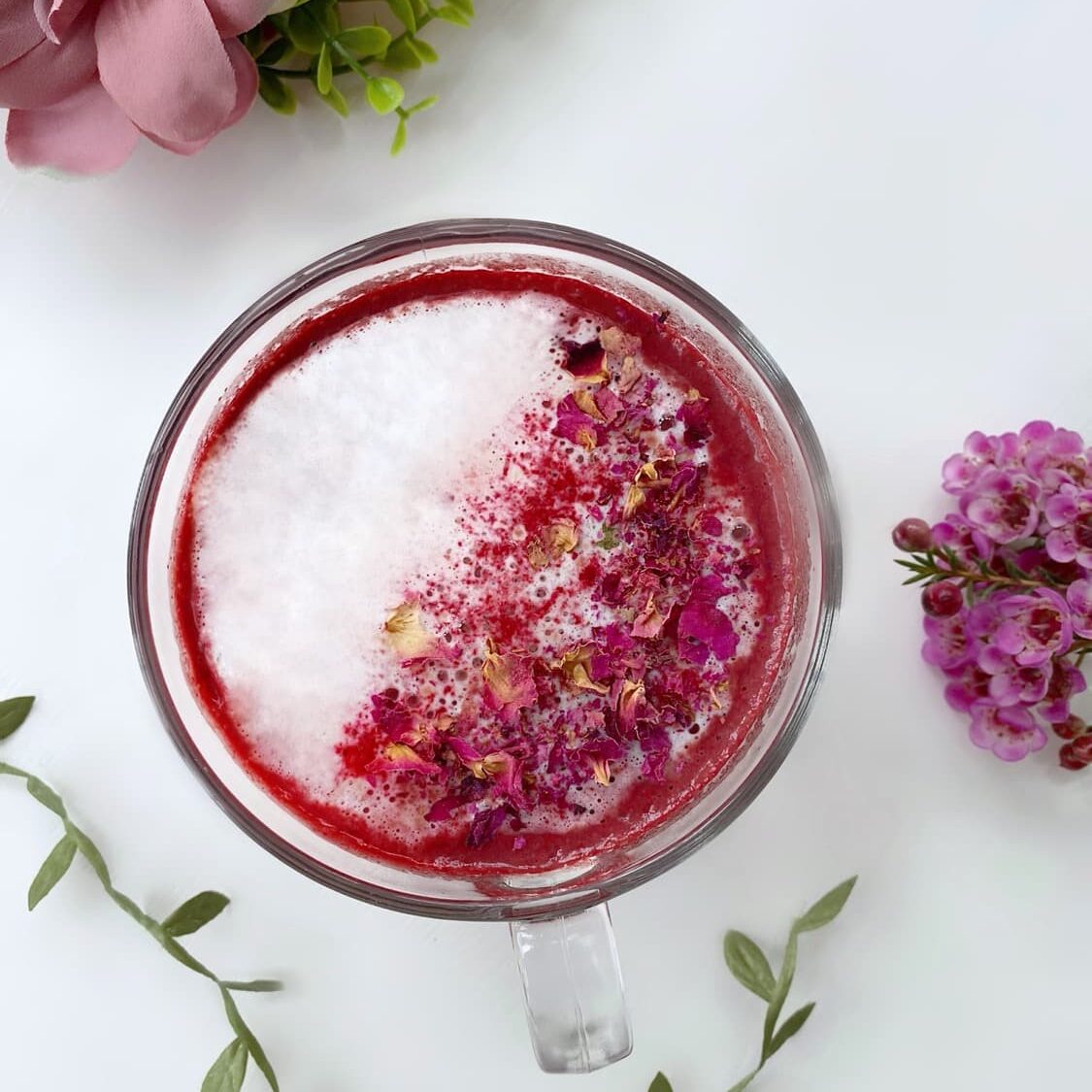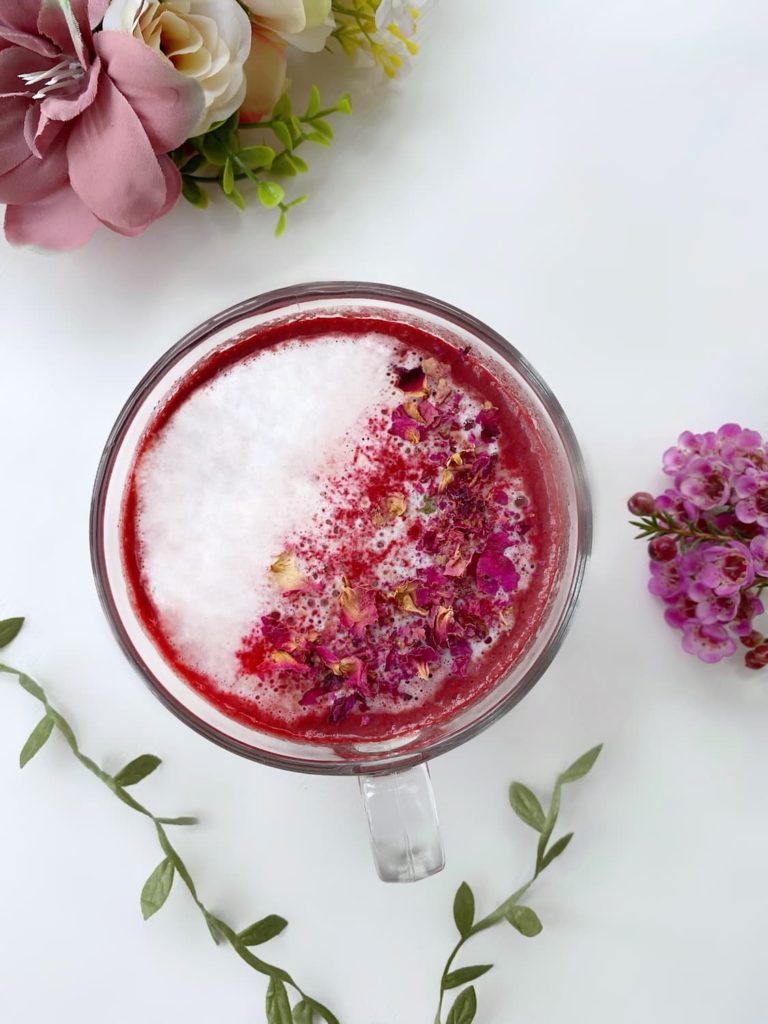 From sipping fresh coconut water to cozying up with a comforting latte. Since returning from Thailand myself and Stefania are feeling it, it's cold here! So lattes in every way we can possibly make them is what we've sipping on. My Plantbased Beetroot Coconut Latte Recipe was inspired by a beetroot coffee I saw in Poland when we were there and as we don't drink coffee I wanted to make a latte version and am so happy with how this turned out! Having fresh veggies in a delicious latte is such a nice was to get our vitamins and minerals in.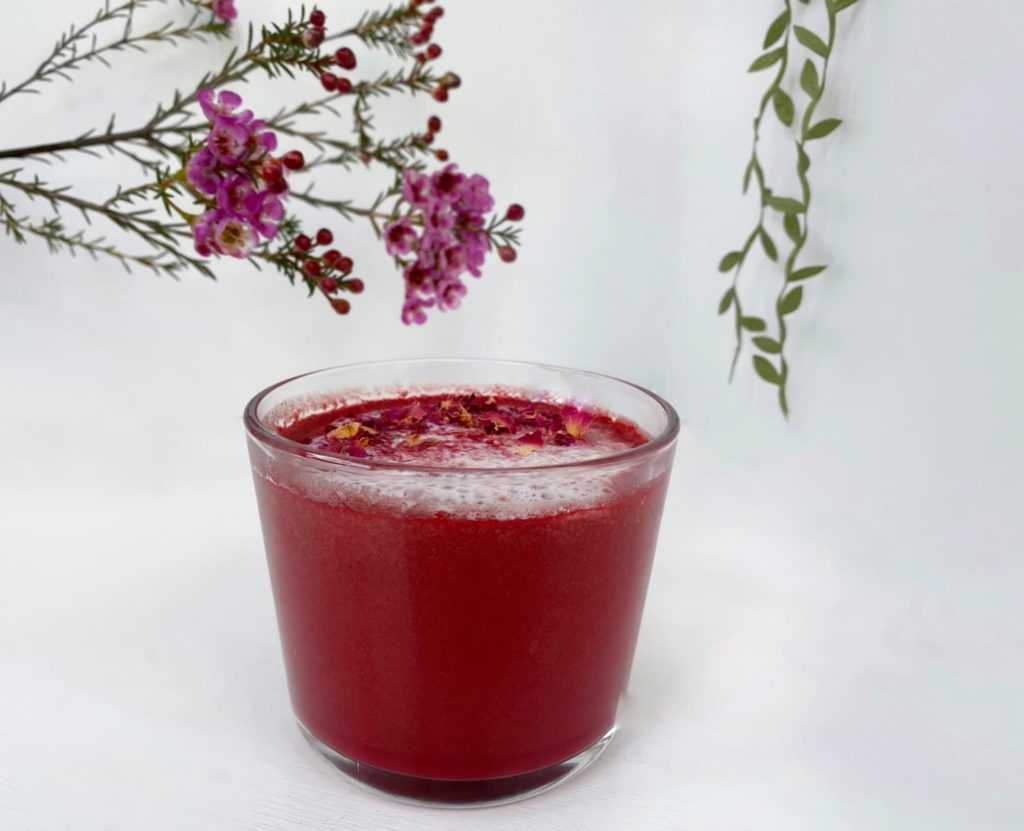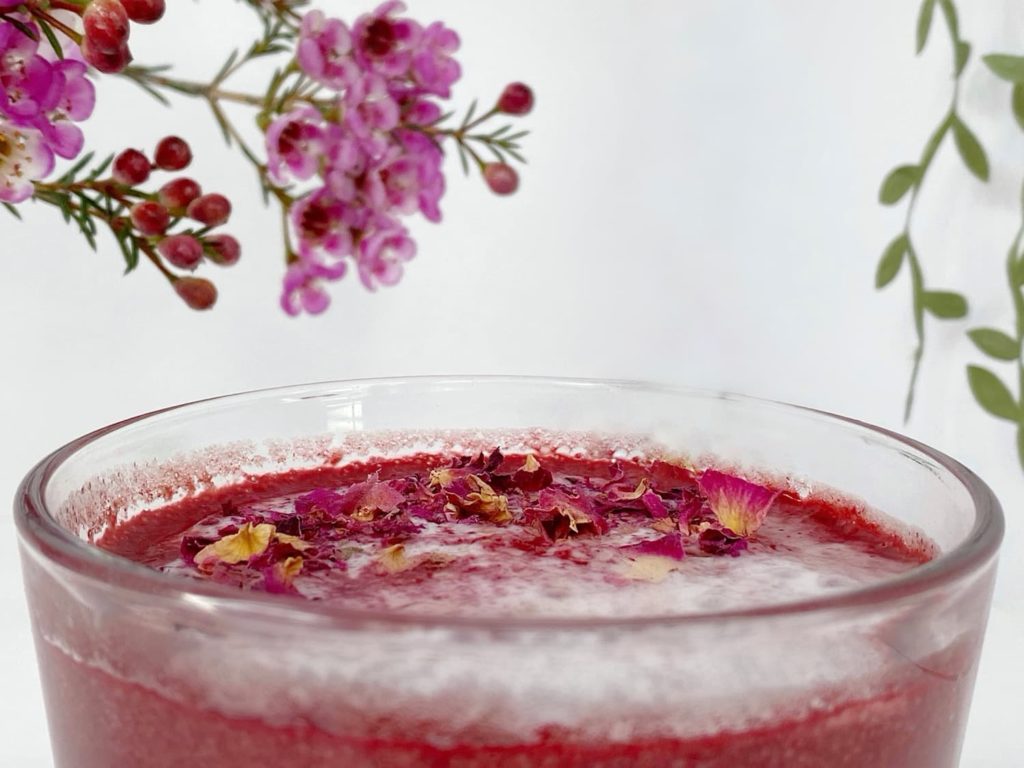 Beetroot
Low in fat, full of powerful antioxidants and rich in Vitamin C. Beetroot is beautiful root vegetable packed with essential vitamins, minerals and plant compounds, some of which have medicinal properties. Making it an important vegetable to be consuming more of. Here are a few more amazing health benefits of beetroot…
Helps in the absorption of iron
Aids digestion
Lowers blood glucose
Improves athletic performance
Lowers blood pressure
Improves brain fuction
Supports eye health
Lets Do This….
Plantbased Beetroot Coconut Latte Recipe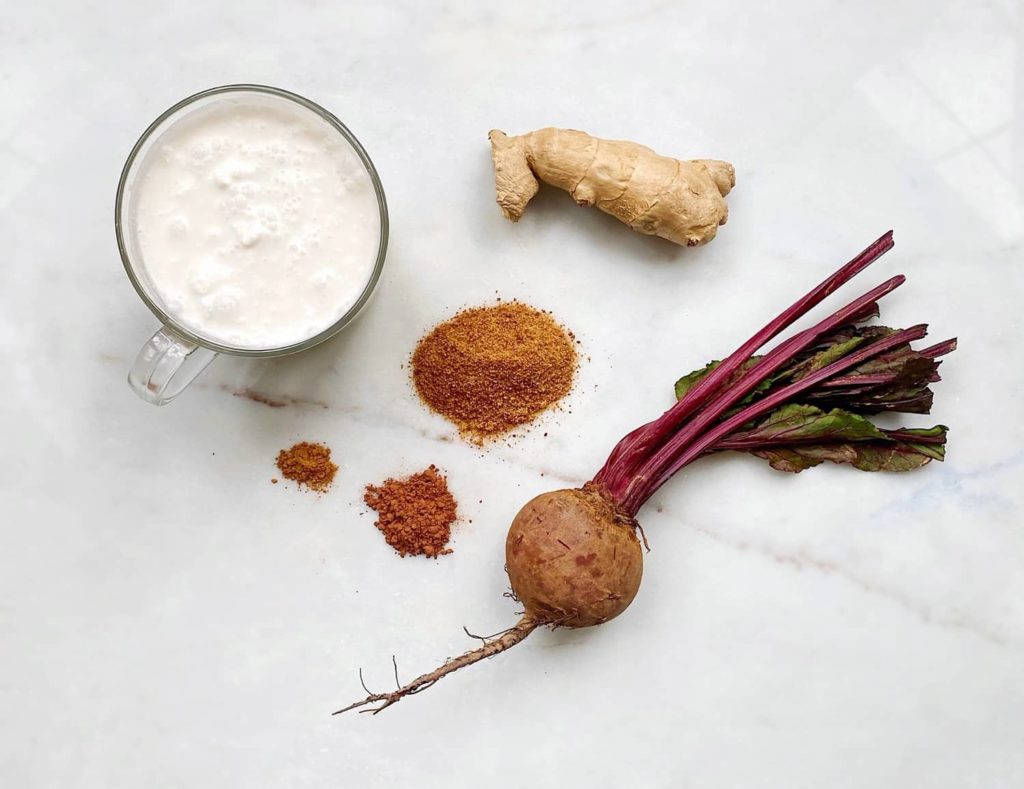 Ingredients
serves 2 cups
Half a small beetroot
1 tbs coconut blossom sugar
1/2 cup of almond milk
1/2 cup of coconut milk
1 tbs Cacao powder
inch of peeled ginger
1/2 tsp cinnamon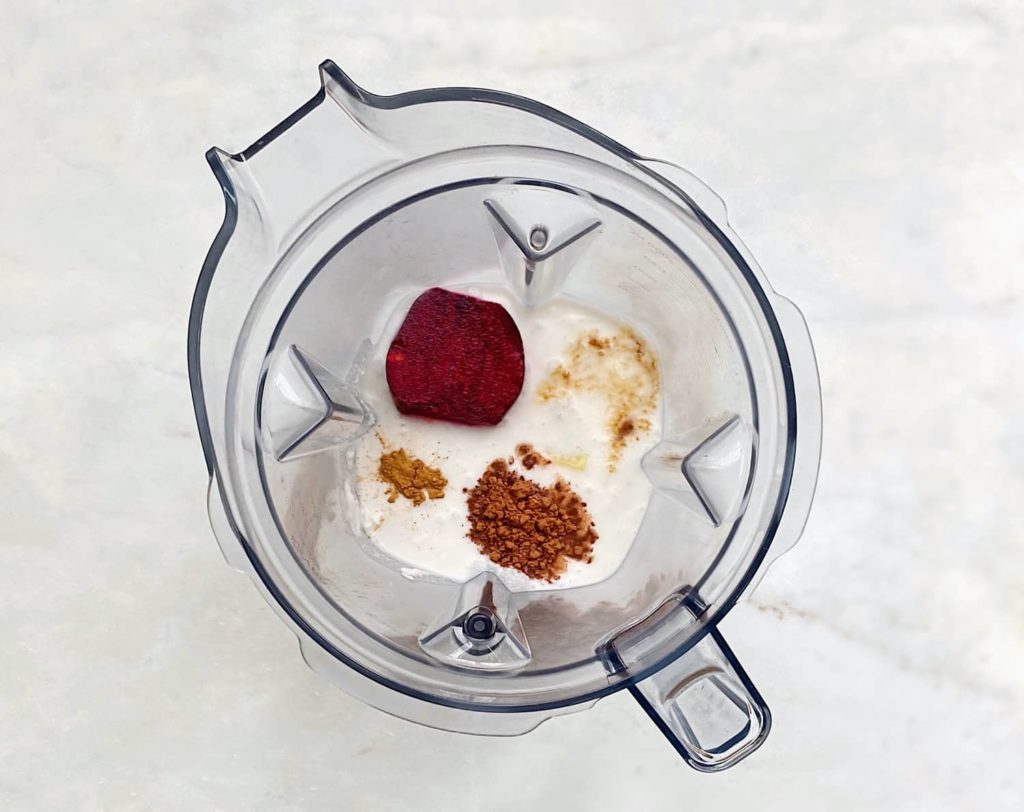 Directions
Place all of the ingredients into a blender and blend.
Once the mixture is smooth pour into a saucepan and gently heat .
Don't boil as this will kill the nutrients so Luke warm is perfect,
Pour into your favourite mug and enjoy.
I hope you enjoy my Plantbased Beetroot Coconut Latte Recipe and make it a staple in your day. This recipe is so healthy and nourishing any plantbased, latte lover will fall in love with this cup of goodness! Comment below and let me know what you think as well as some other latte flavours you'd like me to share!?
Love
Honestly
Alessandra x