Raw Cacao Covered Spirulina & Mulberry Crunch Bar Recipe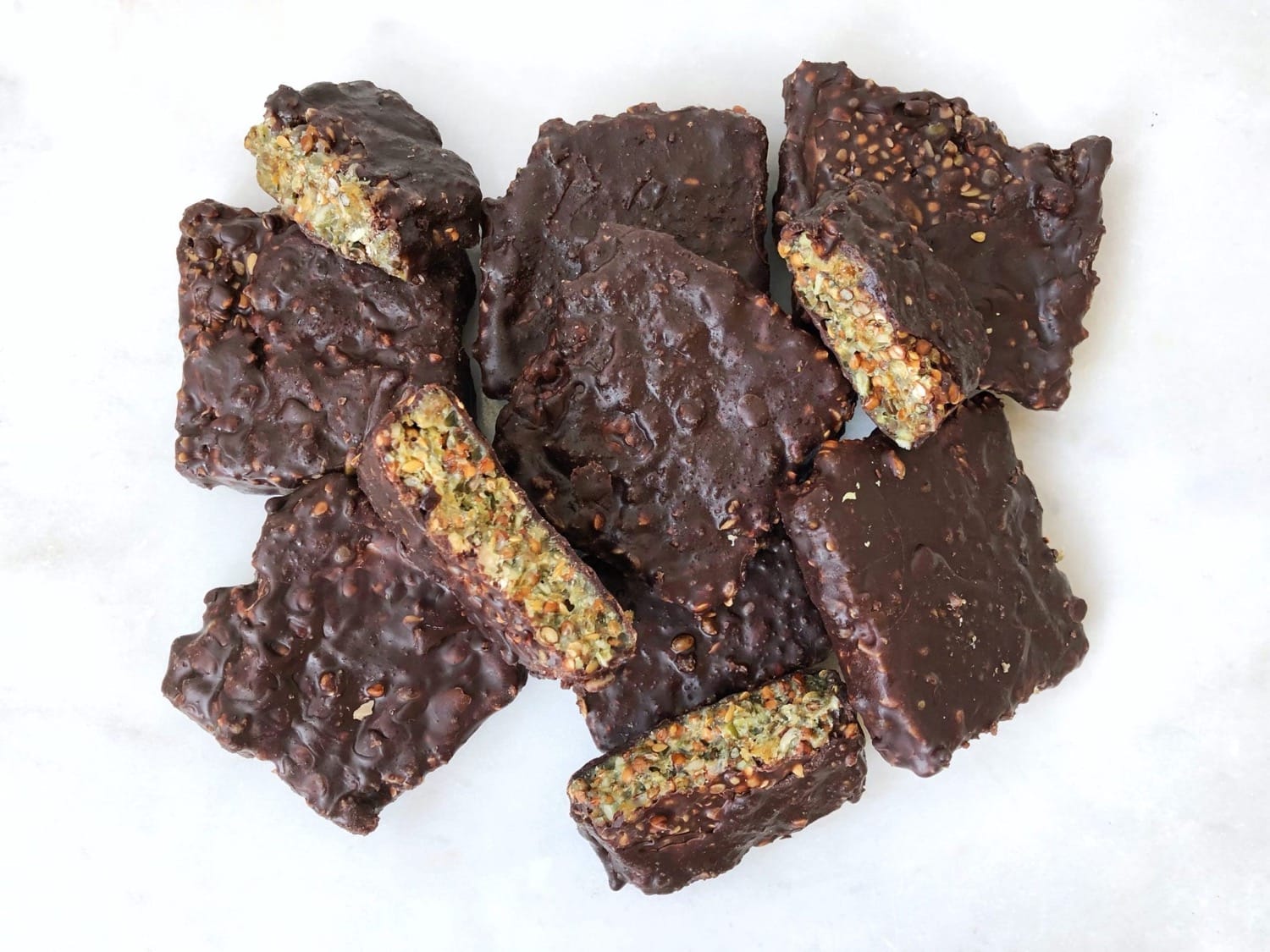 This week has been a little calmer for me which has allowed me to do what I enjoy most. Get back into the kitchen and create delicious, plantbased recipes! There is something about having your ideas come to life while your favourite tunes are playing and everyone in the house is tasting your little concoctions. For me that's really when my home comes alive.
My Raw Cacao Covered Spirulina & Mulberry Crunch Bar Recipe is a recipe I have been wanting to do for a while now. I love sweet snacks,  that have a crunch, so dipping seeds in chocolate was a no brainer with this one. Along with all of the satisfaction of this snack you are sure to get a ton of nutritional benefits!
Spirulina
Spirulina is a type of blue-green algae that is grown in Hawaii along with other exotic locations around the globe and is a freshwater plant. The benefits are so profound that taken on a daily basis they could help restore and revitalize your health! To date, there are nearly 1,700 peer-reviewed scientific articles evaluating its health benefits!
Detoxes heavy metals
Alliviates sinus issues
Memory boosting
Reduces cholesterol
Boosts energy
Helps prevent cancer
Lowers blood pressure
Eliminates candida
If you, like me don't like the powder form then KikiHealth do a tablet form which is 100% spirulina no binders or fillers. Click here to purchase and use my 10% off code honestlyalessandra at the checkout!

Let's do this….
Raw Cacao Covered Spirulina & Mulberry Crunch Bar Recipe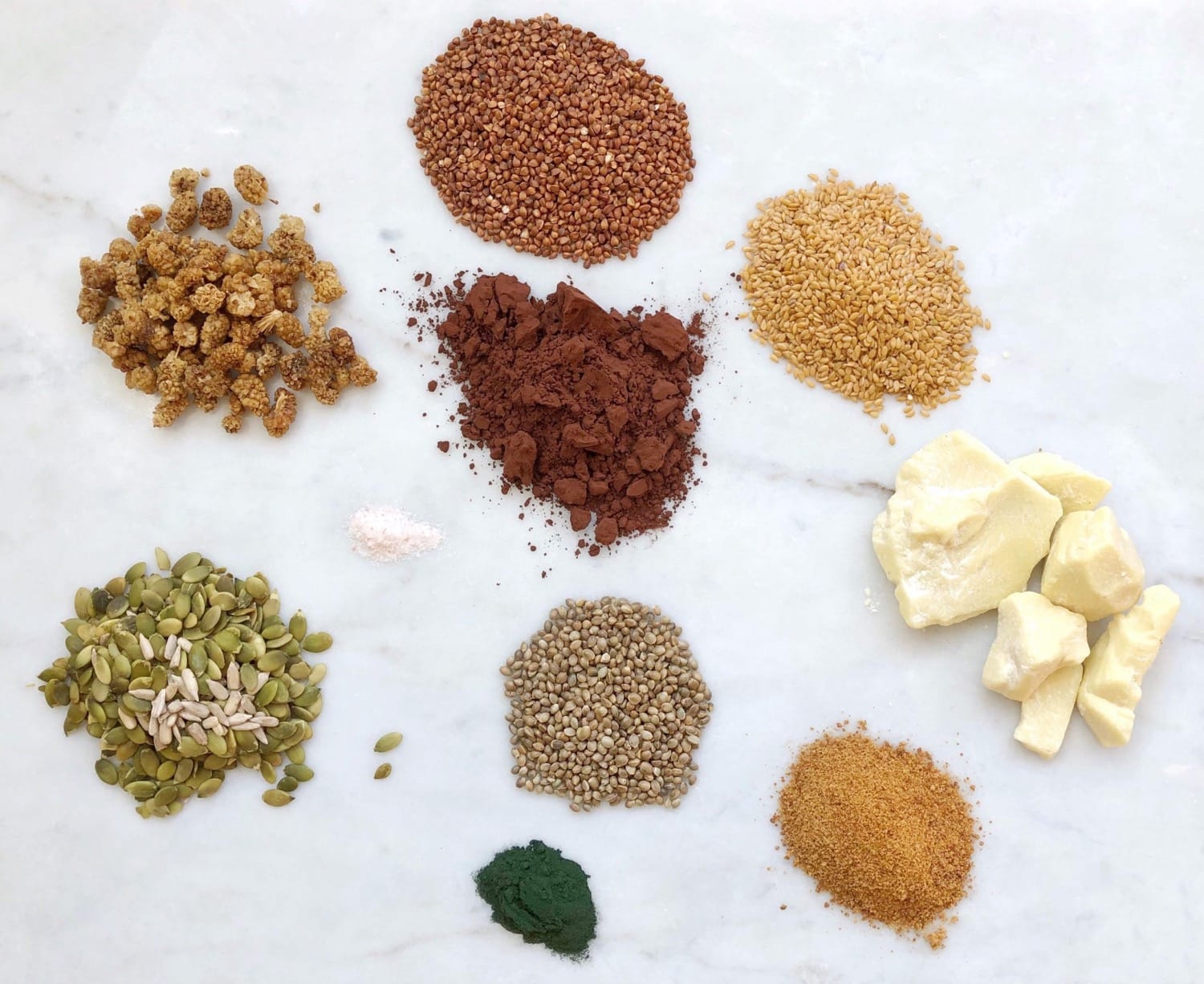 Ingredients
Filling
1/2 cup pumpkin seeds
1 cup mulberries
1/4 flaxseeds
1 cup buckwheat
1 cup cacao butter
1/4 cup coconut sugar
1 teaspoon spirulina
1 teaspoon of himalayan salt
Chocolate Coating
2 tbs cacao
1 cup cacao butter
3 tbs coconut Sugar
1/2 tsp himalayan salt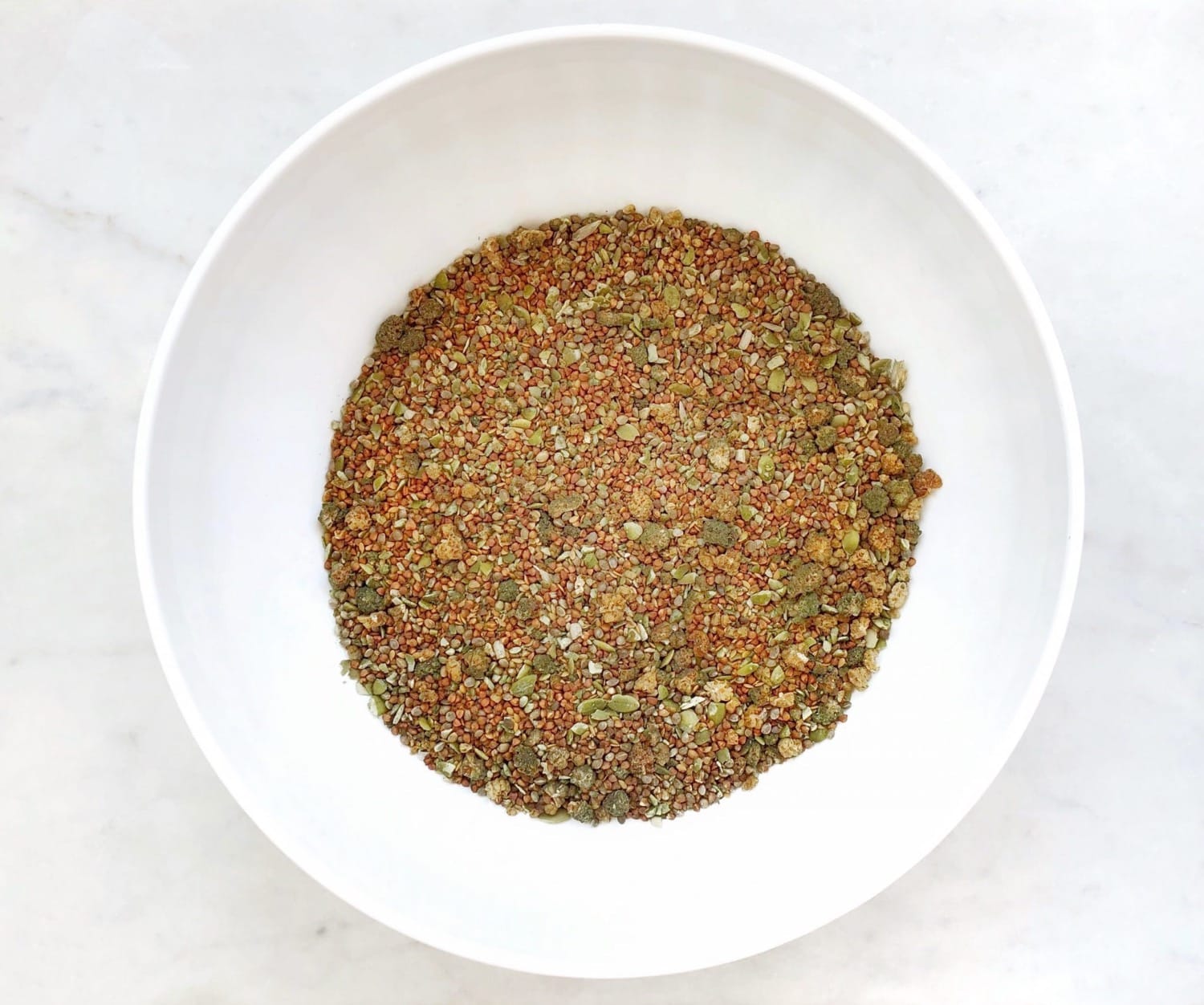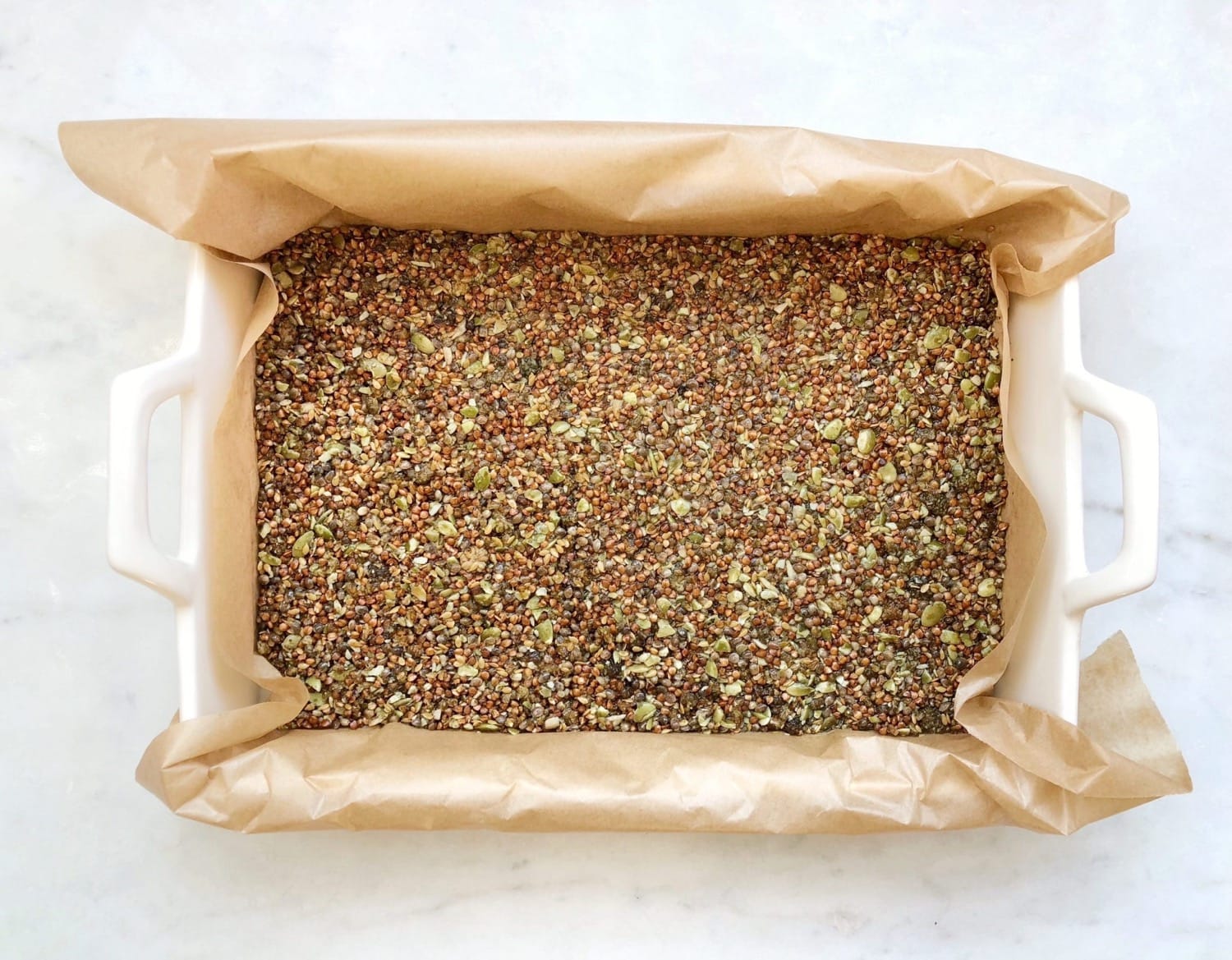 Directions
In a food processor pulse all of the filling ingredients( apart from the cacao butter) and then pour into a large bowl.
Gently heat the cacao butter in a pan until all is melted.
Pour cacao butter into the bowl with the remainder of the filling ingredients and stir mixture well.
Line a tray with baking paper and pour the mixture in and flatten so all is even. Then place into the freezer for 30 minutes.
While you are waiting or the filling to set in a pan gently heat the chocolate coating ingredients in a pan until the mixture is smooth.
Take filling out of the freezer and cut into small rectangles.
When chocolate is smooth, turn off the heat.
Dip each piece into the chocolate and place back into the freezer.
Repeat this until all of the chocolate has been used up and each piece is covered well in chocolate.
Keep in the freezer until everything is set, then move to fridge to allow to soften ready to eat!
I hope you enjoy this delicious recipe and have as much fun as I do making them! You will be able to grab and go once you've made your batch of these and satisfy you're sweet, crunchy, hunger craving. Let me know what you think by commenting below as well as what you'll like me to make next.
Until next time..
Lots of love
Honestly
Alessandra x