Raw Double Chocolate Kale Cookie Recipe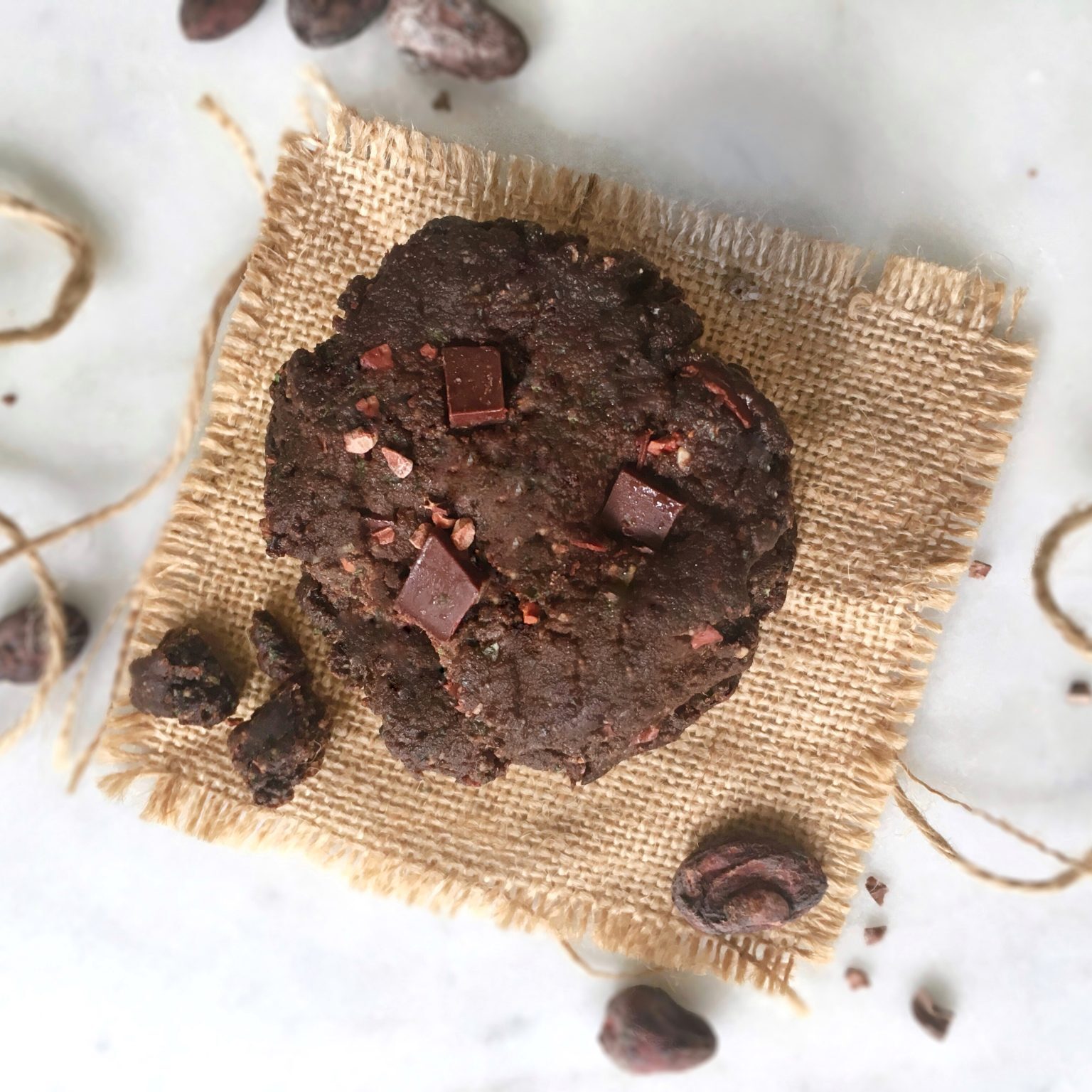 If you are the type of person that doesn't like eating your green veggies raw then my Raw Double Chocolate Kale Cookie Recipe is definitely one for you. Sneaking raw veggies into sweet raw treats is a great way to get all the essential nutrients in to nourish you without tasting them! Plus who can say no to  a cookie, right? If you're kids are as fussy as you then this is a fantastic way to get children eating their veggies too, they'll never know lol.
Raw Double Chocolate Kale Cookie Recipe
Kale
Kale is quickly becoming one of the most popular health foods today. Rich in vitamins K, A and C and low in calorie, high in fiber and has zero fat. Kale is a food that has many health benefits such as detoxification, heart support, cancer prevention, improves eyesight and is anti inflammatory.
Cacao
Cacao is a source of natural chocolate and  has an abundance of health properties from lowering blood pressure, focus and alertness, aids digestion and bowel related diseases to enhancing your mood. It is very rich in minerals like iron and has more calcium then cow's milk, and a good source of sulphur, magnesium and phenylethylamine and is an excellent source of monounsaturated fat, cholesterol-free saturated fat, vitamins, minerals, fiber, natural carbohydrates and protein.
Cacao is the purest form of chocolate you can consume!
Lets's do this….
Raw Double Chocolate Kale Cookie Recipe
Ingredients
1 cup Hazelnuts
1/4 cup Cocoa butter
2 tbs Cocoa
1 tbs Carob Powder
Handful Kale
1/2 cup Date Syrup
2 tbs Cocoa nibs
1 bar of raw chocolate (I've used The Raw Chocolate Company's bar)
Directions
Place the hazelnuts into the food processor and process until it turns flour like.
2. Add  in the cocoa butter, cocoa, carob powder, kale and date syrup and process it all again until mixture has combined completely.
3. Cut up your raw chocolate bar into small pieces and add into the food processor along with the cocoa nibs and pulse it in as you don't want to ruin the chunky bits of raw chocolate.
5. Using your hands, roll a small amount of mixture in your hands into a ball, press down so you have a cookie shape and put on grease proof paper on a  baking tray.
6. Put into the freezer for 30 minutes.
7. Remove from freezer and place on a plate to serve.
I hope you guys enjoyed today's recipe. You can now understand how easy and fun making healthy treats is! Remember to pin this recipe to you're 'Raw Treats' board on Pinterest so you have it to hand and let me know you're feedback, what did you think?
Until next time….
Honestly
Alessandra x