Raw Goji and Walnut 'I Love Me' Chocolates Recipe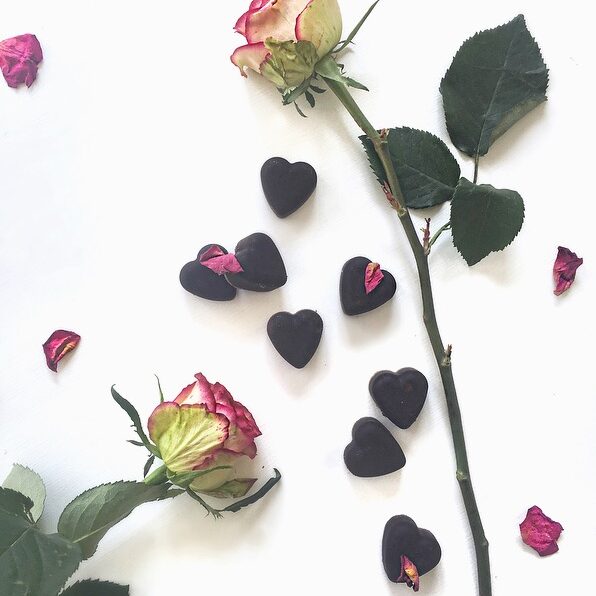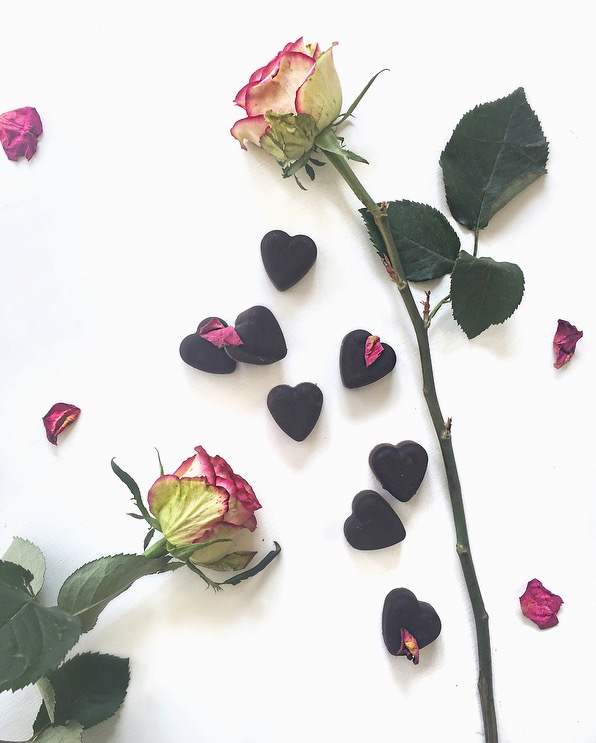 I'm a big believer of focusing on self love. When you nourish and love yourself yourallowing the path to open to let love and abundance in throughout all areas of your life! So this Valentine's Day I wanted to start practicing a bit of self love by making ourselves my guilt free and delicious Raw Goji and Walnut ' I love me' Chocolates! And of course if you do have that special someone then maybe you can share lol!
Let's get started..
Raw Goji and Walnut 'I Love Me' Chocolates Recipe
Ingredients
yeilds 20
1 cup Cocoa butter

Goji Berries
Walnuts
1/4 cup Coconut Oil

1/4 cup Maple Syrup


3 Tbs Cocoa Powder
Directions 
Start by lightly heating your coconut oil, cocoa butter and maple syrup in a pan. Remember to keep at the lowest heat. If you are using a dehydrator just place all ingredients in a bowl and leave in for 7 hours on living foods setting . Once that is all melted, stir in the cocoa.
2. When everything is melted and the consistency is smooth pour mixture into your heart shaped                                   silicon molds.
                     3. Drop the Goji berries and crushed walnuts into each heart.
                     4. Place in your freezer for an hour. Make sure it sits flat.
       5. When the mixture has set, pop out each heart, kick back and spoil yourself.
I hope you guys enjoyed my Raw Goji and walnut ' I Love Me ' chocolates Recipe and you get a chance to  treat yourself today. Remember we are the only ones in control of how we feel, so always make time to work on yourself. I have definitely noticed the way things changed when I started to focus on myself and what makes me happy instead of worrying about what others thought or blaming myself for others peoples actions. Its's an amazing feeling! Please share what do you guys think? I'd love to hear from you. Have you got any self love tips? Comment below! 
 Love first, always.
Honestly
Alessandra x