Winter White Veggie Soup Recipe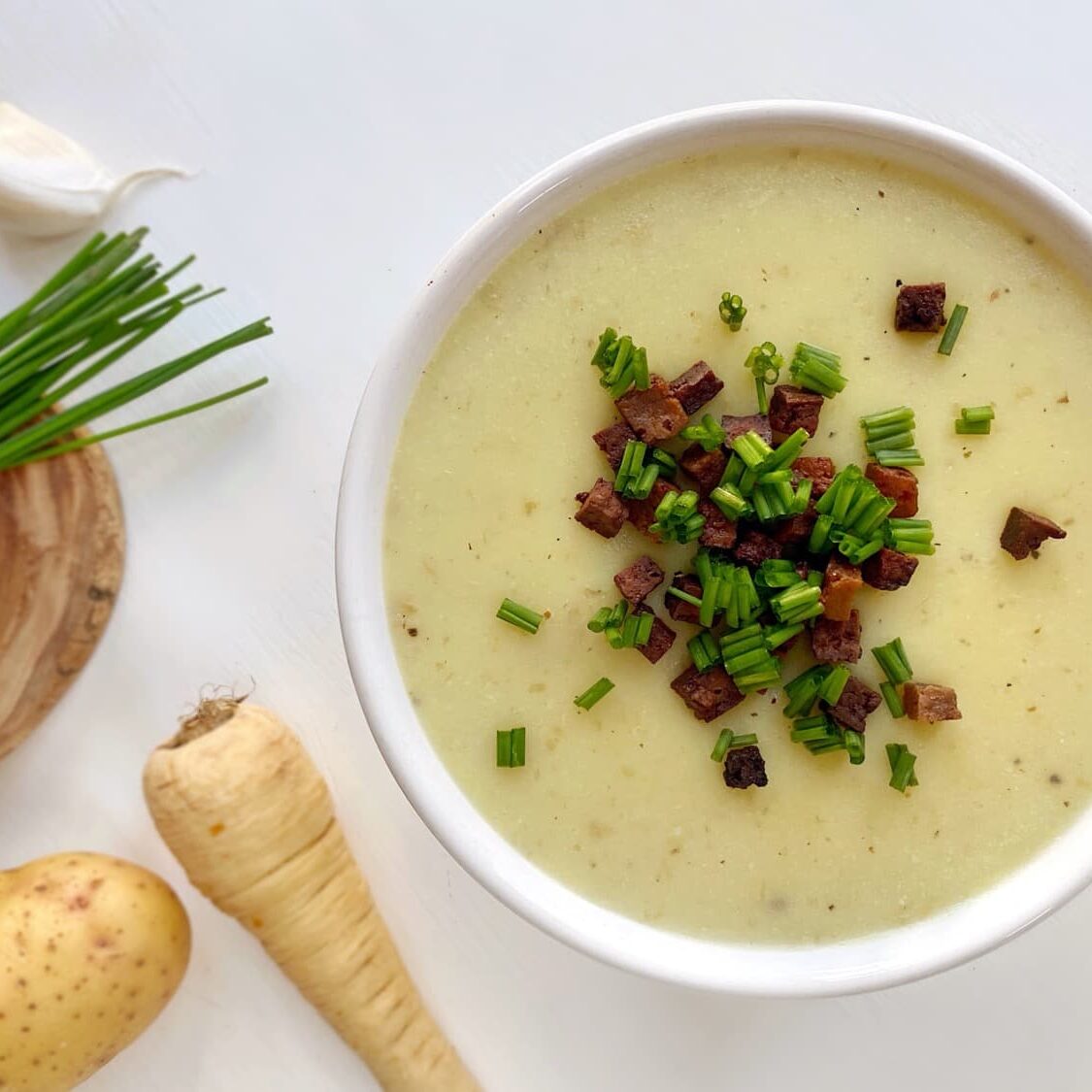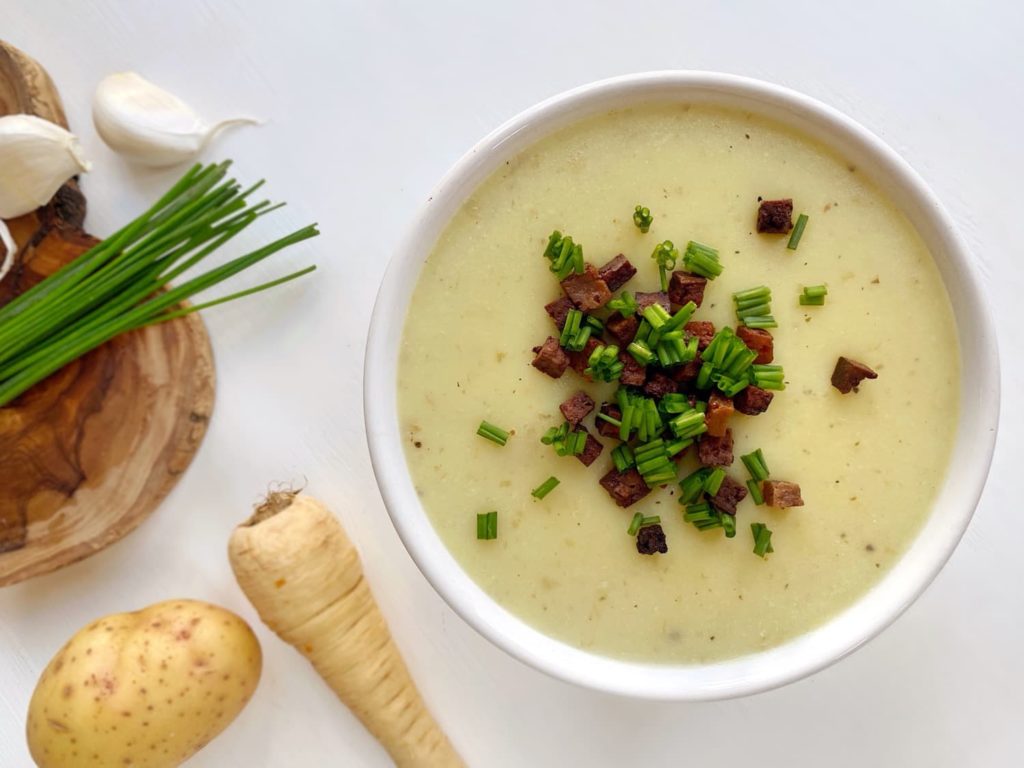 Hey Fam! With the holidays behind us, Janurary bringing in all the new starts, goals and resolutions. Getting back on track with eating healthy is at the top of our priority lists. When we think of healthy eating we automatically think salads and juices but with it still being cold we crave warming heavier foods, and that's ok it can be healthy. My Winter White Veggie Soup Recipe is only filled with absolute goodness. Containing 5 white veggies that are going to nourish your body, comfort it and heal it.
It was on a recent trip to Poland I was inspired for this recipe. Not having a kitchen meant I had to eat out the entire trip which meant I got to try so many delicious dishes and learn so much. Soup is such a staple food in Poland and a small bowl is eaten as a starter.
White Vegetables
"Eat the colours of the rainbow," "Eat a variety of colourful veg," "Avoid white food." We hear this all the time. Meaning veggies that are white or have no colour are disregarded. Avoiding white foods means processed foods, breads and pastas things like that. White vegetables are so good for you and packed with heath benefits! So remember to eat white vegetables every day, along with all the colourful ones.
Cauliflower & Turnips – Prevents cancers
Potatoes – Lower cholesterol
Mushrooms – Immune boosting
Onions – Bone health
Garlic – Antioxidant, anti-inflammatory
White beans – Full of protien, Cholesterol lowering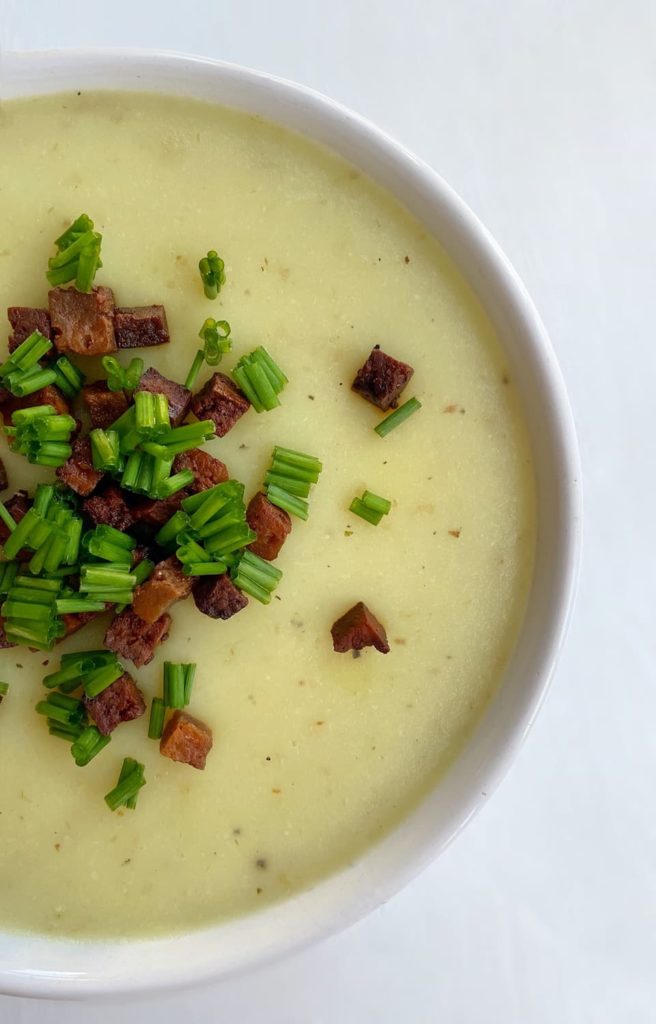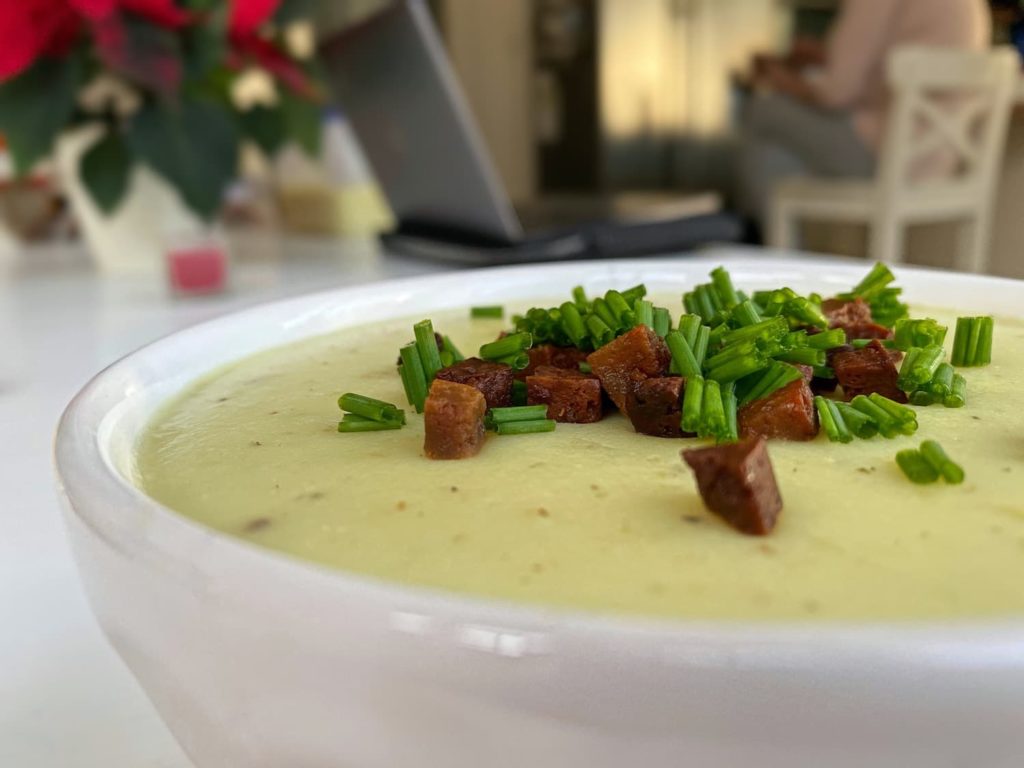 Let's do this….
Winter White Veggie Soup Recipe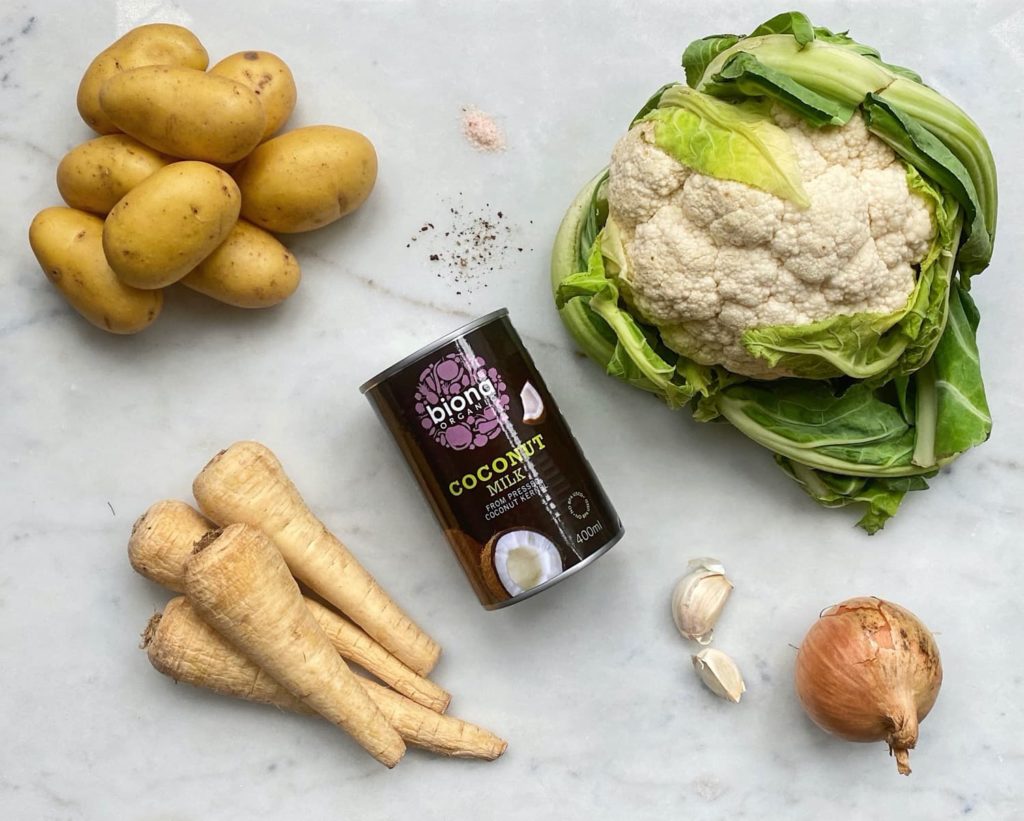 Ingredients
1 Onion
2 Garlic
1 Cauliflower
3-4 large potatoes
3 Parsnip
2 Coconut Milk
1 Stock
Spring water
1 pack of Tofu
4 tbs tamari
2 tbs Maple syrup
1 tsp Paprika
Himalayan salt to taste
Black pepper to taste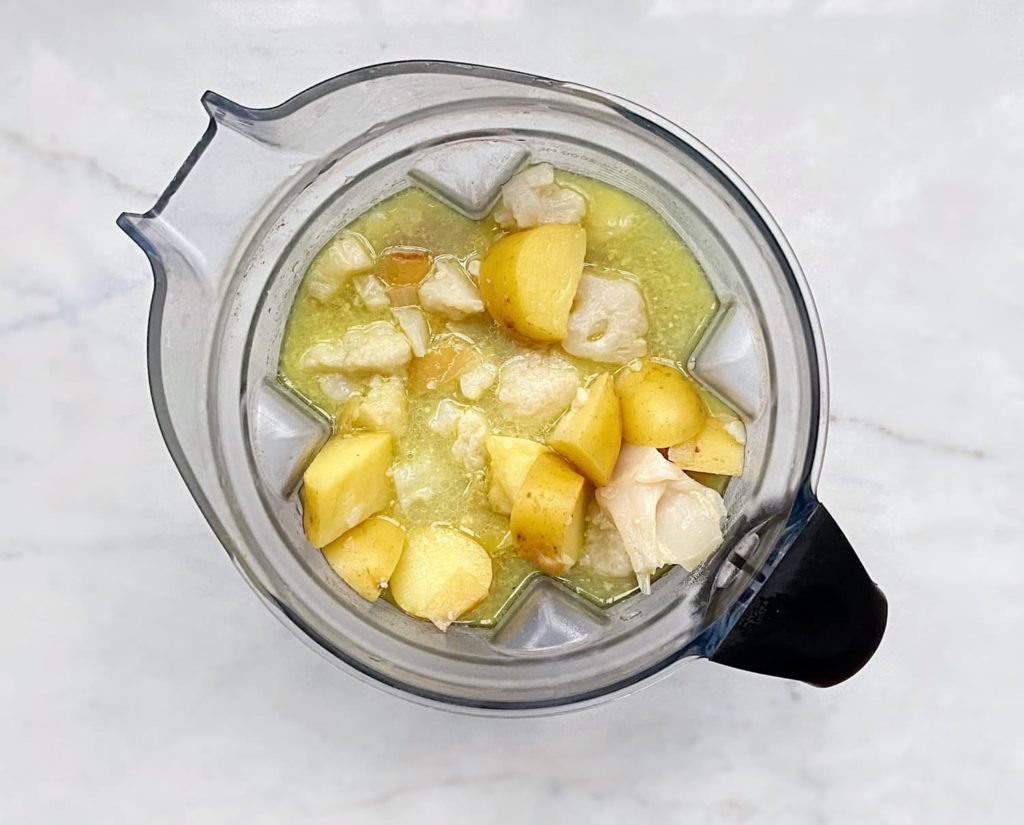 Directions
Start with cutting the tofu into cubes, place them into a bowl with the Tamara, maple syrup, paprika salt and pepper. Stir well and leave to marinate. The longer the better but around an hour is fine.
Peel and dice the garlic and onion and place into a large pot with water and cook until transparent.
Cut the rest of the veg ( cauliflower, potatoes and parsnips) and throw into the pot.
Add in the spring water followed by the coconut milk, stock, salt and pepper.
Bring to boil and then turn heat to lowest and leave to cook for 20-30 minutes.
Pour the soup into a blender and blend at lowest speed until smooth. You want it to still be a little thick but no chucks neither too smooth, somewhere in between.
Remove the tofu from the oven and sprinkle onto of the soup along with some chives. You can store the rest of the tofu in an airtight jar.
Tuck in and enjoy!
I hope you guys enjoyed my Winter White Veggie Soup Recipe. Let me know what you think by commenting below. I have loads of great and easy soup recipes you can check out.
Try another of my warming and nourishing soup recipe Lazy All Plant Lentil Stew Recipe
Lots of Love

Honestly
Alessandra x