Chia Cherry Mint Smoothie Recipe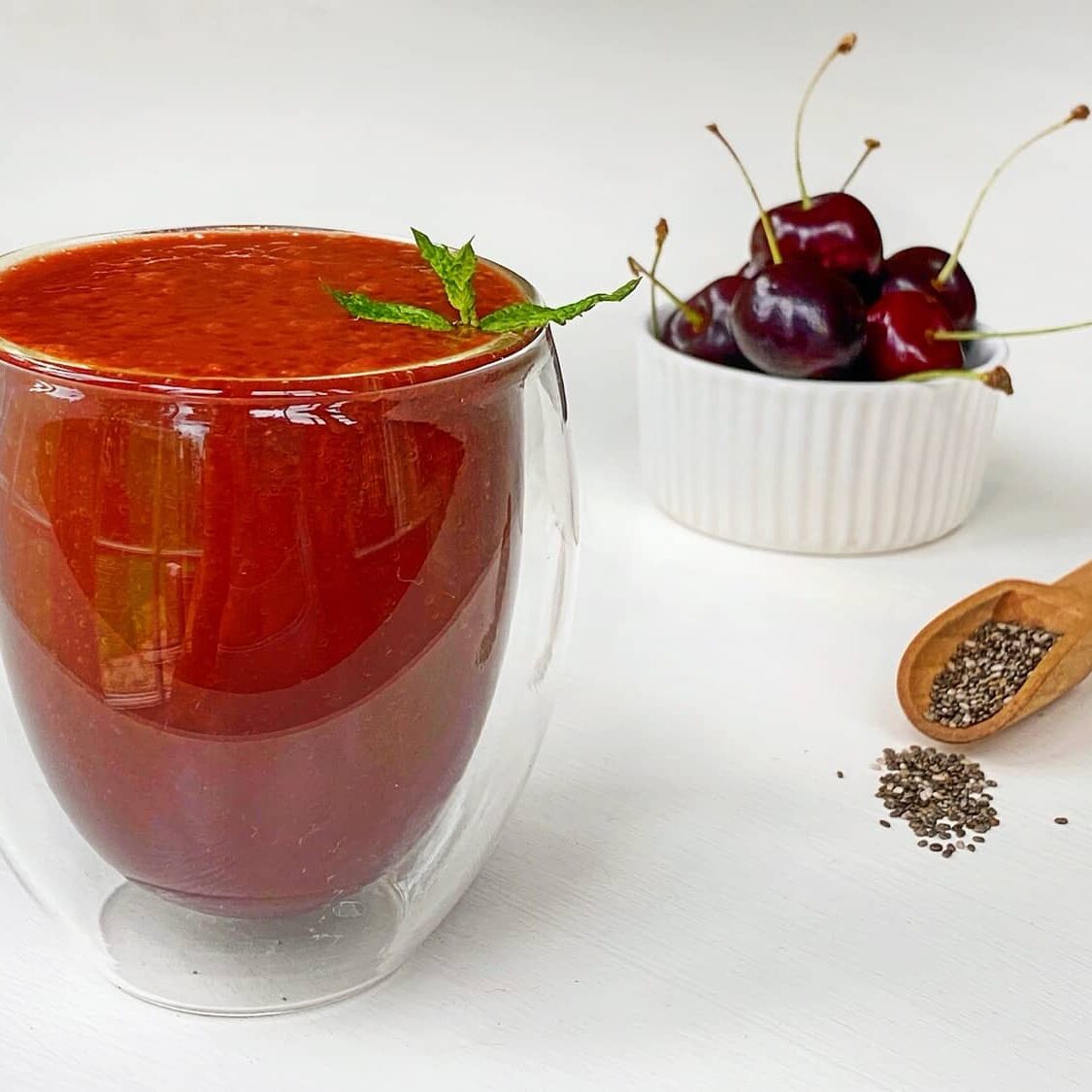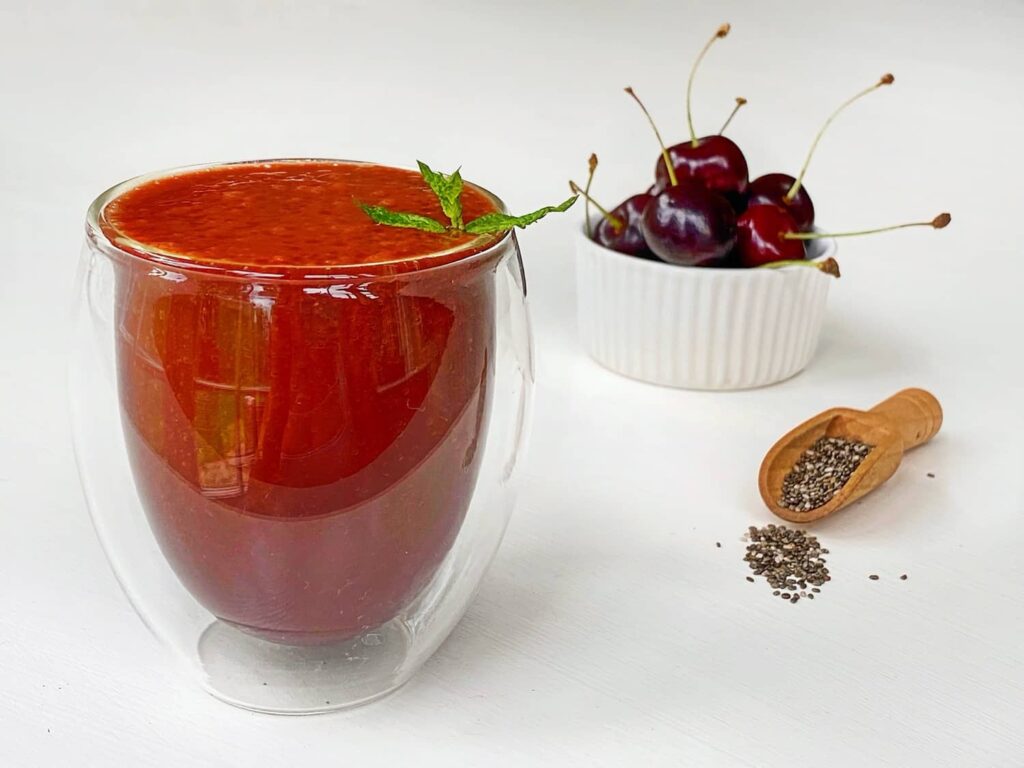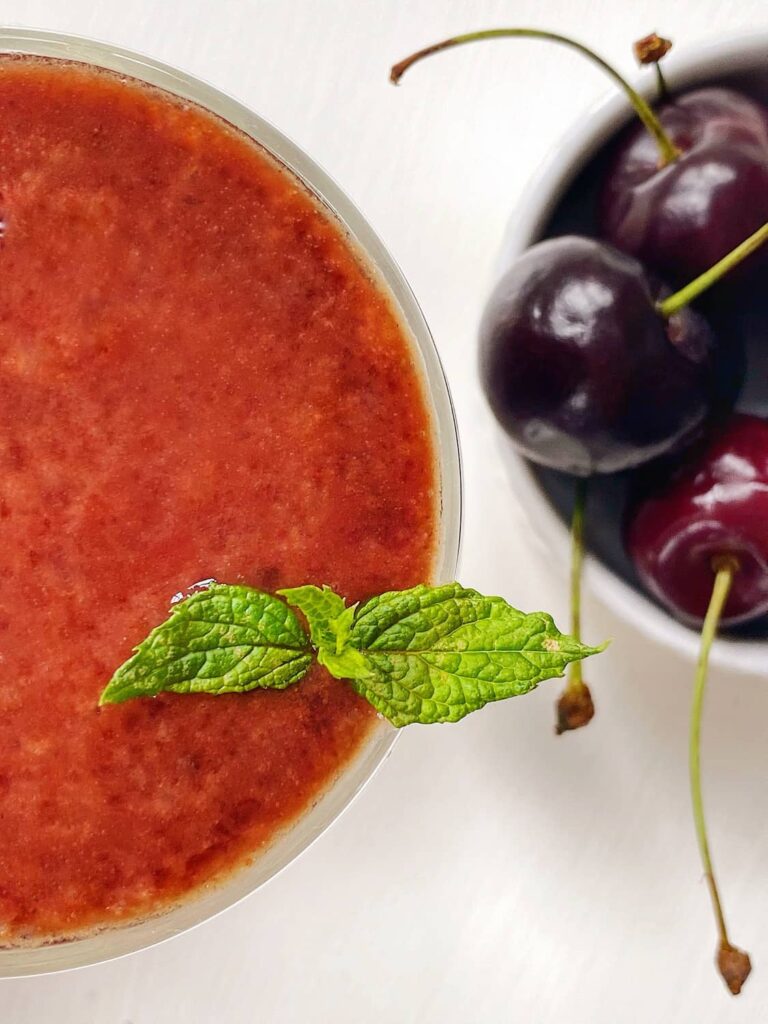 Since we are set for another heatwave here in the UK, we needed more cooling and delicious smoothies recipes to serve up and sip on for sitting out in the garden with friends. So I'm adding another to my summer drinks menu. I obviously wanted this recipe to be in season and my Chia Cherry Mint Smoothie Recipe ticks all the boxes! The perfect addition to a summer day spent relaxing in the garden that will restore and nourish you from the inside out.
Cherry
Packed with Nutrients and low calorie, cherries are a rich source of polyphenols and vitamin C which have anti-oxidant and anti-inflammatory properties there's no wonder Cherries are ranked one of the most protective foods! Below are few more amazing health benefits cherries have..
Relives Insomnia
Anti – ageing
Maintain a healthy Ph balance in the body
Helps Lower Blood Sugar Levels In People With Diabetes
Helps improve memory
Strengthens the immune system
Low on the glycemic index
Boosts post workout recovery
Arthritis relief
Let's Do This….
Chia Cherry Mint Smoothie Recipe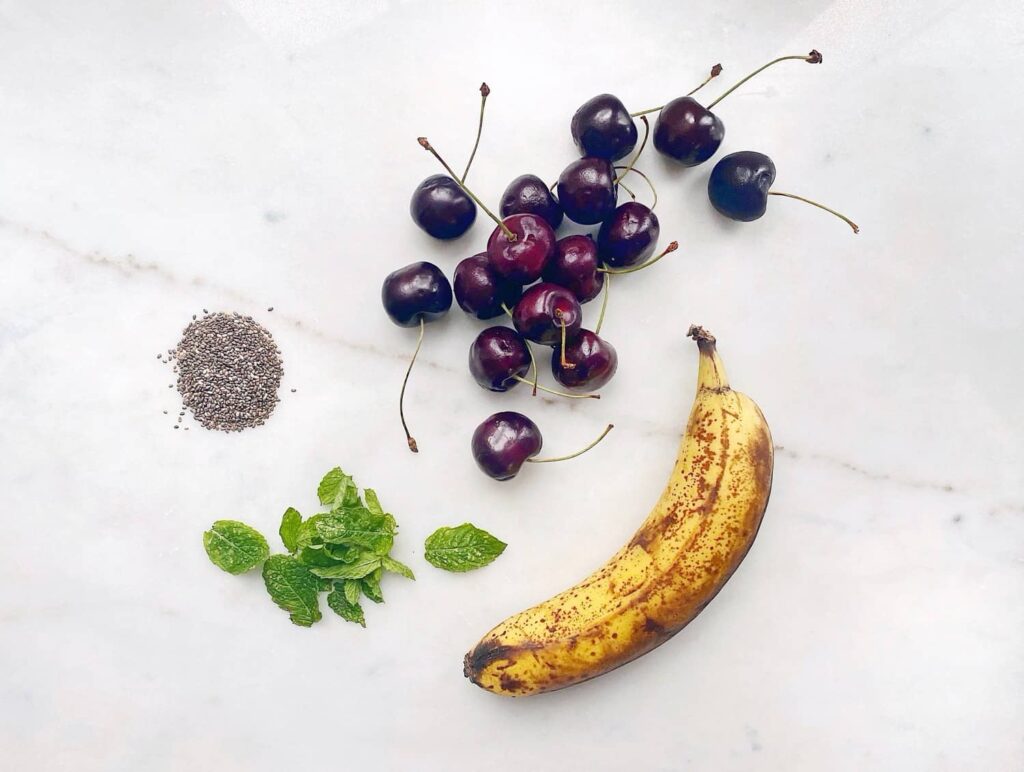 Ingredients
1 cup of cherries
Handful of mint
2 tbs chia seeds
1 banana
1/2 cup of water
1 cup if ice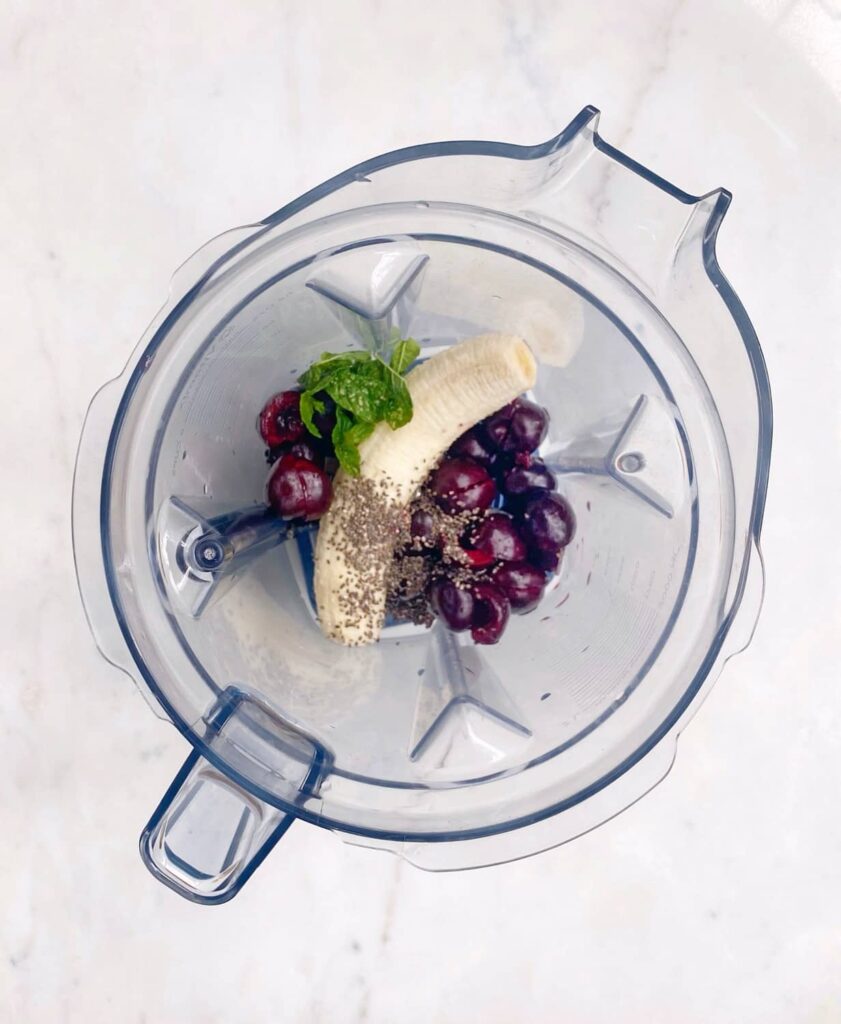 Directions
Remove the seeds from the cherries and place into the blend.
Place the rest of the ingredients into the blender.
Blend at highest speed
Blend until mixture is smooth
Pour into a glass and enjoy
Cherry Mint Smoothie Recipe
I hope you love this smoothie recipe as much as I do! I know it is a little bit of effort to make but it is so so worth it. Batch making this is a great idea that way you have it for a few days and de pipping a tray of cherries will be more worth it.Comment below and let me know what you think and also let me know what you want me to make next!
Lots of love
Honestly
Alessandra
x