Raw Vegan Cacao Truffle Recipe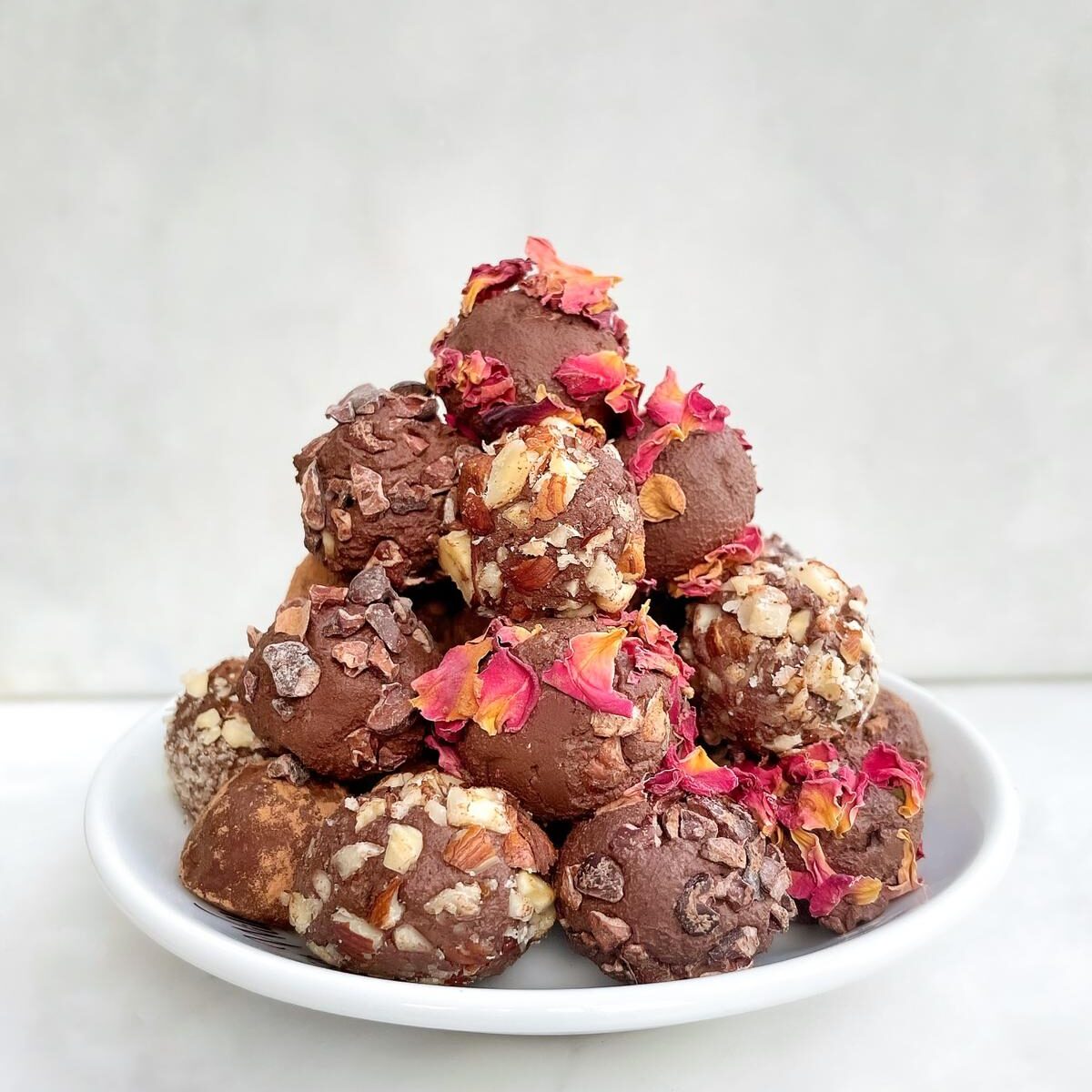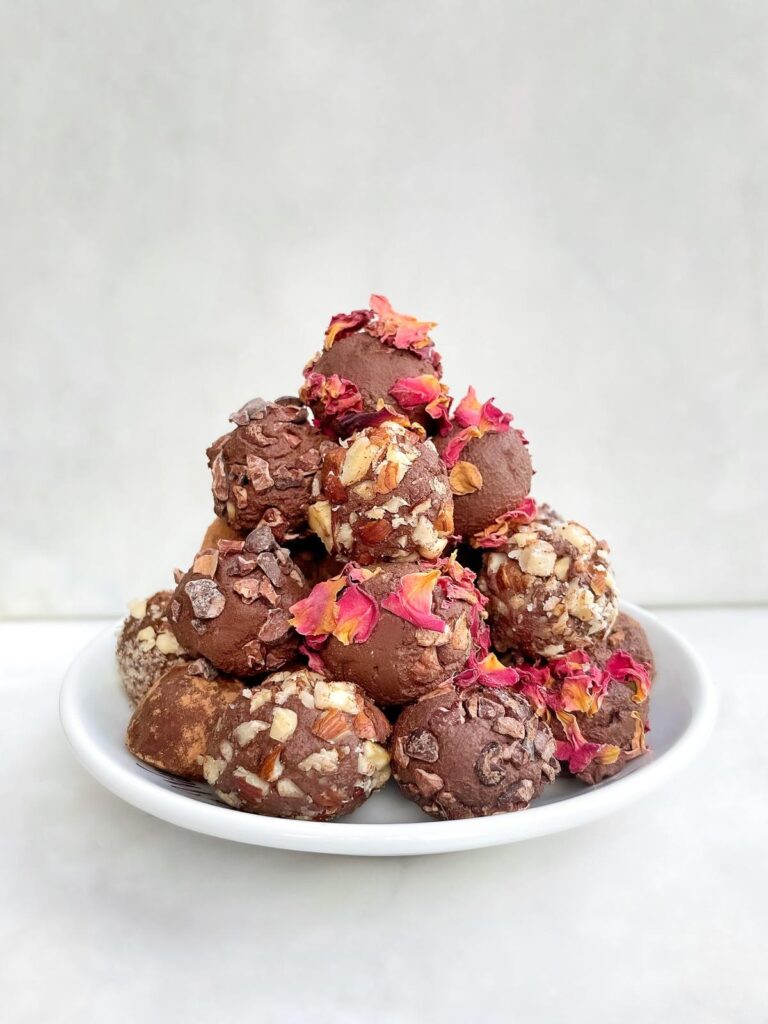 Love is in the air and I'm here for it! Valentines day isn't usually a day I celebrate as I believe sharing, sending, giving love should always be not just because of a day but after the year we've had i am all for celebrating this day of love. It comes in the form of delicious, healthy, luxurious, melt in your mouth truffles! My Raw Vegan Cacao Truffle Recipe are not only delicious but they are so easy to make and are a huge money saver so there is no excuse to buy sugary, unhealthy or overpriced chocolates again!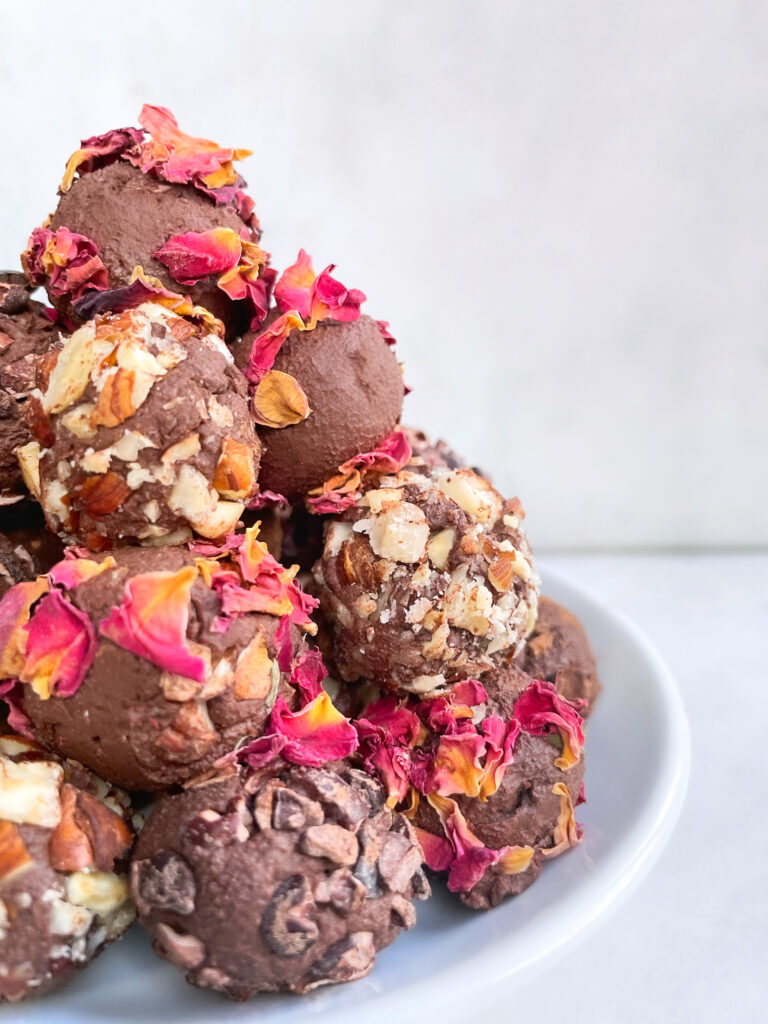 Cacao
Cacao is definitely a love food as there are so many benefits linked to heart health. The flavanoids have been shown to help lower blood pressure, improve blood flow to the brain and heart, and aid in preventing blood clots.
Reduces blood pressure
Lowers risk of heart attack and stroke
High amount of plantbased iron 7.3mg per 100g
Natural mood elevator
Improves brain function
Boosts energy levels
High in magnesium
Great for digestive health
Raw Vegan Cacao Truffle Recipe
Let's do this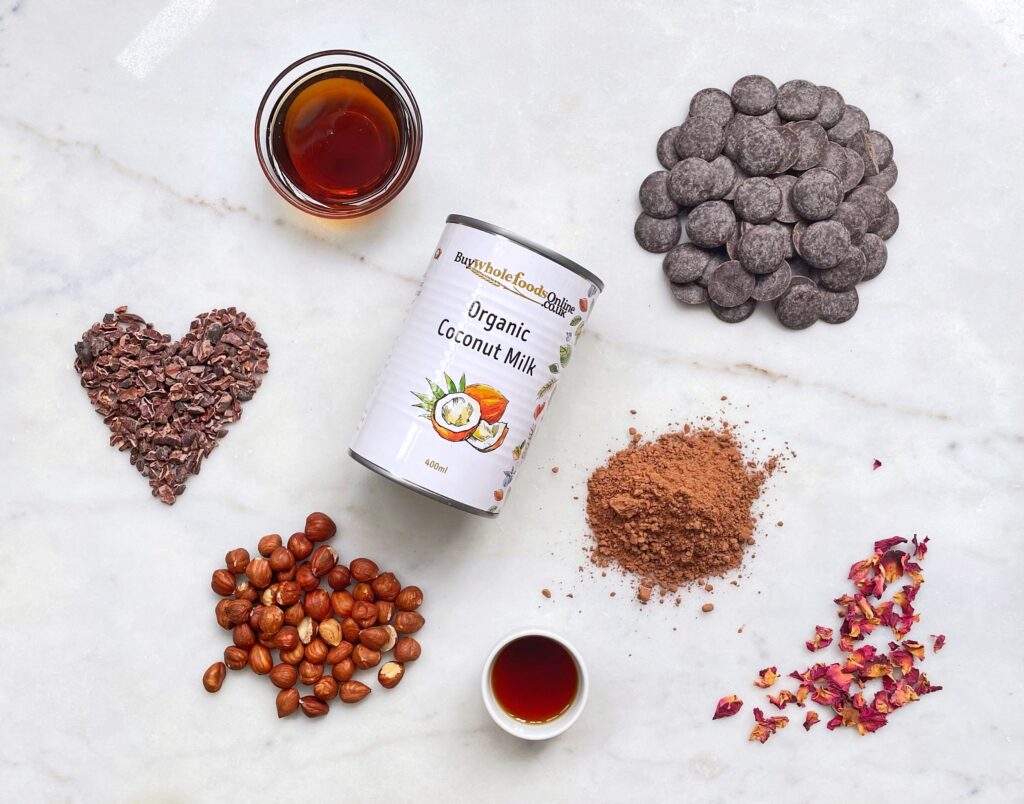 Ingredients
Toppings
Directions
Chop the cacao drops finely, place into a pan on low heat and melt slowly.
Once melted add the coconut milk to a simmer, don't boil
Turn the heat off and cover with a lid and leave to rest for 5 minutes
Remove the lid and gently stir the mixture until it becomes smooth.
Add in the vanilla, maple syrup and himalayan salt.
Give it another mix.
Pour into a tupperware, cover with a lid and place into the the fridge and leave for 2 and half hours.
Remove from the fridge, the mixture should have set.
Prepare the toppings to roll your truffles on small plates
Scoop about a tablespoon of the mixture onto your hand and roll in between your palms until you get a ball.
Roll the ball in one of your toppings and place onto serving plate
Repeat until you have used up all the mixture 
ENJOY!
I hope you fall in love with these truffles and make them a staple in your diet. Leaving anything that isn't raw vegan and healthy on those shelves. You are amazing and only deserve the best. Comment below and let me know what you thought of this recipe.
You can watch how i make this recipe below
Lots of love
Honestly Alessandra
x