My 5 Top Organic, Chemical and Cruelty Free Make Up Brands
I am so so grateful for the companies out there that are now offering us high quality, chemical free safe make up that we can put on our face without causing harm to ourselves, the animals or the planet! It has been amazing to see over the years how the chemical free, organic make up industry has grown, I remember looking for products years ago and having very little choice, no reviews and ok quality! Not only do we have more choices now the products are amazing and look a trillion times better than the toxic make up brands that are leading the market today. We just need to get more familiar with these new brands and products which is what I'm here to help you guys do! I have been using organic, toxic free make up for a while now and have witnessed my own skin turn from clogged and spotty to blemish free and glowing! Our skin is our largest organ and absorbs everything we put on it so if we are putting products with chemicals on it then that's what goes inside our bodies via the blood stream then causing a huge number of problems something we defiantly want to avoid. Here are my  5 Top make up brands that I couldn't live with out!
' What we put on our skin is just as important as what we put in into our bodies'
Ere Perez carefully select premium quality ingredients (oils, plant extracts and minerals) that are blended with antioxidants to create a gentle, highly effective natural make-up solution which does not contain perfumes or chemical colourants and isn't tested on animals. I am obsessed with this brand
Dusty Girls is a natural range of vegan-friendly, mineral makeup designed for women of all ages and skin types. Each product offers quality, effective, natural actives, extracts, oils, vitamins and minerals that promote healthy skin and a beautiful complexion
NATEURAL MINERAL BRONZER - SUNSHINE
Jane Iredale is a company that is not only very mindful of what their products are made up from they also are conscious of the environment making sure that they respecting every part of it in all that they do. I have used their products for a while now with a few  quickly becoming staples in my make up bag. Here's a few of them...
Vapour products never contain toxic chemicals, parabens, phthalates or nano-particles and none of the raw ingredients used have been irradiated or animal-tested. They also have a 30-Day Risk-Free Guarantee  that gives you time to experience the effects of using Vapour, this applies to purchases made at vapourbeauty.com. Below are a few of my personal favourites
ATMOSPHERE SOFT FOCUS FOUNDATION
RMS Beauty products are formulated with raw, food grade and organic ingredients while in the manufacturing process minimal heat is used to keep all of the nutrients and healing properties alive. All RMS Beauty products are free of harmful chemicals, synthetic preservatives, synthetic vitamins, and genetically altered ingredients (GMO) etc. RMS Beauty is full of healing nutrients – nutrients that work synergistically with the skin, and are in harmony with nature and our environment.
 Remember when choosing organic, chemical free make up brands make sure to look at the ingredient list and get familiar with what is in you're products. Remember even if it says natural and organic it isn't always what it seems so look for these certified label.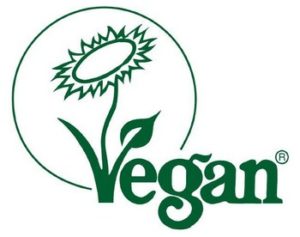 I hope you've enjoyed this weeks blog and you now know a little bit more about the beauty brands that are safe and ethical so you can start to look after yourself from the outside in.
Until next time..
Honestly
Alessandra x