Healthy Chocolate Plantbased Nest Recipe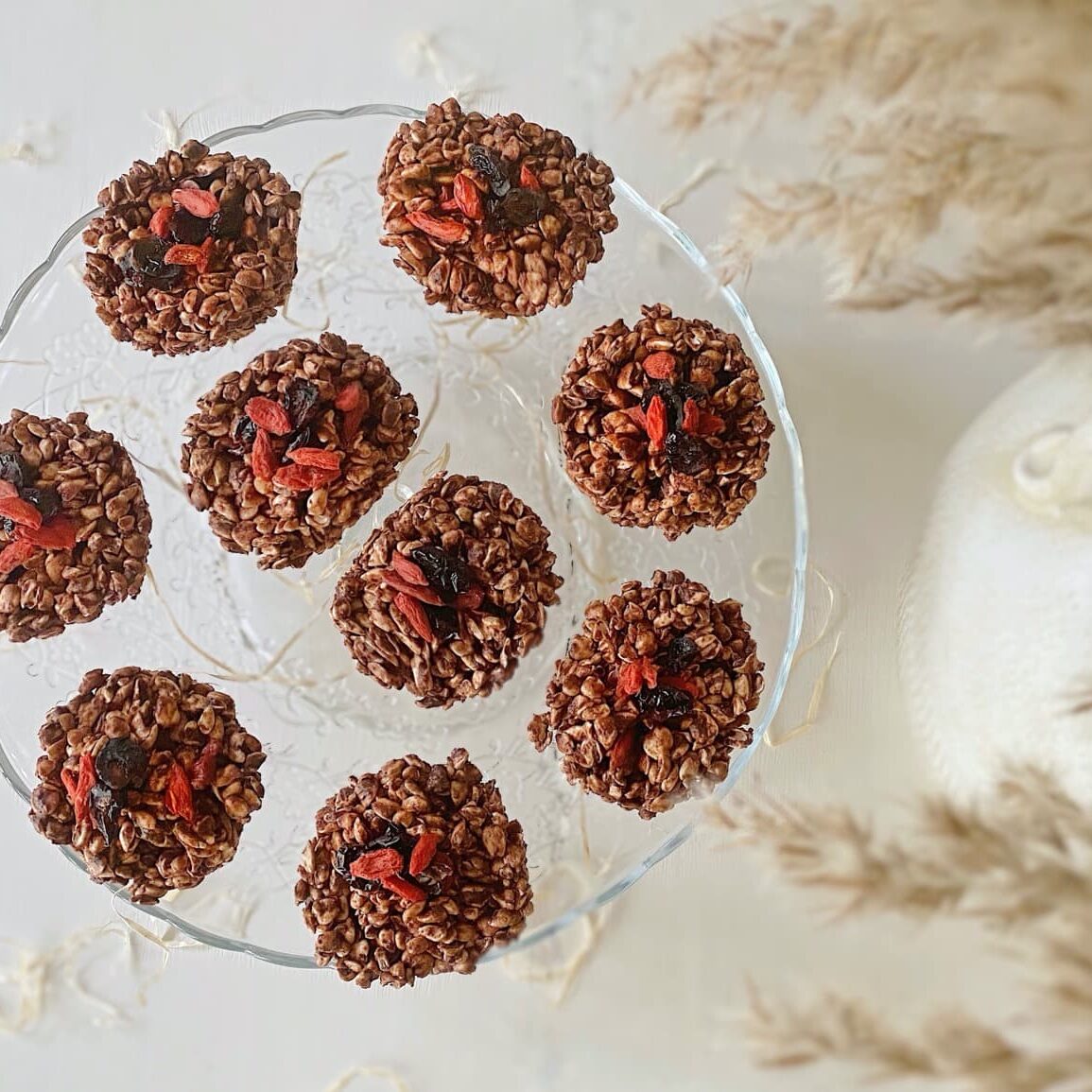 Healthy Chocolate Plantbased Nest Recipe
We are coming to the end of week 3 in quarantine and supplies are definitely starting to dwindle. Which has made recipe creating a little challenging for sure. It's definitely a great time to experiment, substitute and play around with ingredients you wouldn't necessarily use. Sometimes it works and sometimes it doesn't. On this occasion for me it didn't quite work out how I wanted it to but it still tastes amazing lol. My Healthy Chocolate Plantbased Nest Recipe would normally consist of buckwheat flakes but the company I order from were sold out and my only option was puffed buckwheat so I thought I'd give it a go. They are absolutely fine I just prefer a cracking crunch when it comes to my chocolate nests but if you like something softer then the buckwheat flakes will be ideal.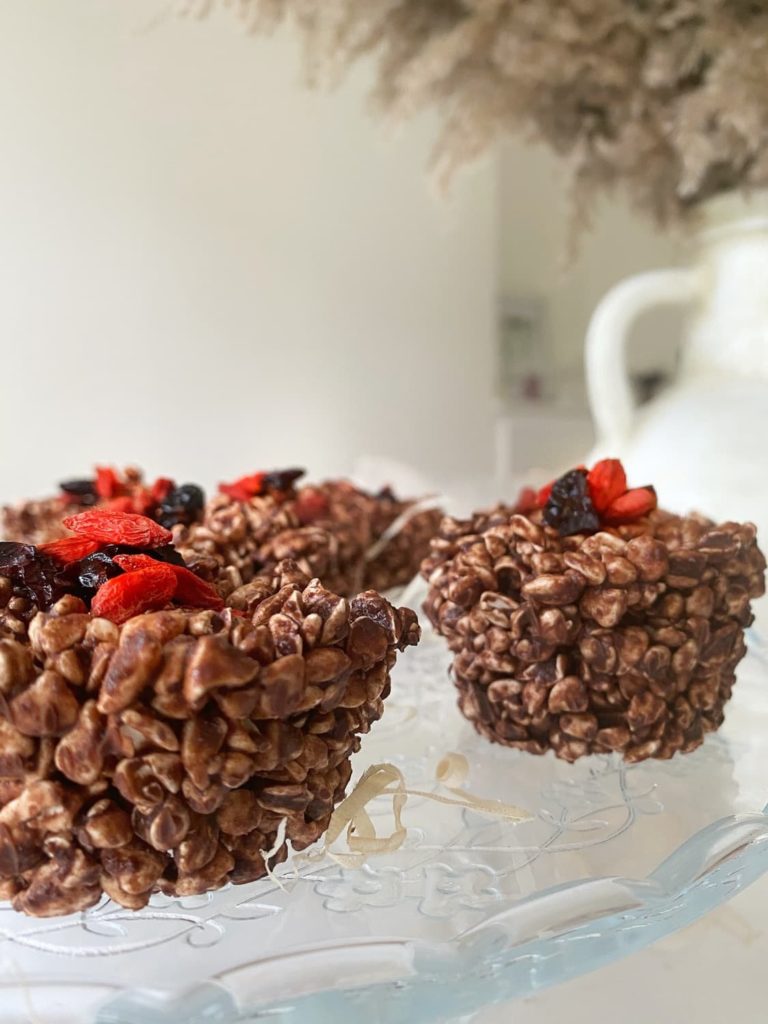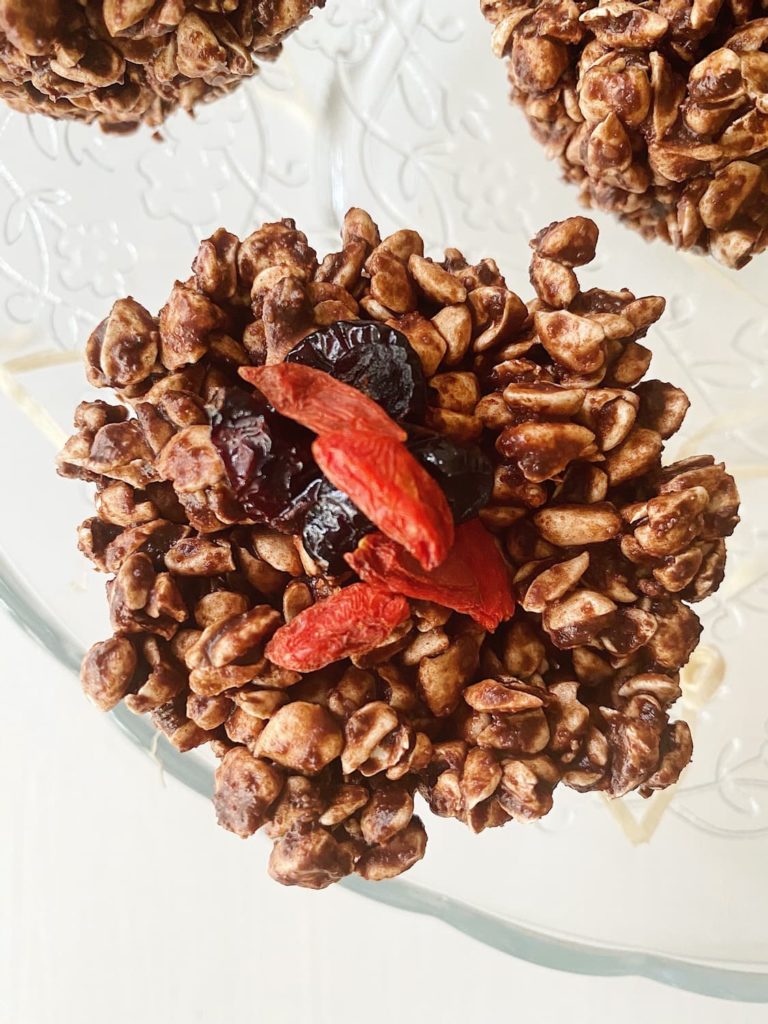 ---
Let's do this….
Healthy Chocolate Plantbased Nest Recipe
Ingredients
yields 14
4 cups of buckwheat flakes, bran flakes. I used buckwheat puffs as that is all I had but I would recommend using the options I have mentioned above.
3 tbs of cacao
4 tbs coconut sugar
150 grams creamed coconut
50 grams coconut butter
Handle of goji berries
Handle of cranberries
Directions
Start by heating up the coconut butter and coconut cream in a bain-marie. If you don't have one you can simply get a saucepan fill it with water and let it boil. Place the ingredients into a glass bowl that is slightly large than the saucepan and sit it on top of the saucepan.
Once the coconut cream and butter is melted add in the cacao and coconut sugar.
Allow all the ingredients to combine nicely.
Pour the buckwheat flakes/puffs into a large mixing bowl.
Add in the melted chocolate and mix until the it has covered all of the flakes/puffs.
Next grab a spoon and cupcake cases. Scoop the mixture into the cupcake cases, remember to keep it a little hollow in the middle for the decoration.
Place each one in the fridge and leave to set for and hour.
Once they are set you can remove them and add on any topping you like. To keep it healthy I choose goji berries and dried cranberries they add a really nice chewy element to the nests
Enjoy!
---
I hope you guys are well through this uncertain time. Ive found making little recipes like this have been so helpful and the family have really enjoyed it, they can really see that being healthy is delicious and easy! I have tons of healthy, plantbased recipes below for you to keep yourselves busy with….
A few of my favourites below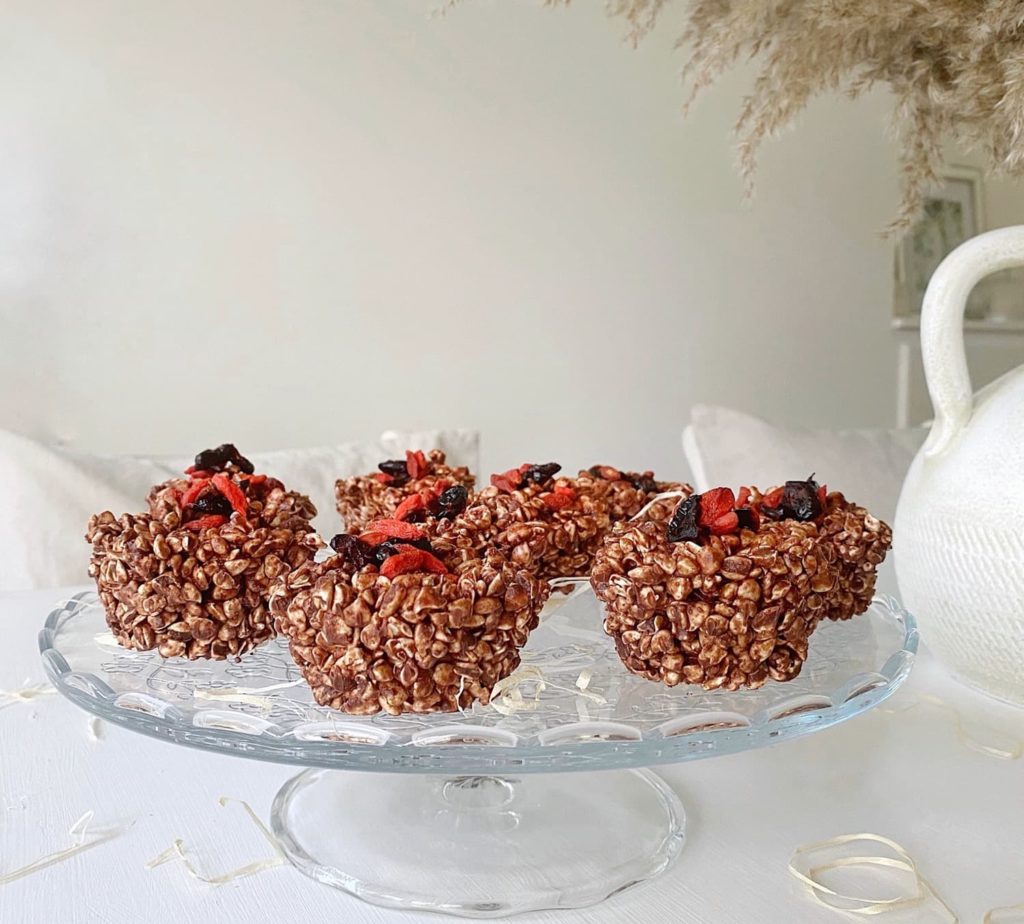 Happy Holidays
Lots of love

Honestly
Alessandra x